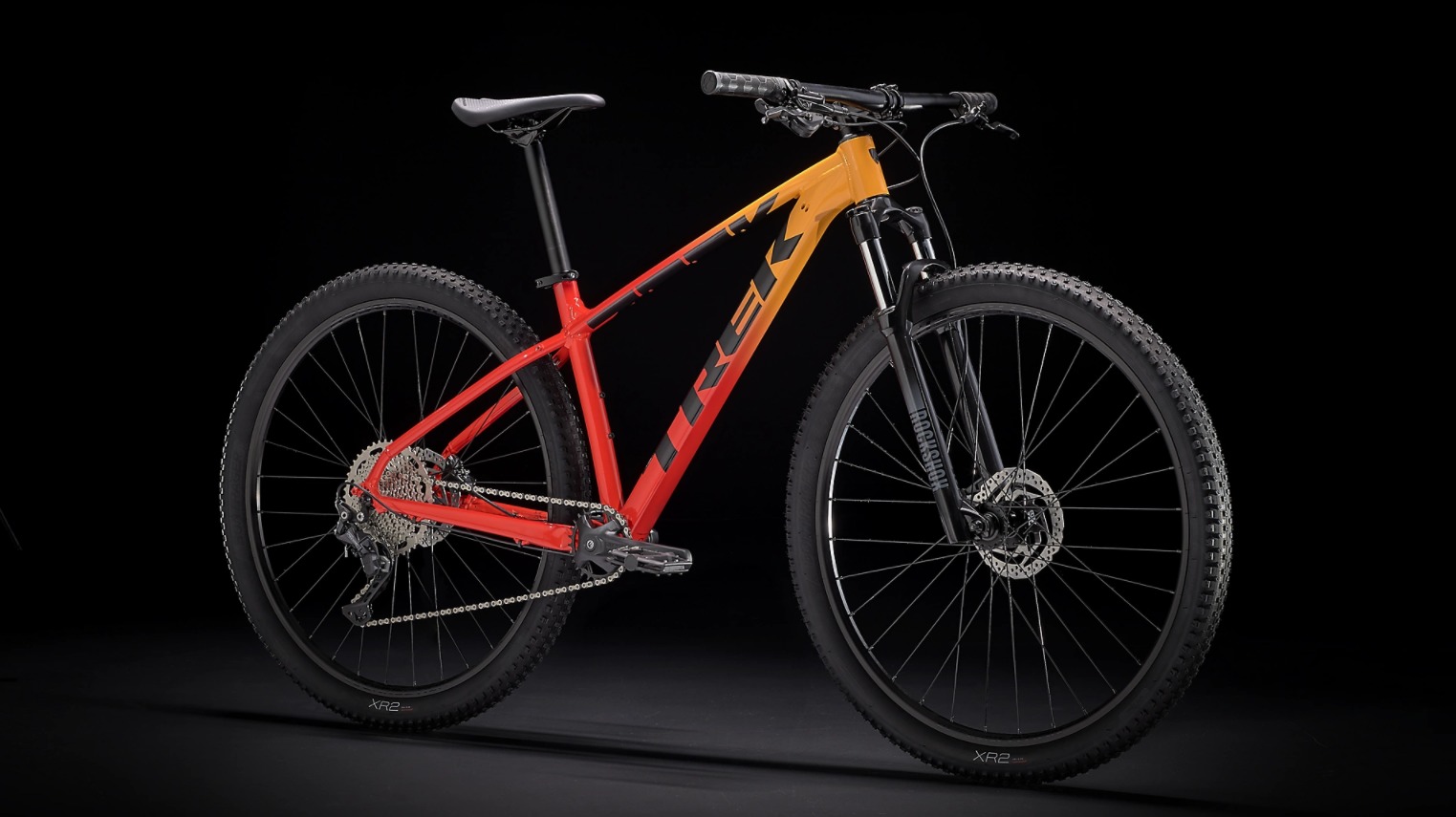 Photo credits: Trekbikes.com
Trek Marlin 7 is the flagship model from the Marlin lineup. This is a race-ready trail bike that doubles as a daily commuter or a leisure two-wheeler. Thanks to its attractive price, it will find its way into the hands of a variety of adventure-hungry riders.
Marlin 7 is the most expensive model from the beginner-friendly Trek Marlin series. However, its $800 price is more than justified.
This is an affordable cross country bike with race-ready geometry and a much better RockShox fork compared to other cheaper Marlin series models.
If you're more serious about mountain biking and you want the key to the door of real trail riding, then you should read the rest of our detailed Trek Marlin 7 review. You're guaranteed to like it.
Trek Marlin 7 Quick Overview
The secret to Marlin 7's success on the entry-level MTB market is the fact that it combines race-ready elements to budget components to offer a versatile package that fits diametrically different needs, such as trail riding, leisure riding, and commuting.
Key Specifications:
Frame: Alpha Silver Aluminum
Fork: RockShox XC 30, 100 mm
Front Derailleur: Shimano Altus M2020, 2-Speed
Rear Derailleur: Shimano Acera M3000, 9 speed
Number of Gears: 18
Brakes: Shimano MT200 hydraulic disc brakes
Rims: Bontrager Connection, double-wall
Tire Size: 27.5″/29″ x 2.20″
Weight: 14.08 kg / 31.05 lbs
Trek Marlin 7 Main Features
Trek has obviously put a lot of effort into making Marlin 7 a gateway model to some of their higher-priced and higher-specked lineups such as Roscoe or Supercaliber.
Marlin 7 has features from both the entry-level and the mid-range world. It has excellent competition-worthy suspension, brakes, and frame, coupled with a low-level Shimano groupset and a heavier-than-ideal wheelset.
With a few smart upgrades, it can certainly become a bike that can lead you to a cross country race podium!
Light and Efficient 2×9 Drivetrain
One of the highpoints on the Trek Malin 7 bike is its light and efficient 2×9 drivetrain. It's built with a 36/22T crankset and an 11-36T cassette.
This means that it has an excellent range of gears — even better than the more expensive SRAM Eagle 1×12 drivetrain.
The smallest 22x36T combo is easier than the 32x50T, which is the smallest on a 1×12 drivetrain. Also, the highest 36x11T gear combo is faster than the largest 32x10T combination found on the more expensive 1×12 setup.
Therefore, you get more from both ends of the spectrum, as well as smaller jumps between gears thanks to 2 chainrings.
High-Performing 100mm RockShox Fork
The RockShox XC 30 fork on Marlin 7 is a big improvement compared to the SR Suntour forks found on other lower-priced Marlin models.
It puts 100mm of travel under your hands but also equips you with a preload function and a Turnkey lockout. Therefore, you can lock it with the flip of a switch even when you're riding.
The coil spring might make the fork feel a bit inefficient if you are very short and light, but if you have an average weight, you'll be happy with it.
This fork is ready for fast descents, rocky terrain, and more technical trails.
Budget-Friendly Components
Some points of improvement can be found in the entry-level Shimano components. Namely, this bike combines a front Shimano Altus and a rear Shimano Acera derailleur with Shimano Altus shifters.
While these are not bad groupsets, they might not be as resistant to damage or strain as much as Shimano Deore, for example.
Average riders will find this setup more than good enough, but those with higher trail-conquering aspirations might have to upgrade to something better after a while.
Race-Ready Frame Geometry
By far the most important part of any bike is its frame. Trek Marlin 7 can be proud of its Alpha Silver Aluminum frame as its light, compliant, and nimble on the trails.
The race-inspired geometry makes this bike good both at tight and demanding singletracks, as well as at straight downhills attacked at high speeds.
Its 69.5-degree head tube angle combined with a 73-degree seat tube angle puts you in a good position to have maximum control.
Reliable Hydraulic Disc Brakes
The Shimano MT200 hydraulic brakes are a phenomenal mid-range choice. They are capable of providing you will all the braking power you need when attacking high-speed descents.
Combined with the aluminum Bontrager Connection double-wall wheels and knobby Bontrager XR2 Comp tires, you'll get maximum confidence in bends and in wet conditions.
These wheels are not tubeless-ready, but they can be easily converted to a tubeless setup which would give Marlin 7 even better trail properties.
Does Trek Marlin 7 Fit Your Needs?
To figure out whether or not Marlin 7 is the right bike for you, you first need to define your needs. If trail riding is your hobby or you believe that it might become that, then you should definitely buy Marlin 7. This is a race-ready bike that you can enter amateur competitions with or just have fun with your friends.
But, Marlin 7 is still not too trail-specific that it cannot accomplish other tasks as well. If you can only afford one bike and you want to be able to commute on it as well, this bike can do that.
A few miles on paved roads to get to work will feel like its second nature. Best of all, on the way back home, you can hit some trails and end your day the right way.
Other Marlin Models

Verdict: Good Value or Not?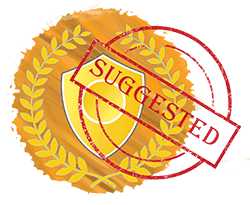 Trek Marlin 7 costs $800 and is worth every cent if you're looking for a real trail bike that's ready to rumble.
Excellent geometry ensures agile steering and the coil-spring RockShox fork provides impressive shock absorption even on rocky surfaces.
The entry-level components keep the price in check but can be upgraded if need be. However, casual riders and first-timers on the trails can enjoy the original setup for years and miles to come.