Photo credits: Trekbikes.com
Trek Marlin 4 is an affordable mountain bike ideal for anyone who wants to get back in shape or test the waters of trail riding.
Mountain biking is an expensive sport, right?
You've always wanted to ride the trails but you never had enough money for it. Well, that's no longer a valid excuse thanks to Trek Marlin 4.
Trek Marlin 4 is a cheap bicycle that costs less than $700 but has all the important features to earn the status of a real trail bike.
New riders looking to be more active, have fun on backroads, or do some rugged commuting will find lots of value in this versatile 29er.
Trek Marlin 4 Quick Overview
In short, Marlin 4 Gen 2 is an excellent starter bike. First-timers will find it to be comfortable, fun, and efficient. It sports a lightweight aluminum frame, a decent fork with plenty of travel, 27.5″ or 29″ wheels, and disc brakes.
It is characterized by excellent handling, progressive geometry that gives you control, and great Bontrager parts that get the job done when you get off the paved roads.
Key Specs:
Frame: Alpha Silver Aluminum
Fork: SR Suntour XCE 28, 100 mm (80mm for XS)
Front Derailleur: Shimano Tourney TY300
Rear Derailleur: Shimano Tourney TY300
Number of Gears: 21
Brakes: Tektro mechanical disc, 160mm rotors
Rims: Bontrager Connection, double-wall
Tire Size: 27.5″/29″ x 2.20″ or 29″x2.00″
Weight: 31.75 lbs / 14.40 kg
Marlin 4 Main Features
Trek Marlin 4 has a lot to offer in terms of looks, durability, build quality, and on-trail performance. It's a versatile bike that's ready to assume different roles and serve as a daily commuter or a mountain explorer.
Its long list of features includes lots of pleasant surprises, but some inevitable points for improvement as well.
Progressive Geometry Aluminum Frame
The most important element of Marlin 4 is definitely its frame. This Trek's Alpha Aluminum frame is seen on more expensive bikes and features high-tech solutions such as internal cable routing, rack and fender mounts, a kickstand mount, progressive geometry, and more.
Namely, the top tube on smaller frames (XS, S) dips down to provide more standover height, which is great news for shorter riders. The frame itself is available in three vibrant colors, so it's perfect for both men and women.
This Trek's frame comes outfitted with an SR Suntour fork with 100 mm of travel. It's a heavy fork, no doubt, but for $490 it's a decent feature. You'll be happy to have it when you hit the trails.
This fork does not have a lockout feature, so you can't lock it when you're riding on paved roads to avoid power loss.
Shimano Tourney Components
Entry-level Shimano Tourney components will provide you with 21 gears on a 3×7 drivetrain. The cassette has a 14×28 tooth range, which is not ideal for steep hills. This is one area where Trek could improve in the future.
Tourney is Shimano's cheapest groupset, so don't expect much in terms of precision or durability. However, if your plan with Marlin 4 is to ride casually without testing anyone's limits, you don't need much more.
Highpoint: Trail-Ready Disc Brakes
Marlin 4's Tektro mechanical disc brakes are good value for the money. They significantly extend the capabilities of this bike and present one of its main selling points.
These brakes are matched with 160 mm rotors on both wheels, so they are definitely trail-ready. Mechanical disc brakes don't offer the precision of a hydraulic setup, but they are pretty much equal in terms of stopping power.
If you tackle big descents or hit the brakes hard at a traffic light, mechanical discs will respond well.
Double-Wall Rims and Wide Tires
Trek equips all of its bikes with Bontrager wheels and tires. Bontrager is Trek's sister company, which means Marlin 4's wheels and tires are built in-house.
Smaller frame sizes (XS, S) come with 27.5″ wheels, whereas all others roll on 29er wheels. This way, the bike will fit better for both short and tall riders.
The Bontrager XR2 Comp tires are 2.20″ on both wheel sizes. They're quite knobby and have a wire bead which makes them more durable and less prone to flats.
SEVEN Frame Sizes
Trek Marlin 4 Gen 2 is available in seven frame sizes, which is much more compared to other popular brands — most manufacturers offer bikes in four or five sizes.
Choose the perfect frame size for your height based on the Trek's size chart below:
13.5″
XS
27.5″
34.3
73.5°
73.5°
9
69.3°
54.4
29.2
5.8
43.8
4.2
8.8
104.9
65.8
37.6
56.5
15.5″
S
27.5″
36.8
73.5°
73.5°
9
69.3°
55.5
30.2
4.8
43.8
4.2
8.8
106.6
68.6
38.5
57.4
17.5″
M
29″
41.9
71.9°
73.0°
9
69.5°
60.2
31
5.8
43.8
4.2
9.3
110
74.8
41.8
60.2
18.5″
ML
29″
44.4
71.9°
73.0°
9
69.5°
61.8
31
5.8
43.8
4.2
9.3
111.6
75.8
43.4
60.2
19.5″
L
29″
47
71.9°
73.0°
10
69.5°
63.8
31
5.8
43.8
4.2
9.3
113.7
75.7
45.1
61.1
21.5″
XL
29″
52.1
71.9°
73.0°
12
69.5°
65.9
31
5.8
43.8
4.2
9.3
115.9
76.9
46.6
63
23.0″
XXL
29″
55.9
71.9°
73.0°
12
69.5°
67.3
31.1
5.8
43.8
4.2
9.3
117.3
80.4
48
63
Sleek and Modern Appearance
Last but not least is Marlin 4's sleek and modern appearance. This is by far one of the best-looking bikes in this price range. Internal cable routing provides a clean look and the colors are suitable for both men and women.
Without taking a closer look at the components, Marlin 4 looks like a more expensive bike, especially due to massive 29″ tires and well-designed Bontrager parts.
It would win any beauty pageant.
Is Trek Marlin 4 the Right Choice for You?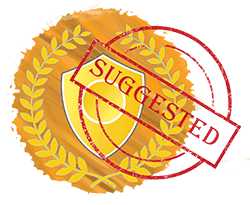 Trek Marlin 4 will not find a place in everyone's bike rack. It's a bike built with beginners and first-timers in mind.
If you're completely new to mountain biking and trail riding and you want to see if this type of cycling is the right choice of hobby for you, Marlin 4 is an excellent choice.
This bike also doubles as a rugged commuter that you can ride to work, school, or around the campus. If you plan to take the long way home when you're done with your obligations, then it's an even better choice.
However, don't purchase Marlin 4 if you're the type of person to blame everything on the equipment and if your expectations are way too high. It's an entry-level trail bike after all.
Other Marlin Models

Verdict: Worth the Money?
Trek Marlin 4 proves to be worth the money once you consider the amount of fun to be had and the number of miles to be ridden by an average trail cyclist.
It's an affordable bike that fits everyone's budget and meets the needs of different types of rides. If you're a beginner and a first-timer on the trails, we definitely recommend it.