Should you go for a hardtail or a full-squish mountain bike? This seems to be a neverending debate in the MTB world. The truth is that both are excellent choices that come with some advantages and disadvantages.
Hardtails are bikes that have front suspension but no rear suspension. As a result, they are not as comfortable as their FS cousins, but they are lighter, easier to maintain, and oftentimes more fun to ride.
Best hardtail mountain bikes are often also not too expensive.
If you're thinking about buying a hardtail bike to do backpacking or ride the trails, check out our top picks below to get some ideas. We've organized them into four pricing categories (Under $500, $1,000, $1,500, and above) to help you make a choice you'll be happy with.
Related: Best ELECTRIC Mountain Bikes
Ride away!
Co-op Cycles DRT 2.2
Best Hardtail MTB Under $2,000
Co-op Cycles DRT 2.2 is such an elegant-looking bike, it's no wonder it has gained so much popularity in the USA. It is one of the best-equipped hardtail bikes for less than $2,000. DRT 2.2 is ready to hit the dirt, mud, rocks, and roots if you don't feel bad about ruining this paint job.
Pros:
Remarkable design
120-140 mm to of front suspension travel (size-specific)
Lightweight 1×12 Shimano drivetrain
Hydraulic disc brakes
Dropper post
Cons:
Slightly lower bottom bracket
DRT 2.2 is a reasonably-priced unisex trail bike intended to take an average rider and give him the status of an experienced mountain biker. It has a low standover height, progressive geometry, and adventure-ready components that will give you superpowers on the trails.
Trail-Ready Responsive and Confident Geometry
Co-op Cycles DRT 2.2 is the best unisex hardtail MTB for under $2,000, which is easy to conclude when you check out the overall design and the list of specs.
First of all, there's the shinny and retro-looking brown paint job that leaves everyone out of breath. Then there's the
Rockshox Recon RL fork with 120 or 140 mm of travel, depending on the frame size you choose.
This Co-op model also sports a SRAM NX Eagle derailleurs with 12 gears. They're a choice that we like seeing in this price range. Shimano's MT500 hydraulic discs are actually a nice surprise in terms of quality, precision, and braking power.
So if you're a man or a woman looking for a new hardtail bike to take your trail skills to the next level, Co-op Cycles DRT 2.2 is one of the best options.
Santa Cruz Chameleon A D (2021)
Best Hardtail for Bikepacking Adventures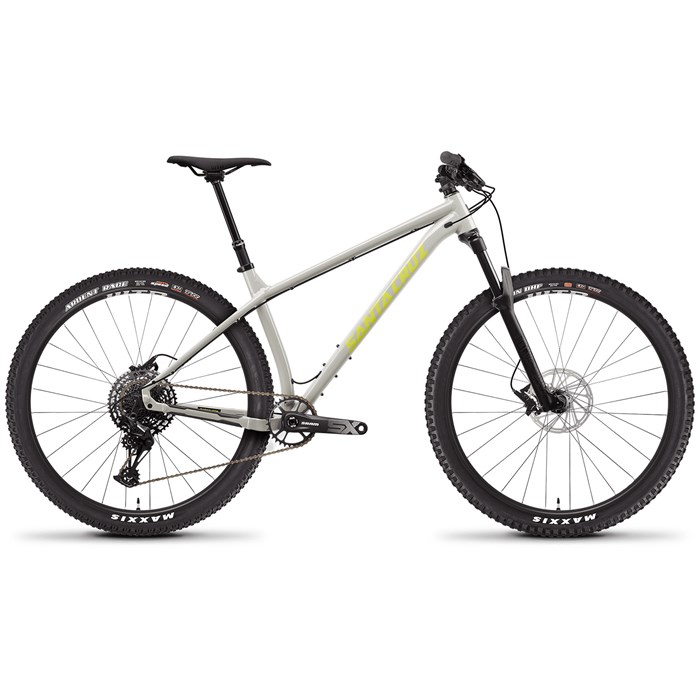 FULL REVIEW: Santa Cruz Chameleon series
If you have an adventure in your heart, there's only one bike that can follow you on your exploits, it's the Santa Cruz Chameleon A D. It's a majestic-looking bicycle with fast-rolling 29″ wheels, huge tires, and an enviable set of components. All of the requirements necessary to go on a multi-day tour of your life are there. All requirements to call it the best hardtail under $2,000 are there as well.
Pros:
Extra-large 29 x 2.3″ wide tires
120 mm of front suspension travel
Powerful SRAM Level brakes
Two attractive paint jobs
Cons:
Partial internal cable routing
Santa Cruz Chameleon A D has a slackened aluminum frame that's lightweight and playful to ride. In combination with the 2.3″ Maxxis Minion (front) and 2.35″ Maxxis Ardent Race (rear) tires, they make this bike almost as capable as a full-suspension bike. It comes with a set of double and triple eyelets on the down tube, so you can easily pack water bottles or gas canisters.
Explore the Country or Dominate the Trails
Santa Cruz Chameleon has the SRAM SX Eagle groupset that puts 12 speeds at your disposal. This rear derailleur shifts smoothly and precisely and requires minimal maintenance.
The stem is short and the geometry is relatively upright, so you will experience a responsive and springy ride. Chameleon brakes with SRAM Level brakes which will give you all the confidence you need no matter the conditions you're riding in.
All you need to do is pack this bike with some frame bags carrying your bare necessities and head on a memorable trip. You can feel free to take it to a local park or forest and go crazy on the trails as well since Santa Cruz Chameleon is definitely capable of it.
That's why this bike is on our list of the best hardtail mountain bikes.
Cannondale Trail 5 (2020)
Our TOP Budget Pick!
Read full review of Cannondale Trail 5
Cannondale Trail 5 is the best hardtail mountain bike for beginners. If you are still a mountain biking virgin, Trail 5 has the ability to take you from your first off-road ride to being absolutely in love with mud, dirt, and sweat. It's a straightforward and fuss-free bicycle with front suspension, that costs ridiculously little for the high amount of fun it offers.
Pros:
Very attractive pricing
Both 27.5″ and 29″ wheels
Fantastic design
Hydraulic disc brakes
Cons:
A bit heavy due to entry-level components
Cannondale Trail 5 is a unisex bike, which means it fits men and women equally well. The sleek, black and white paint job is also suitable for both genders. A big advantage this Cannondale model offers is variable wheel sizing. The Small frame comes with 27.5″ wheels, whereas larger versions are 29ers. That guarantees a much better fit and better real-world performance.
A Cheap, Lively, and Snappy Bike
A mountain biking rookie who is just learning the ropes and intends to ride on the weekends doesn't really have to spend a lot of money. For this amount of cash, you're getting all you need with Cannondale Trail 5.
First of all, there's the stiff and responsive aluminum frame with internal routing and a great cross-country geometry. The SR Suntour XCM fork has 100 mm of travel which will make the ride more comfortable and give you decent off-road capabilities.
This bike also sports Shimano components all around, including the front and rear derailleurs. In total, there are 18 speeds on a 2×9 drivetrain, which is more than enough gears to attack local hills and storm the flats.
The Shimano hydraulic disc brakes work on 160 mm rotors, so you can expect plenty of stopping power as long as you adjust the brakes correctly.
All in all, Trail 6 is a fun and fuss-free entry-level bike that's easy to maintain and really exciting to ride.
Co-op Cycles DRT 1.1
Best Unisex Budget MTB
If you're in the market for your first hardtail mountain bike, Co-op Cycles DRT 1.1 is the best cheap unisex model you can choose. It's incredibly simple to maintain, comfortable to ride, and tailored to fit both men and women riders.
Pros:
Comfortable upright geometry
SR Suntour fork with 100 mm of travel
Hydraulic disc brakes
Cons:
Slightly on the heavier side
Even though DRT 1.1 costs just $550, it does not come with the cheapest possible components. Instead, it has some pretty neat surprises to offer in terms of specs. It's not a bike that you can abuse too much or enter races with, but it will do a good job on daily rides and off-road explorations.
Hydraulic Disc Brakes for $550? It's possible
Co-op Cycles DRT 1.1 has an SR Suntour fork with 100 mm of travel, which makes it great for day-long cross-country rides and some moderate trails. This is the most basic fork from Suntour's line, but it's excellent for beginners.
Other than that, you'll have 21 gears at your disposal and Shimano Tourney derailleurs. That's the cheapest Shimano's groupset, but it works well unless abused.
The biggest highlight is Tektro hydraulic disc brakes, which are usually seen on $700+ mountain bikes. Most choices in this price range sport mechanical discs. Combine that with the 2.1″ knobby tires and you get a bicycle that will make you confident when tackling bumps and descents.
We have no doubts regarding DRT 1.1. It is the best unisex MTB for $550 as it offers the most bang for the buck.
Trek Marlin 6
Best 29er Hardtail Bike
Getting a Trek bike usually means you're getting some kind of a bargain. That's the case with Trek Marlin 6 as well. It is a premium entry-level cross country bike that does not come with a premium price tag. Lively front suspension, wide tires, lightweight aluminum frame, nimble geometry… it's all there.
Pros:
100 mm of travel with the SR Suntour fork
Grippy and fast 29×2.20 tires
16 wide-range gears
Wide and stable handlebar
Cons:
Did you know that Trek hand-builds their frames? In this case, it is an Alpha Silver Aluminum frame, with internal routing, chainstay disc brake mounts, and rack and kickstand mount. Its only downside is that it is a bit on the heavier side.
A Good-Looking & Pocket-Friendly 29er
Marlin 6 is one of the best hardtail mountain bikes because it comes with a set of components that saves money but leaves more than enough in terms of performance for the average entry-level rider.
The SR Suntour XCT 30 fork is affordable, but it sends 100 mm of travel your way. Combined with the capable 29″ wheels, you'll be gliding over rocks and tackling long cross country rides with ease.
In total, there are 16 gears, so you will definitely not run out of granny gears when you hit a steep hill. Shimano Altus is a low-level groupset, but it is still reliable and durable if taken proper care of. Just don't shift under too much tension.
Trek Marlin 6 is a springy trail bike that you'll enjoy breaking a sweat on without breaking the bank.
Kona Satori SE
Best Value 1x Full Suspension Mountain Bike
We understand this is not a hardtail bike, but we're making an exception because this FS bike offers good value at a reasonable price.
Kona Satori SE is an aggressive 29er mountain bike that's spec'd high enough to take a beating but not too high to take the last penny out of your pocket. It's a bike that will prove to you that you can have rear suspension at a normal price.
Pros:
Wide and grippy 2.3″ tires
RockShox Recon RL fork with 140 mm of travel
RockShox Deluxe RL DebonAir Trunnion rear shock with 130mm Travel
Hydraulic disc brakes
Cons:
Kona has put a lot of thought into this bike. The result is an all-mountain grinder that's good on trails, challenging singletracks, and in freeride parks.
Slack Geometry + 140 mm of Travel = Fast & Fun Descents
Kona Satori SE is made to climb efficiently and then descend quickly and aggressively. This is possible due to a slack 68-degree head tube angle and a 78.4-degree seat tube angle. It can also do jumps and drops, thanks to plenty of travel in the fork and the rear shock.
Satori SE is a 29″ bike, so it can deal with rough trails where rocks and roots abound. It has 2.3″ WTB Vigilante tires, meaning you can ride it anywhere. It even comes with a dropper post, so you can really give it all you have when you're descending.
The 10 speeds that its Shimano Deore drivetrain offers is more than enough for average riders. However, it would be better if we got a 12-speed SRAM SX or NX, for example.
Lastly, this Kona has Shimano hydraulic disc brakes which are going to give you maximum control during downhills and other stunts.
All of these features make it the best full suspension mountain bikes from Kona.
Salsa Rangefinder Deore
Best Value 29er Hardtail Mountain Bike
We chose to include Salsa Rangefinder as the best 29″ hardtail mountain bike for budget-conscious riders. We think it's your right to enjoy the outdoors and explore nature around you even if you don't have thousands to spend on a new bike. The rangefinder comes with a tempting teal blue color and with some dirt-ready components.
Pros:
Easy-to-maintain 1×10 drivetrain
120 mm of travel
Hydraulic disc brakes
Quality and grippy WTB Trail Boss G2 Comp
Cons:
Salsa Rangefinder does not have an aggressive geometry. It has a slightly slack front end with an upright rear end that will make the bike comfortable and eliminate pains and aches. That makes it great for long cross country rides on fire roads, gravel, and dirt roads. But, it can tackle some moderate trails and descents as well thanks to the front suspension.
Impressive Engineering and Design Choices
Salsa Rangefinder is one of the best hardtail mountain bikes in this price range due to the parts that it sports. It rides on the 29″ WTB ST i29 TCS 2.0 wheelset with WTB Trail Boss G2 Comp tires that are 2.6″ wide. That's the best combo of speed and traction you can get.
The 1×10 drivetrain also makes Rangefinder fast by shredding some unnecessary weight. Ten gears are more than enough for all off-road rides. The rear derailleur is Shimano Deore, which is a decent mid-range groupset.
What we like the most is the hydraulic disc brakes which transform the ride completely and stop on a dime whenever you need it to.
Salsa Rangefinder is proof that good-looking bikes with reliable and quality components don't necessarily come with an unattainable price tag.
Ghost Kato 5.9
Best Aggressive Hardtail 
Ghost Kato is a line of very popular and versatile hardtail trail bikes that offer excellent value for money. This is one of the best hardtail MTB models that helped this German company enter the US market and stay there. Ghost Kato 5.9 has some stellar components that will make this bike your best outdoors friend for years to come.
Pros:

Quality RockShox front suspension
1×12 SRAM SX Eagle groupset
Shimano hydraulic disc brakes
Cons:
No internal cable routing
Ghost Kato 5.9 is an affordable way to put a foot in the trail riding world more seriously. In this case, $1,100 get you a trail-ready bike with 29″ wheels that do not negotiate with stubborn obstacles. It comes packed with all of the best names in the industry, including RockShox, SRAM, Shimano, Maxxis, and more
Discover the Benefits of a 1×12 Drivetrain
A 1×12 drivetrain is the best type of setup you can get on a mountain bike nowadays. All high-end MTBs that professional riders abuse sport 1×12 drivetrains. They are lightweight and offer the highest range of gears.
Kato 5.9 has a SRAM SX Eagle groupset which is the most budget-friendly 1×12 drivetrain you can get. It's juxtaposed to a set of Shimano's hydraulic disc brakes, but they work beautifully in unison when you're descending or trying to break your trail lap record.
Alex TD 29″ wheels have 32 holes and double walls, so they can handle plenty of abuse, including some jumps and drops. They are paired with 2.35″ wide Maxxis Ikon tires with an impressive 120 tpi.
The star of the show is the RockShox FS 30 Silver suspension with 100 mm of travel — the best option money can buy in this range.
Ghost Kato 5.9 is a foolproof mid-range option for trail enthusiasts who want to climb, descend, jump, and ride more aggressively.
Salsa Beargrease Carbon SX
Best Carbon Fat Bike
Salsa Beargrease is at the very top of the $2,500 price range, which means it offers the best list of components in this category. It is a fantastic fat bike that talks the talk and walks the walk. It's a seriously capable carbon machine with 27.5″ tires and other specs worthy of your money and attention.
Pros:
Extra-wide 27.5″ tires
Carbon frame and fork
Lightweight 1×12 drivetrain
Hydraulic disc brakes
Cons:
Salsa Beargrease is built around a lightweight Carbon frame with high-modulus fibers for improved stiffness and a tapered head tube. It's redundant to say that it will last you a lifetime. This frameset is extremely lightweight and features a great strength-to-weight ratio.
Performance-Oriented Fat Bike
This Salsa fatty has everything you need to go for a solo ride on a local trail or go for a multi-day backpacking adventure if you fit it with frame bags.
Salsa Beargrease is not a hardtail bike as it comes with a rigid fork. However, the combination of carbon and ultra-wide fat tires will provide you with a comfortable ride in most off-road situations.
The SRAM SX Eagle 12-speed rear derailleur shifts smoothly and precisely even under tension, so you can feel free to give it all you've got.
The best thing about the Beargrease is its 3.8" wide 45NRTH Dillinger 4 tires. They are tubeless-ready, so you can say goodbye to pinch flats!
Salsa Beargrease is an efficient fat bike with a set of components that clearly mean business.
Salsa Timberjack SLX 29
Most Versatile Frame
Salsa Timberjack is a seriously versatile trail bike that allows for a lot of adjustability. Salsa did a fantastic job on this bike by splurging in the right spaces and saving some money in others, which is how you make the best hardtail mountain bike have a competitive price. It's a confidence-inducing hardtail machine good for trails, long XC rides, and other adventures.
Pros:
Adjustable chainstays with Alternator dropout system
Dual wheel size compatibility
Massive 29 x 2.6″ wheels and tires
130 mm of front suspension travel
Cons:
Apart from all of the aforementioned shenanigans, Salsa Timberjack has a dropper post as well. You can easily drop or lift your seat post and use the full potential of those extra-large tires and the extra-long front suspension travel when descending.
Lots of Travel and Even More Adjustability
Salsa Timberjack's frame is built from a combination of double/triple-butted 6066-T6 aluminum main triangle and a 6061-T6 chain/seatstays. As a result, it is light, responsive, durable, and has the right trail feel. It sports alternator dropouts which allow you to change the length of the chainstay for a different riding experience and even ride Timberjack as a single-speed.
Other notable features include Shimano SLX 1×12 components, Shimano's superior MT401 hydraulic disc brakes, and 130 mm of front suspension. The frame has eyelets for three water bottle holders, so you can easily take your Timberjack on a day-long adventure.
Salsa Timberjack is a ridiculously fun and springy bike that can be adjusted to fit the preferences of any mountain biker who knows what they want.
Alchemy Arkti
Best Titanium Handmade Frame
Owning a titanium bike is the dream of many cyclists out there. Alchemy has a long tradition of making splendid titanium frames so it makes sense to showcase the Alchemy Arkti as the representative of this category. This is a versatile trail smasher that can sport both 27.5″ and 29″ wheels and has some of the best components on the market.
Pros:
Compliant and durable titanium frame
High-end SRAM and Shimano components
Fox 34 Factory Kashima 120mm fork
Super-smooth ride
Cons:
Don't get us wrong, we are well aware that Alchemy Arkti cannot be called the best hardtail mountain bike under $2,000. It costs a lot more! However, an overview of the best hardtail mountain bikes cannot be imagined without a titanium bike. That's why this bike has made it on our list. You'll see why we believe it is worth this crazy price if you keep reading below.
Stellar Components & Custom Geometry and Paint
Alchemy has really tried to provide its customers with a premium experience when buying and riding the Arkti. You can have a unique bicycle by choosing the build, the geometry, and the color-scheme you like. Of course, the more requests you have, the more you will have to pay.
For a price tag of $6,799, you can get a 1×12 SRAM X01 groupset which represents the creme de la creme of the cycling world.
You can also expect the FOX Factory suspension fork with 130 mm of plush travel to finally attack that challenging line you've been avoiding for long.
Arkti rolls on DT Swiss M 1700 SPLINE 29 rims and Maxxis Minion 29×2.3 tires which eat rocks and roots in front of the bike.
If you're willing to spend much more than $2,000 for a fantastic titanium frame bejeweled with the best specs, then Alchemy Arkti can be yours.
Who Are Hardtail Mountain Bikes Intended For?
When it comes to mountain biking, more is not always better, even though many new and aspiring mtbrs might be inclined to disagree with this statement.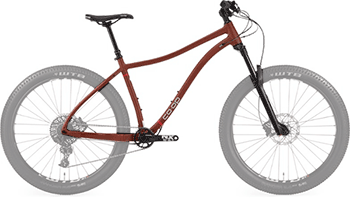 For example, I believe that MTB newbies should always start riding on a hardtail bike. The lack of rear suspension will force them to learn many valuable skills the right way, such as bunny hopping, choosing the best line, using your legs as suspension, and controlling the bike better. Once a beginner rider switches to a full-suspension bike, they'll be ready to use its full potential.
Even though hardtail bikes lack the rear suspension and are thus a bit less capable on the trails, they still have a lot of benefits.
Moreover, hardtail bikes are also cheaper, easier to maintain, and often more fun to ride if you only ride on easy-to-moderate and hardpacked trails. For many riders, a full-suspension bike is an overkill that takes the challenge out of the sport and makes things boringly easy and simple.
So, if you are on a tight budget and/or you'll mostly be riding smooth trails, don't hesitate to get a hardtail bike. You can still use it for fast descents, jumps, drops, and to absolutely smash berms at high speed.
Plus, you have the bragging rights to say you cleared a technical section on a hardtail when your friends start bragging about doing it on an FS.
Bottom Line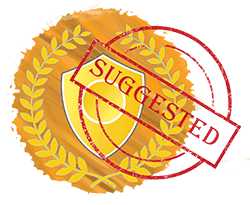 To sum up, hardtail mountain bikes are not necessarily inferior to full-suspension bikes. Riding a hardtail does not automatically make you a "noob". On the contrary, hardtail mountain biking requires better skills and more technical knowledge.
Therefore, you should consider getting one of the bikes we've shown you above if you're on a tight budget, if you're a beginner who's just getting into the MTB world, or if you're an experienced rider who wants a simpler and more challenging approach to the sport.