Just a few years ago, Ghost was not a too well-known bike brand in the US. However, these competitive German-made mountain bikes are now becoming a go-to choice for more and more Americans.
The Ghost Kato series is a beginner mtbr's dream as it consists of entry-level and mid-range hardtail and full-suspension bikes that don't cost an arm and a leg.
Packed with quality Shimano, SR Suntour, and RockShox components, as well as Schwalbe tires at the higher price points, all Ghost Kato bikes have excellent value propositions.
All Katos have 100 mm of travel, but they roll on 29″, 27.5″, and even 26″ wheels and tires. They have a balanced geometry and are super-fun to ride.
These bikes are a good choice for any mountain biker who is just starting out on the trails. If you want a real no-frills MTB that will get you out more and help you have some fun in your free time, check out the Ghost Kato Series.
Read our review of the entire Kato lineup below to learn more and start riding as soon as possible!
Kato Base 26″
26″ Model for Junior Riders
Juniors and shorter riders finally have a proper MTB to ride to the trails. Ghost Kato Base is an attractive-looking XC Tour bike with 26″ wheels.
It's a fast and agile bike with nimble geometry that can climb and tackle twisty flats equally well. As you can guess from the name, this Kato comes with an aluminum frame. It's available in two colors — blue and red — so juniors will love it.
With a 31.5 lbs. total weight, we can't really say Kato Base is lightweight. However, it's packed with high-quality and durable parts that require little maintenance and have low upkeep costs.
The SR Suntour front plush gives you 100 mm of travel and the Shimano Tourney drivetrain equips you with a total of 24 wide-range gears.
You also get Shimano BR-MT200 disc brakes which are a bargain at this price point. This setup opens up most mountain, gravel, and dirt roads to you, as well as moderate trails without severe jumps and drops.
The 26″ tires are 2.10″ wide, which makes Ghost Kato Base ride well on both paved and unpaved roads. If you plan to stay off-road, wider tires would be a good upgrade.
Get it if you're hunting for your first MTB!
Kato Essential 27.5
Cheapest 27.5 Model for Adults
Budget mountain bikes for adults start with the Ghost Kato Essential 27.5 model. This 27.5″ XC bike comes in two color solutions (light grey/black and light blue/orange), packed with Shimano components and an RST Blaze fork.
At the front, this bike has an RST Blaze fork with 100 mm of travel. This model does not provide a lot in terms of adjustability but offers good vibration dampening.
Ghost Kato Essential is a foolproof choice for beginners and casual riders who want a simple bike they can ride anywhere. A ride with the kids? Check. A ride on the trails? Check. A trip to the store, to work, or to school? Check, check, check.
The drivetrain gives you 24 speeds and consists of Shimano Tourney (front) and Shimano Acera (rear) derailleurs. The brakes are Tektro HD-M275 with 180mm rotors, which are definitely off-road ready.
Ghost Kato 2.7 AL maintains contact with the ground with Rodi Excalibur XC 19 wheels and Mitas Ocelot 27.5 x 2.10 tires. These wheels lean toward the heavy side and the tires are a bit skinny, but they're more than fine for recreational riders.
If you're looking for a do-it-all mountain bike, you will love Kato Essential the moment you leave the paved roads.
Kato 29
Budget MTBR's Dream 29er

Most experienced mountain bikers nowadays swear by 29ers. They rely on them for climbing, descending, XC and trail rides. Ghost made the Kato 29 model for beginner riders to get a taste of the big wheels and big rides.
Kato 29 is pretty much the same as Kato Essential in terms of appearance, there are some differences in components. It sports an SR Suntour 100 mm fork, and Shimano Tourney components, and Shimano MT200 hydraulic disc brakes.
The biggest difference is the wheels and tires. They're the same brand and model, but 29ers are much beefier than 27.5″ tires.
The question is — do you need bigger or smaller tires?
If you plan to take your Ghost Kato 29 to rough trails and forest roads with big bumps, roots and rocks, its bigger wheels will make you happy and content.
Ghost Kato 29 is better for flatter XC rides with a lot of twisty bends, as its handling is nimble and responsive. Kato 29 will gobble descents a lot better and roll over obstacles more easily.
Whichever you choose though, you'll end up with a quality budget bike that will ride well on a variety of terrain.
Kato Pro 29
Widest Gear Range 29
Better Shimano components and a more capable SR Suntour fork characterize the Ghost Kato Pro 29 model. On the trails, that translates to more efficient flat riding and climbing, but also better performances and more confidence when descending.
To be more precise, this bike touts a Shimano Deore drivetrain, which much higher on the Shimano hierarchy and offers more than Tourney groupset.
The RockShock Judy fork on Ghost Kato Pro is a rather entry-level option, but its 100 mm of travel will feel velvety smooth on moderate dirt roads and trails.
Another improvement Ghost Kato Pro has seen is bigger rotors. Shimano MT200 hydraulic brakes clamp 180mm rotors which is a big improvement in terms of stopping power and braking precision.
The tires are Mitas Ocelot 29″ x 2.25″ wide, which is a go-to choice for most Kato models.
As a result of these upgrades, Kato Pro gives beginner riders more confidence to wander deeper into the forest and explore bike paths that were off-limits before.
Kato Universal 29
Most Versatile 29er
Entry-level mountain bikers who are buying their first bicycle or upgrading from a Walmart bike should give Ghost Kato Universal a serious consideration.
This is a versatile aluminum bike with remarkable specs for the money. As a budget model, it has some downsides, but these are negligent for recreational cyclists.
Thanks to massive 29″ wheels and not too thick 2.35″ tires, Kato Universal rides well on tarmac and on dirt. If you want a comfy MTB to commute and ride trails on the weekend, this is the one.
Just like its smaller brother Kato Essential, this bike boasts Tektro HD-M275 brakes with 180mm rotors, a RockShox Judy fork (100mm of travel), and reliable Shimano Alivio components.
You can choose from two colors — a greenish blue combination and a black/blue paintjob — both of which look modern and give the bike an expensive appeal.
Buy it if you don't want to pay through the nose but want to ride every day and then some.
Kato Advanced 29
Top Value Upgrades
Ghost Kato Advanced 29 is where the real improvements begin to show. This model comes with almost better everything, except for the fork which is still an SR Suntour XCM with 100 mm of travel and remote lockout.
First of all Kato Advanced has received better shoes compared to its Ghost siblings, so it now wears Schwalbe Smart Sam tires that are 29″ in diameter and 2.25″ in width. They'll provide you with more grip, stability, and maneuverability on the trails. The wheels, however, are the same Rodi Excalibur XC.
Ghost Kato Advanced comes with many improvements in terms of components, but still maintains a reasonable price.
The rear derailleur on this bike is a Shimano Deore 10-spd, which is considered to be an excellent low mid-range option. It shifts smoothly and is quite durable. Compared to previous models, all the components on this model are from the Shimano Deore family.
The brakes are similar to the previous models – Shimano MT200 disc brakes with 180 mm rotors take care of stopping the bike.
These upgrades make Ghost Kato Advanced more capable on the trails and allow beginner and intermediate riders to feel more confident and head out for longer and more challenging XC rides.
Ghost Kato FS
Cheapest Ghost Double-Squish
The majority of Ghost Kato models are excellent hardtails, but this German company also offers some affordable full-suspension models.
Kato FS has an SR Suntour XCR 34 fork with 130 mm of travel and an SR Suntour Raidon rear shock also with 130 mm. These are light and nimble suspension parts that lean toward the mid-range spectrum, so they are a good deal.
Learn more: Suspension Explained
Ghost Kato FS is an affordable trail bike intended for beginner riders who are considering a purchase of their first FS MTB.
The groupset on this FS bike is SRAM SX Eagle. The rear derailleur has a flatter profile, so it is more resilient to falls and impact. In total, you get a solid range of gears.
When it comes to rubber, Kato FS has WTB Ranger tires. This combo gives you the best balance of speed and grip you can get. The wheels are Schürmann Yak, which is pretty new compared to other models.
Buy this bike if you want to experience front and rear suspension and push the limits on your trail rides.
Ghost Kato FS Universal
Best Kato FS You Can Get
If you have a few extra dollars to spare and you want the best Kato FS has to offer, you should end your search with the Kato FS Universal model.
At the front, Kato FS Universal eliminates vibrations with a RockShox Recon Silver RL 130 mm fork. At the back, it improves comfort and trail performance with a RockShox Deluxe Select R 130 mm shock.
Shimano XT and Deore components give a mix of reliability, making sure to get you through every situation.
Ghost went all out with Kato FS Universal and equipped it with the best components money can buy for this much money.
When it comes to braking, riders will get a pair of Shimano BR-MT501 hydraulic discs with 180 mm rotors and dual pistons. These brakes will stop you on a dime when you need them to.
The wheelset and the tires are the same as on the cheaper Kato FS model, but they're an excellent deal for the money.
So, if you're getting deep into the trail riding rabbit hole and you need a bike that can follow along, we recommend Ghost Kato FS Universal.
Ghost Kato Series For Kids
---

The love of trails and off-road cycling should be nurtured from an early age. Ghost gives you the tools to do that with the Kato Kid lineup of four affordable and capable models.
These 20″ and 24″ XC machines can go anywhere and do anything, painted in colors that all kids will love.
Kato Base 20″ – This 20″ kids' mountain bike is everything a kid needs if they love exploring forest trails and fire roads. Kato Base 20″ has frame geometry tailored toward kids and a saddle that's comfy for their hips. It sports wide tires, 8-speeds, and Shimano components that can handle some abuse.
Kato Essential 20″ – Some kids take riding seriously from an early age and need a bike that can handle it. Kato 2.0 has a 40mm front suspension that will make off-road rides more comfortable. But that doesn't mean this 20″ MTB is not a good choice for neighborhood rides and trips to the school.
Kato Essential 24″ – Older schoolkids and teenagers can choose Kato 2.4 AL which comes with 24″ wheels, wide tires, Shimano components, and front squish. It's an all-around good bike that does not weigh a lot and costs reasonably low.
Kato 24 Full Party – This bike is almost the same as some of the models we've seen previously. Quality Shimano components and wide tires give kids confidence and high performance on the trails.
Our Thoughts About the Kato Series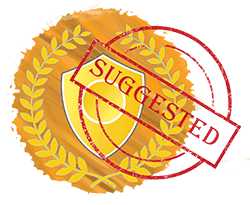 Ghost Kato is a series of good-looking bikes with
excellent specs
for the money. Since they are mainly intended for beginners, they have both good and bad sides.
We love the low prices and quality brand names such as Shimano, RockShox, SR Suntour, and Schwalbe. We think riders will also love the excellent XC and Trail geometry, as well as the choice of colors.
What we don't like as much is the weight of some cheaper models that sometimes exceeds 33 lbs. However, that's a common problem with many XC bikes in this price category.
All in all, our conclusion is that the Ghost Kato series is comprised of thoughtfully-created bikes that don't cost much. They'll allow budding riders to go out more, practice their skills, and return home muddy and happy with their choice.
Related series: Ghost Square Cross
Where to buy Ghost Kato bikes?
Unfortunately, Ghost isn't as popular in the US (yet) as it is in Europe. We've only found them available on REI and on Wiggle (and they sell at the speed of light!). So act fast!