An affordable mid-range road bike for those looking to level up their weekend rides to something a bit more competitive.
The Domane AL 2 is a good bike for those looking for an introduction to competitive road racing. It may not have all the bells and whistles of an expensive road bike but provides everything needed to put some serious hours in on the tarmac.
You'll struggle to find a road bike under $1,000 that comes equipped with the same quality parts and advanced frame geometry.
Trek Domane AL 2 Quick Overview
---
Overall, the Trek Domane AL 2 is an excellent introductory road bike for amateur riders looking to take their cycling to the next level.
It has a professional frame feel, but it's not too aggressive so it doesn't take the fun out of the ride.
If you're looking for quality at an affordable price, it's hard to fault the Trek Domane AL 2.
Whether you simply want comfort and performance for weekend rides or a bike that will help you compete professionally, it'll do the job.
Key Specs:
Frame: 100 Series Alpha Aluminum
Fork: Domane Carbon, fender mounts
Front Derailleur: Shimano Claris R2000,
Rear Derailleur: Shimano Claris R2000, 8-Speed
Number of Gears: 16
Rear hub: Formula RX-142 alloy, 6-bolt, Shimano 11-speed freehub, 142x12mm thru axle
Rims: Bontrager Tubeless Ready 24-hole, 17mm
Tire Size: 700x32c
Weight: 23.73 lbs / 10.76 kg
Main Features
---
The Trek Domane AL 2 combines midrange Shimano components with a high-quality frame, carbon fork, and some nice finishing touches to provide a smooth, solid ride.
Lightweight endurance frame
The Domane AL 2 adopts Trek's high-performance 100 Series Alpha aluminum frame for a blend of comfort and performance.
The frame aims to strike a balance between saving on weight while maintaining decent strength and stiffness.
All frames come fitted with a lightweight Trek carbon fork to keep the weight down and provide a comfortable ride.
The endurance geometry is another well-balanced work of art that manages to put the rider in a race-ready position without compromising on comfort. The frames have an average 74-degree seat tube angle with 8cm of clearance on the bottom bracket and 37.4cm of frame reach on the midsize (54cm) bike.
Frame sizes range from 44cm to 62cm to accommodate riders of almost any height. The smallest 44cm model has a 65.7cm standover height, with an 84.2cm standover height on the largest unisex model
IsoSpeed Carbon Fork
The Trek IsoSpeed headset and carbon fork is designed to provide a smoother ride while improving stiffness and reducing weight.
It features a unique dropout placement that optimizes the wheelbase and a rocker cup with zero lateral movement for extra precision.
The slightly wider fork provides additional tire clearance, allowing for wider tires if you feel the desire to tackle tougher terrain.
Shimano Claris Drivetrain
Shimano provides the gears, derailleurs, and shifters for the Domane AL 2. Trek has chosen to go with the Claris R2000 gearing system which, while not top of the range, provides a smooth shifting experience.
Claris is a well-trusted gearing system used on many midrange road bikes. Some professional riders may opt to upgrade to Shimano's Sora or Tiagra system at a later stage but if well maintained, Claris gears shouldn't give any trouble.
The rear cassette features 8 speeds ranging from 11T to 34T and on the front crank is a compact double ring with 50 and 34T cogs.
DuoTrap S Compatibility
The Bontrager DuoTrap S digital sensor is a nifty tool that can be attached to compatible Trek bicycles for measuring cycling data. Rather than messy, makeshift zip ties, the DuoTrap S screws securely onto the frame and transmits data wirelessly to your phone or bicycle computer.
You can use the DuoTrap's combined ANT+ 2.4 GHz and Bluetooth signals to simultaneously send data to both your phone and a Trip 300 cycling computer. The sensor is concealed neatly on the inside of your chainstay to maintain a clean appearance and aerodynamic functionality.
Blendr Compatible Stem
The Trek Domane AL 2 features a stem that is compatible with the Blendr integration system for cycling accessories. It allows for the easy attachment of various holders for lights, computers, phone holders, and navigation systems.
Blendr is a proprietary stem attachment system developed by Trek's Bontrager components team. It fits a wide range of purpose-built Blendr Duo Base attachments to fit almost any bicycle accessory. No need for any more fiddly screw-on or clip-on attachments that often fail, putting your devices at risk.
Sizes
---
There are seven sizes of Trek Domane AL 2 for riders 4'11" to 6'3″
44: 4'11" – 5'0″
49: 5'1″ – 5'4″
52: 5'4″ – 5'6″
54: 5'6″ – 5'9″
56: 5'9″ – 5'11"
58: 5'11" – 6'1″
61: 6'1″ – 6'3″
Is Trek Domane AL 2 Worth the Money?
---
Trek Domane AL 2 is worth the money!
It fits neatly into the price range of road bikes with similar components. While you might find cheaper bikes with a Shimano Claris drivechain, not many would benefit from the same quality frame materials that Trek is famous for.
When you add the lightweight carbon fork and high-quality finishing touches, you have a bike that would be difficult to beat for around $1,000. If you can afford the extra cash for the Domane AL3 and want slightly better parts, go for it. But if you want value for money, with the Domane AL 2, you certainly can't go wrong.
Check out our other Trek Domane reviews: AL3, SL 4, SL 5, and SL 6.
Want to read more about Trek Bikes? Check out our review on the best Trek Bicycles You Can Get.
Final Verdict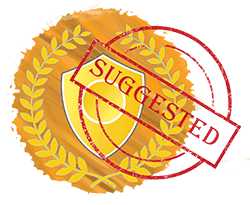 The Domane AL 2 is part of a range of Trek bikes aimed at riders looking to advance their road cycling to the next level. While it is one of the lowest-specced bikes in the range, it is in no way a beginner's bike.
The Domane AL 2 is the perfect bike for an amateur rider that wants to begin competing more seriously in competitions or weekend sports.
If you feel you are already past the stage of an amateur competitor, you could check out the slightly upgraded Domane AL3. It's slightly lighter and benefits from a Shimano Sora groupset.
There are no comments yet, add one below.