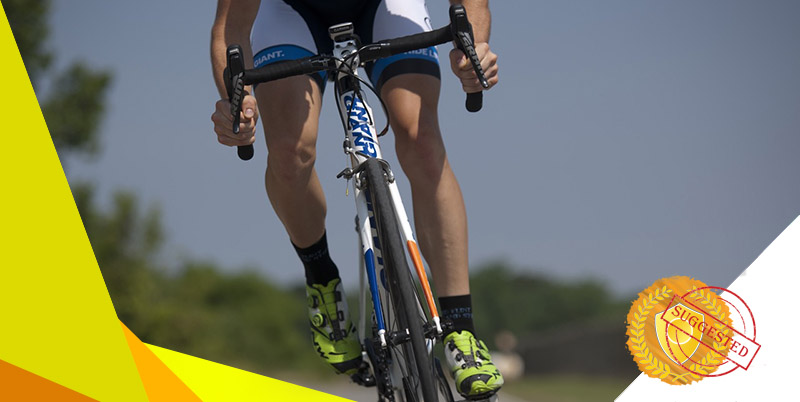 Find out our top picks for road bikes under $1,000 you can get online (in our opinion)
Hello, roadies!
Many readers have asked me to write a review for road bikes under $1,000. It's finally here, after too many endless nights of analyzing! So enjoy, because I know the feeling of wanting to ride but having a hard time making a decision about what's worth buying and what isn't.
So let me show you the very best road bikes under $1,000 – no bullshit, Here is my complete list, that I arrived to after endless comparisons with too many decent bikes. I am glad that there are different reviews, which tells me that there are many great bikes from various manufacturers.
Keep in mind that the price of these bikes can fluctuate.
Below are the 8 best road bikes under $1,000. I hope you enjoy!
---
#1: Salsa Journeyman 700
Best Affordable Adventure Bike
Salsa has a vision of the world in which you will no longer need to have a road bike, a mountain bike, a touring bike, and a bike packing bike. Salsa Journeyman 700C Claris is one bike designed to rule them all.
This Salsa model is made with versatility in mind, so it can complete different missions — enter a CX race on it, or go on an off-road touring adventure.
The heart of the Salsa Journeyman model is a light and sturdy aluminum frame, built from the 6061 aluminum alloy. The fork is rigid, without suspension, which leaves a lot of room for different mounts. Thus, you can bejewel your Journeyman with a front rack, a light, a fender, and there's a three-pack mount as well. You can carry all you need with yourself and more.
The frame is painted in a beautiful shade of gentle red and has three water bottle mounts. There's also a top tube mount, reserved for the Salsa EXP Series Toptube Bag. This frame can also fit either 700c or 650b wheels. If you go with 700c tires, you can roll on up to 50mm tires. However, if you choose the 650b setup, you can go wild with 56.5mm ones. With these, you can ride on almost any terrain.
As far as gearing goes, you'll have 16 wide-range gears at your disposal. You can shift through them with ease using the Shimano Claris groupset which this bike comes with. Even though this isn't a high-end groupset, it works precisely and without any hiccups. Therefore, it's a great deal on an under $1,000 bike.
Another great deal is the disc brakes which are necessary when we're talking about an adventure bike. This Salsa model is fitted with a pair of mechanical discs, so you'll need a stronger grip to get the most out of them. However, you don't need to worry about performance no matter when and where you ride.
#2: Co-op Cycles ADV 2.1
Best Gravel Road Bike
If you're following cycling trends, you must have noticed that gravel bikes have started gaining a lot of traction recently. Road cyclists are falling in love with them because they ride equally well on smooth paved tarmac and bumpy gravel.
Co-op Cycles ADV 2.1 is a good example of a capable gravel machine. It's built around a lightweight aluminum frame with a carbon fork, the combination of which provides comfortable endurance geometry.
One of the main characteristics of gravel bikes are tires that are wider than those on traditional road bikes. ADV 2.1 sports Kenda Flintridge 700c x 35mm rubber that feels nimble and fast on any kind of terrain. If you ride gravel more often, there's clearance for even more width.
For around a $1,000 mark, you'll get a 2×8 Shimano Claris drivetrain, which is a good option for beginners and casual riders. More experienced cyclists would be better off with Sora or even Tiagra.
Another common sight on gravel road bikes is disc brakes. Co-op Cycles ADV 2.1 has cable-actuated dual-piston Promax brakes which brake decently well.
ADV 2.1 is a modern all-road machine, so it has a tapered head tube and tubeless-ready WTB ST i19 TCS 2.0. Therefore, it's compatible with future upgrades and higher-quality tires.
The bottom point is that you can get Co-op Cycles ADV 2.1 if you want to keep riding when you run out of paved roads and have more fun with your workouts or travels.
Purchase from REI.com
Tommaso says they wanted to create a bicycle that is long on components and short on the price and that's how they came up with the Imola model. We can't argue much with the fact that they have managed to do it. With a price of under $1,000 and some decent components, this ride offers good bang for the buck.
Let's see exactly what you'll get if you buy it.
First of all, the whole bike is built over a strong aluminum frame and a comfortable and durable steel fork with an easy to use quick release system. The bike is available in three attractive colors (black, orange, and white), which is always a big plus.
It's a fantastic choice for commutes or fitness rides.
The value is pretty obvious when you look at the components, specifically the derailleurs and the brakes. The derailleurs on this Tommaso road bike are Shimano Claris and the brakes are also Claris caliper brakes. The drivetrain has 24 speeds with Shimano Claris cassette and crank.
Tommaso Imola is a proper road bike with 25 mm Kenda tires. They come with Tommaso TC-20 wheelset which is not particularly aero but it is great for climbing.
Tommaso Imola is a decent choice that will be a good companion for you if you wish to commute, complete many centuries, or have fun in local group rides.
The frame geometry is comfortable, it's not at all racy, so you will be able to ride without pains and aches for many miles.
Moreover, the WTB Volt saddle is also regarded as very comfortable by people who have used it, so you are up for a lot of plushy rides.
To sum up, Tommaso Imola is a decent entry-level gravel machine for less than $1,000. For those who want to start riding more and upgrade from their entry-level hybrids, it's the best pick!
Find your size and purchase directly on Giantnerd
#4: Masi Speciale Randonneur SE
Best for Long Miles
If you love doing big miles, then you need a bike with the same affinities. For that reason, we present to you Masi Speciale. This is a gravel/all-road/adventure bicycle that can continue riding when most road bike have to stop and turn back.
Built around a durable and compliant steel frame and fork, Masi Speciale will provide you with a comfortable experience when riding Gran Fondos, randonneurs, or attempting centuries.
The bike comes equipped with full-coverage fenders, but the frame also has eyelets for front and rear racks. Therefore, you can use Masi Speciale for touring as well.
When it comes to components, the front derailleur is a Shimano 105 and the rear is a Tiagra. In total, you get 20 gears with Tiagra shifters that change gears smoothly and crisply.
An adventure bike would not be complete without disc brakes. Masi Speciale Randonneur SE bike features Promax mechanical disc brakes. These could be better, but most recreational and hobby riders will find them sufficiently good.
Finally, we can wrap up this overview by mentioning the massive WTB Horizon 650b x 47mm tubeless tires that will get you wherever you need to be with maximum grip.
In short, Masi Speciale Randonneur SE is the perfect retro-looking bike for long comfort rides and big challenges.
Buy from JensonUSA
#5:
Cannondale Quick Disc 3 (Women's)
Best for Women
Cannondale describes the Quick 3 as a women's entry-level endurance road bike. What this ultimately means is the Quick 3 rides comfortably on big mileage days thanks to specifically-tailored geometry and components.
The Cannondale Quick 3 has pretty much all you need – solid components, a reliable SmartForm C3 alloy frame combined with a stiff carbon fork, and confidence-inspiring hydraulic disc brakes.
But there's more: Cannondale's double-walled rims enable you to run various-width tires on Quick 3. The standard build includes Schwalbe Spicer 700c x 35 mm tires – an optimal and reliable choice for a wide range of riding applications.
Cannondale claims that Quick 3's overall weight is 24 pounds – no heavyweight – and surprisingly, it can be found for just $800.
Cannondale Quick 3 will help you get fit and cover greater distances than ever before at a more than competitive price point.
Quick 3's Frameset includes rack and fender mounts, allowing you to easily gear up for commuting and bike trips of all description. Reliable and affordable Shimano Acera and Altus components make a 2×9 drivetrain that will keep you moving forward efficiently, whether a destination is in mind, or you're just out for recreation and fun. Compared to other bikes under $1,000, Quick 3 is an optimal choice for years of reliable cycling performance.
There are only three sizes for women — XS, S, and M — but they cover a wide range of heights.
To summarize, we call this the best women's road bike under $1,000, even though it has flat bars. With its comfortable geometry, Quick 3 will devour long training rides and trips of any length. Keep in mind that this bike has a "nice price," including economical but functional components, but it can be easily upgraded by replacing certain components at a later time. Right off the floor, though, the Cannondale Quick 3 is ready to roll for miles and smiles!
Find your size and purchase safely on REI.com
#6:
Giant Contend AR 3
Great Performer on Fast Sections
Giant is a strong player in the road biking world, which is why at least one of their bike has to make it to our list. Giant is one of the biggest bike companies in the world because they produce bikes for all types of riders and in all price categories, including the one under $1,000.
The Giant Contend AR 3 fits nicely in our best road bikes under $1,000 test. Let's have a look at what this unisex bike has to offer.
The stealthy gray frame with a bright orange Giant decal is made of venerable ALUXX-Grade Aluminum. It sports a carbon fork, which does a great job of dampening road vibration. It also cuts some weight and provides better performance on uneven roads.
The Giant Contend AR 3 is actually a road bike that costs $1,000 and has no apparent shortcomings. The derailleurs and crankset are solid Shimano Sora. It rolls on the Giant S-R2 wheelset, which is reliable if you take care of your bike. For those interested in improving the bike's weight with upgraded gear, the wheels would be the first area to scrutinize.
The tires are Giant S-R3 AC, 700×32. That's a bit wide for a traditional road bike, but more and more riders prefer this comfortable size. To control this rocket, you'll appreciate the solid Tektro mechanical disc brakes.
The weight of this bike is not disclosed by Giant, but we assume it can't be too heavy considering the material and the specs.
Giant Contend AR 3 does a fantastic job for the money no matter if you are taking it on an easy-going group ride or doing timed intervals.
It has 18 gears – is that enough? We believe so since pretty much all of the road bikes under $1,000 have around the same number of gears. The wide range produced by 50/34 in front and 11-34 rear allows you to ride pretty much everywhere.
It doesn't come with pedals like most entry-level road bikes.
Many great road bikes didn't make it into our test due to a lack of size variety. We insist on sizes to accommodate all riders. The Giant Contend has FIVE sizes, which will suit riders from 5'2" to 6'4" in height.
Giant Contend AR 3 is a great performer in a competitive road biking world. New but experienced manufacturers are something we are always looking for. On the Contend, it's obvious that they've pushed hard for the right components and specific geometry to produce a great entry-level road bike. The result is a bike that is reliable, sturdy and elegant – an amazing performer for under $1,000!
Find your size and purchase safely from JensonUSA
#7: Tommaso Monza
Fabulous Italian Design
The Monza's frame is constructed of 6061 hydroformed aluminum and fitted with HCT's carbon road fork.
The bike's Tiagra components work very well, outperforming the lower-spec Shimano Sora series found on many comparable bikes. It doesn't have any unnecessary gears and the Tiagra Compact 50/34T crankset gives you all the range you'll need with 20 speeds. A Sunrace 11-28T cassette rounds out the drive.
This bike comes equipped with linear-pull brakes. If you want greater stopping power, you can upgrade to premium disc brakes, which are ready for any adventure you can dream up. Prudence suggests giving the stock brake set a try before upgrading because they are a decent spec.
Tommaso Monza's upgraded deep-dish Corsa TC-40 wheels are tough, versatile and aerodynamic. Take them (or let them take you) on all the treks that previously seemed a formidable challenge. Same goes for the Kenda tires; they'll give you the confidence to take paths you previously considered beyond your capability.
Tommaso Monza is the rightful favorite of many road cycling enthusiasts thanks to its remarkable design, carbon fork, and a uniform Shimano groupset.
The Tommaso Monza comes with the exclusive "UltraCompact" handlebar, which supplies much-needed comfort – and minimal wind resistance – when going down the drops. It comes standard with a premium WTB Volt saddle – a standout among all stock saddles in this review category.
Full Review: Tommaso Monza
The Monza comes in five sizes from XS (for riders 5'2"–) to XL (– 6'5"). This bike requires minor assembly, as all bike in this under $1,000 test. All you need to do is mount the wheels, adjust the derailleurs, tighten a few bolts, and you're good to go.
Not every entry-level road bike under $1,000 can boast the parts spec of the Monza. With a 53cm frame, the bike weighs 21.6 pounds, which is impressive! Lastly, it's ready to accept fenders if you want to make longer journeys or take on the elements. All told, this is a great bike with a solid build that will take you where you want to go – for years to come.
Find your size and purchase safely on Giantnerd or on Amazon
#8: Schwinn Fastback
Cheapest We Recommend
If you are looking at cheap road bikes,  keep in mind that you should not feel compelled to stick to top-name brands. Schwinn is one brand that you might be familiar with, that used to be very popular, but is less appealing now. Still, it was the top seller in our under $500 test. It also garnered many positive reviews.
Schwinn Fastback is a cheap road bike that features a lightweight 6061 aluminum frame and fork. And that's just the introduction to a great bike with a great build.
Inexpensive road bikes generally come equipped with Shimano Claris shifters, derailleurs, cranks and cassette – as is the case with Schwinn Fastback. It also includes a 16-speed drivetrain.
Schwinn claims that Fastback weighs 22.9 pounds which is excellent for a bike that costs that little.
The 700c wheelset is Alex X2200 Double Wall Alloy rims, not an extremely light set, but it will work nicely. Rims are often the first component riders choose to upgrade, but you'll want to keep the great-performing Schwinn 700 x 25c tires.
Schwinn Fastback has several aces up its sleeve, such as the quality build and awesome design, even though it costs next to nothing considering the value.
There are many positive online Fastback user reviews – on Amazon.com for example. Many point out that they expected less than they actually got with the Fastback. Most of them appreciate the Claris groupset; some are excited about the double-wall wheelset, but others are swapping it right away. One lacking element is the saddle, which is problematic on most road bikes at this price. If, after an honest try with the stock saddle, you find it doesn't work for you, you can source a new one from your LBS or Amazon.
There are six sizes of Schwinn Fastback:
44cm/Extra Small Frame for Riders 4'11" – 5'3″
47cm/Small Frame for Riders 5'3″ – 5'6″
50cm/Small Medium Frame for Riders 5'5″ – 5'8″
53cm/Medium Large Frame for Riders 5'8″ – 5'11"
55cm/Large Frame for Riders 5'11" – 6'1″
59cm/Extra Large Frame for Riders 6'1″ – 6'4″
It comes partially assembled, and you'll have to attach the front wheel, handlebars and saddle. It's fairly easy but if you're not handy with wrenches, you can order the assembly from Amazon.
The bottom line is that you should absolutely consider this bike if you are looking for an entry-level road bike. Our impression is that it's the only bicycle in its price category which includes such reliable components in such a nice package. In our tests, Fastback stood out as a really decent bike with a great value!
Find your size and purchase safely from Amazon
---
Conclusions
Don't get me wrong; all the bikes mentioned are winners, and going with any of those would be a good move. However, a few details should be considered…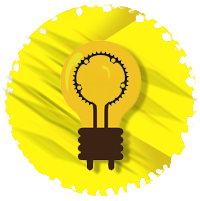 If you want to separate yourself from the crowd with an exotic-looking steed, then the Salsa Journeyman 700  would be your best choice. (It might sound like a strange name, but actually, there's an interesting story behind this bike.)
For women, the Cannondale Quick 3 is the best choice for hard training sessions. Yes, women can (often do) choose men's bikes, but we feel strongly that Quick 3 is just as good as our best men's bikes.
Gravel bikes are becoming more and more popular among road cyclists because they allow you to ride on paved and unpaved roads — check out Co-op Cycles ADV 2.1 to see what it's all about.
For longer training days, the Tommaso Monza will work nicely. Its geometry is more "relaxed" than most road machines in this category, and that's why the Monza often beats others in longer-distance riding.
If you want to do some serious training, commute, or ride in a group, then Tommaso Imola is hard to beat, thanks to a great set of components and comfortable geometry. Yes, the design is quite minimalist and fast. If you are looking for an adventure bike, then Giant Contend AR 3 will fulfill your needs in a less esoteric package.
For those who want to go cheap and don't mind losing the advantages of better components, Schwinn Fastback will do fine. Fastback's customer reviews support this recommendation.
If you need a bike to complete big challenges that require big daily miles, there isn't a better choice out there than Masi Speciale Randonneur SE bike.
---
Consider also: