Updated: May 2018 (Conclusion added: Some of the bikes are out of stock, consider others on road bike selection. Sorry, we are updating it soon!)

There are so many bikes on the market in 2018. But how the hell should I choose the right bike for me?
Grab yourself something to drink and let's have a look at the best road bikes:)
Road bikes were quite changeless for a long time – big 700c wheels, drop bars, skinny tires, and trimmed down components.
However, it started to change in 2015 when road bikes with disc brakes became more and more popular. So the technology on road bikes has changed, and bikes are getting better and better.
Jump To Bikes ($500 / 1,000 / 1,500 / 2,000 / 2,500+) ->
But what are the best things to look for when buying new road bikes? Well, there are important  and not so important features.
I always want to be on the edge of the wave with the biggest bike trends!
Here's the selection of best road bikes of 2018:
Best Road Bikes of 2018 – What To Expect?
Well, there are bikes, and there are different classes. You can compete in races with an entry-level road bike, but you can't do it quite well. It is mainly because of the components. You should select the right road bike based on your needs. It's important to choose well. I'll let you know of the best road bicycles by price.
For training, training bikes, or competing and maximalist are different. Most of the riders have started with the entry-level bikes and gone up to maximalist bikes. Cycling is like addition too, just make sure your husband or wife doesn't find out how much you are paying for your hobby 🙂
Okay, let's have a look at the bikes. I've found reviews and compared bikes to bikes. Contacted the manufacturers and picked the best performers. I really want to give you the best choices… my only aim is to be honest with you.
So, let's go with the best bikes of 2018!
---
Best Road Bike Under $500
Yes, you really can start with a road bike under $500. With this bike, you can start with your Sunday training well. You can also take trips if needed. These bikes have in most cases alloy frames and Shimano Sora sets. Road Bikes Under $500 are suitable for entry-level riders who don't have high standards.
What to look for in road bikes under $500
Weight around 22 pounds
Aluminum frame
Shimano Claris or Sora gears
Sturdy wheels
No-name dual-caliper brakes
Steel fork, low-end carbon fork
THe Best Road Bike in 2018 Under $500 is Giordano Libero 1.6
This Giordano Libero is ideal for the Sunday entry-level rider. That's definitely the winner of best road bike of 2018 for under $500.
Do you know what the color of speed is? Yes, it's red and black – and Giordano has it!
Lightweight but strong, the handcrafted 6061 alloy frame is reliable. This frame is the only choice for bikes under $500 because you really can't make a decent carbon frame for under $500.
Gears – It has Shimano Claris like most of the bikes around this price range. Let's talk about gears; it has 2 gears in front (50 tooth and 34 tooth) which give you a good overall ratio of speeds needed due to riding conditions.
Rims – It has 700c wheels like all road bikes. This number means size. They use Vitesse rims. They aren't anything fancy but if you use the bike like you should, then they last and let you train well.
Weight – They claim it weight from 26 to 27 pounds
Assembly – You have to add pedals, handlebars, and few small things. If you're not comfortable with it, you can always take it to your local bike shop. It might be crucial if you don't know how to adjust the derailleur.
See the full Giordani Libero bike review!
Sizes – Three main sizes. Small – Riders from 5'1" to 5'8". Medium from 5'8" to 6'2 feet and Large 6'2" to 6'5".
Bottom Line: Great bike for this price. Researching this bike led me to think that it is the best bike for an entry-level road biker for under $500. This is a "Starter bike" as they say. And if you compare my reviews with Amazon ones, then you'll realize the same – it is a great bike for a beginner in 2018.
Weight – 26.05 pounds (includes pedals, reflectors and kickstand).
Improvement Idea: Clipless pedals and lighter cranks!
Find your size and purchase safely on Amazon
---
Road Bikes Under $1000 in 2018
When choosing a road bike under $1,000, then it's the range where road bikes dramatically change. They start to have carbon frames. However, you should be careful with carbon bikes sub-$1k. There are some good composite frames available, but there are some pretty bad ones too.
Aluminum bikes are pretty good in this range in 2018.
What to expect on road bikes under $1,000?
Weight below 20-22lb or less
Mainly Shimano Tiagra or 105 components (Ultegra would be superb). When having SRAM parts, then Apex or Rival would be great.
A top-notch aluminum frame with internal cable routing, a tapered head tube for better handling, designed for comfort, strengthened bottom bracket.
Possibly low-end-carbon-fiber frame. But be careful when it comes to value.
Matching groupset caliper brake or mechanic disc brakes.
A little bit lighter, own-brand wheels or quality third-party wheelsets
Own-Brand bar, stem, and saddle.
Carbon Fork (Decent one!)
The Best Road Bike For $1,000 for 2018-
Cannondale Synapse Claris 2017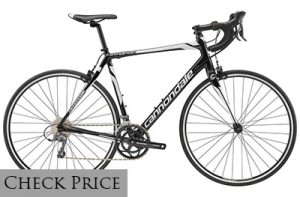 To begin with, you'll see that this bike doesn't have lots of reviews online. However, I emailed with Cannondale and asked some questions to add this review.
This Cannondale Claris road bike can give you good results. Ask me why? Because it lets you push your limits a little bit more. Established in 1970, Cannondale does good work to offer more quality for fewer bucks. This Synapse Claris is a good example of this.
FRAME: It is lightweight SmartForm C2 alloy frame like all the bikes in this range. You can get a carbon frame road bike for under $1,000, but that isn't something very durable. Well-built aluminum frames are above this price point. And look at the frame, Cannondale makes beautiful frames! However, it has a fork with carbon blades. It's good for dampening vibrations.
COMPONENTS: Cannondale has always been on the market not only with a beautiful look but decent parts too. It has Shimano Claris shifters, levers, front and rear derailleur. Gears – 16, which help you out on every road. Brakes are Tektro R315.
RIMS + TIRES: It rolls on RS rims with 700c size Schwalbe Lugano tires which are 25mm wide. These should fit every need. They aren't light like the majority of entry-level road bikes, but they are the easiest to change to cut extra weight.
Pedals aren't included. You might want to look them from Amazon.
SIZE (currently One in stock)
48 cm – 4'10"-5'0′
Bottom Line: Winner of the best road bike of 2018 for under $1,000 for a reason! If you want to do longer training or just travel with your bike. I always suggest people buy something around $1,000 if you want to train on but are unsure. That's because those bikes also have good after-market value. And on the other hand, if you want to train hard, you can use this bike for years.
Improvement ideas: Saddle for longer rides.
Other Cannondale Synapse Claris owners say: "The Synapse stands out due to its frame tubes – almost organic in appearance, their purpose is to dampen vibrations and stiffen areas of the frame that take the most abuse"
CURRENTLY UNAVAILABLE: Check other Synapse models on REI.com 
(or consider others included on Best Road Bikes Under $1,000 test)
---
Road Bikes Under $1500
With this price range, you can get a proper road bike that you can even use for competing as an entry-level rider. The main aspects of a cheap and expensive road bike are components. And those components cost money. And the better components, the more reliable they are and the lighter in weight.
What to expect on road bikes under $1,500?
Well-designed carbon frame (or hybrid frame materials for better performance)
Quality groupset (Shimano 105)
Lightweight aerodynamic frame
Lightweight rims
Kestrel was the bike I didn't know much about 5 years ago. But in 2018, it's one of my favorite brands! But you know what, Kestrel actually made the first carbon composite bike frame back in 1987. So, it is respectively one of the oldest and best bicycle makers.
Frame: However, this isn't ordinary carbon, but rather it is Kestrel's Enhanced Modulus Hybrid (EMH) carbon. They mix 700K and 800K carbon fibers to make it lightweight while retaining its stiffness. It is tested in A2 Wind Tunnel. By this result, you can see that it has an aerodynamic shape, in every aspect. Weight just 19.54 lb!
Components: Shimano 105 components are widely spread around the world. This is the last mechanical quality class; Ultegra and Ultegra Di2 are electronic. All of those are top-notch.
Assembly
You need to install the handlebars and seat. Since it doesn't come with the pedals, you must buy those separate.
Bottom line: If you love cycling but don't know how to go further with it, then this Kestrel Talon is for you. It definitely brings a good output for your training. You can't expect some Tour de France performance with it, but I bet that isn't the object anyways. To wrap it up – winner of the best road bikes of 2018 for under $1,500 for a good reason!
What size Kestrel Talon to look? See this Amazon Size Guide for road bikes.
What Amazon customers tell:  "The frame is responsive, great for climbing and putting down power. I'm very pleased with it as an upgrade to my much older aluminum bike", "Beautiful bike. Exceptional both in performance and appearance", "I would definitely recommend it. Very stylish and sturdy".
Find your size and purchase safely on Amazon
---
Road Bikes Under $2,000
When you're choosing a road bike around $2000, then you know what you're doing 🙂 You like the performance and are looking to lose less power when training.
You can expect at under $2,000:
A bike meant for racing
Shimano 105 components
Priority is reliable and lightweight components
Carbon rims (or extra lightweight aluminium)
Lightweight carbon frame
Frame is designed for aerodynamics
Top-notch components
Currently Unavailable!
Yes, like the previous one. BUT! You might want to ask why again Kestrel, but the answer is that it is great! This Kestrel Talon Ultegra is totally the best choice you can get for under $2,000 (and $1,500). Actually the comparison is between $1,300 vs $1,700. Definitely, Kestrel has an important role on best road bikes of 2018!
The difference in the price is the components. The previous one had decent Shimano 105 components, but this one has Ultegra components. Ultegra is a top-notch quality class. The components make this a 19-pound bike! It's a class in 2018!
Do you remember Kraftwerk? Now it's the same time again. It's electro, and that's what Ultegra means – electronic shifters! I know it's time for you to make the right move in your cycling history!
Frame –  Kestrel thinks aerodynamically. Yeah. In all the things they make, they think about aerodynamic aspects. It's made of Kestrel Enhanced Modulus Hybrid (EMH) technology of 700K and 800K carbon fiber. What does that say for us? Stronger, stiffer, and lighter.
Ultegra Electronic components – It also has Ultegra front and rear derailleurs. 22 gears make this work well for your needs. Kestrel aims for maximum aerodynamic performance. That's why it cooperates with Oval Concepts parts to offer better performance. Why not Shimano or SRAM parts? Because they don't offer an aerodynamical performance aimed approach like Kestrel. Therefore stem, saddle, crankset, and handlebars are Oval Concepts made. And well made!
NOTE:You want to buy pedals for this bike if you don't have any!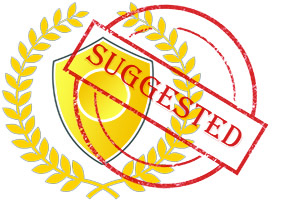 Wheelset – Also Kestrel developed a lightweight 700c wheelset Oval Concepts 527. They are aluminum made but well made. Welded, etc. Since wheels cost lots of money, it's a good balance. I personally have bought lighter wheels for all of the bikes I have. That's a must when taking cycling more seriously.
What size Kestrel Talon Ultegra to look? See this Amazon Size Guide for road bikes.
What to expect – Well, with this beater you'll expect a top notch road bike. This Kestrel Talon is a road bike you can trust. If you want, this bike will give you really good performance. And it will last for years. The Kestrel Talon Ultegra road bikes weight is 18.77 lbs.
Related: Fix your ride – Silca T-Ratchet & Ti-Torque Kit Review!
Improvement Ideas: I'd say that 90% of riders I knew tweak their bikes. The easiest way to get your bike lighter is to purchase lighter rims. You can pick those wheels here.
User reviews –"The bike is wonderful, everything I hoped it would be. Looking forward to my triathlon in April", "Half the price of other bike makers for just as fast from what I see, maybe it's rider dependent, but I pass a lot of more expensive bikes so train hard and this bike can get you to your goals", " Impressive bike, received a lot of compliments already".
Find your size and purchase safely on Amazon
---
Road Bikes for Maximalists
Yes, they really sell these kinds of bikes on Amazon. And why shouldn't they because they sell well! When you take cycling even more passionately, then this chapter is for you. Let me explain. You might think that it's pointless to pay that much for a bike, but …
When you've taken part in races, then you'll definitely felt that sometimes the bike just doesn't do what you expect. Going uphill with a lighter bike is definitely a good feeling (except when you're a masochist). It's an easy way to beat your competitors also!
So, when doing cycling to the fullest, you need to make it well. The differences between the medium and the top-notch wheelset make a nice difference in your results. When I went from stock rims to higher quality Fulcrum rims, I started to beat out my competitors (and friends 🙂 ). You can find lighter rims on Amazon for example.
What to Expect: With a road bike for a maximalist, you can concentrate on your results. Those kinds of road bikes are designed to be as aerodynamic and lightweight as possible. They have the best possible components, designed for the same purpose. If you're looking the best road bikes of 2018 for maximalists, then you're on the right way having very high expectations.
On the other hand, these other components (which make mainly the price) are much more reliable.
By-the-way, I used to have bikes in this class. I knew my abilities and my competitors. I also knew that some young competitors who had heavier road bikes didn't beat me because of their bike. The same moment they got a lighter bike, they started to beat me.
Was $3,699.99, NOW $2,774.99!
This Diamondback Podium Vitesse Di2 Carbon is a total beater at any stage! It gives you to the next level. Why? Let's take a closer look.
It is as fast and cool as it looks.
If you're into cycling and want to take it to the next level, then it's something for you. It is tested in a wind tunnel. Every element you see is aerodynamic. You see how much I mention the aerodynamic factor – it's because it's the argument for being successful on the track.
Read more about Diamondbacks in this in-depth review >
So, let's take a look closer…
Frame: High-Quality Carbon designed in wind tunnel. They call it AMMP SLP carbon. It has internal cable routing. Not to mention after many years of developing, the output is this phenomenal frame.
Components: DI2 If you want to see something that is top-notch then this Diamondback Podium Vitesse Di2 is it! Let me talk about the Shimano Ultegra Di2 Electronic groupset. It's the best solution you can get in 2018. It's the slickest shifting bike you can imagine. All those shifts are bulletproof and accurate as possible.They say that if you try an electronic solution, then you won't want to try anything mechanic anymore.
On the other components, it uses HED lightweight parts, like handlebar, stem, and seat post. All the hubs are HEDs too. Wrapping it up, it offers a top-notch combination of good components.
Wheelset
Podium Vitesse Di2 has HED Ardennes Plus LT, Clincher award-winning wheels. They claim to weight 1,535g, which is great. It comes with the Continental Ultra Sport II tires, which are 23mm wide.
Included: Owners manual, Podium user guide, bottle cage, 7nm torque key, extra FD hanger, carbon installation compound, and Di2 battery with the charger.
What size Diamondback Vitesse Di2 to look? See the Size Guide for Vitesse Di2.(Under Size Guide)
Bottom line: If you're passionate about bikes and want to enjoy it to the fulfillment, then this bike is for you. It gives you extraordinary feeling when pedaling down the road. This Vitesse Di2 helps you achieve your goals. The weight is around 16 lbs (depending on the frame size) and is very light.
It gives you emotions. And what's important at the end of our lives – emotions. That's the most important thing when you look for best road bikes of 2018 – That's the only thing we will remember after decades – emotions.
See More Details on Diamondback.com
---
CONCLUSIONS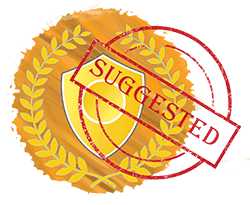 To wrap it up, the best bicycles for entry level road bikers under $500 is the Giordano Libero 1.6. It's been one of the best-selling bikes in this category and is worth a look.
For those who want to take road biking more seriously, a bike with better components should be considered.  We think the new Cannondale Synapse Claris would be the best pick for these riders.
Roadies who are results-oriented should look for the Kestrel Talon 105 – a hard value to beat, in our opinion. By investing a little extra $, you can get the upgraded version, which has slightly different design and top-notch Ultegra components. Those two picks are definitely some of the best-looking bikes on the market!
If you are looking to ride even harder and, possibly, win races, you'll need a well-designed bike with top-notch components and frame. We found that the big winner here is the Diamondback Podium Vitesse with Di2 shifters and disc brakes. It's really hard to beat a bike with these modern and excellent components, and with it, you'll have many years of great riding performance – worth every penny!
---
In case you need more additional info, you can do it below in the
Buyers Guide
I wanted to answer all your questions, you might have before buying a bike. So, let's give you a better overview…
Steel, Aluminum, Titanium, or Carbon Road Bike?
Well, that's a good question. What should be the material? If you answered carbon, you are not entirely right.
The frame is the backbone of the bike.
Every bike frame has a different standard. The frame must offer extraordinary strength with minimum weight. Also, frame strength is determined by different aspects.
There's no right and no wrong. When choosing the right bike frame type, you must keep in mind your riding style and your weight. And also your geeks 🙂 But I'd like to say that a well-built aluminum frame is always a better choice over a poorly built carbon frame.
Let's take a look at which material is right for you?
High-tensile Carbon / Chrome Steel (aka steel frame)
Steel is the most used material in bike frames. It is strong and long-lasting. However, steel road bike frames are quite heavy.
Another steel type is chrome molybdenum steel. It is a strong and lightweight version of chrome steel. This kind of frame is butted and shaped and can have a pretty light frame that will last for years of hard use. On the best road bikes of 2018, you see pretty often carbon frames.
Actually, aluminum frames have a long history from old oversized tubes though they are now less expensive and widely use. On road bikes under $1,000, it's the most used material. It's proven itself to be light, strong, and stiff.
It is reliable in every situation and the price vs. weight balance is good.
Titanium bike frames (pretty rarely seen) are just as strong as steel frames, but this comes with the price. It can be found on high-end road or cross-country mountain bikes. Its big advantage is its flexibility while maintaining its shape.
Surprisingly, titanium frames can work as shock absorbers.
Carbon fiber is getting more and more popular. It's because the technology is getting better and cheaper. There are parallel fibers bound together with glue. It's called ply. Gluing those together makes a good laminate. And if you give it a bike frame shape, it can be pretty tough and light.
You might ask me, why aren't all carbon bikes made of carbon fiber? It's because of the price and the structure. Metal can bend and regain its shape, but carbon can break in the same situations.
Bike manufacturers do good work to make bikes to tend better tensions and are therefore stronger. You must keep in mind that you can find carbon road bikes for under $1,000, but they won't be something very reliable. The best road bikes in this category are also aluminum ones!
Read more on BigShark
Different Types of Road Bikes
Well, there are a few.
Traditionally there are special road bike handlebars called dropbars. Those have two positions – racing (lower position) and comfort (upper). However, the comfort isn't as comfortable as it should be. It's because road bike is meant to be "all go and no show" so the comfort is secondary. However, some editions should make it more comfortable for everyday use.
Race bikes – Meant for all go – no show. No fuss! Speed over comfort. You should look for road bike like this if you want to go fast, without losing power. Those bikes start from $1,500
Sportive road bikes – Popularity gainers in the last five years. Basically, it's comfort version of race bikes. They have a better upright position so it's much more comfortable for your body. With these bikes, the weight isn't as important too. Sportive bike process starts from $700
Aero bikes – Like the name, meant for maximum aerodynamic position. Thanks to long stem and high saddle, the position is fast. Meant mainly for TT (Time Trial) competitions. Of course, aerodynamic position doesn't come with the comfort with aero bikes. Prices start from $1,500
Time Trial (TT) and Triathlon Bikes – Those bikes are built in one thing in mind – let's cheat the wind and go as fast (and aerodynamic) as possible. They have aerobars to offer "stretched out" position for maximum performance. Time Trial and triathlon bikes have every detail kept in mind for wind. Prices start from $4,000
Flat bar road bike – This kind of bikes have handlebars like mountain or hybrid bikes. And those bikes have a better position. So bikes with flat road bike meant to be more comfortable.
But that's not all…
One (Single) Gear Road bike – Some will like the old school one-gear bikes. Typically, hipsters use them but they are also great when you like the idea of a minimalistic bike. A good mix of sporty and minimalistic style.
Fixed Gear Road Bike – Well, it also has one gear and it's fixed. Hipsters like it! Fixed gear road bikes mean that when you're not pedaling, the pedals still rotate. It's the gear which makes it. And you need leg power to stop the bike.
I bet there's more because the lord's flowerbed is colorful 🙂 But those are the main road bike types in the world.
Bottom Line
As you can see, there are many aspects you should keep in mind when choosing best road bikes of 2018. How important each aspect is will depend on you and your aims. If you want to use your bike for Sunday trainings, then you can start from $500. If you want to race, then $2,000 satisfies your needs. And if you are maximalist, you will definitely find the best for yourself. It important to keep in mind that cycling must give you a good feeling!
Hope I helped you to get an overview of the best road bikes for 2018 that are worth buying!
And now, go out and get cycling 🙂
Related:
P.S! If you find my guides useful, please share my page below. This keeps me motivated to keep the information on this site up to date and accurate.
Cheers,
Jeff