BMC is a Swiss-based manufacturer of high-end road, mountain, and leisure bikes for professional athletes and amateurs. It's safe to say BMC bicycles are the Swiss watches of the bike world.
Part of Best Bike Brands
Swiss companies are famous for precision engineering, technological advancement, and attention to detail. Unsurprisingly, these are all characteristics that are applicable to BMC products.
BMC specializes in making high-performance road, gravel, mountain, and lifestyle bicycles, including different types of electric bikes.
Whether you're a racer or a weekend warrior, you can find the right two-wheeler in BMC's selection.
Let's take a closer look at the company's humble beginnings, technological achievements, and the breathtaking lineup of high-end bikes.
BMC Switzerland History and Beginnings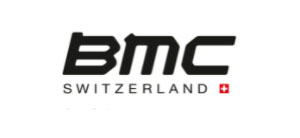 BMC is a Swiss company with headquarters located in the city of Grenchen. The name "BMC" is actually an acronym for "Bicycle Manufacturing Company" which perfectly reflects the Swiss to-the-point approach to engineering.
The company was established in 1986 by Bob Bigelow as an assembler and importer of Raleigh bicycles and then switched to manufacturing bicycles under its own label in 1994, after losing the Raleigh license.
The brand image took a 180-degree turn in 2000 when Andy Rihs took over the lead with a vision to turn BMC into a producer of cutting-edge, high-performance bicycles.
The result was the Impec road bike built for the Phonak Cycling Team, whose patron was Andy Rihs himself. This is also when the Impec Advanced Lab was established, which is where all BMC's bikes are engineered, researched, and developed.
To date, BMC's bicycles have been ridden by some of the best athletes in the world, such as Cadel Evans, Taylor Phinney, Thor Hushovd, Ralf Näf, Julien Absalon, and Corrine Abraham. They used them to win top-level races such as the Tour de France, the Tirreno–Adriatico, the Tour de Romandie, the Tour de Wallonie, Critérium International, the Paris–Tours, Paris–Roubaix, and many more.
BMC Bikes Lineup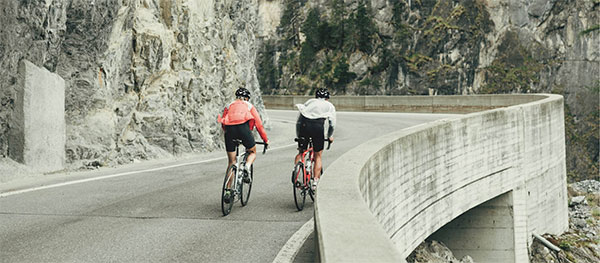 BMC's offering is diverse and includes high-performance road, mountain, and gravel bikes, as well as lifestyle and e-bikes. The majority of its models are built around high-grade carbon frames, though there are a few aluminum bikes to choose from as well.
The company's naming system is pretty straightforward but takes some getting used to. The bikes are typically labeled following the "name + number + written number" pattern. The number following the name (e.g. 01, 02, 03) represents the quality of the carbon frame (01 being the best) and the written number (e.g. One, Two, Three) represents the spec level (One being the best).
If the frame is made from aluminum, there will be "AL" written instead of the first number, or there won't be anything written at all, which signifies a lower-grade carbon frame.
You can find a more detailed overview of BMC's lineup below, including reviews of top-selling models.
BMC Road Bikes
BMC has a diverse road bike lineup consisting of models that are intended for climbing, racing, and aero gains. Switzerland is a mountainous country, so BMC is on a quest to build the best road bikes you can use to overcome these obstacles and enjoy the topography.
Related: Road Bike Types
There are four series to choose from in this category: Teammachine, Roadmachine, Timemachine, and Trackmachine.
The selection for roadies is further divided into four subcategories, based on the intended use:
Altitude
Endurance
Aero/Triathlon
Track
BMC road bikes stand out from the pack by utilizing proprietary technologies that give them the edge over the competition.
Some of the most significant features that flagship models come with include:
Luckily, the company has different pricing tiers; so, for example, you can ride a Teammachine ALR for as little as $1,500 or go all in and treat yourself to a $16,000 Teammachine SLR.
Related: Best Road Bike Brands
Teammachine
The Teammachine series is the crème de la crème of BMC's lightweight race bikes. These are performance road bikes built for speed, top results, and podium finishes.
At the moment, the selection consists of three models, each of which is available in multiple builds:
Teammachine SLR is by far the best and most expensive carbon road bike in BMC's stables. It has won every major competition, including Monuments, World Championships, Olympic Games, and the Tour de France.
It features all of the most advanced technologies BMC puts on its bikes in order to get the best possible balance between stiffness, weight, compliance, and aerodynamics. Therefore, it boasts an integrated carbon cockpit, D-shape seat post, aero bottle cages, a wider bottom bracket for better power transfer, an aero fork profile, and so much more.
At the moment, you can choose between 12 different builds with the SLR 01 premium carbon frame, costing between $5,000 and $16,000. Or you can go for one of the 10 cheaper builds with the lower-grade SLR carbon frame.
Apart from the SLR model, BMC also offers the aluminum Teammachine ALR. These are affordable models with price tags ranging between $1,500 and $2,500, ideal if you have a limited budget but want a capable amateur race bike. There's a disc and rim brake version of this bike available as well, with Shimano 105 or Ultegra components.
Related: Buying From Mike's Bikes
Get BMC Teammachine if you want speed, big results, and an unmatched conversation starter.
Roadmachine
Roadmachine is a high-performance all-arounder with endurance geometry that you can use to ride far and go fast at the same time.
This bike is available with carbon and aluminum frames and comes in two variations: Roadmachine and Roadmachine X.
The main difference between the two is the tire clearance; Roadmachine sports 28mm tires built for endurance rides on smooth roads, whereas Roadmachine X comes with 32mm tires. That makes it the ideal blend between road, endurance, and gravel riding.
Just like the Teammachine models, these bikes boast some of BMC's premium advanced solutions:
D-shape seat post
Flat mount brakes
Integrated Cockpit System
TCC endurance frames
If you want to ride the carbon Roadmachine, you'll have to pay between $4,800 and $12,300 for the 01 carbon frame or get a build with the lower-tier frame for $3,000.
When it comes to Roadmachine X, you can get the aluminum model for $2,000 or spend up to $6,000 for the carbon model.
The price differs vastly depending on the components, some of which include SRAM RED eTap AXS, Dura-Ace Di2, Force eTap AXS, Ultegra, 105, etc.
If you want to ride centuries, smash brevets, or even fast bikepacking adventures, Roadmachine is going to be your best friend.
BMC Gravel Bikes
BMC's gravel bikes are the perfect marriage between its road and mountain bikes. At the moment, this Swiss brand offers two distinct gravel models:
The name of the bike is derived from the word UnReStricted, which tells you a lot about the concept behind it. URS and URS LT are built to let you explore the road less traveled and race gravel events.
The main difference between these two models is that URS has front suspension only, whereas URS LT (Long Travel) has both front and rear suspension.
Some of the technologies you'll find these bikes bejeweled with include:
Gravel+ Geometry
Micro Travel Technology (MTT)
TCC carbon frames
Integrated Cockpit System
Top tube mount
45mm tire clearance
The URS gravel bike comes with different frame options, including 01 premium carbon, standard carbon, and even aluminum. Therefore, there are options for all types of riders, making gravel riding accessible for anyone, regardless of their budget.
Related: 8 Reasons Why Gravel Is the Hottest Trend in the Cycling World
URS and URS LT
BMC URS and URS LT are super lightweight gravel bikes available with carbon or aluminum frames. These are race-ready machines that are also suitable for adventure and commuting.
These bikes have BMC's Gravel+ geometry that supports a modern, aggressive gravel riding style. It's characterized by a 70° head tube angle that lengthens the front end and the wheelbase, accounting for a more stable ride.
However, the most interesting and desirable feature is the MTT (Micro Travel Technology) front and rear suspension. The URS model has rear suspension only, whereas the URS LT model has both.
The MTT suspension system gives 10mm of rear and 20mm of front travel that's optimized for gravel riding. You won't lose any power while pedaling, but you'll feel a huge improvement in comfort on endurance rides.
While the URS model is more oriented towards racing and performance, URS LT is also suitable for bikepacking and adventuring. It comes with fender and rack mounts, so you can equip it for the long haul. Though both models have cable routing for hub dynamos, which makes a huge difference on really long rides.
The cheapest URS with an aluminum frame costs just $2,100, whereas the most expensive goes for $10,500. On the other hand, URS LT is only available with a carbon frame and sells for $6,000–$8,000 depending on the components.
BMC Mountain Bikes
BMC's Mountain Bike lineup is just as rich and diverse as its road bike selection.
There's a variety of models for different riding styles, including Cross-Country, Trail, All-Mountain, and All-Terrain.
BMC manufactures both hardtail and full-suspension mountain bikes, with carbon and aluminum frames. That makes mountain biking accessible for everyone, as the most affordable model costs just $800.
Right now, the entire lineup consists of the following models:
Twostroke
Fourstroke
Fourstroke LT
Speedfox
Blast 27
Twostroke Kids'
Speedfox AMP
As you can see from the list above, BMC also offers one mountain bike for kids and one electric model for riders who need a push up the steepest climbs.
Like all other BMC bikes, the MTB models are also jam-packed with advanced technical solutions, such as:
Modern geometry
Tuned Compliance Concept frames
Integrated protection
Race application dropper
Advanced Pivot System
Let's take a closer look at some of BMC's most popular models below.
Fourstroke
BMC Fourstroke is a full-suspension cross-country bike built to leave the competition far behind in any XC race. The original model sports 100mm of front and rear travel, whereas the Fourstroke LT spinoff has 120mm for more diverse trail riding.
Related: Best Mountain Bikes
Both Fourstroke versions are available with the premium 01 carbon frame only, which means they come at a premium. You'll have to pay between $4,000 and $11,000 to get one.
However, for that money, you'll get modern geometry, internal routing, frame protectors, capable suspension, and the best possible components.
The heart and soul of this bike is the Advanced Pivot System (APS) suspension technology. It improves pedaling efficiency and prevents you from losing power while braking and climbing.
BMC Fourstroke also boasts a Race Application Dropper (RAD), which is the first integrated XC dropper post. It reduces the weight of the bike and ensures the optimal riding position in all situations.
These bikes also boast BMC's Big Wheel Concept (BWC) geometry that aims to improve the handling and rideability of 29er bikes. It's characterized by a balanced chainstay length, maximum BB drop, short stem, slack, HT angle, long fork offset, and wide handlebars.
So if you want a bike that you can race or build your XC riding skills on, BMC Fourstroke is a no-brainer.
Speedfox
BMC Speedfox is a premium trail machine with 130mm of travel, 29″ wheels, and modern aggressive geometry. It's a bike for riders who want to be able to climb and descend equally well, race, and explore.
When it comes to the frame, BMC opted for an interesting solution. Speedfox is built around a premium carbon front triangle and a triple-butted aluminum rear end. This gives you the best possible stiffness and compliance for long days in the saddle and grueling climbs.
In addition to that, there's also a model with an all-aluminum frame that's a lot more accessible in terms of pricing.
Like most other BMC's premium mountain bikes, Speedfox boasts some groundbreaking technologies, such as:
Big Wheel Concept geometry
Advanced Pivot System suspension
IP cable routing
Integrated protection
Mud Flap/Hidden Link
Dropper post
Speedfox rides the wave of modern 29er trail bikes with progressive geometry that roll over obstacles with ease. The carbon variation is available with SRAM GX, NX, and SX Eagle components, as well as Fox Float 34 forks and Fox Float DPS Performance rear shocks. The all-aluminum model is also available with a Shimano Deore 12 drivetrain and sells for as little as $2,100.
All things considered, the right home for BMC Speedfox is in the hands of cyclists who ride a variety of trails and singletracks and do a lot of pedaling and descending.
BMC Electric Bikes
In addition to manufacturing high-performance race bikes for road, mountain, and gravel applications, BMC also makes modern electric bikes for commuters and cycling enthusiasts.
Related: Best Electric Bikes
Its e-bike lineup has a suffix AMP following the name of the model, which stands for "AMPlify". The selection includes bikes for city riding, trails, road riding, and everything in between and consists of four models:
Speedfox AMP
Alpenchallenge AMP Sport, Cross, and City
Speedfox AMP is the electrified version of the original Speedfox trail bike. It's built around an aluminum frame and boasts a Shimano STEPS MTB EP8 drive unit with a 250W/85Nm output. It's paired up with a 500Wh integrated battery pack, which will allow you to ride for hours and clear climbs that used to be out of reach before.
However, if you're looking for a more versatile e-bike, BMC has three electric versions of its Alpenchallenge fitness bike.
The AMP Sport is essentially an endurance e-road bike, the AMP City is a hybrid/fitness e-bike ideal for commuting and recreational riding, whereas the AMP Cross is essentially a flat-bar gravel bike that can tackle paved and unpaved surfaces.
Related: Best Electric Road Bikes
All Alpenchallenge AMP models have mid-drive Shimano STEPS E-6100 motors with a 250W/60Nm output and 500Wh batteries fixed to the seat tube. They're light, fast, and offer plenty of range for day-long adventures in the saddle.
FAQ
BMC is one of the best bike brands in the world. Its have been ridden by some of the best cycling athletes in the world, who used them to win the most prestigious races in the sport. BMC mainly makes high-end bikes, but there are a few entry-level models to choose from as well.
BMC is an acronym that stands for Bicycle Manufacturing Company. BMC is a Swiss-based company founded in 1986 as an importer of Raleigh bikes. However, the brand's identity as a bicycle manufacturer was established in 1994 when it started producing its first bikes.
BMC bikes are expensive because of the complex research and development process that goes into making them. Moreover, BMC uses high-grade carbon fiber to build the frames and equips its bikes with top-tier components from SRAM and Shimano. You're paying a premium price for a premium bicycle.
Final Thoughts
All things considered, BMC offers a huge diversity of bicycles for different types of riding.
Are BMC bikes the right choice for everyone? Not necessarily, as those with a limited budget might find more value with some less premium brands.
However, if you want to invest in a bike in order to get the best of Swiss cycling engineering, then BMC is for you. Its bicycles are light, aero, stiff, and compliant. They feature ultralightweight carbon frames and high-end components that are worthy of the toughest races in the world.
Therefore, no matter if you get a road, MTB, gravel, or lifestyle BMC bike, it will almost certainly meet and exceed all your expectations.
What do you think about BMC bicycles? Do you have any experience with them? Let us known in the comments below.