If you are searching for your next bike, it is probably wise to start somewhere where they know and care about bikes.
One of those places is Mike's Bikes. Mike's Bikes have one of the widest selections of bikes and cycling gear you can find today.
Whether you are new to the cycling world or want to upgrade from your previous bike, there are tons of options to choose from at Mike's Bikes.
Let's take a closer look!
This is part of our Best Bike Shops writing
Mike's Bikes
With a mission to get as many people on bikes as possible, Mike's Bikes has made it their purpose to provide quality bikes for all riders.
This company was established in 1964 as one of the country's first Schwinn shops. Their dedication to cycling over the years only grew since then.
They now operate locally from 12 successful stores around the U.S. You can find their stores in San Francisco, Petaluma, San Jose, Sacramento, and Berkeley, among other locations.
With their expertise in the biking industry, Mike's Bikes offer various bikes for every cyclist.
They specialize in producing bikes, bike components, cycling gear,  and bike accessories. Whether you are looking for performance road bikes, mountain bikes, electric bikes, or kids' bikes, you can find it here.
Other accessories you can shop from Mike's Bikes include brakes, frame parts, chains, shifters, handlebars, pedals, seats, and wheels. You can leave Mike's Bikes with all the bike components necessary for a smooth and enjoyable ride.
Bike Types at Mike's Bikes

A detail that makes Mike's Bikes' website a bit different, is that you can't directly choose a bike type (like Road Bikes or Mountain Bikes).
To see the bike options, you have to click on a specific type (for example Trail & Downhill). Another option is to look through bike brands. That's just something to look out for, as it can be a bit annoying in the beginning.
Road Bikes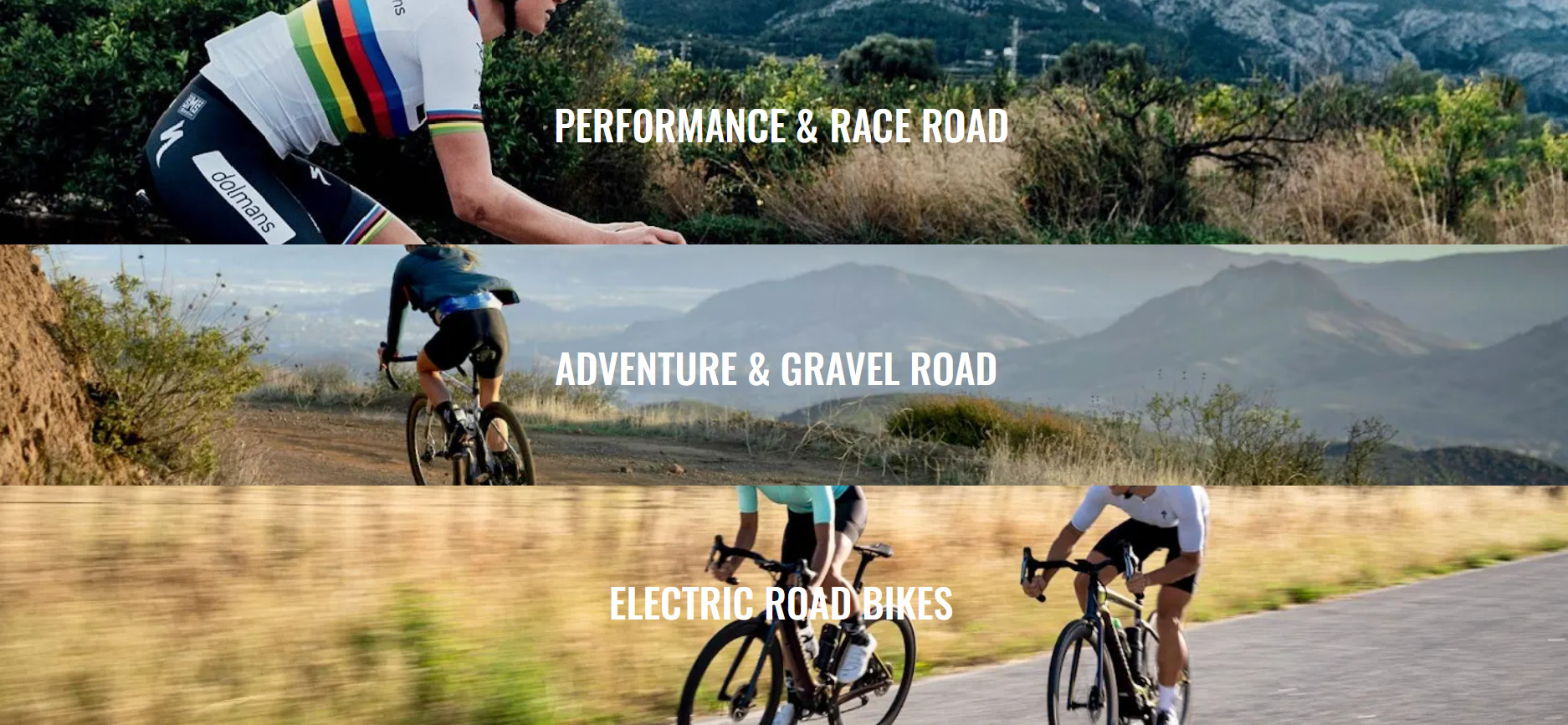 Road bikes are excellent for commuting, fitness riding, and racing. From Mike's Bikes, you can choose from the performance bikes and gravel bikes available.
Performance and Race
Adventure and gravel
Electric road
Maximize your cycling potential with race bikes that will redefine how far and fast you can ride. Like the S-Works Turbo Creo SL and Team Machine SLR01 One, some of their popular models are designed for racing to handle steep climbs and rough roads.
The line of adventure and gravel bikes are lightweight for all types of rides despite the distance or trail. Gravel bikes like the Road Machine 01 One are easy on cyclists while still being strong enough to handle rough terrain.
If you are interested in trying out electric road bikes, Mike's Bikes have a few options for you as well.
The powerful package you get from electric road bikes is lightweight and can last you up to 80 miles on a single charge alone. The design is practical, with electric assistance helping you get more out of each ride without exerting too much energy.
Their Turbo Creo SL and S-Works Turbo Creo SL bikes offer great speeds regardless of the terrain.
Mountain Bikes
Although mountain bikes are harder to pedal, they are fast and travel easily on different surfaces. Mike's Bikes collection of mountain bikes include:
Cross Country
Trail and Downhill
Electric mountain
Today's models deliver first-class performance whether you are riding downhill or up your favorite singletrack. The Four Stroke 01 LT Two is one of their cheapest cross country mountain bikes with incredible technology to dominate the race track.
Mike's Bikes can help you quench your adrenaline thirst by offering you trail mountain bikes that are perfect for aggressive riding and singletrack trails.
These bikes have unbelievable power to ensure you get a stable and natural ride no matter where you are cycling. Trail bikes like the S-Works Levo are super light and tough to ride faster and further.
You can also choose from their selection of electric mountain bikes if you want to change from bikes with a motor. The electric bikes are lightweight with carbon frames to offer you a new trail riding experience each time.
Related: Best Electric Mountain Bikes
Active Bikes
Active bikes were made with the cyclist's comfort in mind. They will help you fit riding into your routine to make you feel better and improve your lifestyle. From Fitness bikes, comfort bikes to folding bikes, you have the freedom to choose from various active bikes available at Mike's Bikes below:
Fitness
Comfort
Folding
Tandem
Electric Active
Active bikes were made with the cyclist's comfort in mind. They will help you fit riding into your routine to make you feel better and improve your lifestyle. From fitness bikes, comfort bikes to folding bikes, you have the freedom to choose from various active bikes available at Mike's Bikes below.
Some of their active bike brands include Public, Specialized, and Electra, which best suit your lifestyle.
With these comfort bikes, you can ride for miles due to the quality design and manufacturing. Mike's Bike's fitness bikes from industry leaders like BMC, Yuba, and Gazelle are perfect for leisure riding, adventures, and daily commuting.
With only one bike under their folding fitness bikes category, you can be sure to save a good amount of space when it comes to storage.
The GoCycle GX bike from Mike's Bikes is easily foldable in 10 seconds and ideal for urban commuting. This fast fitness bike with an aluminum frame and comfortable grips keep you comfortable cycling for miles.
Kid's Bikes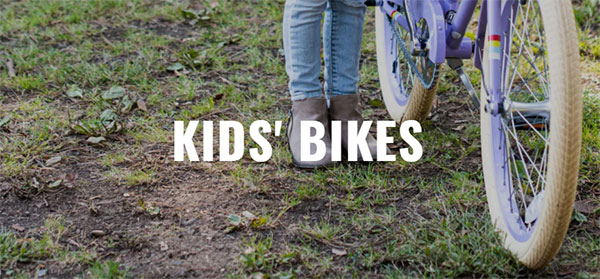 Your kids don't have to be left out when buying bikes from Mike's Bikes. Kids of different ages from two to seven years old and above can find a bike to help them learn how to ride.
If you're looking for a quality bike that will grow with your child, Mike's Bikes have durable balance bikes from trusted brands like Public Bikes and Specialized.
Related: How to Choose a Kids Bike
The geometry of Mike's Bikes balance bikes helps in your child's learning process to become a pro biker. You can also choose adjustable options to make it easier for your child to use as they grow.
You can choose the Micky Balance Bike that is lightweight and stable for your child to ride efficiently. With an adjustable seat and handlebar height, this bike will grow with your child. It is also affordable, and at the price of $99, you can get this balance bike for kids between 2-4 years old.
You can also get the Sprout Mini Balance Bike to teach your children how to ride without noisy training wheels. This bike is lightweight with airless tires to let your child ride around, whether on or off the road. At $199, the Sprout Mini not only looks good but allows for seat and handlebar adjustments.
Other kid's bikes from Mike's Bikes aimed at growing with your child come in different sizes. You can choose between the 12″ Riprock Coaster, the 16″ Jett, 16″ Sprout C, or the 20″ options like the Jett and Riprock. For older kids, you can get the 24″ Jett bike for $579. That features adjustable handlebars and a lightweight frame for comfort when riding.
Brands
Specialized – A reputable brand that is known for producing high-quality bikes for kids, commuters, and pro cyclists.
Santa Cruz – Brand that is dedicated to producing quality mountain bikes for the last three decades to suit most cyclists' needs.
BMC – A Brand that is known for its innovative frame technology in road bikes, mountain bikes, gravel bikes, and city bikes.
Juliana – Quality bikes for female riders.
Salsa Cycles – Bike parts, accessories, and all-road bikes to meet your cycling needs.
PUBLIC – Wide selection of women's, kids', and men's commuters at Public Bikes. They also sell bike accessories like baskets, locks, bells, and helmets.
Stormer – Powerful e-bikes to meet your everyday needs.
Gazelle – Lifestyle bikes, trekking bikes, e-bikes, and city bikes for a smooth ride.
NS – Reliable and high-performing dirt bikes, gravel bikes, trail mountain bikes, and kid's bikes.
Rondo –  Quality bikes for real cyclists. You can get gravel bikes for racing and all road bikes for commuting and adventures.
Electra – A brand that is known for making high-quality and reliable bikes. Their collection includes kids' bikes, comfort bikes, cruiser bikes, and e-bikes.
GoCycle – Some of the best electric bicycles in the world. They are quick, light, and perfect for transportation.
Yuba – Electric cargo bikes for carrying goods or kids by bike, focusing on practicality and safety.
Urban Arrow – Urban Arrow redefined cargo bikes by offering a larger load capacity on an e-bike. Their cargo bikes are ideal for transporting parcels for businesses and perishable items.
CoMotion – High-quality off-road bikes, adventure bikes, touring bikes, and custom bikes that are fun and comfortable to ride off-road.
Brompton – Reliable foldable bikes. Their models include the Brompton, Brompton Electric, and Brompton Superlight bikes.
Components and Accessories
Mike's Bikes also offers bike components and accessories for every cyclist.
Some of the items they have in stock include brakes like disc brakes and rim brakes. You can either buy Shimano or SRAM brakes from Mike's Bikes, depending on your preference. You can also find mountain cranksets, road cranksets, and a wide range of chains to keep your bike churning out for longer.
Other bike parts are also available at Mike's Bikes, including road handlebars, headsets frame parts, and grips from Creme Cycles to keep your hands comfortable when cycling. If you don't like the pedals that come with your bike, you can buy road pedals, mountain pedals, or flat pedals from Mike's Bikes, depending on what you need.
There are also various saddles available to add to your comfort when on the bike. Featuring popular brands like Thule, Salsa, and Specialized Saddles, you can pick the right bike saddle for your body.
You can also choose from different-sized bike wheels and bike tires for your mountain bikes, road bikes, and gravel bikes. Mike's Bikes offer 16 brands of bike tires, including Maxxia, Continental, and Specialized, that can deliver memorable cycling adventures.
Apparel
At Mike's Bikes, you can take your pick of cycling apparel you want according to your tastes.
From tops to bottoms and shoes, you can shop for head-to-toe cycling gear here. Choose jackets for cycling during wet conditions or vests and shorts for hot weather.
Other apparel accessories include headwear, cycling gloves, warmers, and cycling sunglasses to protect your eyes from harsher elements when riding your bike.
Some of the top apparel brands you can shop from Mike's Bikes include Fox, Sportful, Velocio, Assos, Andare, and Specialized. For additional safety, you can add helmets for kids and adults that will protect against a wide range of impacts while being ultra-lightweight.
Locations
Mike's Bikes have stores in different locations around the U.S. You can find a store in Berkeley, Folsom, Los Gatos, Palo Alto, Petaluma, Pleasanton, Sacramento, San Francisco, San Jose, San Rafael, Sausalito, or Walnut Creek.
With directions, store details, and contact information for each store on their website, you won't have a problem finding your way to the closest Mike's Bikes store.
Shipping and Returns
According to Mikes Bikes policies, returns are only accepted within 30 days after the original purchase date. Don't throw anything away because the items must be in new condition with the original packaging, manuals, and additional accessories to be eligible for return. You also need the original receipt when requesting refunds.
If you made an online purchase, you could submit your online return request on their website.
UPS handles shipping within the United States. The shipping options for delivery include UPS Ground, UPS 3 Day Select, UPS Next Day Air, and UPS 2nd Day Air.
International orders are accepted from the following countries: Germany, Greece, Netherlands, Australia, Austria, Canada, Denmark, Finland, Belgium, Scotland, Spain, Sweden, Switzerland, Portugal, United Kingdom, Northern Ireland, Luxembourg, Monaco, Norway, and Wales.
UPS handles international orders through UPS Express Saver and UPS Expedited, which are both trackable.
Reward Systems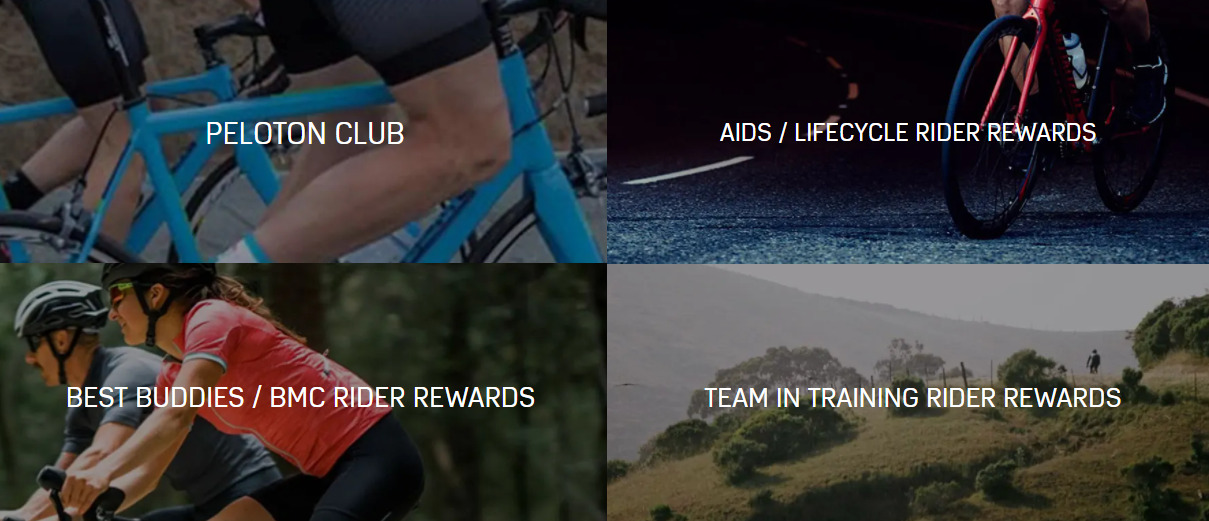 Mike's Bikes AIDS/LifeCycle Rider Rewards is a service that offers to donate to the best customers' fundraising efforts. With every purchase of over $1000, Mike's Bikes will donate $100 to help you reach your fundraising goals. After you make your purchase and complete the form, your request is received within 30 days.
Mike's Bikes also have the Best Buddies Challenge Rider Rewards which is in partnership with BMC. They donate $100 to help reach your Best Buddies Challenge fundraising goal. Mike's Bikes also offer 10% off any BMC bicycle bought through Mike's Bikes and 15% off accessories, bike parts, and clothing.
Another reward program is the Team in Training Rewards Programs. In addition to the 10% bicycle and 15% accessories, parts, Mike's Bikes are now offering to donate $100 to the best customers' fundraising efforts. All you have to do is purchase over $1000 while still enjoying regular discounts.
There is also a bonus system, where you earn points for every purchase and can exchange them for a water bottle or a free flat repair.
5 Year Maintenance Plan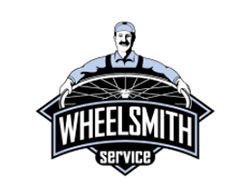 An amazing benefit of buying bikes from Mike's Bikes is you get access to the unique 5-year maintenance plan for $60 per year.
With this plan, you will receive unlimited full comp tune-ups for five years after purchasing your bike.
For $750, you can get the Pro Maintenace Plan that includes the regular plan and one Pro tune-up per year. You can benefit by saving a lot of money while ensuring your bike is ready for a ride anytime.
Mike's Bikes Africa Projects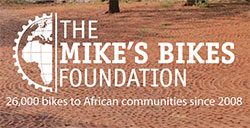 Mike's Bikes have many projects in Africa to help change people's lives for the better.
They include the donation of bikes from customers in California to people in Africa.
Successful projects have happened in Ghana, Kenya, Sierra Leone, Zimbabwe, Lesotho, Botswana, and Namibia.
If you want to learn more about the situation in African countries, we have an article about the obstacles that West African cyclists are facing.
Mobile Bike Repair Service
It is now easy and fast to take care of your bike with Mike's Bikes Mobile bike repair service.
Schedule appointments and bike tune-ups on the website so that your road bike, mountain bike, or e-bike can be serviced and tuned.
No matter where you are, their certified mobile bike repair mechanics would find their way to you.
It doesn't matter what you need to get your bike up and running again. Whether it is as simple as a wash, a brake install, or a full bike tune-up, the mechanics will do it for you.
FAQ
Are Mike's Bikes legit?
Mike's Bikes is a legit bike store to get quality bicycles at the best prices.
Who is the owner of Mike's Bikes?
Ken Martin is the founder and CEO of Mike's Bikes.
Does Mike's Bikes ship?
Mike's Bikes ship their bikes and bike accessories to different countries worldwide. They use UPS for their international orders, and with their quality customer service, you can easily track your purchase.
Do Mike's Bikes assemble bikes?
Trained bicycle mechanics assemble bikes from Mike's Bikes and well-adjusted to fit you.
How many stores does Mike's bike have?
Mike's Bikes operate 12 successful stores across the U.S
Mike's Bikes Pros
5-year maintenance plan available for all bikes
Local delivery and worldwide shipping for purchases
Large collection of bike models and accessories
Access to mobile bike repair services
Discounts are available on bikes and bike parts
Mike's Bikes Cons
Difficulty when exchanging or returning products
Some challenges when ordering bikes online
Do We Recommend Mike's Bikes?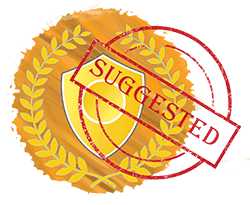 Mike's Bikes are excellent for different cyclists. Whether you intend to go racing with performance bikes or mountain biking with trail mountain bikes, you can find them at Mike's Bikes. With multiple discounts available, you can be sure to get the best prices for women, men, and adult bikes.
These bikes are built to be safe and perform efficiently for you to enjoy your ride.
Their collection of bikes include road bikes, mountain bikes, comfort bikes, and electric bikes. They also stock bike parts like frame parts, handlebars, and brakes.
You can get your pick of quality saddles and pedals to keep you comfortable when cycling here as well. To complete your cycling gear, you can shop for accessories, including GPS, headphones, and water bottles.
With all these bike components available, you can be sure to enjoy your cycling, no matter the terrain, with a bike from Mike's Bikes.