Salsa Cutthroat is a heavy-duty gravel/MTB adventure bike inspired by the Tour Divide. It's the ultimate lightweight carbon bikepacking rig for those who ride long distances and want to do it as fast as possible.
Cutthroat was made to be everything Salsa bikes are and more—lightweight, modern, practical, and as capable as gravel bicycles get.
The new Cutthroat is both stiffer and more compliant than before, so it ensures excellent power transfer and comfort for long days of pedaling.
Equipped with the Class 5 VRS technology, 20+ eyelets, massive 29″ tires, and front suspension compatibility, this is easily one of the best ultra-endurance bikes we've reviewed so far.
In-depth details follow below!
Specifications
The latest iteration of Salsa Cutthroat has been redefined from the bottom up. Now it's slacker, longer, more stable, and a lot more durable.
The bike is available in four different builds (X01 AXS, GRX 810, GRX 600, GX), all of which come with a reinvented high-modulus carbon frame and super-compliant fork.
It rolls on burly 29″ wheels for maximum pedaling efficiency and rollover ability, with clearance for up to 2.4″ tires. Of course, this is a drop-bar bike, which means you get multiple grip positions to avoid pain and numbness on very long rides.
In addition to that, this Salsa also boasts:
Class 5 Vibration Reduction System
Stable endurance geometry
Internal wire routing for a dynamo hub and a dropper post
Abrasion-resistant plates throughout
Patented Road Boost Drivetrain
One of Cutthroat's biggest selling points is its cargo-carrying capacity, which will make all the difference on long adventures such as the Tour Divide. It has more than 20 frame mounts that let you attach multiple water bottles, frame bags, racks, and panniers.
There's not much more you can ask for if your goal is to ride gravel, dirt, singletrack, and asphalt all in the same day and do it again tomorrow.
Refined Cutthroat Geometry
Even the best-equipped bike is of no use on ultra-long rides if the geometry is not dialed to perfection. This is the area where Salsa made some of the most significant changes compared to the previous version of the Cutthroat.
The 2021 model gets a slackened 69° head tube angle that extends the wheelbase to 1090.31mm in size 56cm. That makes the bike more stable and requires less work from you on long days, which means more of your energy can be used for pedaling instead of handling.
Moreover, the 445mm chainstays coupled with the Class 5 VRS technology that allows them to flex will improve pedaling efficiency and take comfort to the next level, without any suspension.
Being an endurance bike, Cutthroat has a shorter reach and taller stack, which means you will be in a relaxed upright riding position.
Finally, this bike comes with a comfortable carbon fork, but the frame design is compatible with a 100mm suspension fork as well. If you think you'll benefit from this upgrade, you can easily equip it.
Road Boost Drivetrain
Salsa listened to the cries of gravel riders asking for wider and wider gear ranges. They outfitted the new Cutthroat with a new drivetrain system called "Road Boost."
Road Boost drivetrains are based on the existing MTB standard but customized for road/gravel-specific chainrings. Salsa created this drivetrain in collaboration with Race Face/Easton, making Cutthroat compatible with 2x chainsets of up to 50/34t and 1x chainrings of up to 40t.
To put that into context, Cutthroat is available in four complete builds:
X01 AXS 1x ($8,399)
GRX 810 2x ($4,699)
GRX 600 1x ($3,599)
GX Eagle ($5,699)
Each build gets flat mount disc brakes, hydraulic or mechanic, depending on the price point. Interestingly, all models also roll on the same tires—Terravail Sparwood 29″ x 2.2″. They're tubeless-ready and ideal for a variety of rough surfaces.
Unfortunately, Cutthroat does not come with a stock dropper post, since the company rightly assumed that ultra-distance riders won't find it necessary. However, if you want to enter gravel races, you can easily equip one.
The only drawback could be the BB92 press-fit bottom bracket that's notorious for creaking. Salsa's engineers say they chose this standard because it allowed them to add more tire clearance, shorten the chainstays, and strengthen the frame. Plus, these BBs have worked reliably for years.
All in all, you get phenomenal bang for the buck and a range of builds suitable for different pockets.
For more similar bikes, check out our overview of Salsa Cycles.
Sizes
Salsa Cutthroat is available in six frame sizes spanning from 52cm to 60cm. The bikes are suitable for riders between 5'1″ and 6'3″+ tall.
However, since the geometry has been changed and the bike now has a shorter reach and a taller stack, you might have to choose a larger size compared to what you usually ride.
Check out the size chart below for a starting point, but make sure to consider the detailed geometry chart on Salsa's website as well.
52 cm: 5'1″ – 5'6″
54 cm: 5'6″ – 5'9″
56 cm: 5'8″ – 6'1″
58 cm: 6'0″ – 6'4″
60 cm: 6'3″ and UP
FAQ
Our Thoughts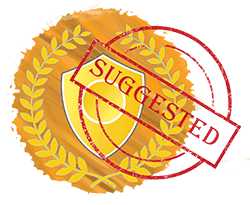 If you plan to ride a route such as the Tour Divide, you want a bike that guarantees durability, reliability, high performance, and well-thought-through features. That's exactly what the new Salsa Cutthroat brings to the table.
This is a capable ultra-endurance mountain bike that begs to be ridden hard for days on end.
It has all-new geometry, a road boost drivetrain, top-tier components, and beefy 29″ x 2.2″ tires. The only potential setback is the BB92 press-fit bottom bracket that sometimes creaks. But in 99% of cases, it doesn't.
So don't hesitate to buy Salsa Cutthroat if you're planning to challenge yourself by riding an ultra-long and ultra-hard route. The last thing you'd want is for your bike to find it a challenge as well.
Salsa Cutthroat
From $2,899
There are no comments yet, add one below.