Yuba Kombi is an affordable compact cargo bicycle available in electric and non-electric versions. It's ideal for carrying kids and passengers, grocery shopping, or running errands around the town.
Yuba's cargo bikes are known to be some of the best around, but they are also notorious for being quite expensive. Yuba Kombi is the company's attempt to target more price-sensitive riders without robbing them of functionality or taking away the wow! factor.
Kombi and Kombi E5 (electric version) are built around sturdy steel frames, roll on compact 24″ wheels, and have a 440 lb. maximum weight capacity. Use them to carry up to two kids or a week's (even two weeks') worth of groceries.
But considering the accessible $1,200 and $3,200 price tags, do these bikes deliver the same quality as the more expensive models?
Let's find out by looking at the nitty-gritty details!
Key Specs
Yuba Kombi and Kombi E5 have the same basic design. However, they differ slightly when it comes to the components.
Take a look at the table below to see some of the key specs and then keep reading below for a more detailed look at each version.
| | |
| --- | --- |
| Kombi | Kombi E5 |
| Steel frame and Chromoly fork | Chromoly steel frame and fork |
| 9-speed Shimano Altus derailleur | Shimano Altus 9-speed derailleur |
| Tektro Aries mechanical disc brakes | Shimano Alivio hydraulic disc brakes |
| 24″ Kenda tires | Maxxis Hookworm Tires 24 x 2.5 puncture-resistant |
| Rear rack with optional sideboards (24×6″) | Shimano Steps E5000 motor & 418 Wh battery |
| Double kickstand | Super stable Double kickstand |
| Battery-powered lights | Hi-Visibility LED lights |
| Front fender + rear wheel skirt | Front fender + rear wheel skirt |
| Deflopilator | Deflopilator |
| 2-year limited warranty | 2-year limited warranty |
Electric and Non-Electric Models
Yuba Kombi and Kombi E5 are built around the same platform, but they differ ins some key areas.
First of all, Kombi has a hi-ten steel frame and Chromoly fork, whereas Kombi E5 has a full Chromoly frame and fork. That makes it a bit lighter, but the Shimano E5000 mid-drive motor and 418 Wh battery negate that weight difference.
Kombi E5 also has better hydraulic brakes and more powerful lights, but that is to be expected considering that it costs $2,000 more. However, both models have the same entry-level Shimano Altus 9-speed rear derailleur, which is great on the non-electric model, but kind of a let-down on the pricy Kombi E5.
If you live in a flat area, the 9-speed drivetrain will do a good job of giving you a range of gears for slow fully-loaded strolling and for 18 mph speeding.
But if you live in a hilly region, we recommend biting the bullet and getting the Kombi E5. Its Shimano Steps E5000 mid-drive motor will assist you up to 20 mph and the 418 Wh battery will provide you with a range of 25-40 miles. That's more than plenty for a long day of riding your kids around or running errands.
The good news is that both models have the same cargo-hauling prowess and similar add-ons and features, despite the large price difference.
Related: Best Cargo Bikes
Cargo Hauling Capabilities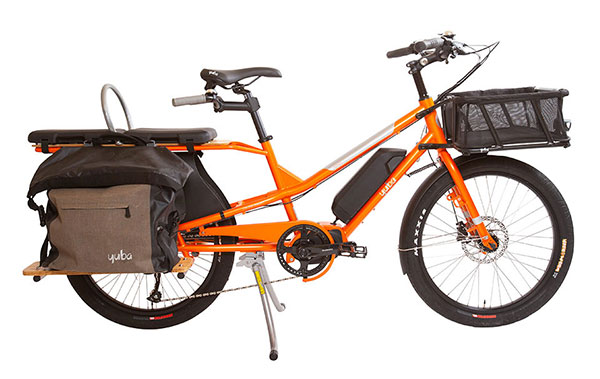 Both Yuba Kombi and Kombi E5 have a weight limit of 440 lbs (200 kg), which means you can load them up quite a bit.
Even though the integrated rear rack is not as long as on some of the full-size models, such as the Mundo, you can still carry a lot of stuff.
There's enough room on the back for two large child seats or a pair of panniers and one child seat. You can further maximize the carrying capacity by adding a front basket and keeping any necessities within arm's reach.
Yuba Kombi bikes roll on 24″ wheels and tires, which serves a practical purpose, in addition to keeping the size of the bike compact.
Namely, these wheels lower the bike closer to the ground, so it's easier to load and unload the rear rack. You don't need to lift your kids as high to put them in the seat—your back will thank you later.
All in all, if you have one or two kids and do regular grocery hauls, Yuba Kombi can easily replace your car most days of the week.
For more cargo bikes, see our full review on Yuba Bikes.
Assembly Options
Cargo bikes appear to be more complicated to assemble than regular bikes, which might intimidate some inexperienced riders. But that's not really true—you can easily assemble them on your own if you have basic bike mechanic skills. Luckily, if you're not up for the challenge, Yuba also offers a "Ready to Ride" assembly option.
There are two assembly options you can choose from when buying a Yuba bike:
Assemble on your own (Free):
In this case, your Yuba bike will come already 85% assembled. For the remaining 15%, you can choose to do it yourself or find a mechanic that will complete the assembly at your own cost. If you have no prior experience with assembling e-bikes, keep in mind that the process can be tricky. It's advisable to find an authorized Shimano STEPS service center to do it for you.
Ready to Ride (Not free):
If you live in an area that has an Authorized Yuba Retailer, Yuba will send your bike there to be fully assembled for you. This service costs an additional $150, but it means that you'll get a fully assembled and tuned bike that's ready to be ridden from the moment you leave the shop.
Build Your Yuba with Add-Ons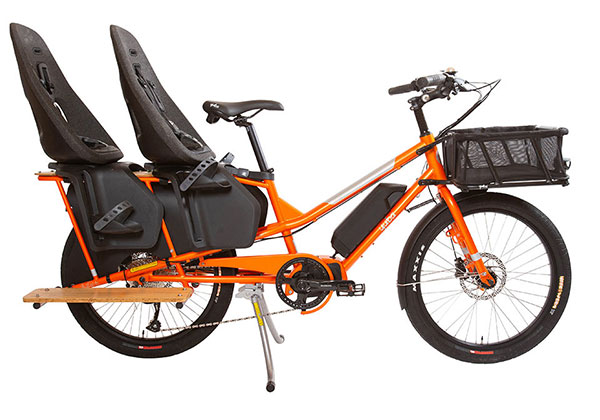 Thanks to a host of add-ons that Yuba offers, every Yuba Kombi bike can be unique. You can specialize it for taking your kids for a ride, carrying groceries, make it weather-proof, or simply improve the comfort.
Some of the accessories you can fit on it include:
Adjustable monkey bars
Bread basket
Hold on bars
Sideboards
Pop-top cover
Mini soft spot
This is just a short selection of what we would equip our Kombi with, but you're free to go wild with your own. All of the accessories are fully compatible with both Kombi and Kombi E5 bikes, so you can fit them by simply tightening a couple of screws.
Though some of these add-ons are quite expensive, they're worth the extra money as they will make your rides a lot more enjoyable.
One Size Fits All
Yuba Kombi bikes are made with one-size-fits-all frames that can be easily adjusted to fit riders of different heights. Therefore, the entire family can ride one bike without the need of replacing any parts or using special tools.
According to the company, Kombi models are suitable for riders between 5'0″ – 6'5" (1.52m – 1.95m) tall, which is a decently large range.
The step-through frame design also makes it easy to get on and off the bike, which is especially nice for women and shorter riders.
Our Thoughts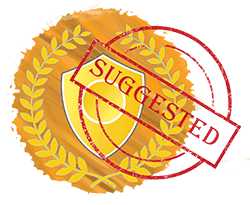 We're very happy that Yuba decided to make the Kombi and Kombi E5 bikes.
They're ideal for parents and riders who were reluctant to splurge on an expensive cargo bicycle without being 100% certain that it will meet their daily transportation needs.
To be frank, Kombi and Kombi E5 lack in some areas, such as the drivetrain, but they make up for it in other sections.
The cargo-hauling capabilities are impressive and the Shimano STEPS E5000 electronics can turn the hardest fully loaded endeavors into relaxed pedal adventures.
So if you want to bypass traffic jams, have more fun with your kids, and take a different approach to commuting and travel, Yuba Kombi is an excellent entry ticket into that world.
Yuba Kombi and Kombi E5
$1,200 – $3,300
Pros
Excellent add-ons available
Impressive weight capacity
Powerful Shimano electronics
Sturdy steel frame and fork
Versatile and practical 24" wheels
Cons
Shimano Altus derailleur on Kombi E5
Hi-Ten steel frame on Kombi
There are no comments yet, add one below.