Yuba Bikes is a California-based cycling brand focused on building affordable, fun, and capable cargo bicycles designed for families and entrepreneurs who need a better way to travel and commute.
Part of Best Bike Brands
According to the National Household Travel Survey, the majority of car trips made by families are either shorter than one mile or between 6–10 miles long. Those are distances that are easily cyclable, especially on an e-bike.
This is what Yuba's mission is—to replace most car trips with bike trips and enable families to live healthier lives, have more fun, save money, and travel more efficiently.
Yuba's pedal and electric-powered cargo bikes should be high up on your shortlist if you've been kicking around the idea of ditching your car for something better.
Keep reading as we answer all questions you might have about this North American brand in our review below.
About Yuba Bicycles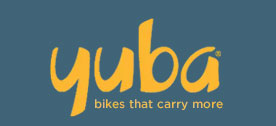 Yuba Bikes was established in 2006 by Benjamin Sarrazin—an adventurer, avid cyclist, family man, and entrepreneur.
After traveling around the world and seeing how people use bikes as an integral part of their lives—to haul cargo or travel from one place to another—he decided to bring that philosophy back to the US with him by creating Yuba Bikes.
Today, Yuba is a successful company that makes non-electric and electric cargo bikes in several categories.
These bikes cater to the needs of families and businesses, especially parents, children, and small entrepreneurs.
In addition to building different types and sizes of cargo bikes, Yuba also makes various add-ons that complement its bicycles. You can use them to personalize your bike and make it more suitable for your specific needs.
The company makes high-quality products built to last and to be utilized every day for weekday hauling or weekend adventuring.
Yuba Models Overview
Yuba makes cargo bikes in three main categories. These are organized by style, but the categories also reflect the size and carrying capacity of different bicycles.
The categories are:
Compact Cargo
Fullsize Cargo
Front Cargo
Compact cargo bikes are smaller than other types, but they can still carry a lot of weight on their rear rack.
Fullsize cargo bikes are similar to compact cargo models in terms of design, but the rear rack is much bigger so you can haul more weight.
Finally, front cargo bikes have a front platform or basket which allows you to have a better overview of the stuff you're transporting or chat with your kids while riding. This type is very popular in some European countries, such as Denmark and the Netherlands, but it's becoming increasingly popular in the USA as well.
In addition to these categories, Yuba also makes an electric version of some of its bikes, such as Electric Supermarché and Mundo Electric.
Compact Cargo
Compact cargo bikes are the smallest Yuba makes. However, that does not mean that they are any less capable compared to the other types. They just have more limited cargo-hauling abilities.
At the moment, Yuba offers three models in this category:
We have a review on the Kombi models, check it out
This is a selection of two electric cargo bikes (Kombi E5 and Boda Boda) and one traditional cargo bike. They're characterized by large integrated rear racks that can fit a large set of panniers or two child seats.
The bikes are built around steel or aluminum frames and can haul between 400 and 440 lbs depending on the model. That's enough weight capacity to take an adult passenger for a ride as well.
What we like about these models is that they have disc brakes and wide multi-surface tires, so you can ride them on paved and unpaved roads. You can go to your favorite picnic spot over some light trails or run errands around the city.
The prices run from $1,200 to $3,300, which is pretty affordable considering all the possibilities these bicycles offer.
All three bikes also have front and rear fenders, battery-powered lights, and a deflopilator that will prevent the bike from tipping over when stopped.
All in all, you get great value for your money and solutions to many of your daily problems.
Related: Best Cargo Bikes
Fullsize Cargo
Yuba's full-size cargo bikes are ideal for people who need maximum hauling capabilities. They have a much bigger cargo area compared to the compact models, so they're able to carry between 440 lbs and 550 lbs of weight. The prices range between $2,500 and $5,300.
There are four models to choose from at the moment:
Spicy Curry
Spicy Curry All Terrain
Mundo Electric
Mundo Lux
As you can see from the list above, you can choose between electric and regular models. The electric models come with powerful Shimano and Bosch electronics that will support you up to 20 mph. The batteries can handle up to 60 miles of riding, depending on how much assistance you need.
If you love adventure and exploring off the beaten path, you'll love the Spicy Curry All-Terrain model. It has a 26×2.25″ front tire and 20×2.3″ rear tire that provides all the grip you need for light trails and fire roads. You also get front suspension and powerful disc brakes. Of course, you get Bosch electric assistance as well.
Though you can always personalize them later on, these bikes already come with lots of stock accessories. You will get fenders, lights, a kickstand, and a wheel skirt. We recommend investing in some baskets and passenger kits as well to maximize the fun factor.
Front Cargo
Front-loading cargo models are definitely the most attractive and unique bikes Yuba makes. This type is incredibly popular in the Netherlands where parents use them to take their kids to school and haul groceries; whereas businesses use them as delivery vehicles.
There are two models that you can choose from at this moment:
Supermarché
Electric Supermarché
These are sturdy aluminum bikes with easy-access step-over frames and 20″ wheels that guarantee lots of standover clearance.
The pedal-powered model can carry up to 400 lbs of weight, whereas its electric counterpart can haul up to 440 lbs. The extra low front cargo rack is very spacious so you can easily fit two preschoolers, their backpacks, your personal stuff, and even some groceries. You can fit another child on the rear rack as well!
The electric model is powered by a Bosch Performance CX 250W motor and features a 500Wh battery and the advanced Intuvia display. The non-electric model has a 24-gear drivetrain so you can still ride with ease even when fully loaded.
Yuba front-loaders are perfect if you like their unique design and want to chat with your kids while riding or have a better overview of the cargo you're carrying.
Add-Ons
Yuba cargo bikes are special because you can customize them by adding numerous accessories that will suit your needs the most. The company offers such a large number of add-ons that you can make any Yuba bike unique.
When choosing which add-on to get, you don't need to worry about compatibility. All parts are filtered by the model of the bike they can be fitted on.
Some cool accessories that we would certainly get include cargo bags, monkey bars, bamboo footrests, a bamboo box, a bread basket, or the pop-top cover.
These are all additions that will make your Yuba bike a lot more practical and improve the comfort of the passengers. You can also add child seats on the rear rack, and depending on the model, you can fit up to three.
We recommend viewing your cargo bike as a blank sheet of paper and making it truly your own by adding all the accessories that you need the most.
Sizing
All Yuba bikes come with one-size-fits-all frames that can be adjusted by raising or lowering the handlebar and the saddle.
Most models have step-through frames with lots of standover clearance, but there are some step-over models available as well. These would be more suitable for taller riders.
Check out the table below for sizing details on each model:
Kombi E5: 5'0″ – 6'5″ (1.52m – 1.95m)
Boda Boda (Step-Through): 4'9″ to 5'10" (1.45 to 1.85m)
Boda Boda (Step-Over): 5'5″ to 6'5″ (1.65 to 2m)
Kombi: 5'0″ – 6'5″ (1.52m – 1.95m)
Spicy Curry: 4'7″ to 6'4″ (1.45m to 1.98m)
Spicy Curry All Terrain: 4'7″ to 6'4″ (1.45m to 1.98m)
Mundo Electric: 5'3″ to 6'6″ (1.6 to 2m)
Mundo Lux: 5'0″ to 6'5″ (1.5 to 2m)
Electric Supermarche: 4'7″ to 6'4″ (1.45 to 1.95m)
Supermarche: 4'9″ to 6'5″
FAQ
Yuba bikes are designed in Northern California but the frames are made in China. The frames are then shipped to the US to be assembled and customized for final customers. This way, the company saves money on manufacturing costs but still has full control of the complete product.
Yuba makes high-quality bicycles with top-tier electrical motors and durable batteries. These bikes are made with strong and reliable materials, so they can definitely endure a lot of daily abuse. Plus, they are designed with attention to detail which makes them a good choice for families and businesses.
Yuba bikes are completely safe for hauling heavy cargo and for regular use. According to the company, their bicycles meet and exceed the highest global safety standards and come with extra safety features such as lights and bells fitted on all models.
Final Verdict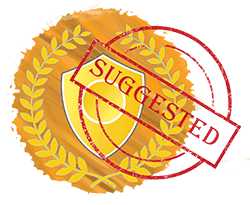 There's no doubt that Yuba makes some of the best cargo bicycles on the market. It's doing an important job of popularizing bike riding at the expense of driving cars. With a little bit of help from the public, the US cities might soon look more like Amsterdam or Copenhagen.
These are well-made and capable cargo bikes that are definitely not just for show. Most models can carry around 440 lbs while some can haul up to 550 lbs which is really impressive. Plus, they boast high-quality components from renowned brands, so each model gives you good value for the money.
We recommend Yuba bikes without any second thoughts. If you want cargo bicycles with electric assistance that you can customize any way you want, Yuba is the way to go.
See the Collection on Mike's Bikes