Tern GSD (Get Stuff Done) is a lineup of the best equipped electric folding cargo bikes money can buy. It takes the meaning of practicality to the next level.
Tern is dedicated to making foldable cargo bikes with or without electric assistance. GSD is a series of flagship models that have all the bells and whistles you can wish for if you want maximum usability and comfort.
Tern has recently completely redesigned its GSD models. They can now carry even more weight (up to 440 lb) and have 70mm suspension forks. Every model also has a Bosch Cargo Line Motor with an impressive 85 Nm of torque. The list also includes a dual-battery system that takes the range up to 155 miles.
But that's just the beginning of a long list of features that will make you want to leave your car in the garage the next time you need to run errands around the city.
Four Unique Builds — Key Features
Tern offers the GSD in four different builds with wildly different prices. The most affordable model, GSD S10, costs around $5,100; but if you want all the fancy features, you'll have to pay around $9,000 to get the GSD R14.
What all four Tern GSD models have in common is 20″ tires, hydraulic disc brakes, suspension forks, integrated rear racks, front and rear lights with brake lights, chain and wheel guards, a lockstand and Abus lock, and Bosch electronics.
Where these bikes differ is in the drivetrain (traditional or internal with belt drive), suspension seat post, and the number of batteries you get. All bikes are compatible with carrying two batteries, but only the GSD R14 model comes with both of them.
Getting all the flashy stuff is tempting, but the cheapest model doesn't really differ all that much from the most expensive one. If you are trying to spend the least amount of money, you'll still get incredible value with the budget-friendly GSD S10.
Bosch Electronics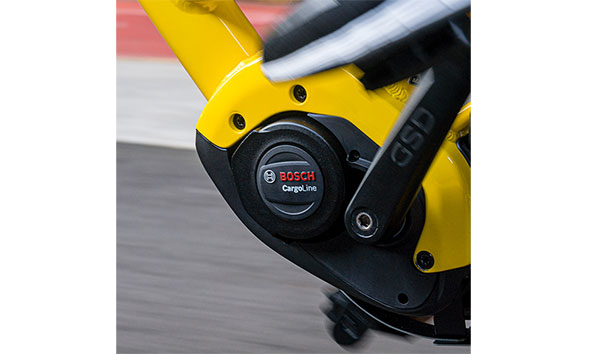 All four GSD models get a Bosch Cargo Line mid-drive motor with 85 Nm of torque and up to 400% of pedal assist. These motors have torque sensors, so they'll provide assistance based on how hard you're working.
The system gives you extra support at low cadences, which will help you start riding when fully loaded or stopped on a hill. This is very important considering GSD bikes are Class 1 and Class 3 e-bikes without a throttle.
More expensive models have a sophisticated Bosch Intuvia display, whereas cheaper models get the Purion. Both will show you the most important info, such as speed, battery life, assistance level, and so on.
GSD models come with Tern's dual-battery system that lets you extend the battery capacity to up to 1,000 Wh. That would bump up the range to up to 155 miles in the Eco setting or 60+ miles in Turbo mode.
All in all, Tern has thought about every little detail to give you the best possible commuting and cargo hauling experience.
Related: Best Cargo Bikes
FlatFold Aluminum Frame
Tern GSD is made around a super sturdy aluminum frame with a custom-built 70mm suspension fork that has lockout and preload adjustability.
The frame features Tern's FlatFold design that lets you collapse the handlebar and the telescoping seatpost and make the bike easier to store or transport.
Additionally, the massive rear rack has a flat platform that enables vertical parking. This will help you save even more room at home.
The new GSD frame has been reinforced, so the bikes can now haul up to 440 lb. of weight. That's more than enough for two adult riders or an adult rider and two kids.
The frame also comes equipped with a dual lockstand with remote control, fenders, Abus lock, wheel skirt, and a chain guard.
The construction is solid and you get all the features you need to ease your transition from driving your car less and riding more.
Drivetrain: Internal and Traditional Gearing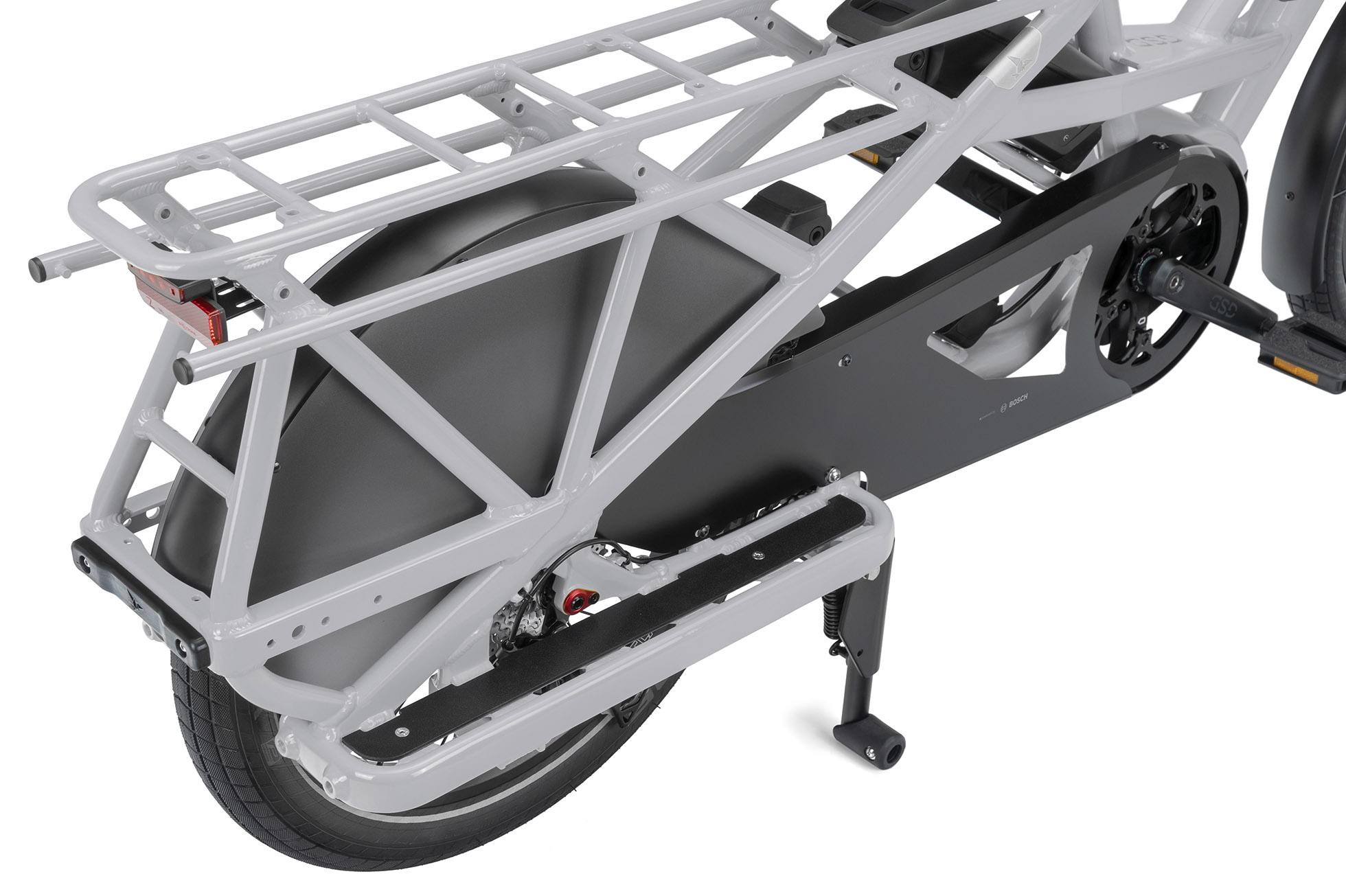 The drivetrain is the area where these four Tern GSD models differ the most. Buyers can choose between internal gear hubs with carbon belt drives and traditional gearing with derailleurs and chains.
This is the setup you will get with each build:
GSD R14: Rohloff E14, 526% range, Boost
GSD S00 LX: Enviolo SP, 380% continuously variable range, Boost
GSD S10: Shimano Deore, 1 x 10 spd
GSD S10 LX: Shimano Deore, 1 x 10 spd
The two most expensive models get internal gearing connected to belts, whereas the other two models have traditional drivetrains.
If you want the best possible experience and the easiest maintenance, definitely get the Rohloff or Enviolo setups. You can change gears while stopped and the gear range is high enough to get you up any hill with the help of the Bosch motor.
If you want to save some money, we recommend the Deore groupset. It will get the job done and save you up to $4,000, which is not negligible.
Every build also gets Magura MT5, 4-piston hydraulic disc brakes, which are super strong. Pressing the levers engages the rear brake lights which will notify everyone behind you that you are stopping.
Handy Accessories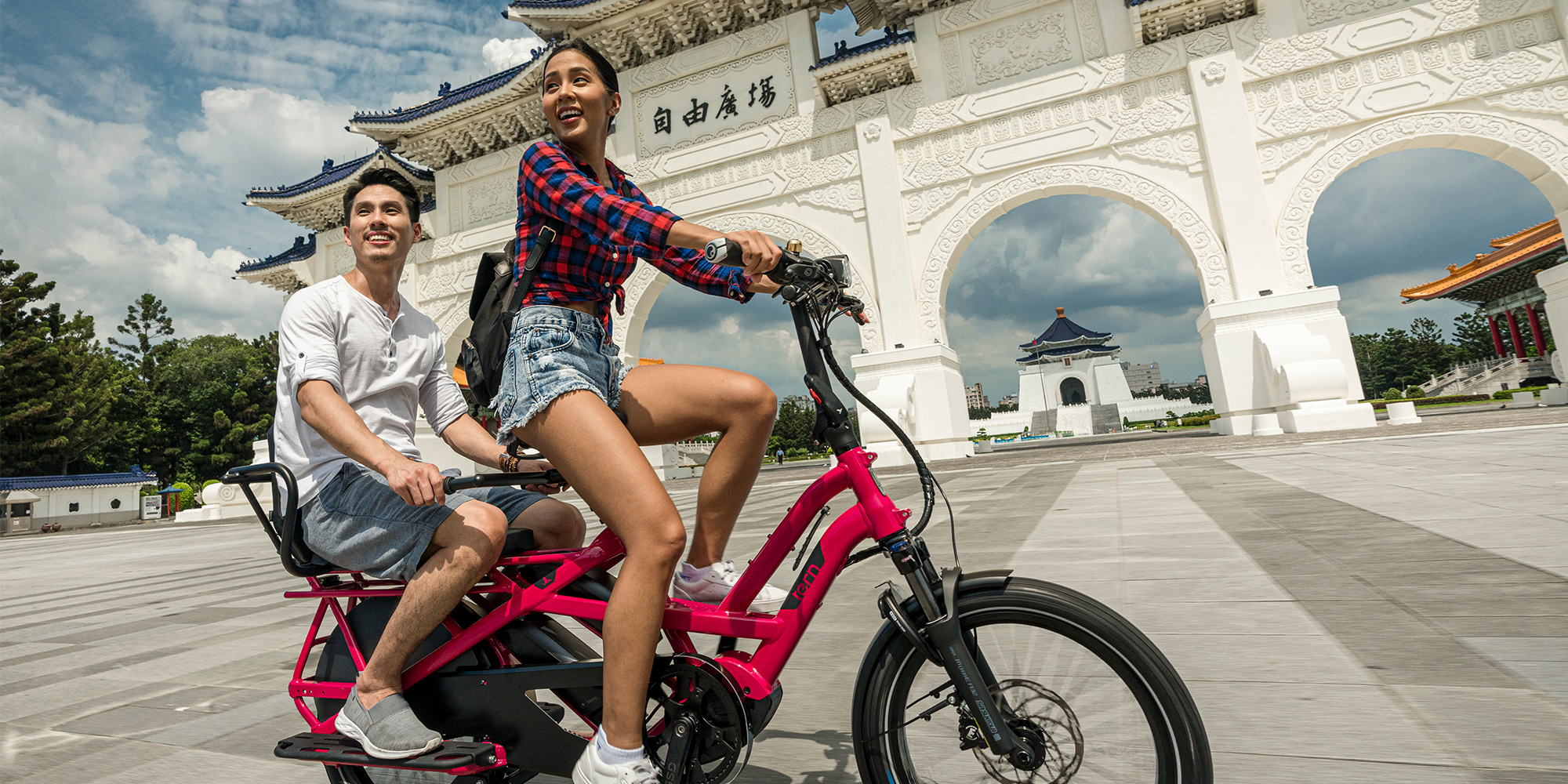 One of the things we appreciate the most about the GSD bikes is how customizable they are. Tern makes a plethora of accessories that will make your GSD more practical and a lot more comfortable. Few bikes have more accessories available compared to GSD.
For example, you can fit different sizes of panniers that can easily haul your weekly groceries. You can also fit two child seats or a Captain's Chair designed to transport adult passengers.
The new Clubhouse+ passenger enclosure is another excellent addition that will make it easier to take your kids around. The same goes for the Storm Shield enclosure that will protect the passengers from the elements.
These are just some of the add-ons you can choose, so definitely check the complete list on Tern's website.
For more Tern Bikes, see our full review on the brand
One Size Fits Most
Tern GSD has a one-size-fits-most frame that's suitable for riders 4'11" – 6'5" (150 – 195 cm). That's a pretty big range that suits most riders out there, with the exception of some extremely short or tall people.
This is possible thanks to the adjustable handlebar height and the telescoping seat post. You can raise or lower both in a matter of seconds without using any tools.
Plus, even though GSD is a cargo bicycle, its wheelbase is not longer than on a normal bicycle thanks to smaller 20″ wheels. This also makes the standover height very low, so short people can ride it without risking any injuries.
Our Thoughts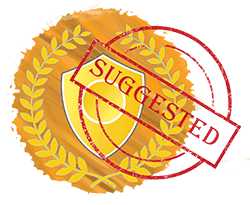 When Tern GSD came out back in 2017, it was already one of the best electric foldable cargo bikes on the market. Now that Tern has redesigned it, it is even better.
Tern has thought about everything when revamping the GSD.
The bike can now carry more weight, has better gearing, and more power. It also has some other nifty features such as brake lights, double batteries, front suspension, and so on.
If you're considering the idea of replacing your car with a cargo bike to improve your life, you should definitely shortlist one of the GSD Models.
There are no comments yet, add one below.