Are you struggling to decide whether to ride paved or gravel roads? Why not hop onto a Co-op Cycles ADV 2.1 and do both? The adventure starts when you leave the pavement behind!
Co-op Cycles ADV 2.1 is an entry-level all-road bicycle that does not shy away from any type of challenge. The gravel craze is sweeping the world by storm and this is REI's answer to this trend.
ADV 2.1 comes at a low price but offers excellent value for the money. It features Shimano components, efficient 700C wheels, disc brakes, and comfortable geometry.
Is it the right bike for you? If you ride a road bike but fantasize about gravel roads or spend your time off-road but dream about long scenic roads—ADV 2.1 is the perfect choice!
Co-op Cycles ADV 2.1 Key Specs
ADV 2.1 is intended for gravel beginners, commuters, and casual all-around riders, so it has entry-level components.
However, considering the $1,249 price, these components bring excellent value to the table. Take a look at the specs and then keep reading to find out even more.
Best Use: Road and Gravel
Frame: Double-butted 6061 aluminum
Fork: Carbon with 1-1/8 to 1-1/2 tapered steerer tube
Crankset: Shimano FC-RS200, 50-34t
Bottom Bracket: Shimano UN26
Shifters: Shimano Claris
Front Derailleur: Shimano Claris
Rear Derailleur: Shimano Claris
Cassette: Shimano Claris 8-speed
Number of Gears: 16
Brakes: Promax DSK-718R cable-actuated dual-piston
Rims: WTB ST i19 TCS 2.0 (tubeless ready)
Tires: Kenda Flintridge 700c x 35mm with reflective patch
Weight: 23.5 lbs
Gender: Unisex
Light and Durable Aluminum Frame
Aluminum has been the go-to material when building entry-level and mid-range bikes for decades. The reason is simple, it's an affordable material with excellent properties—light, yet strong. Therefore it's perfect for making bikes.
ADV 2.1 is made with a 6061 alloy frame that's strong and stiff in the right places and comfortable and compliant everywhere else. Therefore, you'll experience great power transfer when pedaling and enjoy a smooth ride at the same time.
Co-op Cycles thought about the tiny details, so this frame can fit two water bottles, front and rear fenders, and a rear rack. You can easily use it for daily commutes or for long rides, such as centuries. You also get internal cable routing which makes the bike look better, keeps the cables clean, and helps them run smoothly.
The frame is complemented by a full carbon fork with a tapered steerer. It brings the weight down and improves stiffness and comfort—in other words, it's a win-win.
Last but not least, this is a unisex bike with a geometry that fits both genders equally well. It will put your body in a relaxed position that you can maintain for hours without feeling pain and discomfort.
Plus, it comes in an awesome pirate black finish that anyone can fall in love with!
Entry-Level Shimano Drivetrain
The more gears you have, the easier it will be for you to pedal. However, a large number of gears also comes with a high weight penalty.
ADV 2.1 strikes a nice balance by having 16 gears on a 2×8 drivetrain, with a compact 50/34T crankset. This is an excellent range for casual riders and beginner fitness riders—you'll easily find the right gear for climbing and going fast on flat roads.
The front and rear derailleurs are Shimano Claris, including the shifters. This is an entry-level groupset, but the parts are well-made. They don't offer the precision and crispness you'll get from a groupset higher up Shimano's hierarchy, but they'll get the job done and work nicely for thousands of miles.
Mechanical Disc Brakes
Going fast and climbing hills is fun, but descending and slowing down is important as well. Because of that, Co-op Cycles equipped ADV 2.1 with a set of cable-actuated disc brakes.
These are Promax dual-piston brakes which means you'll get an equal distribution of braking power on both sides of the rotor. As a result, your brake pads will wear off at the same rate and there's a smaller chance you'll experience brake rubbing.
It's worth noting that these brakes are not ideal. They require a bit more finger strength for hard braking, but what matters is that they will stop you on a dime when you need them to. They're not as subtle and precise as hydraulic discs, but they are light years ahead of standard V-brakes.
Therefore, don't be afraid to pick up some speed (safely!) and enjoy the descent—you've deserved it.
Double-Wall Rims and Multi-Surface Tires
One of the most important features that make gravel bikes different from road bikes is the tires. Co-op Cycles ADV 2.1 boasts a pair of all-road-ready Kenda Flintridge 700Cx35mm tires with low-profile knobs that feel fast on smooth roads and grippy when you run out of pavement.
Moreover, these are tubeless-ready tires wrapped around tubeless-ready WTB ST i19 TCS 2.0 double-wall rims, so you can save some weight if you set them up that way. Riding tubeless also means riding flat-free, which is very important if you ride off-road.
They also have a reflective patch on the sidewalls, so you'll be more visible to motorists when riding in low visibility. All in all, these Kenda tires are a great bang for the buck and one of the highlights of this build.
Sizing
Buying a bike in the right frame size is incredibly important. It ensures you're able to use the full potential of the bike and your body without risking discomfort, pain, or injury.
Getting ADV 2.1 in the right frame size is pretty straightforward. All you need to do is take a look at the size chart below and find your height.
X-Small: 5'0″ – 5'3″
Small: 5'3″ – 5'6″
Medium: 5'6″ – 5'9″
Large: 5'9″ – 6'0″
X-Large: 6'0″ – 6'3″
Other models
In addition to ADV 2.1, Co-op Cycles and REI make a few other ADV models that comprise the rich and exciting ADV series.
Most bikes in this lineup are similar to ADV 2.1 in terms of geometry and the intended use, but they differ in terms of component specs and pricing.
If you're not sure whether or not ADV 2.1 is the right choice for you, check out the models below and you might find something that you like even more.
ADV 1.1 — This is a touring bicycle with 700C wheels. It comes equipped with front and rear racks and 30 gears, so it's ready for long adventures and big climbs.
ADV 2.2 — This model is very similar to ADV 2.1, but it has a gravel-specific 2X Shimano GRX groupset and more gears.
ADV 2.3 — A more serious gravel bike with even better 1X components and a dropper post for improved descending capabilities.
ADV 3.1 — 650B bicycle intended for bikepacking trips. It has wider wheels than other models, a durable steel frame, and a plethora of eyelets.
ADV 3.2 — Another model intended for bikepacking and bicycle touring. It has an aluminum frame, 650Bx50mm tires, and hydraulic disc brakes.
ADV 4.2 — A bikepacking rig with 27.5+ wheels and tires, built for traveling on challenging terrain. It has an aluminum frame, H-Bars, and front and rear racks.
Read our complete ADV Series Review if you want to learn even more about these bikes.
Final Thoughts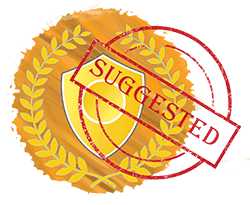 To put things simply, Co-op Cycles ADV 2.1 is everything a beginner road/gravel rider can ask for. This is a fun, good-looking, and reliable drop-bar bike that does not cost an arm and a leg.
It's equipped with plenty of gears, disc brakes, excellent multi-surface tires, and tubeless-ready rims. Plus, it's suitable for men and women and features a relaxed geometry that's ideal for entry-level riders.
Is ADV 2.1 perfect? It certainly isn't. It has some low-tier components that might require more frequent adjustments, but that's expected at this price point. It's actually a great learning opportunity to get to know the bike and its workings better.
If you're buying your first drop-bar bicycle or you want to see what the gravel craze is all about without committing to a very expensive bike, Co-op Cycles ADV 2.1 is a match made in heaven.
There are no comments yet, add one below.