Stromer designs tech-driven Class 3 e-bikes that epitomize Swiss engineering and shape the future of urban mobility.
Part of Best Bike Brands
Lately, there hasn't been a lack of rudimental, budget electric bicycles on the market. Everyone is excited about that! But what if you want something a bit more refined?
Stromer takes the concept of modern e-bikes and kicks it up a notch with its feature-packed Swiss-made Class 3 two-wheelers.
Stromer produces by far some of the best thought-through and most technologically advanced e-bikes we've ever encountered.
Let's take a closer look!
Overview of the Company

Stromer is a Swiss-based e-bike manufacturer founded by Thomas "Thömu" Binggeli in 2009.
He wanted to create fast e-bikes different from anything else available on the market. The first tangible result of that desire was Stromer V1—Class 3 speed pedelec with a rear hub motor and an integrated battery.
Stromer then partnered with BMC in 2011 and became independent again in 2017. Only to be acquired by Naxicap Partners, a leading European private equity firm, in 2021.
What sets Stromer bikes from the competition is not just speed, it's also range, design, integration, and connectivity. Some of the main characteristics Stromer e-bikes boast include:
Powerful rear hub motors
Four battery options (up to 983 Wh and 110 miles range)
Touch display fully integrated into the top tube
OMNI Connect: Theft protection, Smartlock, Individual motor settings, Ride Statistics
Daytime lights
Regenerative braking
Custom-made Pirelli tires
Up to 1600 lumens headlight
Brake light
One of Stromer's main taglines is "Drive the Difference." We believe that's a good description of what this Swiss brand strives to achieve.
But keep in mind that that comes at a high cost—from $4,000 to $14,000, to be precise. But that's one of the rare downsides of these e-bike tech wonders.
If you're willing to pay top dollar for top riding experience and all the bragging rights, few other brands match what Stromer offers.
Lineup/Top Models
---
Ever since its beginnings, Stromer was driven by quality rather than quantity.
For that reason, the brand offers just four individual models, a few of which offer several additional builds:
ST1, ST1 SE
ST2, ST2 SE
ST3, ST3 LTD, ST3 Pinion LE
ST5
ST1 is the most affordable model, starting at around $4,000. ST5 is the priciest, starting at around $10,600.
Each bike can be customized at check out, allowing you to choose one of the four available batteries, add a suspension fork and suspension seatpost, choose the colorway, frame type, drivetrain, and so on.
Learn more about each model below!
ST1
ST1 is Stromer's most "affordable" e-bike on offer if that can be said for its $4,000+ price tag. Despite that "low" price, the ST1 doesn't lack any important features.
This is a Class 3 e-bike with a 670W rear hub motor and a 55-mile range. Optionally, you can upgrade to a 983 Wh battery for a range of up to 110 miles.
Its mechanics include a 9-speed MicroShift rear derailleur and Tektro hydraulic disc brakes. Not as fancy as a Pinion gearbox or internal gear hub on pricier models—but it gets the job done.
The good news is that ST1 delivers most high-tech features that Stromer is known for. You get a bright headlight and rear light that doubles as a brake light, as well as a daytime light.
Stromer's integrated display is there as well, equipped with basic BT connectivity. Optionally, you can upgrade it to SIM card connectivity as well to activate GPS localization and the triple anti-theft protection.
Stromer ST1 will assist you up to 28 mph with three assist levels, which you can adjust using your smartphone or the integrated display. The bike is also nicely outfitted for commuting, with fenders, a kickstand, and a rear rack. To improve comfort, you can add a suspension fork and suspension seat post as well.
All in all, the ST1 might lack some fancy options, but it's doesn't fail to deliver Stromer's recognizable comfort, performance, and fun features.
Related: Buying From Mike's Bikes (+ a list of brands they carry)
ST2
Stromer ST2 is an efficient, powerful, and customizable electric bicycle, perfect for commuting or everyday leisure riding.
This is the first e-bike developed by Stromer that has a Gates carbon belt instead of a chain. It's combined with an internal 5-speed gearbox that rounds out the maintenance-free design.
Related: Review of Vvolt Sirius
In addition to that, the ST2 features Tektro hydraulic brakes, high-volume 27.5″ tires, and bright front and rear lights.
This Stromer electric bike will power you up to a 28 mph speed with a zippy 750W rear hub motor and a 618Wh battery for a range of up to 75 miles. That's more than enough for everyday use.
Of course, as is the case with all the other Stromer bikes, the ST2 can be customized as well. Choose a bigger battery, brighter headlight, suspension fork and seat post, and a comfort or sport frame. Fenders and a rear rack come as standard.
This e-bike also boasts full OMNI connectivity that includes automatic locking and unlocking via BT, GPS localization, motor adjustment, ride statistics, and more. You can keep track of it all on the integrated display or on your smartphone.
See More: Best Electric Commuters
So get Stromer ST2 if you want a maintenance-free e-bike with premium connectivity, a modern design, and powerful electronics.
ST3
The ST3 is a premium model with an even more powerful motor, higher range, more connectivity options, and refined looks.
As of lately, this mouthwatering speed-pedelec is available in two additional builds with a few extras compared to the basic model:
ST3 Special Edition: 110-mile range, suspension seatpost, Antwerp double bag
ST3 Pinion LE: 110-mile range, Pinion gearbox, Gates carbon belt, optional ABS
The basic ST3 model is no less impressive, even though it lacks a few top-tier features.
It's powered by an 820W motor and an 814Wh battery. Therefore, you can expect a range of 90+ miles per charge, which is enough for a week's worth of riding for the majority of people.
In addition to that, you get an 11-speed drivetrain, 4-piston TRP hydraulic disc brakes, and custom-designed Pirelli 27.5″ tires.
ST3 also boasts full OMNI BT and SIM connectivity. That includes triple-theft protection, smart lock feature, GPS localization, ride statistics, keyless battery removal, and so on.
Even with the basic model, you get front and rear fenders, a rear rack, a kickstand, and bright front and rear lights (up to 900 lumens). Therefore, the bike is fully equipped for daily commutes.
Related: How to Choose an Electric Bike
If you want more power for climbing and all the tech gizmos, Stromer ST3 is a good yet pricey option.
ST5
Stromer ST5 is the Swiss company's flagship model and easily one of the most advanced and the priciest commuter e-bikes out there.
Many of the features that other models offer as upgrades are available for the original price with this the ST5.
Some of the most impressive characteristics that make ST5 a true car replacement include ABS, XTR Di2 wireless shifting, four-piston brakes, and custom Pirelli tires.
You can also retrofit a front suspension fork and a suspension seatpost at check out to take comfort to the next level.
The ST5 also gets the most powerful motor and battery you can get from Stromer. An 850W rear hub motor has 48 Nm of torque and a 983 Wh battery promises a range of up to 110 miles.
This Stromer electric bike also provides the best visibility of the four thanks to a Supernova 1600 lumens headlight and a bright Supernova taillight that doubles as a brake light. Of course, Stromer's popular daytime light integrated into the top tube is present as well.
When it comes to connectivity and control, you can do everything using the integrated top tube display or connecting your smartphone via BT. ST5's OMNI connectivity also includes GPS localization, theft protection, and a smart lock feature via a SIM card.
If you want all the e-bike features money can buy today and you're willing to pay $10,000–$14,000 for it, there's no doubt the ST5 will make you very happy.
Interested in a bit more affordable bikes? Take a look at our list of the best electric bikes.
FAQ
Final Thoughts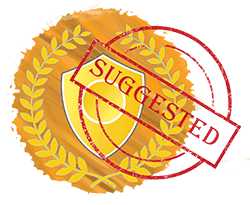 The main thing most people will ask regarding Stromer bikes is, "Are they worth the price?"
There's no doubt that these e-bikes are impressive. Few brands go all-in with high-tech features, top-tier components, and outstanding extras the way Stromer does.
Therefore, the top-end price tags are justified for the most part.
Some of the drawbacks that should be addressed include the rear hub motors that displace the center of gravity compared to mid-drive motors, even though they have a few advantages. Due to all the extras and accessories, Stromer bikes are heavy as well—around 70 lbs.
That said, if you love the functionality of OMNI connectivity (as you should) and want premium looks, reliable components, and modern gizmos, we say Stromer bicycles will meet and exceed all your expectations.