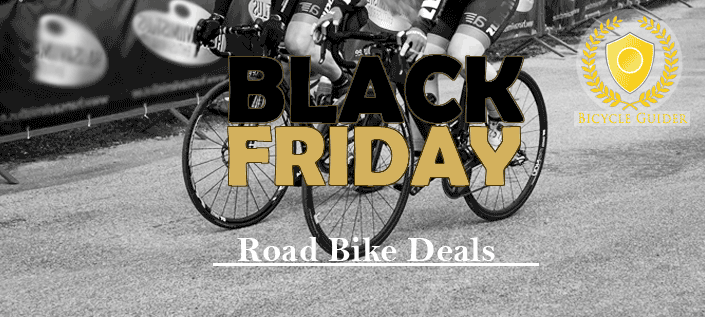 The Black Friday weekend is the time all road cyclists are waiting for! It's the time when you can get the best Black Friday road bike deals in 2021
As an avid road cyclist, I love Black Friday. This shopping holiday is one of the reasons why I am able to have this hobby. Let's face it, cycling can be an expensive sport. This is especially true if you make your road biking-related purchases at the wrong time of the year.
That's why I make sure to shop for cycling items only during the times when the discounts are highest, such as on Black Friday. This is one of the ways I, my family, and my friends have saved thousands of dollars so far by thinking in advance and planning our purchases.
Where To Look?
Ready To Start Scrolling?
Garmin Edge 520 Plus – $219 (Was $280)
If you still don't have a GPS bike computer, now might be the right time to get one. Garmin Edge 520 Plus is one of the best in class, even though it's not the newest model. It has a brightly colored screen, detailed maps and navigation, Bluetooth and ANT+ connectivity, Strava Live Segments, and a lot more. A series of responsive buttons let you control it without having to deal with a touchscreen when your hands and the screen are wet.
Cervelo 

R3 Disc Ultegra Di2 – $5,850 (Was $6,500)

Cervelo R3 is a top-tier racing road bike that has been proven time and again in Grand Tours and the classics. Its carbon frame prioritizes stiffness and low weight, which makes it extremely fast and responsive on steep climbs. It comes with powerful hydraulic disc brakes to improve your descents and the high-end Ultegra Di2 groupset. What more can a road cycling lover ask for!

Grab the deal on Backcountry.com
Fizik Arione K:ium Rails Road Saddle – $93.60 (Was $130)
Few new road cyclists understand the importance of having a quality saddle until they try one. If you spend hours in the saddle or you're doing hard efforts, good support for your body is incredibly important. Fizik Arione is light, comfortable, and designed to fit the anatomy of your body. Save almost $40 on it during the Black Friday season.
PEARL IZUMI Attack Bib Capri Women's
 – $86.25 (Was $115)
There's no need to stop riding when the days become shorter and there's less and less sunshine seeping through the clouds. All you need are some longer and warmer bibs and some determination to keep enjoying cycling. These Pearl Izumi women's bibs can help you with the first part and you'll need to figure out the second part on your own. Get them with a hefty Black Friday discount and get out on the road.
Purchase on CompetitiveCyclist
Continental Grand Prix 5000 – Save up to 40%!
Continental Grand Prix 5000 are considered by many to be the best high-performance road bike tires ever made. They offer excellent puncture-protection and unprecedented grip thanks to the Black Chili compound created in Germany. The deal includes clincher and tubeless variations, as well as all the most popular tire sizes.
Cervelo 

P3 Ultegra R8000 –

$2,699

(Was

$4,200)

Cervelo P3 Ultegra R8000 is a race-worthy triathlon/time trial bike built around a fast, light, and aerodynamic carbon frame. It's equipped with the Ultegra R8000 groupset, aero bars, DT Swiss wheels, and a TT-specific saddle. Save $1,500 on this deal.

Get from Backcountry.com and Save
Kryptonite New York LS Heavy-Duty Lock – $82 (Was $102.95)
The Kryptonite New York LS is a heavy-duty U-lock made from the strongest materials available. Its 16mm hardened maximum performance steel shackle resists bolt cutters and leverage attacks and a host of other safety features will deter any thief from even trying to break it. Invest in a quality bike lock and prevent having headaches later on.
Gravel riding is becoming more and more popular around the world and the list of must-ride gravel routes is getting longer and longer. Orbea Terra GRX 1x is the perfect bike to start exploring gravel roads away from traffic. It comes with a 1×11 Shimano GRX drivetrain, hydraulic disc brakes, and massive 650b x 45c Kenda tires. Just hop on and begin the adventure.
Shimano Ultegra R8000 SPD-SL Carbon Road Pedals – $148 (Was $200)
Shimano Ultegra R8000 are one of the best SPD-SL pedals for road biking available on the market right now. This Black Friday, you can save more than $50 on this deal, as well as save valuable grams on your bike. The pair weighs just 248g and offers stability, durability, and efficient power transfer from your legs to the bike.
Take a look at the collection of heavily discounted Tommaso Bikes on GiantNerd. They offer entry-level and mid-range Italian road bikes for beginners and enthusiasts.
Check out the models on GiantNerd
Giro Trans BOA Men's Road Cycling Shoes – From $79.98
If you want stiff, lightweight, and affordable road cycling shoes, Giro Trans Boa might be the right choice. The Easton EC70 carbon composite outsole provides excellent power transfer and the breathable microfiber and mesh upper provide good ventilation and support. The BOA dial system allows you to make micro closure adjustments, even while you're riding.
Pinarello Prince is a high-end road bike intended for hardcore roadies or full-fledged road racers who want the best possible performance. It's equipped with Ultegra components and built around an ultra-lightweight full-carbon frameset. Check it out on Backcountry and benefit from the discount.
Protect your noggin with one of the best helmets in its class. Oakley Aro5 is a light helmet that features great aerodynamics and excellent ventilation properties. It's easy to fit thanks to the Boa FS-1 dial and fits well with most kits due to being available in multiple colors.
Purchase from CompetitiveCyclist
Don't back down when winter hits you with a chilling wind and cold temperatures. Just put on this Quest Thermal Jersey and keep pedaling. It has a full-length zipper that you can use to regulate temperature on long climbs and prevent yourself from sweating too much.
Purchase from CompetitiveCyclist
Masi Giramondo is a purebred touring bicycle that you can take around the world. It features a practical mid-range Shimano Deore 3×10 drivetrain, 2″ wide Kenda tires, and mechanical disc brakes. It also comes with front and rear racks, so all you need is panniers and camping gear to begin your adventure.
CO2 cartridges inflate the tire in a matter of seconds. The days of pumping your tire on the side of the road with a mini pump are long gone. Use this awesome deal to stock up and be prepared when punctures strike.
The Cervelo C5 Disc road frameset is a work of art. This is a full carbon fiber frame that weighs only around 1,800g. It's compatible with 700c wheels and has enough clearance for up to 32mm tires. C5 is an incredibly stiff frameset that will take your performance to the next level.
Purchase on CompetitiveCyclist
Sunglasses are more than just a fashion statement. The right pair will protect your eyes from harmful sun radiation, debris, and the wind. The Attack MAG ChromaPop sunglasses improve your vision, stay clean thanks to the hydroleophobic finish, and are impact resistant.
Marin Four Corners is the ultimate adventure road bike that can be used for everyday commuting, bikepacking, bike touring, or fitness and recreational riding. Its traditional steel frame and SRAM components make it ready for long days in the saddle on roads that are all but perfect.
We all need energy, especially when cycling! GU Energy drink mixes can be purchased in single-use packages or 1.1-ounce canisters; orange, mandarin, jet blackberry, strawberry-banana, salted watermelon and lemon sublime. 100 calories per serving; 450 mg of Amino acids.
Schwalbe One is one of the most popular road bike tires, renowned for their durability and low rolling resistance. This deal is available in 25mm, 28mm, and 30mm sizes and comes with V-Guard protection that helps fight punctures and folding design.
Does your old bar tape look dirty and worn out? Then it's time to get rid of it and get a new one. The Selle SMP Bar Tape is heavily discounted and comes in white or blue color. It offers excellent grip and reduces vibration thanks to its 3mm thick gel design. Plugs and finishing tape included.
Find out more on Backcountry.com
Evo has prepared an incredible selection of cycling glasses for you this Black Friday! Purchase different styles and colors of cycling glasses from well-known brands such as Oakley, Smith, Shimano, and more. Be the coolest cyclist in the group!
Backcountry has prepared some incredibly exciting deals on bike components this Black Friday. Upgrade your road bike with new parts and save up to 80% on the original price with the right deals. The discounted items include everything from rings and cranks, to saddles and derailleurs, to wheels, tires, and groupsets.
Do you want to explore some gravel routes in your area or sign up for a gravel race or a gravel event? Marin Nicasio 2 is the right tool for the job. This 700C gravel bike comes with a sweet discount and offers a steel frame, carbon fork, Tiagra components, plenty of tire clearance, and hydraulic disc brakes. One of the best deals this Black Friday.
BOA and Velcro shoes are practical, but laces are old-school-cool. The Giro Empire ACC Road Shoes were created for Taylor Phinney to race at the Giro D'Italia and Olympic Games. The stiff sole ensures good power transfer to the pedals and the microfiber upper lets your feet breathe. The 65% discount on these shoes is hard to believe.
Related: Best Cycling Shoes
Who says you have to stop riding when the temperatures drop? Stop your body from losing heat and stay warm with these FLY Racing arm warmer. They feature grippers on the upper sleeve to prevent the arm warmers from sliding while you ride.
This Black Friday, Backcountry has prepared one of the best selections of cycling apparel. You can choose from a plethora of different types of cycling garments, including short-sleeve and long-sleeve jerseys, bibs, jackets, socks, shorts, caps, and so on.
Jenson USA never disappointed us when it comes to Black Friday deals. That can be said for this year's offer as well! Choose the best road bikes on the market with prices that are hard to believe. Some of the brands include Colnago, Orbea, Masi, and others.
See The Selection On JensonUSA
---
What Road Biking Items Can You Expect On Black Friday?
First of all, Black Friday 2021 is scheduled to take place on November 26. However, that's not the only day when you can get great deals and huge discounts. Some cycling retailers start offering discounts and sales as early as the beginning of November, and all of them have them in place about a week before Black Friday.
Therefore, you will have plenty of time to find the best deals for entry-level or high-end road bikes, helmets, clothes, bike bags, groupsets, cycling computers, power meters, and whatever else you need. The discounts are usually highest on Black Friday day, but you need to plan beforehand.
Find The Best Road Biking Black Friday Deals Here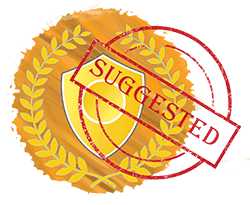 If you want to find the best Black Friday deals for road bikes and other road cycling items, stick around on Bicycle Guider.
I know how hard it is to find the best deals in the ocean of Black Friday offers, so I'll share all of the best ones that I come across.
Let's see the best Black Friday Road Bike deals of 2021 so far!
---
We update this list daily. Keep your eyes open and follow us
on Facebook
.
---
Didn't Find What You Were Looking For? Check These…