Cyber Monday on December 2 is dedicated to allowing you to purchase all of your cycling-related items in one day!
Black Friday and Cyber Monday is the time when I make most of my purchases. By doing that, I save a huge amount of money.
---
Navigate: Where To Shop (& Featured Offers) /\ Hand-Picked Deals /\  Shop By Bike Brands
---
I know that I need two speedometers for my kids. Why should I spend $50 on one if I can get two for the same price? Last year I upgraded my wife's rattling groupset – saved $215! Black Friday is meant for absolutely everything, Cyber Monday is meant mostly for electronics.
So, let's gather the best bike deals you can get on Cyber Monday 2019, organized by merchants.
Where To Find Best Cyber Monday Deals For Cyclists?
We listed some of the best merchants you can visit to make your Cyber Monday purchases. BONUS! We added the best-featured deals we like from their selection. Enjoy!
REI: Great selection of cycling related items:
Featured: Co-Op Cycles For Kids 20% Off
EVO: Provides a huge selection of bikes & gear, especially stunning bike categories.
Featured: Blackburn Central 20 Rear Bike Light $34.99 $14.99
Amazon: Offers a huge selection of Cyber Monday cycling-related deals. We outlined some of those, which would be beneficial for cyclists.
JensonUSA: Provides a huge selection of bikes, from a variety of categories.
Featured: Niner RIP 9 RDO GX Eagle MTB $5,500 $2,999.99
Diamondback: The famous Diamondback offers Black Friday deals, but it's not clear yet whether they will offer bike deals on Cyber Monday as well.
Featured deal:Diamondback Arden – $950 $474.98
Backcountry: Save Up To 50% on Gear.
Featured deal: Garmin Edge 1030 $599.99 $449.99
Raleigh: The famous Raleigh offers Cyber Monday electric bike deals.
Our Top Pick: Raleigh Preston – $600 $250
IZIP eBikes: Offers a great selection of electric bikes on Black Friday & Cyber Monday.
Our Top Pick: Izip E3 Loma Step-Thru E-bike $1,699 – $1,500
Giantnerd: Nice Super Sale section for Tommaso bikes.
Our featured pick: Carbon Road Bike: Tommaso Aggreziato Shimano Ultegra 6800 – $1999.99 $1,499.99
*Some merchants haven't announced their Cyber Monday deals. In that case, their best deals are shown here. Often, when Black Friday ends, it is converted into a Cyber Monday page.
Did we miss anything awesome? Let us know in the comments section below.
---
Check out these Cyber Monday bike-related deals we like. If you want to find some gadgets, check the

Black Friday pages.
he Garmin Edge 1030 GPS cycling computer connects you to your group while you ride. The bundle includes speed and cadence sensors and a heart rate chest strap for all the training data you need.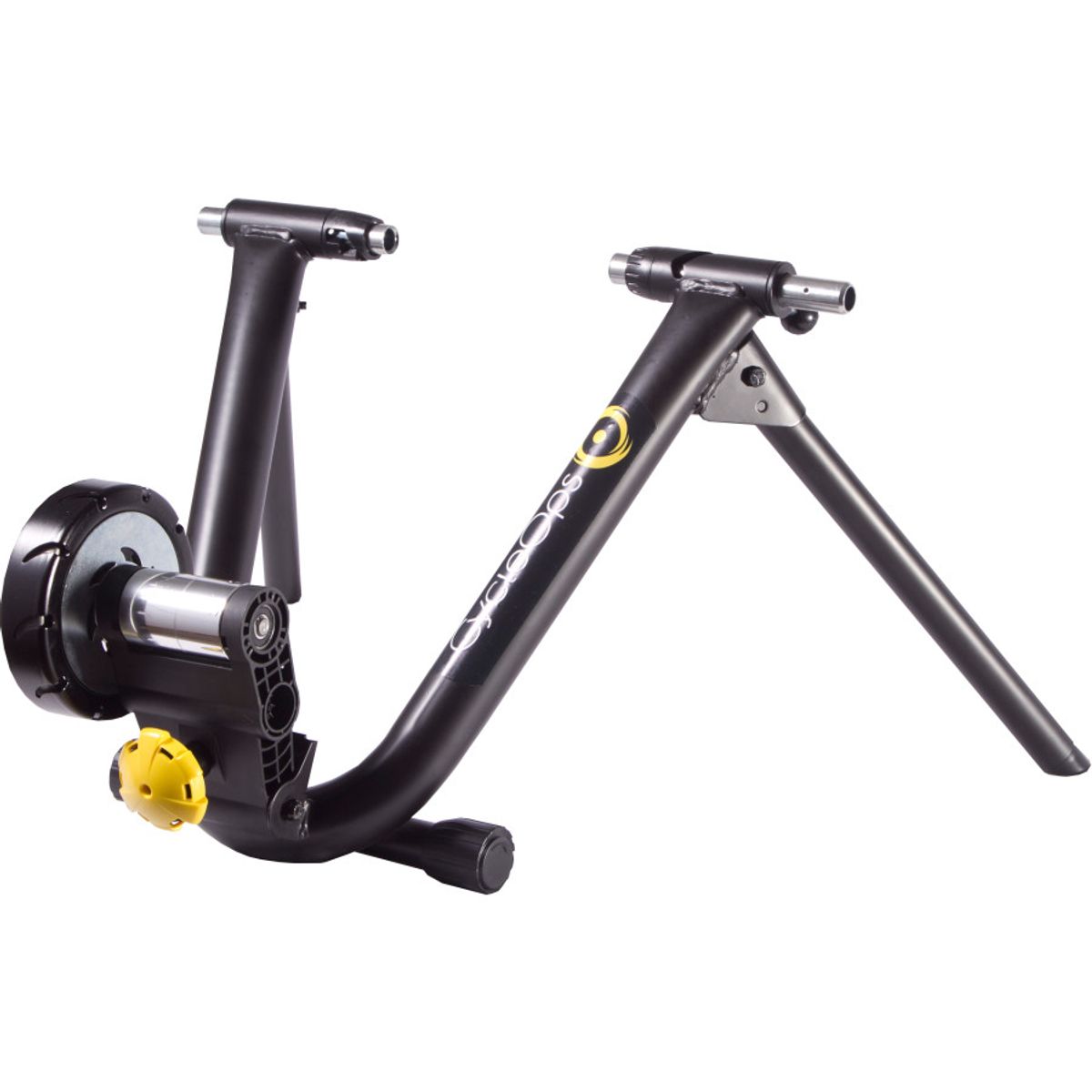 When all you want is to ride your bike and not deal with cleaning road grime off your bike, or worse, succumbing to the elements of winter, the CycleOps Magneto Trainer is the perfect solution.
Honey Stinger Organic Energy Gels will energize any athlete the way nature intended!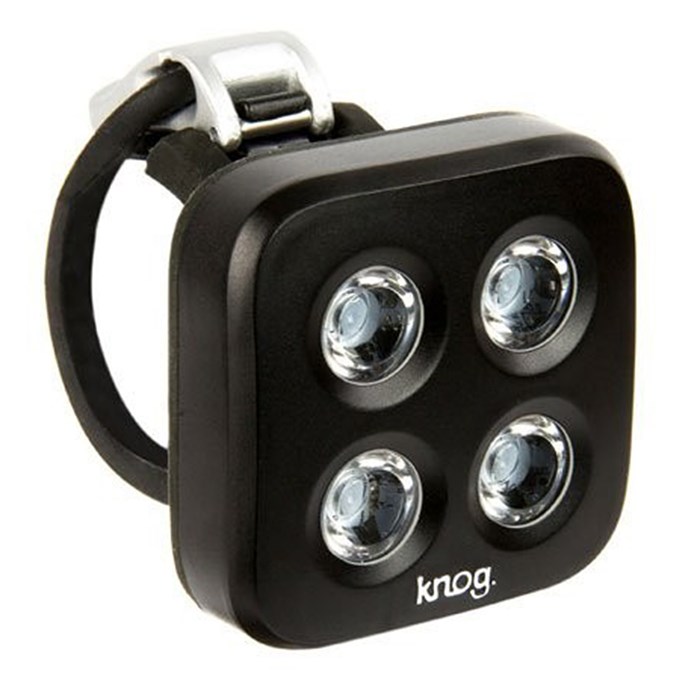 Nowadays, commuting safety is more important than ever. Make sure to equip yourself with every advantage you can get, starting with a Knog Blinder Mob The Face Front Bike Light.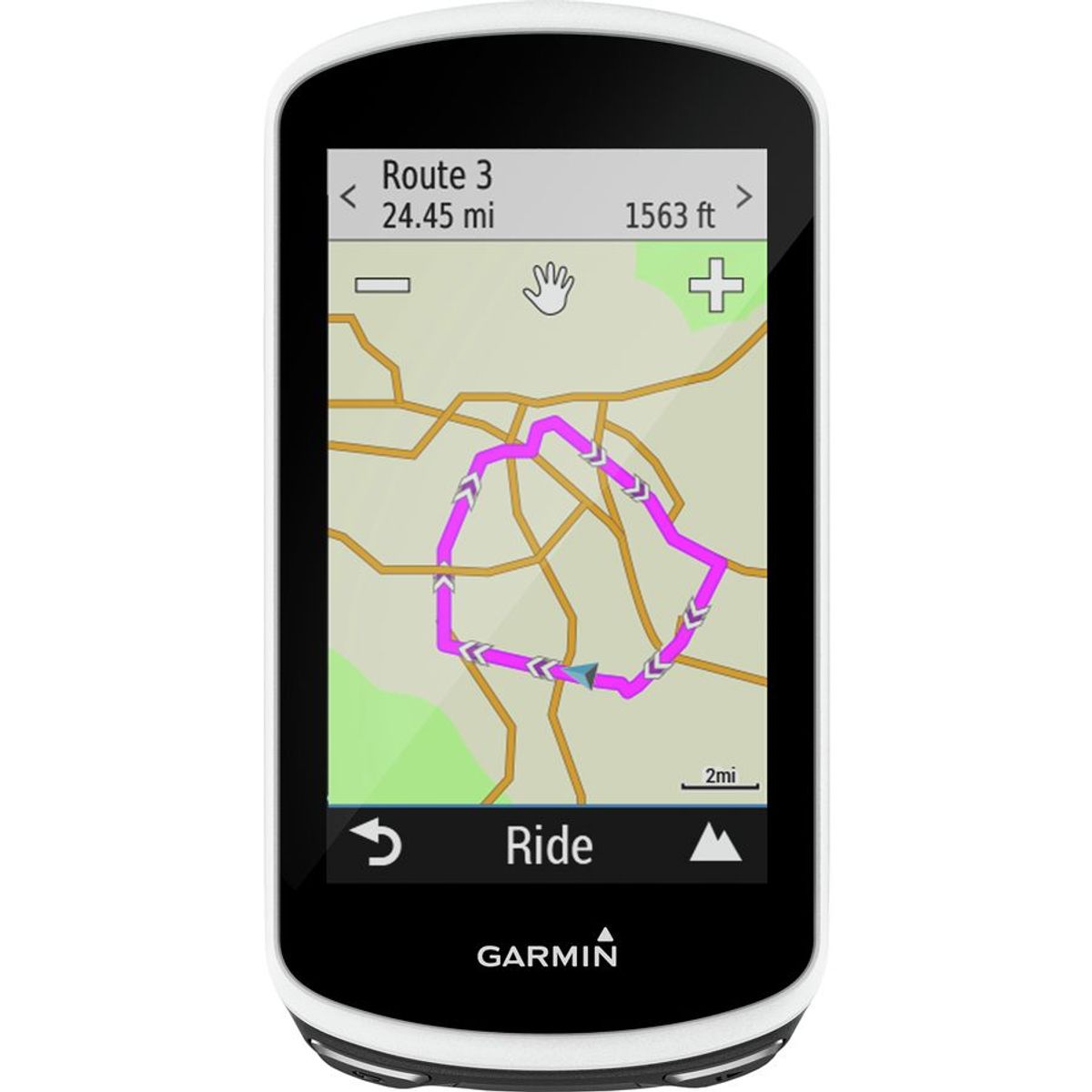 Ride longer and faster while staying connected is the mantra for Garmin's new Edge 1030 Bike Computer which includes a host of updates such as a larger, higher-resolution touchscreen display, longer battery life, ability to race Strava live segments, and trendline popularity routing for finding rides while in new areas.
Available on Competitive Cyclist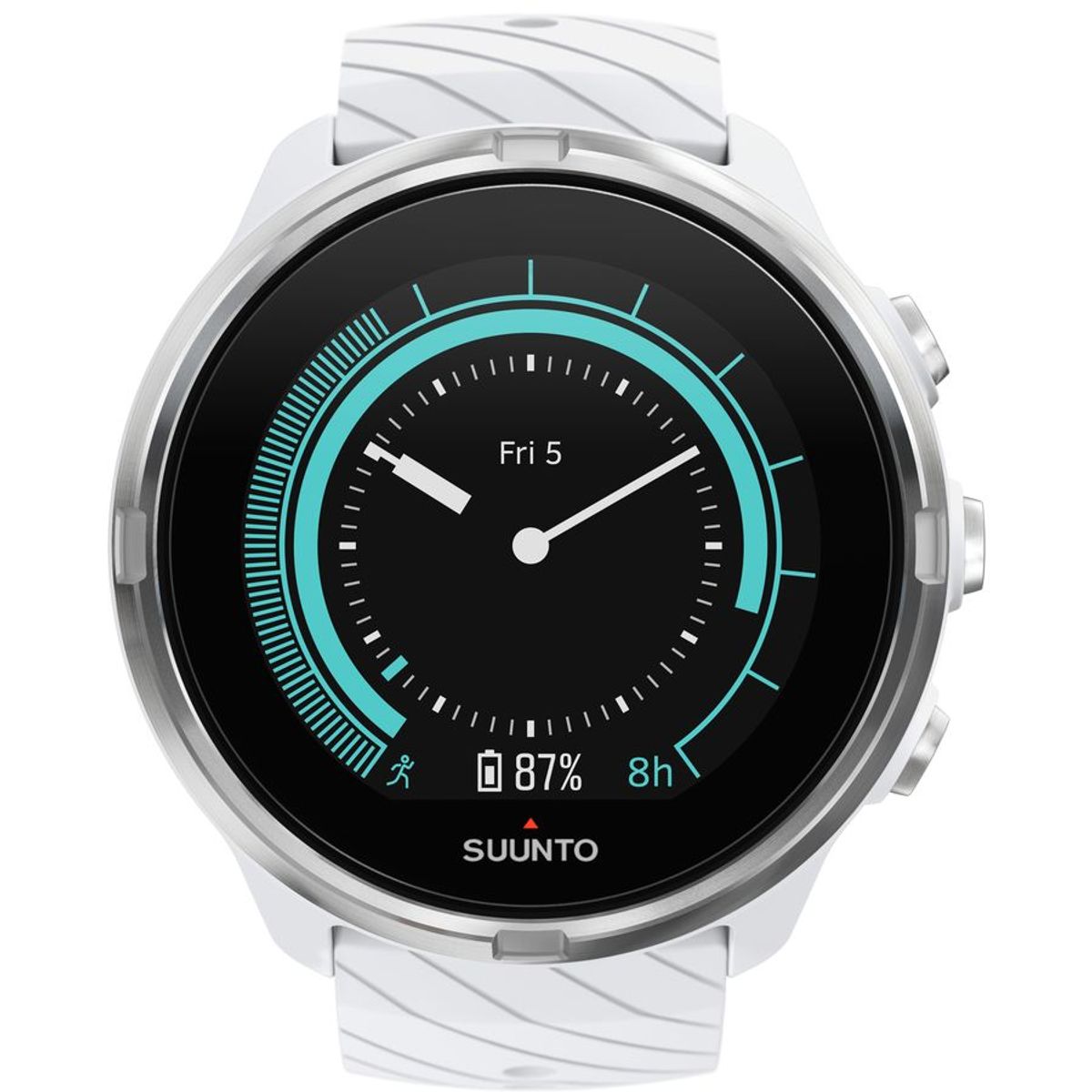 For dedicated athletes who find that their adventures take them far away from anything resembling a charger, there's this watch. Perfect for cyclists, ultra-runners, and backpackers, this long-lasting GPS watch was designed to maximize battery life without sacrificing performance. It also gives you highly accurate readings and a battery that won't quit.
Available on Competitive Cyclist
This Cyber Monday, you can get a Niner bike cheaper than ever! This American bike company specializes in both mountain and road bikes and has a fantastic selection of two-wheelers! The discounts vary between 6% and 44% on the awesome RLT 9 4 Start Road Bike. Use your chance to try something different and save some bucks.
See The Selection on JensonUSA.com
Paint some character on it with a pile of thick mud!
This year's Cyber Monday has some of the best mountain biking deals we've seen so far. The Orbea Alma deal on JensonUSA is definitely one of the highlights. If you think it is time to retire your entry-level MTB and switch to a mid-range model, now is the time to do it.
You can get it in three attractive colors – Blue/orange, mint/black or black. At the moment, only the medium & extra-large size is available. Hurry up!
Buy from JensonUSA
All discounted Orbea bikes on JensonUSA
Have you seen JensonUSA's amazing Cyber Monday bike deals? If you still haven't, make sure to check them out! They have some of the best bike deals this year, including all types of bikes, intended for everyone's pocket. The discounted brands include Diamondback, Orbea, Niner, Giant, and many more.
Cyber Monday Road Bike Deals
The Scott SMU Road RC Shoes are primed for pure speed and produced with elite, racing-oriented riders in mind. They feature a matte finish with an asymmetric welded microfiber and mesh conforming upper for maximum comfort.
Were you thinking about treating yourself to a brand-new road bike for the next season? Don't wait until then, buy them now on Cyber Monday when they are a lot cheaper. Check out the tempting offer of Tommaso Cyber Monday bikes on Giantnerd, all of which are seriously discounted. You can save up to $750 on certain models, which you can spend on additional cycling gear!
Colnago, Wilier, Argon, GT, Jamis, Giant, Argon, Masi, Orbea – JensonUSA has all of the best bike brands available and significantly discounted. Don't wait for spring to buy a new bike – do it now when you can save some serious $$$ on great bike deals. Check out the selection and see if you like anything.
See The Selection On JensonUSA 
---
Shop By TOP Bike Brands?
We have received many requests to point out merchants by the bike brands they sell. Here they are. If you have your own favorite bike brands, then take a look, it's likely that there is more than one merchant who sells this brand. Compare deals and make your Cyber Monday bike-related purchase!
Ctrl + F might be your friend 🙂
evo
Highest Discount 80% – Number of Brands – 49
Some of the top brands: Crank Brothers, Dakine, Evil, Fox, Giant, Giro, Liv, Maxxis, Oakley, RockShox, Santa Cruz, Thule, Yakima, Yeti Cycles
Amazon
Highest Discount NA – Number of Brands – 49
6KU – Columbia – Critical – Diamondback –  Firmstrong – Huffy – Merax – Mongoose – Pure Cycles – Raleigh – Schwinn – sixthreezero – State Bicycle Co
---
Aventuron
Highest Discount 30% – Number of Brands 15
Cannondale – Diamondback – Early Rider – Kestrel – Orange Bikes – Raleigh – Redline – Salsa Cycles – SE Bikes – Stolen – Surface 604 – Surly Bikes – Yuba Bikes
---
Chain Reaction Cycles
Highest Discount 65% – Number of Brands – 14
Cinelli – Colnago – Cube — Fuji – Genesis – GT – Orro – Rondo – Vitus
---
Diamondback
Highest Discount 40% – Number of models – 75+
Mountain (HT / FS / Fat) – Road – City – Women's – Kids
---
GiantNerd
Highest Discount 55% – Number of models – 23
Tommaso Road – Kids
---
JensonUSA
Highest Discount 55% – Number of brands – 28
Argon 18 – Banshee – Breezer – Chromag – Colnago – Devinci – Diamondback – Evil – Focus – Giant – GT – Haibike – Ibis – Jamis – JensonUSA – Juliana – KaZAM – Kona – Liv – Masi – Momentum – Niner – Orbea – Santa Cruz – Strider – Wilier – Yeti
---
Raleigh
Highest Discount 30% – Number of models – 100+ 
Road – Urban – Recreation – Mountain – Electric – Kids – Women's
---
Wiggle
Highest Discount 65% – Number of brands – 24
Cinelli – Colnago – Cube – De Rosa – DK – Fuji – Genesis – GT – Kiddimoto – Lynskey – Niner – Octane One – Orro – Ruption – Saracen – Vitus
---
*This list is for informational purposes only and is not complete. Brands with only 1 bike are not included.
What to keep in mind on Black Friday or Cyber Monday?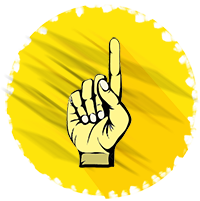 On Black Friday and Cyber Monday, people are making purchases much more easily than otherwise. We all know that feeling – If I don't do it now, I'll lose a great deal. However, slow down and TAKE A BREAK!
There are some things you want to keep in mind.
Shop only from trusted merchants
Always look for the background of a merchant. This short timeframe between Black Friday and Cyber Monday is full of great cycling deals. However, you should keep a clear head. Merchants know that it's easier to get money from people during this time. Also, be wary of "Fakerchants" (AKA fake merchants) who are just scammers that want your money.
How to spot these?
If something seems too good to be true, it can't be true. Check the merchant's background: when and where they were established, how they did on the last Black Friday or Cyber Monday, what sites include their deals, etc.
All that glitters is not gold!
If you're not sure if some deal is real or fake, feel free to ask us about it.
Why did we include these merchants?
There are thousands of bike merchants out there, but we've picked only the ones we like the most. These are trusted players. If you know any other awesome bike merchant, kindly let us know. If you click on these links, we may earn a small commission; however, that doesn't change the price for you. It just helps us keep the site running.
What discount % should I look for?
We'd like to say that it doesn't matter. If you are looking for a bike that costs $800, then 5% off is a nice amount of money. With that $40 you will get a new speedometer which costs $80 (and is 50% off). That's why I don't judge the deals by % but consider the quality instead.
However, if you see very high discounts of over 50%, be cautious because these might be scams. It might be normal to sell a product for up to 50% off when it hasn't sold well for some time.
How can merchants offer enormous price discounts on Black Friday or Cyber Monday?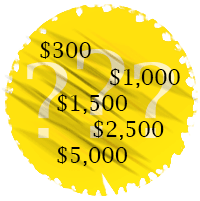 I am not a merchant; however, I have some partners who are. In a nutshell, let's say that a cycling helmet costs $100 in a shop and it sells for $60 on Cyber Monday. How is it possible? I can't provide you with the exact numbers, but I hope you get the feel of the things.
Typically, shops add around 40 or even 50 percent to wholesale prices. This covers their warehouse, personal and marketing expenses. If there are more purchases without additional costs, you can lower the merchants' percentage % which brings down the price. For example, you can lower the price because you will earn more from the revenue.
On Black Friday & Cyber Monday, cycling and bike-related merchants can lower their own fees substantially because they know they sell more during this period.
So, it's a win-win for all sides involved.
What if I see scam offers?
If you see Cyber Monday or Black Friday scam offers, firstly make sure to keep away from these. Depending on where you see them, you should try to report them. We've seen many fake offers on Facebook and we've already reported these. For example, well-known brands' bikes for up to 92% off, etc. – It's not possible!
If you see that someone advertises a famous brand, write to them. There's not much they can do, but they can warn their customers.
Never share your credit card details with untrusted merchants. NEVER!
Sites like Bicycle Guider never ask for your credit card numbers. If it's not a trusted merchant, never share your credit card numbers or personal details. When people are looking for Cyber Monday cycling deals, they are keen and open to sharing their personal details to get a great deal. However, it's important to keep a clear head.
Check back later today — we'll keep updating this page as we find more deals worthy of your wallet. In the meanwhile, follow us on Facebook.
But hey, I expected more Cyber Monday cycling-related deals?!
We do our best to find and update these deals and we do it hourly. However, it is pretty time-consuming. Have a look at these Black Friday offers below: