Cyber Monday on December 2 is dedicated to allowing you to purchase all of your cycling-related items in one day!
Black Friday and Cyber Monday is the time when I ma202ke most of my purchases. By doing that, I save a huge amount of money.
---
Navigate: Where To Shop (& Featured Offers) /\ Hand-Picked Deals /\  Shop By Bike Brands
---
I know that I need two speedometers for my kids. Why should I spend $50 on one if I can get two for the same price? Last year I upgraded my wife's rattling groupset – saved $215! Black Friday is meant for absolutely everything, Cyber Monday is meant mostly for electronics.
So, let's gather the best bike deals you can get on Cyber Monday 2021, organized by merchants.
Where To Find Best Cyber Monday Deals For Cyclists?
We listed some of the best merchants you can visit to make your Cyber Monday purchases. BONUS! We added the best-featured deals we like from their selection. Enjoy!
REI: Hige selection of deals up to 50% off!

EVO: Provides a huge selection of bikes & gear, especially stunning bike categories.
Featured: Serfas Thunderblast front and rear bike lights $50 $25
Amazon: Offers a huge selection of Cyber Monday cycling-related deals. We outlined some of those, which would be beneficial for cyclists.
JensonUSA: Provides a huge selection of bikes, from a variety of categories.
Featured: Sigma Rox GPS 12.0 $475 $290
Backcountry: Save Up To 50% on Gear.
Featured deal: Garmin Edge 1030 $599.99 $539.99
Giantnerd: Nice Super Sale section for Tommaso bikes.
Our featured pick: Super Sale Section on GiantNerd – Up to $250 OFF
Competitive Cyclist: Excellent selection of everything related to cycling.
Our featured pick: Garmin Edge 1030 Bundle $700 $595
Rad Power Bikes: The best affordable electric bikes for beginners and experienced e-riders.
Our featured pick: Rad Power Bikes Bundle Holiday Sale – Save Up to $250 on Rad Bikes
Gravity Coalition: A nice selection of discounted MTB, Gravel, and Commuter bikes, as well as gear and apparel.
Our featured pick: Fox Le Savant Bib Bike Shorts – Men's $149.95 $89.97
Nutcase Helmets: Fun bike and skateboarding helmets for kids and adults.
Our featured pick: A Selection of Fun Nutcase Bike and Skate Helmets – Save 50%
*Some merchants haven't announced their Cyber Monday deals. In that case, their best deals are shown here. Often, when Black Friday ends, it is converted into a Cyber Monday page.
Did we miss anything awesome? Let us know in the comments section below.
---
Check out these Cyber Monday bike-related deals we like. If you want to find some gadgets, check the Black Friday pages.
Lobo CamelBak
Carry all the water and gear you need on long rides with the CamelBak Lobo hydration pack. This is a 3-liter pack with a convenient Crux reservoir that delivers 20% more water per sip, a magnetic tube trap, air channels that keep your back cool, and external hooks to carry your helmet. Choose between two attractive colors.
Thule Yepp Nexxt
The best way to take your child on bike rides is to have them in a front-mounted child seat, such as Thule Yepp Nexxt Mini, right in front of you. This way, you can talk to them and keep a close eye at all times. This seat mounts in seconds, has an integrated handlebar, 5-point harness, adjustable footrests, and several other features to make every ride memorable.
Pace Coolmax Bike Cap
If you're not a fan of helmet hair (but who is?), then the Pace Coolmax is the right product for you. Wear it under the helmet to keep your head warm or put it on after you take the helmet off to cover your helmet hair. It's made with lightweight CoolMax Extreme mesh fabric that wicks moisture for fast evaporation.
Topeak Ninja 16+ Multi-Tool
The Topeak Ninja 16+ Multi-Tool is pretty much all you need to keep your bike in perfect working order at home or when you're out on a ride. It's small enough to fit in any pocket or saddle bag you have and come comes with more than 16 tools, including a chain tool.
Co-op REV Balance Bike
The best and most natural way for kids to learn how to ride is on a balance bike. The Co-op Cycles REV 12 is a lightweight aluminum balance bike with 12″ air tires and a low frame that kids from 2 years and older can easily ride. Learn your little cyclist how to ride with ease.
Garmin Varia Cycling Radar Tail Light – $167.41 (Was $200)
If riding on open roads and sharing them with motorists gives you anxiety, the Garmin Varia Bike Radar is a good buy. It connects to your bike computer and tells you when a vehicle is approaching from behind, as well as how close to you they're passing. Whenever there's someone behind you, the taillight automatically flashes brightly to make you more visible. It's the best investment you can make to improve your safety on the road.
Priority Current is one of the best-equipped bicycles Priority offers in its lineup. This is a powerful Class 3 e-bike with Bosch electronics that deliver up to 140 Nm of torque. It comes equipped with an internal gear hub and a Gates carbon belt, so there's pretty much no maintenance to do. The only thing you need to remember is to charge the batteries every 30 to 60 miles, depending on the pedal-assist level you use. Save $300 on it this Cyber Monday.
GoPro Hero8 Black Holiday Bundle – $299 (Was $357)
The GoPro Hero8 Black is one of the best action cameras you can get right now. This holiday bundle contains a Hero8 Black camera, a head strap, a tripod, a 32 GB SD Card, and two rechargeable batteries. That's all you need to record breathtaking descents, fun group rides, and scenic views at the top of your favorite climbs.
The Shimano 105 groupset is considered to offer the most value for the money. It is considered to be a race-ready group and is even used by many elite cyclists on their training bikes because of its proven performance and durability. This particular rear derailleur is compatible with a 30T maximum cassette size and comes with a sealed-bearing tension pulley. Get it this Cyber Monday and save 41%!
Rad Power Bikes is a USA-based e-bike company that makes unique and practical everyday bikes for casual riders and commuters. Get their RadRunner, RadMission, or RadRover in bundle options and save up to $250. The bundle includes everything you can ask for on your daily urban and off-road rides.
The Ascher front and rear bike lights are easy to mount on any bar and feature a 650mAh USB rechargeable battery that will give you plenty of runtime for night rides. It operates in four modes and can be used for other activities apart from cycling, such as running, hiking, camping, and so on.
Nutcase makes some of the most fun and most unique bike and skate helmets on the market. If you want a unique helmet for yourself or your child, Nutcase is the place to get it. These are safe and quality helmets with fun prints and excellent protection for your noggin.
Check out and buy on Nutcasehelmets.com
Showers Pass Refuge jacket is completely waterproof but breathable, with sealed zippers and practical pockets in multiple positions. It features reflective materials on all sides for added visibility and safety at night. The drop-down tail protects you from road spray when cycling and offers protection when sitting on wet, cold surfaces. Get it in one of seven colors and save $60 this Cyber Monday.
Priority Ace of Clubs and Ace of Spades are two brand-new bicycles in Priority's family. These are affordable and simple fixie bikes with a Gates carbon belt drive requiring no maintenance. They come with flip-flop hubs that let you alternate between fixie and freewheel riding. The Ace of Clubs is intended for recreational and beginner riders whereas the Ace of Spades is more suitable for performance riders who want to fly up and down city boulevards. Choose the one you like and save this Cyber Monday.
Find out more on PriorityBicycles
If you want to get the best GPS computer in the world at the moment, there's no better time than Cyber Monday. This bundle deal gets you a Garmin Edge 1030 computer, speed and cadence sensors, and a premium heart rate with a 15% discount. You also get a standard mount and an out-front mount to attach it to your bike.
Purchase on CompetitiveCyclist
When it comes to bike trailers for kids, there are no better brands out there than Thule. The Thule Cadence two-child trailer is one of their most popular and best-selling models because of its good value to money ratio. It transports two kids, has plenty of cargo space, easy to fold and transport, and is suitable for numerous accessories. Save almost $70 on this Cyber Monday deal!
The last thing you'd want when riding in the middle of nowhere is to be without a mini pump when you get a puncture. This Cannondale Airspeed mini pump is rated to 90 psi/6.2 bars which is enough for both road and mountain bikes. The head is removable and usable with a CO2 cartridge as well and you can conveniently store an extra cartridge in the handle.
Save $200 on the Garmin Forerunner 735XT triathlon bundle. It includes the advanced Forerunner 735XT smartwatch, a Garmin tri-based HRM, and a Garmin swim-based HRM. You can use it for cycling, running, swimming, triathlon, or any other sport.
Hardcore cyclists know that every gram counts! This Profile Design carbon bottle cage is extremely lightweight, weighing only 33g! It looks great and its innovative design makes it extremely easy to insert the bottle and take it out from different angles.
Purchase on CompetitiveCyclist
If you are a goggle type of mountain biker and you want the best possible protection for your face and eyes, we recommend checking out the Squad MTB model. These affordable goggles have a wide field of view, minimal footprint, and crisp optics. Plus, they're available in multiple colors, so you can easily match them to your kit.
Staying seen on the road and avoiding accidents is easy with the right pair of lights. This Cyber Monday, you can get both front and rear Serfas Thunderblast lights for the old price of one. The front light has 100 lumens and the rear has 40 lumens, which is pretty strong. They are powered by USB rechargeable batteries and have multiple operating modes for different riding conditions.
This Cyber Monday, you can get a Niner bike cheaper than ever! This American bike company specializes in both mountain and road bikes and has a fantastic selection of two-wheelers! The discounts vary between 20% and 29% on the awesome Niner lineup. Use your chance to try something different and save some bucks.
See The Selection on JensonUSA.com
Keep track of your rides and other sports activities with the Garmin Venu smartwatch. It features a Garmin Running Coach ability, wrist-based heart rate, advanced sleep monitoring, hydration tracking, blood oxygen, and body energy monitoring. It's ideal for cycling or cross-training.
Have you seen JensonUSA's amazing Cyber Monday bike deals? If you still haven't, make sure to check them out! They have some of the best bike deals this year, including all types of bikes, intended for everyone's pocket. The discounted brands include Orbea, Masi, and Colnago.
The Pioneer cycling computer is a small and modern wireless computer, featuring a big screen. It'll keep track of your most important metrics, such as altitude, heart rate, power output, and other standard functions.
Get From Competitive Cyclist >
---
Cyber Monday Bike Deals
---
Are you a hardcore roadie? Check out these road bike Cyber Monday deals to upgrade your bike, gear, and kit at a low price.
The Fox Le Savant men's bib shorts are made from premium Italian fabrics with rear pockets for extra storage. Originally, they're intended for cross country mountain biking, but you can wear them when road biking as well. The fluorescent yellow color will help you stay visible on the road at all times. It's built with Comp Chamois for extra comfort.
Shimano Dura-Ace is the best rear derailleur you can get on the market. It weighs just 204g and offers incredibly smooth and reliable shifting. It's the derailleur of choice for elite racers and sprinters. If you get it during the Cyber Monday sale period, you can save $160 on your purchase.
Were you thinking about treating yourself to a brand-new road bike for the next season? Don't wait until then, buy them now on Cyber Monday when they are a lot cheaper. Check out the tempting offer of Tommaso Cyber Monday bikes on Giantnerd, all of which are seriously discounted. You can save up to $250 on certain models, which you can spend on additional cycling gear!
Santa Cruz Stigmata is an advanced 1x gravel bike built for gravel racers and enthusiasts. It has a full carbon frame and fork and rolls on 700c x 40mm wheels and tires, but is also compatible with 650b wheels. Other reliable components include the SRAM Force eTap AXS drivetrain, hydraulic disc brakes, DT Swiss wheels, and more. Get it now with a decent Black Friday discount.
---
We have received many requests to point out merchants by the bike brands they sell. Here they are. If you have your own favorite bike brands, then take a look, it's likely that there is more than one merchant who sells this brand. Compare deals and make your Cyber Monday bike-related purchase!
Ctrl + F might be your friend 🙂
evo
Highest Discount 80% – Number of Brands – 49
Some of the top brands: Crank Brothers, Dakine, Evil, Fox, Giant, Giro, Liv, Maxxis, Oakley, RockShox, Santa Cruz, Thule, Yakima, Yeti Cycles
---
Amazon
Highest Discount NA – Number of Brands – 49
6KU – Columbia – Critical – Diamondback –  Firmstrong – Huffy – Merax – Mongoose – Pure Cycles – Raleigh – Schwinn – sixthreezero – State Bicycle Co
---
Aventuron
Highest Discount 30% – Number of Brands 15
Cannondale – Diamondback – Early Rider – Kestrel – Orange Bikes – Raleigh – Redline – Salsa Cycles – SE Bikes – Stolen – Surface 604 – Surly Bikes – Yuba Bikes
---
Chain Reaction Cycles
Highest Discount 65% – Number of Brands – 14
Cinelli – Colnago – Cube — Fuji – Genesis – GT – Orro – Rondo – Vitus
---
GiantNerd
Highest Discount 55% – Number of models – 23
Tommaso Road – Kids
---
JensonUSA
Highest Discount 55% – Number of brands – 28
Argon 18 – Banshee – Breezer – Chromag – Colnago – Devinci – Diamondback – Evil – Focus – Giant – GT – Haibike – Ibis – Jamis – JensonUSA – Juliana – KaZAM – Kona – Liv – Masi – Momentum – Niner – Orbea – Santa Cruz – Strider – Wilier – Yeti
---
Wiggle
Highest Discount 65% – Number of brands – 24
Cinelli – Colnago – Cube – De Rosa – DK – Fuji – Genesis – GT – Kiddimoto – Lynskey – Niner – Octane One – Orro – Ruption – Saracen – Vitus
---
*This list is for informational purposes only and is not complete. Brands with only 1 bike are not included.
What to keep in mind on Black Friday or Cyber Monday?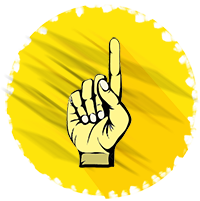 On Black Friday and Cyber Monday, people are making purchases much more easily than otherwise. We all know that feeling – If I don't do it now, I'll lose a great deal. However, slow down and TAKE A BREAK!
There are some things you want to keep in mind.
Shop only from trusted merchants
Always look for the background of a merchant. This short timeframe between Black Friday and Cyber Monday is full of great cycling deals. However, you should keep a clear head. Merchants know that it's easier to get money from people during this time. Also, be wary of "Fakerchants" (AKA fake merchants) who are just scammers that want your money.
How to spot these?
If something seems too good to be true, it can't be true. Check the merchant's background: when and where they were established, how they did on the last Black Friday or Cyber Monday, what sites include their deals, etc.
All that glitters is not gold!
If you're not sure if some deal is real or fake, feel free to ask us about it.
Why did we include these merchants?
There are thousands of bike merchants out there, but we've picked only the ones we like the most. These are trusted players. If you know any other awesome bike merchant, kindly let us know. If you click on these links, we may earn a small commission; however, that doesn't change the price for you. It just helps us keep the site running.
What discount % should I look for?
We'd like to say that it doesn't matter. If you are looking for a bike that costs $800, then 5% off is a nice amount of money. With that $40 you will get a new speedometer which costs $80 (and is 50% off). That's why I don't judge the deals by % but consider the quality instead.
However, if you see very high discounts of over 50%, be cautious because these might be scams. It might be normal to sell a product for up to 50% off when it hasn't sold well for some time.
How can merchants offer enormous price discounts on Black Friday or Cyber Monday?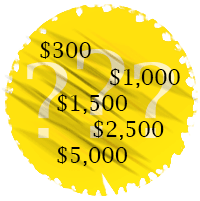 I am not a merchant; however, I have some partners who are. In a nutshell, let's say that a cycling helmet costs $100 in a shop and it sells for $60 on Cyber Monday. How is it possible? I can't provide you with the exact numbers, but I hope you get the feel of the things.
Typically, shops add around 40 or even 50 percent to wholesale prices. This covers their warehouse, personal and marketing expenses. If there are more purchases without additional costs, you can lower the merchants' percentage % which brings down the price. For example, you can lower the price because you will earn more from the revenue.
On Black Friday & Cyber Monday, cycling and bike-related merchants can lower their own fees substantially because they know they sell more during this period.
So, it's a win-win for all sides involved.
What if I see scam offers?
If you see Cyber Monday or Black Friday scam offers, firstly make sure to keep away from these. Depending on where you see them, you should try to report them. We've seen many fake offers on Facebook and we've already reported these. For example, well-known brands' bikes for up to 92% off, etc. – It's not possible!
If you see that someone advertises a famous brand, write to them. There's not much they can do, but they can warn their customers.
Never share your credit card details with untrusted merchants. NEVER!
Sites like Bicycle Guider never ask for your credit card numbers. If it's not a trusted merchant, never share your credit card numbers or personal details. When people are looking for Cyber Monday cycling deals, they are keen and open to sharing their personal details to get a great deal. However, it's important to keep a clear head.
Check back later today — we'll keep updating this page as we find more deals worthy of your wallet. In the meanwhile, follow us on Facebook.

But hey, I expected more Cyber Monday cycling-related deals?!
We do our best to find and update these deals and we do it hourly. However, it is pretty time-consuming. Have a look at these Black Friday offers below: