Mark a new bike with a fat X on your calendar on November 26! It's the right weekend to make the best Black Friday mountain bike deals!
The best shopping weekend for mountain bikers is just around the corner! Black Friday is the time of the year when you can buy the best cycling items for the best prices you can get.
As you know, mountain biking is a sport that requires a lot of gear, clothing, and occasional replacement parts. All of that costs a lot. My secret that I've been going back to all of these years is to make all of my mountain biking-related purchases on Black Friday.
To be honest, I've saved a lot so far!
So, let's check the best deals…
Royce Union Men's Gravel Bike – $760 (Was $950)
The gravel riding culture is booming, so why not find out what all the fuss is about? This Royce Union is a great deal considering the price. It's an entry-level gravel grinder built around an aluminum frame and equipped with a Shimano Sora groupset, dependable WTB rims and tires, and Shimano disc brakes. It looks phenomenal and comes with either 700C or 650B wheels!
Surly ECR 27.5+ – $1,500 (Was $1,900)
Surly ECR 27.5 is the ultimate machine for off-road bike touring and bikepacking. It comes with an ultra-comfortable CroMoly steel frame that's easy to repair if need be and absorbs vibrations like a charm. It features a 12-speed SRAM NX Eagle groupset, disc brakes, and numerous eyelets to mount fenders, racks, water bottles, and other types of carriers and cages. The tires are 3.0″ wide, so pick the most extreme route and enjoy it!
E* THIRTEEN TRS+ Dropper Post – $195.99 (Was $279)
The E*Thirteen TRS+ dropper post is intended for MTB riders who want to descend faster and harder than before with as little fuss as possible. It is a coil-sprung dropper post that eliminates bleeding headaches and has four preset height positions: 150mm, 110mm, 80mm, and 0mm. It has no offset and offers internal cable routing for a cleaner look!
GORE Wear C5 GORE-TEX Bike Gloves – $60 (Was $80)
The Gore Wear C5 gloves are ideal for mountain bikers and all-season commuters who want to protect their hands and keep them warm and dry. They're made from GORE-TEX fabric that is waterproof, windproof, and fully breathable, so they will protect your fingers and feel comfortable. They also come with grippy silicone print on thumbs, forefingers, and palms and reflective details. Plus, they're touchscreen responsive so you can use your phone or Garmin.
Light & Motion Taz 2000 Bike Headlight – $168.74 (Was $227.12)
Saying that the Light & Motion Taz 2000 headlight is bright would be an understatement. This 2000 lumen front light will turn night into day with the press of a button. It's ideal for night trail rides and fast descents. Depending on the mode, the battery lasts between 1.5h and 12 hours. It's ideal for fast-paced mountain bike rides.
IBIS MOJO 3 XT JENSON USA EXCLUSIVE BUILD –

$4,200

(Was

$6,000)
This Ibis Mojo 3 XT is Jenson USA's exclusive build, which means there are very few bikes like this one out there on the trails. This is a capable and versatile trail bike with 140mm of travel on the fork and 130mm in the back. It's equipped with the Shimano XT groupset, Fox suspension, and wide 27.5″ Kenda tires. A bike for the toughest trails.
Nutcase Helmets for Kids and Adults – 50% OFF
Unique and fun cycling and skate-style helmets for kids and adults, now with a 50% discount. Nutcase is popular for colorful and exciting prints that people actually WANT to wear on their everyday commutes. Check them out.
Pro-Series Hitch Bike Car Rack – $138.91 (Was $191.99) – Save 28%
The Pro-Series hitch bike car rack lets you carry two mountain bikes with ease. It's ideal for high-end bikes as it will not damage the frame or the components thanks to padded contact points. It fits 1-1/4″ and 2″ receivers and is fully adjustable for different types of bikes.
Ibis 

Mojo HD4 Carbon – 

$2,289

 

(Was

$3,269)

This is a full carbon Ibis Mojo HD4 frameset that you can purchase with a 30% discount and use that money to get premium components to fit on it and start riding. This is a purebred frameset for enduro racing with longer, slacker geometry, accommodating up to 170mm of travel front and back.
Fox Flux W Bike Helmet – Women's –

$64.95

(Was
$100)
Stay safe on the bike and never ride without a helmet. If you don't have one or your current one has already been through a lot, we recommend getting this Fox Flux women's MTB helmet. It has a deep EPS rear profile for better protection, 17 large vents for maximum airflow, and a single hand dial actuated retention system for easy adjustment.
Purchase from GravityCoalition
Garmin Instinct Tactical GPS Watch – $200 (Was $300)
GPS Instinct Tactical is not a cycling-specific GPS watch, but it still a great choice for mountain bikers who ride deep into forests and mountains and put their equipment through a lot of abuse. It's constructed to U. S. Military standard 810G for thermal, shock, and water resistance. There's also a compass, barometric altimeter, and GPS, GLONASS, and Galileo navigation. All you need to head into the wild.
EVOC Stage 3L Backpack – $48.45 (Was $100.00)
The EVOC Stage 3L backpack is made from durable nylon material and weighs just 520g. The backpack is coated with moisture and wear-resistant materials that will keep it looking as good as new even after months of use. The back and straps feature 3D Air Mesh and padding that ensure comfort and ventilation on all rides. You can also equip it with a 2L Hydration Bladder that's sold separately.
Marin Wolf Ridge 8 2020 – $3,300 (Was $3,750)
Marin Wolf Ridge 8 is a high-end carbon trail smasher with front and rear suspension, massive tires, biometric geometry, and a SRAM GX Eagle drivetrain. This is an excellent choice for the average MTB trail enthusiast who wants a capable trail bike to climb and descend.
Five Ten Men's Freerider Pro Bike Shoes – $134.88 (Was $150)
The Five Ten Freerider Pro is a quality mountain biking shoe designed for everything from trail, to all-mountain, to moderate downhill. It's made from a durable, weatherproof synthetic upper and a grippy rubber sole. It features an impact-resistant toe box and even a removable Ortholite® molded sock liner. It's all the protection, performance, and comfort you can ask for on your MTB rides.
Maxxis Griffin Tire: 27.5 x 2.40″ –

$74.40

(Was
$93.00)
The Maxxis Griffin tires are one of the best choices for getting the best possible grip on dry and hardpacked DH courses and trails. Low central knobs ensure high speed on straight sections and angled side knobs deliver the much-needed traction when cornering.
Check out on Gravitycoalition.com
XTR Di2 RD-M9050 Rear Derailleur –
$419.99 
(Was

$630.99)
If you want the best possible electronic shifting performance on your bike, Shimano XTR Di2 is the only acceptable option. This derailleur shifts smoothly and crisply at the press of a button and adjusts in a matter of seconds wirelessly. It's usually quite expensive but you can get it at a great price this Black Friday.
EVIL BIKES
The Insurgent – $4,899 (Was $6,999) – 30% OFF
Evil The Insurgent is a serious contender for trail race accolades thanks to its ultralight carbon frame, RockShox and Fox suspension, and efficient SRAM X01 Eagle groupset. It's a bike built specifically for fast trail riding, which is evident from its 27.5×2.4″ tires. A seriously fun bike to ride for years.
Purchase on CompetitiveCyclist.com
Energy Nutrition Mixes: 24 Count Packs By GU Energy

– Up to 14% Off

We all need energy, especially when cycling! GU Energy drink mixes can be purchased in single-use packages or 1.1-ounce canisters; orange, mandarin, jet blackberry, strawberry-banana, salted watermelon and lemon sublime. 100 calories per serving; 450 mg of Amino acids.
Devinci Troy 29 SLX 12s – $3,200 (was $3,800)
Hit the trails as hard as you can on the Devinci Troy 29 full-suspension bike. This 140mm all-mountain bike is a blast to ride and features massive 29″ wheels and tires, as well as a 12-speed Shimano SLX drivetrain. Get it to conquer any trail, climb, or descent in your area.
Yeti and Santa Cruz Bikes + Frames

– Up To 35% OFF
Were Yeti and Santa Cruz mountain bikes and frames unattainable for you because of their steep price? Competitive Cyclist might be able to change that with their attractive Black Friday deals on these premium MTB machines. Check them out and save!
Hydration Bags On EVO

– Up To 45% OFF

Stay hydrated on all your rides no matter how long and arduous they are! Evo can help you achieve that with their massive selection of high-quality hydration bags this Black Friday. Never get thirsty again.
Fi'zi:k X1 Infinito Cycling Shoe

– $276.91 (Was $400) – Save 31%
If you're looking for the best of the best when it comes to off-road cycling shoes from Fi'zi:k, then you should check out the X1 Infinito. These shoes are performance-oriented and will help you get more power into your pedals, as well as have more confidence in bends and during jumps.
Smith 

Squad MTB Goggles – $63.71 (was $84.95) – 25% Off

Conditions on MTB rides are harsh so you need strong and durable goggles to protect your eyes and face. The Smith Squad MTB Goggles are available in four colors and have anti-fog treatment for clean lines and better visibility. They look good and do the job well!
Selection Of Santa Cruz MTBs
Santa Cruz mountain bicycles are rising in popularity fast. We believe that the trend will continue after this year's Black Friday and Evo's discounts on Santa Cruz models. Check out their selection and save up to $2,400.
Giro Tyrant MIPS Bike Helmet – $120 (Was $160)
The Giro Tyrant MTB helmet features MIPS technology and offers excellent protection for your entire head. It's made from EPP, EPS, and polycarbonate materials and has fixed vents that will keep your head cool in all conditions. Get it in one of three sizes and two attractive colors.
Mountain Bikes on Competitive Cyclist

(Selection)

Check out the rich selection of discounted mountain bicycles on Competitive Cyclist. Select one or more of their full-suspension or hardtail models and save this Black Friday. The offer includes models from brands such as Ibis, Yeti, Devinci, Santa Cruz, and more.
Niner SIR 9 XTR Jenson USA Exclusive Build – $4,000 (was $5,600)
Niner SIR 9 XTR is one of the best bikepacking bikes you can get right now. It has an exclusive Jenson USA design and built, with a 120mm Fox 34 Float suspension, 29″ tires, and a 12-speed drivetrain. Take it on an adventure or explore local trails and have a blast.
Find your favorite deals:
Where To Shop?
We found that these merchants offer fantastic Mountain Bike deals for mountain bikers.
---
Black Friday 2021: A Chance To Save On Mountain Biking Purchases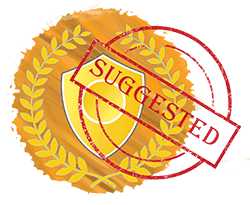 From my experience, I already know that I will need some replacement parts when the next cycling season begins. For example, I might have to replace my tires, chain, maintenance parts, some tools, apparel, perhaps a new groupset, and more.
Why should I wait for spring when the prices are highest, when I can shop on Black Friday, a couple of months earlier when the prices are lowest? It makes a lot of sense!
If you want to follow my example and save as well, stick around and I'll help you out. Researching dozens of websites and retailers on your own, looking for the best deals is hard. That's why I've decided to share all of the best deals that I find with you! Enjoy and happy shopping!
What Mountain Biking Items Can You Expect To Find?
Black Friday has become such as massive shopping event that you can expect items from all different categories to be heavily discounted.
Each year, the selection of items is different. We won't know for certain until the Black Friday weekend actually comes.
But there's no doubt that you can expect to find bikes, tools, gear, accessories, clothes, parts, electronics, and a lot more, for prices that are cheaper than ever.
Where To Find The Best Mountain Bike Black Friday 2021 Deals?
Saving money on Black Friday is easy. However, finding the best deals is not that simple. If you want to be certain that you won't miss anything, you need to spend hours searching for discounts in different online shops.
Alternately, you can check out Bicycle Guider's selection of the best mountain biking deals on Black Friday and start from there. We'll update it regularly, even daily, so bookmark the page and stay tuned for massive discounts %%%!
---
Jump directly to Gear  /  Apparel   / Women / Bikes / Shops
---