Mark a new bike with a fat X on your calendar on November 25! (And also 28 – Cyber Monday, (also called Cyber Weekend)). It's the right weekend to make the best Black Friday mountain bike deals!
The best shopping weekend for mountain bikers has arrived! Black Friday is the time of the year when you can buy the best cycling items for the best prices you can get.
As you know, mountain biking is a sport that requires a lot of gear, clothing, and occasional replacement parts. All of that costs a lot. My secret that I've been going back to all of these years is to make all of my mountain biking-related purchases on Black Friday.
To be honest, I've saved a lot so far!
Our top list of Black Friday Mountain Bike Deals
Amazon – Outdoors & sports category
Competitive Cyclist – Up to 52% off on bikes, frames, essentials and components
evo – Up to $1,500 off. Yeti, Revel, Norco, Juliana, Devinci, Scott, Evil, Santa Cruz
JensonUSA – Black Friday Sale
Rad Power Bikes – Save $500 on RadRover 6 Plus and other models
Scroll down to see FULL LIST of Black Friday MTB deals…
So, let's check the best cycling Black Friday deals…
QuietKat Jeep $4,729 $6,299
QuietKat Jeep is available for a ridiculously low price. This bike isn't even really a bike, it's more like a beast. The Jeep electric mountain bike is powered by either a 750W or a 1000W motor and has a range of 22-44 miles.
The beefy 4.8″ tires are suitable for rough terrain and will only enhance the riding experience.
So, if you're looking for a bike that would take your adventures to the next level, QuietKat Jeep might just be the perfect bike.
Marin Palisades Trail 2 $449.94 $1,019
Marin Palisades Trail 2 is one of our favorite entry-level mountain bikes and at the moment, it's available with a whopping 56% discount!
This is a good starting point for people who are looking to start their mountain biking journey – built with quality components, there's just no match for it.
Scott Scale 940 $1,839.99 $2,299.99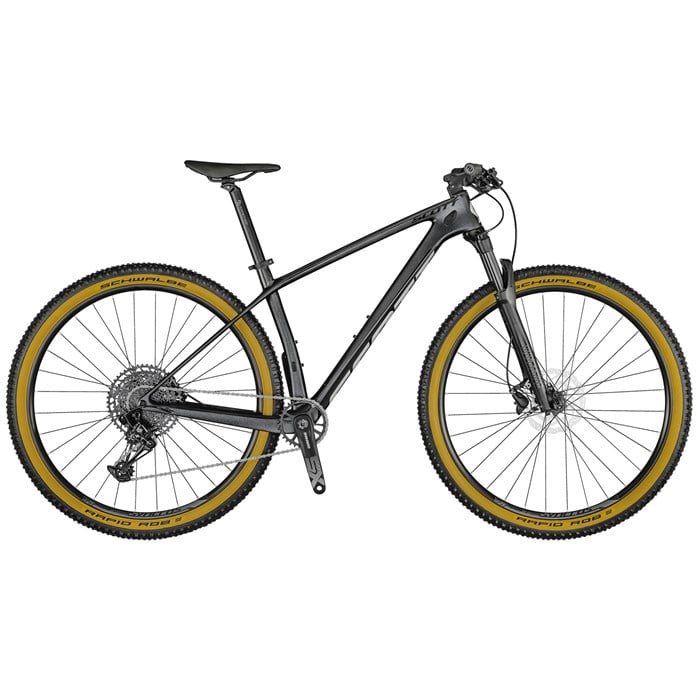 Scott Scale is a hardtail mountain bike, that has been taken to a whole new level.
Carbon frame, solid components that can handle pretty much every terrain, and durable suspension are just a few selling points of this bike.
Priority 600X $3,200 $3,500
Priority 600X is a hardtail mountain bike on a whole new level. 100mm of travel will take you over every obstacle, but this is not what makes this bike so special.
The 600X sports a belt drive system, which is famously maintenance-free. And with the enclosed Pinion C1.12 gearbox, this bike is ready to go everywhere.
Use code BF200 to get $200 off!
Norco Fluid FS 1 $2,549.94 $3,099
Norco Fluid FS 1 is a track bike designed to handle both climbing and downhills. With 130mm of travel on the front and 120mm at the back, there's no other in this price range.
Good quality Shimano components brighten up the bike and even the frame is made to elevate the riding experience!
Norco Fluid is a great level-up for someone who already knows their way on the trails.
Aventon Aventure $1,699 $1,999
Aventon Aventure is a powerful machine, and like the name hints, it's ready for adventure. With fat 4″ tires and a 750W motor, this bike will drag you over almost every trail. 80mm of travel isn't too much, but let's keep in mind, that this is still a beginner-friendly electric mountain bike.
Alchemy Arktos 120 Starting From $4,999 $5,999
If you've ever dreamed about owning a high-quality mountain bike, now is the time in the form of Alchemy Arktos.
Alchemy's carbon frame is something to marvel over. These frames are durable and specifically designed to handle rough terrain.
Quality components, carbon frame that has been perfected over a decade, quality suspension – it doesn't get much better than that!
Orbea Rise M20 E-Mountain Bike $6,289.15 $7,399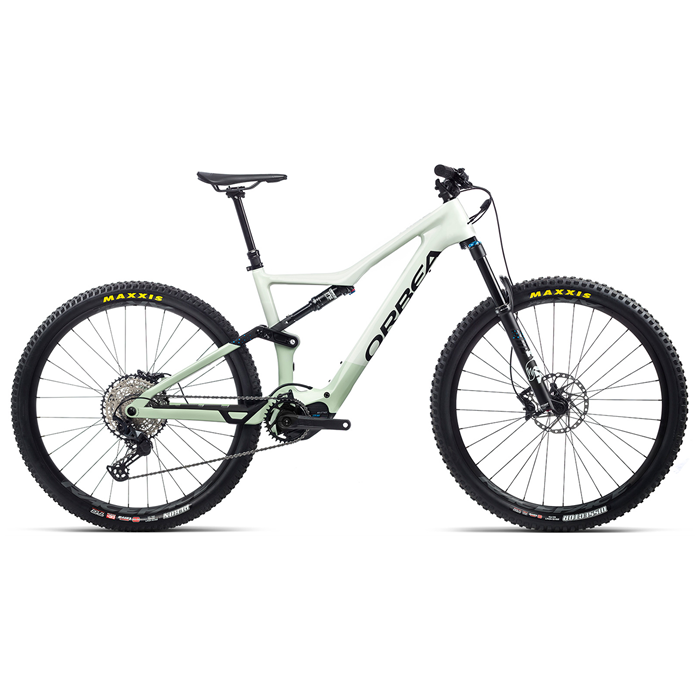 Orbea Rise M20 does not look like an electric mountain bike, yet it is one.
This ultra-light electric bike is described as a bike that is about enhancement rather than overpowering and we could not agree more.
Bold Linkin 135 Ultimate $7,199.95 $8,999.99
Bold Linkin 135 is a bike that has been specially engineered for bikers who are looking for a high-end experience.
Although it might not seem so at first sight, this is a full-suspension mountain bike. And this is not where the surprises end.
This machine is a worthy companion for true enthusiasts who want to spice up their rides.
NS Bikes E-Fine 1 $5,999.95 $7,999.99
NS Bikes E-Fine 1 is an electric mountain bike with dual suspension. Powered by quality Shimano mechanics, this bike will leave a cloud of dust behind you.
Santa Cruz Heckler C S 29 $7,799.95 $10,399.99
Santa Cruz is a household name in the mountain biking world and Santa Cruz Heckler lives up to this name.
Although it doesn't look like one, the Heckler is actually an electric mountain bike. And boy is it a good one!
Made with high-quality components, there's just no match for it. And the greatest thing about this bike – it's available with a whopping 25% discount! This price is hard to beat!
Rad Power Bikes RadRover $1,499 $1,999
The RadRover is definitely the bike that helped Rad Power Bikes become one of the most popular brands in the affordable e-bike niche. It has 4″ fat tires, excellent accessories, a powerful motor and battery, and good looks. This Black Friday, you can get both the step-through and the step-over models with a $100 discount.
Norco Storm 20 $399 $529
Norco Storm 20 is a kids' mountain bike suitable for 7-9-year-olds. Named after its bigger sibling, the Norco Storm is a great way for a child to try out mountain biking, ride on family rides or even ride it to school and back.
This bike has a simple single-speed drivetrain, so the kid only needs to worry about pedaling.
NS Zircus $799.95 $949.99
Lightweight, yet strong aluminum frame, good quality components – NS Zircus is perfect for pumptrack.
Built with quality components, there is no other like this.
Find your favorite deals:
Where To Shop (Full List of Best Deals)
We found that these merchants offer fantastic Mountain Bike deals for mountain bikers.
---
Black Friday 2022: A Chance To Save On Mountain Biking Purchases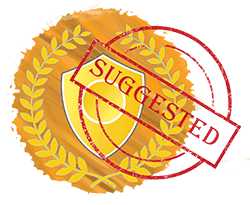 From my experience, I already know that I will need some replacement parts when the next cycling season begins. For example, I might have to replace my tires, chain, maintenance parts, some tools, apparel, perhaps a new groupset, and more.
Why should I wait for spring when the prices are highest, when I can shop on Black Friday, a couple of months earlier when the prices are lowest? It makes a lot of sense!
If you want to follow my example and save as well, stick around and I'll help you out. Researching dozens of websites and retailers on your own, looking for the best deals is hard. That's why I've decided to share all of the best deals that I find with you! Enjoy and happy shopping!
What Mountain Biking Items Can You Expect To Find?
Black Friday has become such as massive shopping event that you can expect items from all different categories to be heavily discounted.
Each year, the selection of items is different. We won't know for certain until the Black Friday weekend actually comes.
But there's no doubt that you can expect to find bikes, tools, gear, accessories, clothes, parts, electronics, and a lot more, for prices that are cheaper than ever.
Where To Find The Best Mountain Bike Black Friday 2022 Deals?
Saving money on Black Friday is easy. However, finding the best deals is not that simple. If you want to be certain that you won't miss anything, you need to spend hours searching for discounts in different online shops.
Alternatively, you can check out Bicycle Guider's selection of the best mountain biking deals on Black Friday and start from there. We'll update it regularly, even daily, so bookmark the page and stay tuned for massive discounts %%%!
Does REI have Black Friday Sales?
REI has not participated in Black Friday sales for a few years now, and 2022 is no different. Instead, they opt to go outside and enjoy the wilderness and invite everyone else to do the same!