Mark a new bike with a fat X on your calendar on November 27 2020! It's the right weekend to make the best Black Friday mountain bike deals!
The best shopping weekend for mountain bikers is just around the corner! Black Friday is the time of the year when you can buy the best cycling items for the best prices you can get.
As you know, mountain biking is a sport that requires a lot of gear, clothing, and occasional replacement parts. All of that costs a lot. My secret that I've been going back to all of these years is to make all of my mountain biking-related purchases on Black Friday. To be honest, I've saved a lot so far!
Where To Shop?
We found that these merchants offer fantastic Mountain Bike deals for mountain bikers.
---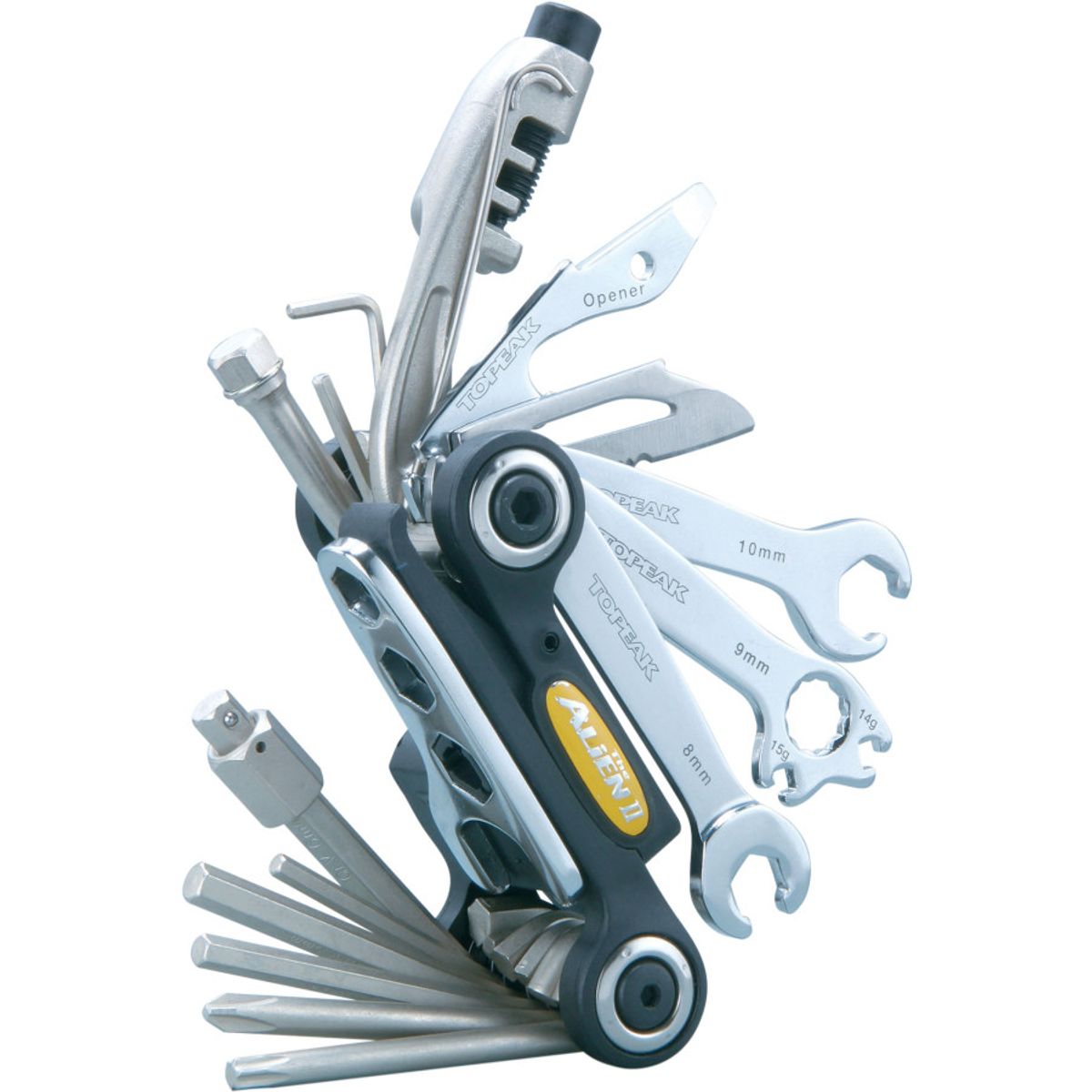 You never know what tool you might need on a long ride, so it's best to bring them all with you. Luckily, you do not need to haul a trailer to do that—simply get the Topeak Alien II multi-tool which has 26 tools in total. You can even split it into two parts and carry just the essentials, which will reduce the weight in your pocket or on your bike.
Get From CompetitiveCyclist.com
We all need energy, especially when cycling! GU Energy drink mixes can be purchased in single-use packages or 1.1-ounce canisters; orange, mandarin, jet blackberry, strawberry-banana, salted watermelon and lemon sublime. 100 calories per serving; 450 mg of Amino acids.
Were Yeti and Santa Cruz mountain bikes and frames unattainable for you because of their steep price? Competitive Cyclist might be able to change that with their attractive Black Friday deals on these premium MTB machines. Check them out and save!
Stay hydrated on all your rides no matter how long and arduous they are! Evo can help you achieve that with their massive selection of high-quality hydration bags this Black Friday. Never get thirsty again.
If you're looking for the best of the best when it comes to off-road cycling shoes from Fi'zi:k, then you should check out the X1 Infinito. These shoes are performance-oriented and will help you get more power into your pedals, as well as have more confidence in bends and during jumps.
We all need air. Your bike does too! The best way to give this crucial life ingredient to your bike is with a floor pump. The Serfas Floor Pump is compatible with both Presta and Shrader valves, which makes it an ideal choice for both road and mountain bikers.
Pour some cleaning fluid, fit on your chain, and start turning the pedals. Those are all of the steps that you need to remember! The Foundation Bike Chain Scrubber will leave both your chain and your apartment sparkling clean.
Drop your seatpost with the flick of a finger and hit that descent as hard as you can! The Race Face Turbine Dropper Seatpost works great in all conditions, including sub-zero weather and temperatures.
Santa Cruz mountain bicycles are rising in popularity fast. We believe that the trend will continue after this year's Black Friday and Evo's discounts on Santa Cruz models. Check out their selection and save up to $2,400.
Giant Anthem 29 1 is a mean-looking bike that's also mean on the trails. It is a versatile bike that does equally well in races as it does in recreational rides. It's packed with a 12-spd drivetrain, hydraulic discs, SRAM components, and so much more.
Check out the rich selection of discounted mountain bicycles on Competitive Cyclist. Select one or more of their full-suspension or hardtail models and save this Black Friday. The offer includes models from brands such as Ibis, Yeti, Devinci, Santa Cruz, and more.
Schwalbe Magic Mary (27.5″ x 2.35″) TL – $32.99 (Was $85) – 61% OFF
Schwalbe Magic Mary can do magic tricks on the trails. It's aggressive, protruding knobs will dig into the ground making you more confident and transforming the capability of your bike. Save 61% on it.
The Royal Racing Core Gloves have a sticky surface that improves your grip on the handlebars. They're a crucial addition when doing jumps and tricks that will prevent your hands from sliding off. They'll also keep your hands clean and provide some mild protection.
If we had to choose a bike by its looks, we'de definitely choose the Marin Nail Trail 7. Just look at it! If we had to choose a bike by its value and specs, this one would again float to the top. 120 mm front suspension, massive tires, 27.5″ wheels, 1X11 drivetrain, Shimano SLX… Should we go on?
If you need a tire that won't betray you when the going gets tough, don't look much further than Schwalbe Thunder Burt. It's fast on the flats and digs into the ground when cornering thanks to its aggressive side knobs.
Diamondback Sync'r Carbon is a lightweight mean machine! Ideal for all the pros on the trails or those who aspire to become one! One of the most capable Diamondback hardtail bikes.
If you were to find yourself in nuclear aftermath, what's the bike you would hope to have? The Nukeproof, of course! With its 170 mm of travel, it glides over everything it gets in its way. This time, you'll save 35% when buying it!
Tame the trails with ease on this high-performing aluminum hardtail bike! Cube Reaction TM Race has 12 gears, hydraulic disc brakes, 130 mm of travel, and a fantastic value to money ratio!
The wheels are the part of your bike that sustains the most beating when hitting the trails as hard as you can. That's why it's wise to invest in a good set that will not let you down when you need it the most. A lot of pros recommend FSA K-Force.
Find your favorite deal:
Black Friday 2019: A Chance To Save On Mountain Biking Purchases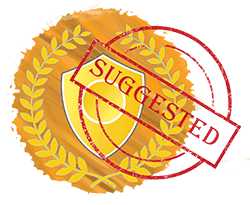 From my experience, I already know that I will need some replacement parts when the next cycling season begins. For example, I might have to replace my tires, chain, maintenance parts, some tools, apparel, perhaps a new groupset, and more.
Why should I wait for spring when the prices are highest, when I can shop on Black Friday, a couple of months earlier when the prices are lowest? It makes a lot of sense!
If you want to follow my example and save as well, stick around and I'll help you out. Researching dozens of websites and retailers on your own, looking for the best deals is hard. That's why I've decided to share all of the best deals that I find with you! Enjoy and happy shopping!
What Mountain Biking Items Can You Expect To Find?
Black Friday has become such as massive shopping event that you can expect items from all different categories to be heavily discounted.
Each year, the selection of items is different. We won't know for certain until the Black Friday weekend actually comes.
But there's no doubt that you can expect to find bikes, tools, gear, accessories, clothes, parts, electronics, and a lot more, for prices that are cheaper than ever.
Where To Find The Best Mountain Bike Black Friday 2019 Deals?
Saving money on Black Friday is easy. However, finding the best deals is not that simple. If you want to be certain that you won't miss anything, you need to spend hours searching for discounts in different online shops.
Alternately, you can check out Bicycle Guider's selection of the best mountain biking deals on Black Friday and start from there. We'll update it regularly, even daily, so bookmark the page and stay tuned for massive discounts %%%!
---
Jump directly to Gear  /  Apparel   / Women / Bikes / Shops