Trek Domane SL 6 Gen 4 is Trek's second-highest bike in the carbon SL range and it spares no expense on top-quality parts and manufacture.
From here on up is the Domane SLR range, bikes that are focused on team-sponsored events and are mostly unaffordable to individual riders.
At its core, the SL 6 boasts Trek's groundbreaking IsoSpeed shock reduction system built into its patented 500 Series OCLV carbon frame.
Together, the two offer one of the best carbon road bike framesets available, providing rigid stability and exceptional comfort.
Trek Domane SL 6 Quick Overview
With a Shimano 105 groupset, internal Di2 routing, Paradigm Comp rims, and a carbon seat post, it's clear to see that Trek spared no expense when building the Domane SL6.
Key Specs:
Frame: 500 Series OCLV Carbon, front and rear IsoSpeed, DuoTrap S compatible
Fork: Domane SLR carbon, internal brake routing, fender mounts
Front Derailleur: Shimano 105 R7150 Di2
Rear Derailleur: Shimano R7150 Di2
Wheels: Bontrager Paradigm Comp 25, tubeless-ready
Number of Gears: 22
Brakes: Shimano SM-RT70
Tires: Bontrager R3 Hard-Case Lite, aramid bead, 700x32c
Weight: 19.63 lbs / 8.90 kg
Main Features
---
The Domane SL 6 features quality parts from top to bottom, starting with the IsoSpeed frame and working down to the 105 groupset and Paradigm rims.
It's a bicycle that personifies speed, comfort, and efficiency in every way possible.
Shimano 105 groupset
Domane SL 6 used to sport a Shimano Ultegra groupset, but this year they've switched it back to 105.
While it might seem like a downgrade, 105 is one of the most popular groupsets among road cyclists and amateur racers.
Shimano 105 groupset offers performance and reliability all in one
OCLV carbon IsoSpeed frame
Trek has spent years developing its IsoSpeed system and it's come through several iterations to reach the current product.
Designed as a means to absorb road shock without sacrificing efficiency, IsoSpeed is a somewhat futuristic frame technology.
It works by decoupling the steerer tube and seat tube from the frame using a rocker cup that permits some flex while maintaining rigidity.
While it might sound like overkill, it works so well you'll likely never want to ride another bike without it.
This has been combined with its highly compacted, low-void carbon frame to add strength and confidence on even the roughest terrain.
If you've ever come off of a long ride feeling like your flesh has shaken off your bones, you'll appreciate IsoSpeed technology.
It is particularly welcome on the famous cobbled streets that any European rider will be very well familiar with.
Paradigm Comp wheels
Trek Domane SL 6 comes fitted with Bontrager Paradigm Comp 25 TLR Disc road wheels with a Shimano 11-speed freehub on the rear.
The tubeless-ready rims have a 25mm inner width designed for wide road or gravel tires.
The SL 6 also comes with uncommonly large tires, in this case, Bontrager R2 Hard-Case aramid-bead 700x32c tires.
It's an odd feature for a road bike but the extra fork clearance can actually take tires up to 38c in size.
Endurance geometry
The geometry on Trek's Domane SL range of bikes is designed to balance speed with comfort. It utilizes a slightly higher head tube to put the rider in a less aggressive position.
This provides better stability and comfort while maintaining a high degree of performance.
This helps the rider to conserve energy over long distances so there is still some juice in the tank for the final home stretch.
Micro-adjust seatmast
Amongst the Domane SL 6's multitude of features is the micro-adjustable carbon seatmast.
It's lightweight, aerodynamic, and provides millimeter-perfect adjustments for the exact right fit.
Professional riders will know the difference that even a millimeter in seat height can have on performance.
With the micro-adjust seatmast, you'll be able to shave those much-needed seconds off your record time.
Sizes
The Trek Domane SL 6 comes in 9 different sizes to fit heights of 4'11" to 6'5″.
44: 4'11" – 5'0″
47: 5'0″ – 5'2″
50: 5'2″ – 5'4″
52: 5'4″ – 5'6″
54: 5'6″ – 5'9″
56: 5'9″ – 5'11"
58: 5'11" – 6'1″
60: 6'1″ – 6'3″
62: 6'3″ – 6'5″
Is The Trek Domane SL 6 Right Choice For You?
Trek Domane SL 6 is a professional carbon road for riders who compete regularly in races, sportives, and cycling events.
As the price indicates, it is not designed for casual use. The true potential would not be fully realized by an amateur rider.
However, the Trek Domane range does serve something of a niche in the carbon road bike world.
Rather than focusing purely on speed, Domane bikes are best suited to riders who will be tackling a variety of different terrain.
If you often find yourself held back by cobblestones, gravel, or dirt track, then the Domane SL 6 could be the answer you're looking for.
It's specifically designed to tackle undesirable terrain with smooth and calculated efficiency.
Check out our other reviews on Trek Domane Bikes: AL 2, AL 3, SL4 and SL5.
Related: Trek Bikes Explained – In-Depth Overview
Is it worth the money?
Trek Domane SL 6 is in a price range above what most people would typically spend on a bike for recreational purposes.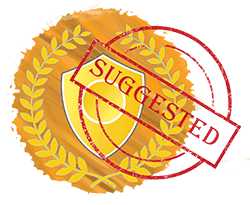 However, if purchased for the right reasons and used for its intended purpose, the Domane SL 6 will certainly make the buyer feel they have got their money's worth.
The strong and build and quality parts mean the bike will last for years without the need for any expensive repairs or upgrades.
It represents the type of investment that may cost a lot initially but pays off in the long run.
There are no comments yet, add one below.