Trek Domane SL 5 is a step up from an entry-level carbon bike, featuring high-quality components and Trek's patented IsoSpeed frame.
Trek's Domane SL 5 carbon road bike features its unique 500 Series OCLV Carbon frame with front and rear IsoSpeed to absorb shock and reduce fatigue.
The IsoSpeed system is the result of years of research and development to create a frame with unprecedented comfort and maximum efficiency.
The Domane range of carbon road bikes is slightly heavier than typical carbon frame racing bikes due to the additional strength and comfort features.
These include thicker tires, heavier rims, and hydraulic brakes.
Trek Domane SL 5 Quick Overview
---
Trek Domane SL 5 Gen 4 is fitted with high-quality, lightweight components that complement its OCLV carbon frame.
This, coupled with IsoSpeed technology, makes for a surprisingly tight yet smooth ride.
Key Specs:
Frame: 500 Series OCLV Carbon IsoSpeed
Fork: Domane SL tapered carbon steerer
Front Derailleur: Shimano 105, R7000
Rear Derailleur: Shimano 105, R7000
Rims: Bontrager Affinity Disc Tubeless Ready
Number of Gears: 22
Brakes: Shimano SM-RT70
Tires: Bontrager R3 Hard-Case Lite, aramid bead, 700x32c
Weight: 19.69 lbs / 8.93 kg
Main Features
---
Rather than just a well-equipped carbon frame bike, the Domane SL 5 fits together specific features to create a light and comfortable road bike that can also tackle rough terrain.
The carbon IsoSpeed frame is supported by a Shimano 105 groupset and hydraulic disc brakes.
IsoSpeed carbon frame
Trek's IsoSpeed system features front and back decouplers with a rocker cup that allows flex in the seat tube and steerer tube.
This helps to provide a smooth ride without losing solid road contact and stability.
The frame uses optimized endurance geometry to give the rider a confident, controlled feeling in the saddle.
When it comes to carbon frames, its 500 Series OCLV is on the heavier side which is most noticeable on hills. However, it makes up for this but cutting through bumpy surfaces with ease.
Performance Cable Routing
The rear gearing and brake cables are internally routed through the bike's carbon body, keeping the frame neat and clean.
This not only protects the cables but makes everything more attractive and aerodynamic.
Unfortunately, the front disc brake cabling is not routed through the fork, leaving a rather untidy zip-tie solution running down the left fork.
An odd choice for a road bike in this price range but it works just as well, albeit a bit less easy on the eye.
Shimano 105 groupset
Trek's decision to use Shimano's 105 groupset for the Domane SL 5 was an excellent choice and suits its high-quality carbon frame.
The complete Shimano groupset includes the shifters, chain, hydraulic brakes, front and rear derailleurs, and an 11-speed cassette.
The complete set works together to provide excellent, fault-proof mechanics and seamless operation that lets you focus on the road ahead.
Shimano 105 is one of the most reliable drivechains available and has been a firm favorite of cyclists around the world for decades.
Wheelset
The Domane SL 5 incorporates Bontrager Paradigm rims for their strong, durable nature.
Wrapped around the Domane SL 5's Paradigm rims are Bontrager R3 Hard-Case Lite 700x32c tires.
The extra-large tires are an unusual choice for a carbon road bike, further solidifying its purpose as an all-terrain machine.
Endurance geometry
The endurance geometry used in the Domane range of road bikes is designed for long-distance rides, with a slightly higher headtube.
It attempts to balance speed and comfort, providing a more relaxed seating position than is commonly found on carbon racing bikes.
The sloping top tube reaches the seat post at an angle that makes it appear to move almost continuously into the seatstays.
The thicker-than-usual downtube also has an ever-so-slight bend that creates an appealing profile view.
It's a marriage of technical perfection and high-quality materials to deliver a truly unique carbon frameset.
Sizes
---
The Trek Domane SL 5 comes in 9 different sizes to fit heights of 4'11 to 6'2.
44: 4'11" – 5'0″
47 : 5'0″ – 5'2″
50: 5'2″ – 5'4″
52: 5'4″ – 5'6″
54: 5'6″ – 5'9″
56: 5'9″ – 5'11"
58: 5'11" – 6'1″
60: 6'1″ – 6'3″
62: 6'3″ – 6'5″
Is the Trek Domane SL 5 the Right Choice For You?
---
Trek's Domane SL 5 is a serious carbon-framed road bike for dedicated riders looking to cover long distances on a regular basis.
It would suit semi-professional cyclists and triathletes looking to train regularly for competitions and events.
Sure, if you're just a weekend rider and can afford it, you'll love it.
However, a bike of this quality deserves to be put through its paces by those aiming for the podium.
It's tough, fast, comparatively light, and most importantly: it provides a beautifully smooth ride.
Check out our other reviews on Domane AL 2, AL3, SL4 and SL6.
Related: Trek Bikes Explained – In-Depth Overview
Is It Worth the Money?
---
High-quality carbon frame: check.
Scientifically proven and tested endurance frame geometry: check.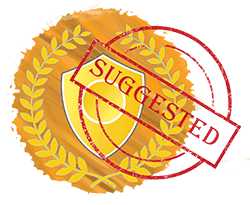 High-quality Shimano components: check.
A price tag under $3,500: check.
I would say, yes, the Trek Domane SL 5 is most certainly a piece of equipment that ticks all the right boxes to offer excellent value for money.
There are faster and lighter carbon road bikes in a similar price range, and there are tougher bikes too, but none of them find the balance quite as well as the Trek Domane SL 5 does.
This is a long-lasting bike that will seldom require any repairs or upgrades.
There are no comments yet, add one below.