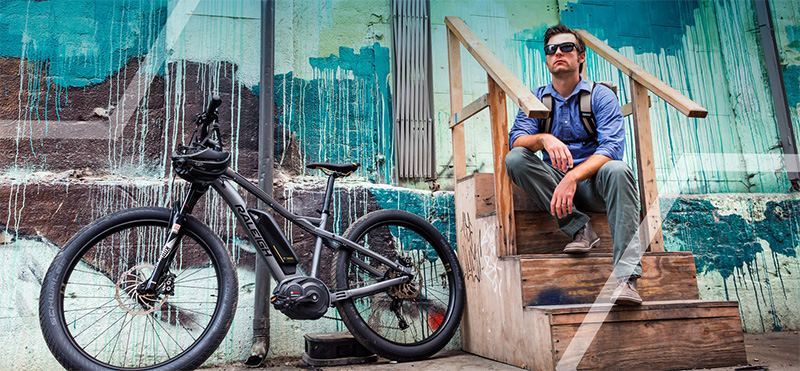 Raleigh Bicycle Company is one of the most well-known UK-based bicycle manufacturers in the world. During its long existence, it has pioneered various technologies and helped shape the bicycles that we all love and ride today.
The company started in Nottingham, back in 1885, when it was founded by two cycling enthusiasts called Richard Woodhead and Paul Angois.
Soon, they began manufacturing the Raleigh Safety Bicycle, which was their answer to the impractical and unsafe Penny Farthing, that was widely used. Soon after that, in 1888, this new product attracted the attention of Richard Bowden, a long-distance tricyclist, who eventually acquired the company and renamed it to Raleigh Cycle Company.
---
In this Raleigh Electric bikes overview, you will find the following chapters:
---

The brand started growing and eventually claimed as much as 85% of the UK market and opened additional branches in the USA, Ireland, and Canada.
Across different periods, Raleigh experimented with multiple products, including motorcycles and tricycles, but their staple has always been superiorly crafted bicycles.
Raleigh's history includes involvement in and support of professional cycling as well, with several results worth mentioning. The most notable ones include taking Joop Zoetemelk to a Tour de France victory in 1980 and Team USA's impressive victories at the Olympic games in LA. After a short hiatus, the company launched Team Raleigh, a new Continental-level cycling team, marking its return to professional cycling.
Raleigh E-Bike Models
Raleigh has continued its tradition of going along and even being ahead of its time. Nowadays, its offer includes electric bicycles as well, which are gaining momentum and becoming an integral part of the cycling world. The selection is intended for different people and a wide spectrum of purposes, and lists product categories such as Leisure, Speed, Trail, and Utility.
Let's go over each category and find out what the idea behind them is and whether it is the choice you should be making.
Related: How to Choose an Electric Bike
Leisure

The leisure category of Raleigh Electric Bicycles at first glance has a traditional and a stylish appeal, that would entice anyone who does not view a bicycle as a simple tool, but a statement as well.
The design of Raleigh bicycles ensures a comfortable fit that will keep you in an upright position and allow you to cruise the city with ease.
The most popular models include Retroglide IE and Superbe IE, which are available in a rich spectrum of colors, feature different wheel and frame sizes, as well as different frame types.
Speed

If you are a modern type and prefer contemporary design then you will like what you see in the Speed category. These bicycles are built with the road in mind and intended to make your commutes greener, but also more efficient. All that with the help of max-assisted speed of 28 mph (45 kph).
The most popular model in this section is Sprint IE, which is a highly versatile, all-around bike. The selection will soon be enriched with another model called Tamland IE, which is listed on the website with a "Coming Soon!" badge.
These models are available in one wheel size (27.5") and different frame sizes and types, including step over and step thru frames.
Trail

The trail models in this Raleigh electric bike review are designed to appeal to nature lovers and adrenaline junkies. Its wide tires give it lots of stability on uneven terrain and the powerful Bosch electric motor provides additional power.
The selection includes 5 different models at this time, with or without front and back suspension. They're available in three colors (black, grey, silver) and three frame sizes (S, M, L).
All five Raleigh trail models have a mean look to them and will make any teenager's eyes sparkle, or make you yourself feel like one once again.
Utility

The Utility models of Raleigh Electric Bicycles aim to eliminate that one downside that most bicycles have – carrying stuff. Whether you struggle with carrying weekly groceries from the supermarket or taking your kids to school, one of the Utility models will deal with that problem.
Additionally, if you love bicycle touring, but covering long distances day in and day out repels you, Utility models can give your legs and your motivation the extra boost.
The selection features three models, which all come in one size that fits all. You can also choose the Tristar IE model, which offers greater stability on account of having three wheels.
Technology
In order to power its electric bikes, Raleigh partners with four renowned e-motor manufacturers. Most of its electric bicycles are assisted by Bosch e-bike systems, but Brose, Shimano, and TranzX also make the list.
The Motor
All of Raleigh Electric bicycles are pedal-assisted. That means that the motor is activated only when you are pedaling, to support you and boost your power input. No models feature throttle-activated systems, but Raleigh allows its users to add an optional Boost Button on its bikes powered by TranzX drive systems. This combination gives additional power on top of the paddle-assisted output.
In order to power its electric bikes, Raleigh partners with four renowned e-motor manufacturers — Bosch, Brose, Shimano, and TranzX.
All e-bikes from Raleigh selection feature a mid-drive motor, which means that the motor is attached to the frame and powers the crank. This system has many advantages compared to hub motors, some of which are:
Low center of gravity that improves balance
Smoother and more predictable power output
Better efficiency and longer range
Easier to maintain
The Battery
Similar to the motor, Raleigh relies on four globally known companies to supply batteries for its e-bicycles. These leading brands are Panasonic, LG, Samsung and Sony. The same cylindrical cells used in these e-bikes are used in many electric cars nowadays, including Tesla!
All batteries are fitted with a BMS (Battery Management System) which prolongs its discharge time, as well as its life, by controlling the temperature, discharge, recharge, and balancing the cells.
What most users are especially interested in when it comes to e-bikes is range. It is very difficult to estimate the exact range. We can still make some predictions using the information that we have. Most Raleigh e-bikes use between 12 and 24Wh per mile, and most battery packs' capacity is 500Wh, so we can expect the battery to last anywhere between 20 and 40 miles (30-60km). Raleigh provides the estimated range for every model on its product page. In the end it all depends on how conservatively you use the battery.
Every Raleigh e-bike is equipped with a battery gauge that provides information about battery life and range, which is updated in real-time. One battery pack will last you anywhere between 2 and 4 years, depending on how much you use it and how often you recharge it. When you have to recharge it, though, you will have to wait for up to 6 hours to charge it from 0-100%.
Shipping
Raleigh advertises free same-day shipping for all of its models. When you order a bicycle from them, you have three options when it comes to picking it up:
Pick it up at a local bike shop
Beeline home delivery
Standard home delivery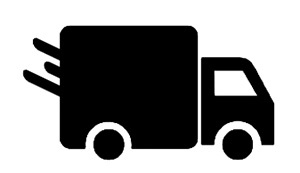 The best option is picking up your bicycle at a local bike shop if there is a licensed dealer nearby. Your bicycle will generally be available for pickup 4-7 days after it arrives at the shop near you.
Raleigh bikes shipping is free in the USA (excluding HI and AK).
The second option, Beeline home delivery, means that your bike gets delivered to your door by a certified Beeline mechanic. However, this option is only offered when there is an available delivery partner in the area. Upon checkout, you will be presented with the option and you can schedule the delivery at that time.
Finally, for standard home delivery. The e-bike is 85% assembled. The same-day shipping applies to any order that is processed by 3 pm on working days and it is valid in the contiguous US; that is, 48 states only.
Assembly
You'd think that assembling an Raleigh electric bicycle is like rocket science, but it's nothing like that. More so, since Raleigh will in most cases take care of the whole process instead of you.
If you choose your local bike shop or Beeline delivery as your shipping option, a certified mechanic will take care of the whole assembly process for you. On top of that, upon pick up, a mechanic will adjust the proper basic fitting, so that you end up with a product that is 100% ready to use.
If you choose standard home delivery as your preferred shipping option, your bicycle will be only 85% assembled and you will have to do the rest of the work. Don't panic yet, since Raleigh has made sure to make an instruction manual to make the assembly process a breeze. You will receive it with your shipment, but it is also available online in .pdf format.
The manual includes all the information that you need, including parts identification graphs, before riding section, and assembly instructions. You will know exactly which tools you need and which part fits where on the bike.
Sizes
Raleigh electric bikes are available in various sizes. You will be able to choose one that fits you no matter where on the size chart you belong.
The models within the Leisure category offer the biggest choice when it comes to size range, including XS, SM, MD, LG, while Speed and Trail categories are only available in SM, MD, and LG sizes. The height range for each size is:
XS fits 5 ft – 5ft 3 in
SM fits 5 ft 3 in – 5 ft 6 in
MD fits 5 ft 6 in – 5 ft 9 in
LG fits 5 ft 9 in – 6 ft
It appears from this representation that those taller than 6 ft might not be able to find their right fit. However, raising the seat post and the handlebars might help in such cases.
When it comes to the Utility models, they are only available in one size that fits all. You will have to set up the bicycle to fit your height using adjustment points (seat post and handlebars).
Finally, if you opt for one of the Leisure models. You can choose between 26" and 700C wheel size, which will impact stability and speed, but also looks. Speed and Trail models come equipped with 27.5" wheels, while Utility models roll on custom-sized wheels.
Our Opinion
After reviewing and getting to know more about the selection of Raleigh electric bikes, we are left with a positive impression. Raleigh seems to live up to its reputation even in the modern times and with the contemporary technologies.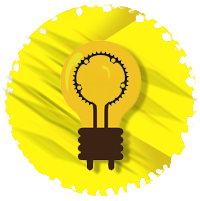 The range of e-bike models offered is rich enough to please a wide variety of customers. Raleigh also gives a lot in terms of technology that it puts on the bikes. Partnering with highly reputed brands guarantees reliability and a long life span.
Raleigh is not one of the most popular bike manufacturers in the world. They make high-quality electric bikes that can last for years and cover thousands of miles.
However, these partnerships and these perks come at a price – literally. Many models in Raleigh's selection of e-bikes are in the price range of $4,000-$5,000. While the amount of money that you will have to put aside for one of the average models is around $3,000. To be honest, though, you do get seriously good value for that money.
Another slight downside has to do with the frame sizes offered. The largest size only fits a maximum of 6 ft in height. Those taller than that might have to look into additional manufacturers before finding their right fit.
All in all, it is definitely a brand that has earned its name over time and is worth considering. We highly recommend it!
Conclusion
To sum it all up, Raleigh electric bicycles stand out among the myriad of other e-bike manufacturers.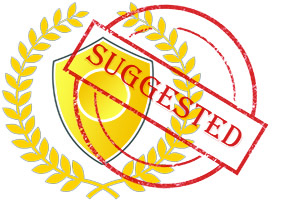 The wide range of models offered in four categories means that everyone will find a bike that fits their needs.
The high-end components fitted on Raleigh bicycles should reduce the anxiety that some people have regarding the reliability of electric bikes and their drive-range.
Finally, the same-day shipping feature and the assembly that is mostly taken care of should act as an additional motivation for any skeptical potential buyers out there.
The final decision is on you, but hopefully, after reading this review and jotting down some takeaways, it will be easier to make it.