Are you looking for the brand that gave you the mountain bike we know and love today? Well, Breezer Bikes is that brand. Founder, Joe Breeze developed the modern mountain bike.
Part of Best Bike Brands
That was some time ago (namely in 1977) and bikes have developed a lot since then. Have Breezer Bikes kept up with the competition?
The lineup caters to a lot of different riders. In this Overview of Breezer Bikes, we'll be looking at those bikes and who they're for.
More importantly, we'll be looking at whether they're any good!
Overview of the Brand
Breezer bikes become the world's first mountain bike brand in 1977 when Joe Breeze hand-built the first modern mountain bike.
He did this as when he was racing the heavy bikes he and his friends were using simply didn't stand up to the rigors of mountain biking. So his friends asked Joe to build a frame and Breezer #1 was born.
By June 1978, Joe had built 10 of these mountain bikes. They were made using chrome-moly alloy steel and are considered to be the first modern mountain bikes.
The ethos behind Breezer bikes was to make bikes for every level of rider. Joe's goal was simple — to create bikes that have a light and lively ride quality. One that will put a smile on your face every time you ride it.
That ethos remains with Breezer bikes today. Over the years Breezer Bikes has developed different types of bikes. Most of the 1980s and 1990s were mountain and road-racing bikes.
In 2002, the company released a new model of bike, designed entirely for transportation. Local travel, errands in town, and commuting.
In 2008, Joe Breeze sold the Breezer brand to Advanced Sports International. Though he didn't leave the brand entirely. He still worked as the frame designer for Breezer.
Advanced Sports International went bankrupt in 2018 and Breezer is now owned by BikeCo LLC.
Lineup
Breezer mountain bikes started the company and that's largely remained the same today. However, they have branched out naturally to gravel, touring, and to some degree, commuter bikes.
Part of what makes Breezer Bikes so special is that the founder, Joe Breeze, understands the market. He rode bikes and he participated in races so he understands the needs of riders.
The goal of Breezer Bikes has never changed. They want to produce bikes that are fun but do the job. Development is key to their business and you can see that in the lineup of bikes.
The touring bikes have everything you need for extended tours. Similarly, the mountain bikes will handle technical, steep, and challenging trails.
Every bike is totally fit for the purpose it was intended for and that's the charm of Breezer Bikes.
Thunder
The Breezer Thunder is claimed to be the "ultimate fully rigid steel mountain bike intended to become your go-to bike" and to be honest, with the specification it has, we can see this being the case.
Made with the widely used Breezer Steel, 4130 Chromo, you get superb durability.
Despite the lack of suspension, the Breezer Thunder has great shock-absorbing qualities.
Moreover, the frame isn't short on mounting options. It's safe to say, you shouldn't have any issues loading up what you need to take on your adventures.
We really like the Shimano Deore 1×12-speed groupset on this Breezer mountain bike. It's a fine balance between quality and affordability. It feels like Breezer nailed it here.
Read more: Bike Groupsets
Complimenting the groupset are Shimano MT-501 hydraulic brakes and some WTB Vigilante TCS 29″x2.5″ tires.
Overall the Breezer Thunder was designed with versatility and budget in mind, creating a mountain bike that is well spec'd but remains affordable.
Radar X
The Breezer Radar X is an adventure bike, a bike that will do-it-all regardless of the terrain.
Don't want to be limited by the pavement? Then consider the Radar X because that's exactly what it's designed for.
This bike comes with thru-axles, boost hub spacing, and plenty of mounting options.
Tire clearances are good for 29″x 2.5″ tires, giving you versatility with tires if you want them.
The drivetrain on the Breezer Radar X is SRAM Apex 1×11. A good choice of drivetrain all things considered and will undoubtedly hold up to what you want to do with the bike.
Hydraulic disc brakes give you reliable stopping power and the clean finish on the Breezer steel looks the part.
Looking at the geometry, it's considered to be compact frame geometry.
Breezer's goal is to have a frame that is the smallest possible and still use longer-length parts such as seat posts so the bike fits the rider perfectly.
There are two main benefits of this setup. It saves weight and increases stiffness. Overall this gives you quite a fast off-road ride.
Midtown 1.7
The Breezer Midtown 1.7 could be seen as more of the city bike that enjoys the occasional flurry off-road.
You're likely to find the ride to be comfortable whether you're going over potholes or rough terrain and that is largely down to the tires.
It comes with 27.5″ tires. These can either be Kenda Kwick-Seven5, which will be 27.5″x4″. However, if you see yourself more on the road, then you may prefer the slimmer, Goodyear Transit Tour 2.0″.
The frame is a nice Breezer custom-tapered aluminum design, giving you lots of durability.
The Midtown 1.7 Breezer bike comes with mechanical disc brakes. Obviously, hydraulic would be preferred but this bike isn't aimed at riders wanting to take on huge mountainous terrains.
For that reason, mechanical disc brakes are a perfect choice. It helps to keep the bike affordable too – always a good thing!
The drivetrain is a Shimano Altus 8-speed. This is ideal for the type of riding this bike is designed for. It won't let you down in that regard and you aren't likely to find yourself running out of gears.
Doppler Team+
Would you like a bike that works well as a commuting bike and long touring adventures? That's exactly what Breezer Bikes had in mind when they developed the Doppler Team+.
The geometry on this drop-bar bike is classic road-bike geometry and that gives you a high level of functionality.
What this means is it's ideal for well-loaded touring and difficult conditions. So if you're after a challenging ride, the Breezer Doppler Team+ will have your back!
As a touring bike, you get smooth-rolling 650b tires so you're good to head into dirt roads. For us, we like the 650b tires as you're going to get a comfortable, yet quick ride on the pavement. Balanced out with some degree of cushioning and traction on the rougher roads.
The frame is made using Breezer Steel 4130 Chromo. This is tried and tested over many years and offers superb durability and shock-absorbing qualities.
Kitted out with a Shimano 105 groupset, meaning that it's going to be quick on the roads and gives you plenty of gearing options when needed.
Hydraulic brakes feature on the Breezer Doppler Team+ so you shouldn't find yourself short of stopping power, even on the steeper descents.
Doppler Café+
The Doppler Café+ shares quite a few similarities with the Doppler Team+.
It's intended for similar use, so commuting and some extended touring rides.
Moreover, you can see this with the many mounting options available on the Breezer Steel frame. It gives you the ability to customize your setup to how you'd like it.
Learn more: Bike Frame Materials Explained
Want five water bottles? You can do that. Front and rear racks? No problem.
The groupset on the Doppler Café+ is Shimano Deore 10-speed. Notably, this does give you lots of gears to work with and a good quality groupset. However, it doesn't measure up to the Doppler Team+ 105 groupset. Hydraulic brake discs are there to provide you with all the stopping power you need.
With this Breezer bike, you get straight handlebars so more in line with a hybrid or mountain bike, rather than a road bike.
The geometry is Joe's compact geometry. It gives you greater standover clearance so you'll be able to navigate technical terrain more easily.
In addition to this, it also means each rider gets a better fitting frame so it's good news all around for this well-designed frame.
FAQ
Breezer bikes are known internationally for the quality of their mountain bikes - steeped in history.
Though today they now offer a range of gravel, touring, and city bikes. All of which share the qualities found on Breezer mountain bikes.
Breezer bikes aim to provide a suitable, fun bike for everyone. Furthermore, their range, whilst not huge, is well thought through and built well, regardless of the model choice.
Breezer Bikes' main distribution center is located in Philadelphia, PA.
In early 2022, BikeCo LLC announced it is expanding the distribution center. The result of this is that the storage capacity has doubled.
The South Jersey center will mean that BikeCo can serve dealers better. By the same token, deliveries should be quicker and the volumes could be record-breaking.
Final Verdict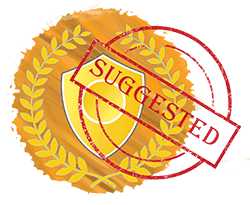 Breezer Bikes have gone through some big ownership changes but the concept remains the same. That can't be said for many bike manufacturers.
For people who are looking for an off-road bike, Breezer Bikes has a decent lineup, with a specification to match your ability and budget.
Similarly, we like that the little details are thought-through. For example, there are plenty of mounting options on the touring bike range.
Overall, Breezer Bikes are well designed and offer riders something a little different. Remember, Joe Breeze wants you to enjoy your bike every time you ride it!
You can find Breezer bikes for sale on JensonUSA.