Marin specializes in making bikes for different kinds of riders, and the Bobcat Trail is one of the most popular. It's easy to see why it has become such a followed model, and many people don't know how excellent this bike is and will suit a wide variety of people.
In this article, we're going to tell you all about the different models and tell you why when it comes to getting an excellent hardtail bike, the Marin Bobcat should be high up your list. Great hardtails are hard to find, and you can end up looking for a long time to find the right bike for you.
Overview of the Series
Marin is a leading brand when it comes to mountain bikes and really knows their stuff. They have produced some fantastic technology and because of this are one of the most popular brands in the US. What makes them so special?
The Marin Bobcat Trail line has three bikes available, and they are great for anyone from teenagers all the way up to adults.
They can suit any ability level and are made with speed, distance, and comfort in mind. They use modern trail geometry, so the bike is long and low for stability, and also, each bike they produce is made from the Series 2 lightweight aluminum and can either have 27.5″ or 29″ wheels depending on the size.
All in all, the Marin Bobcat Series uses easily serviceable components, and they can be replaced at a minimal cost. It is a fantastic entry-level mountain bike and a great start to a new hobby.
Marin Bobcat Trail 3
The Marin Bobcat Trail 3 is the cheapest of their models, and although their most basic does have some incredible features that many other bikes around the price just can't keep up with.
The frame is made from Series 2 Aluminum. It's a lightweight, durable frame that will give you all the support you need and comes in two different colors, a beautiful blue and pink and a black and blue.
Marin Bobcat Trail's geometry is not just made for control on the trails but also comfort.
The frame is paired up with SR Suntour XCM HLO DS suspension forks, and these even come with a lockout that is attached to the handlebars.
Bobcatis available with 27.5″ or 29″ wheels. They are made with aluminum and double-walled for extra strength.
These are equipped with 2.25," tires, and these are going to be fast but also provide a decent amount of grip. The groupset is the Shimano Altus 2×8, and it offers smooth shifting and an excellent range for climbing and descending.
Marin Bobcat Trail 4
Let's jump up a level and talk about the Bobcat Trail 4, which is a little more money, but you are getting a lot more bikes than the Marin Bobcat 3.
This frame is a Series 2 Marin lightweight aluminum, as with all Marin bikes. The Marin Bobcat Trail comes in two different colors, and they are very bold.
The frame has internal cable routing keeping the cables out the way and making the bike look super clean.
It sports a SR Suntour HLO DS fork with 120mm travel to get you over the bumps.
The Marin Bobcat Trail 4 is available with 27.5″ and 29″ wheels. They are doubled walled and have an internal width of 25mm, giving the tires a lovely rounded shape. This bike comes with the WTB Trailboss 2.25″ tires, which are great for speed and grip.
The groupset is a 1×9 speed micro shift, and it is incredible for moving quickly around your gears. It only has a single chainring on the front and 9 speeds on the rear.
Although you only have 9 options for gears, they have a considerable range between them for a variety of climbs and descents. The bike also is equipped with Tektro M275 hydraulic disc brakes and 180mm rotors front and 160mm rear. Therefore, this system is going to stop you safely and fast.
Marin Bobcat Trail 5
The Marin Bobcat Trail 5 is the flagship bike in the series. If you are looking for a fantastic hardtail bike that will make a trail feel easy, this is it.
The series 2 Aluminum frame comes with black with red detailing. The bike looks impressive, the paintjob even makes it look a bit more expensive.
It has uprated forks compared to the previous two models and is equipped with SR Suntour XCM DS. It gives the bike 120mm travel and has a dampening adjustment and a remote lockout.
Compared to the 3 and 4, the Bobcat Trail has thru-axles and not quick-release skewers. The wheels are either 27.5″ or 29″ and also upgraded as these are tubeless compatible and much wider at 29mm. It has the WTB Trailboss tires, and they come in at 2.25″ wide.
Consider also: Marin San Quentin
The gearing is the well-known Shimano Deore. This is a reliable groupset and is a 1×11 speed. It gives a big range of gearing, is easy to use, and also comes with a clutch rear mech to keep that chain in place on very aggressive trails.
The brakes are Shimano also, the MT201 with 180mm rotors on the front and 160mm rotors on the rear.
Interested in more hardtails? See our list of the best hardtail mountain bikes.
Sizing
Marin works there sizing very intelligently and uses the different wheels sizes to their advantage in their range. They have five different sizes to suit different heights, and throughout the range, you will also see the wheel size change.
Small: 5′ 2″ – 5′ 5″
Medium: 5′ 5″ – 5′ 9″
Medium: 5′ 5″ – 5′ 9″
Large: 5′ 9″ – 6′
X Large: 6′ – 6′ 3″
Final Thoughts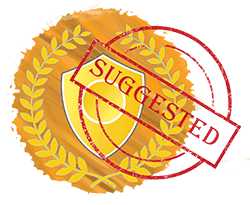 The Marin Bobcat is an excellent bike for the price range. They just offer so much for such a small price. The Bobcat Trail 3 is a good value for money, and with each step up, you are just getting better quality and more features. The bike will be fantastic on a trail, and it will offer all-day comfort and be very enjoyable to ride.
The Marin Bobcat 5 is meant for anyone. It can be enjoyed by teenagers, adults, both male and female. It's a very adaptable bike when it comes to adjustments and works for a wide variety of cyclists.
Marin has kept the bike simple and just put all-around good quality components on each model.
They haven't tried anything gimmicky and just literally made an excellent bike that everyone can enjoy.
In conclusion, it's light, it's fast, it's fun, and excellent value for money. This is a bike you will be able to use for years, and it will work well.