Bike deals are hard to predict. They come and go like great weather and if you are looking for a new bike, there are no good deals.
Since we monitor cycling sites daily, we often see great deals. We decided to gather the best cycling deals, which are currently active.
We got too many e-mails about the question, where should I buy the bike at a great price.
We've pushed them to certain reviews by categories but still, there are people who want to pick their deals only on sales.
Here we go – It's time to GO CRAZY! save some money!
Look for particular bike shops? Jump there...
---
Best Road Bike Deals (at the moment)
Best Mountain Bike Deals
Other Best Cycling Deals
---
Where to Shop?
Cycling related deals sections.
---
Bicycle Guiders' Tips for Winning Shoppers
When shopping for the best bike deals, be informed, and follow these basics: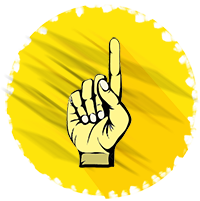 Check the merchant's background
Is the website you are buying from legit? Search for online reviews about the webshop. Do they have delivery problems? Do they have good customer service (and so on)? Fake "e-shops" do exist and especially crop up during shopping holidays like Christmas and Black Friday.

Not everything that glitters is gold
If you find a bike that seems impossibly cheap, there might be something bad behind it. Was it some unsuccessful model, or was there issue with returns? Does it include weak parts? Is there a better alternative model for the same price? Do your homework and figure it out!
Keep in mind the model year
Certain older models might have been found with an insane discount. Bikes with this description normally have some aspect to them that is not good. For instance: If a 2017 model is 50% off, a 2018 model is 30% off, and a 2019 model is 10% off, you'll need to dig into the bikes' specs to determine which is the best bike for you.
Enjoy the deals!
Don't miss out – follow us for freshest information and deals!
---
See Also:
Let us know about banging bargains!