Cyclists can be a picky bunch, often found arguing over which pannier bags are the most waterproof or which pair of sunglasses are the lightest! 
This can make purchasing unique gifts for bicycle lovers a difficult task! Never fear though, for below you will find our comprehensive list of the 55 best gifts for cyclists.
Bicycle Multitool
Ultimate Survival Technologies
MSRP $9.95
Fashioned in the shape of a bicycle, this funky multitool is both attractive and functional, making it one of our favorite bicycle themed gifts. Built from stainless steel, the tool features a bottle and can opener, screwdrivers in both Philips and flathead style, two hex wrenches, a ruler, butterfly wrench, pry tip, signaling mirror, and cord cutter.
Everything is conveniently styled around an easy-to-hold TSA-approved grip with a convenient carabiner for attaching to a belt or other object.
Grunge Brush
Finish Line
MSRP $13
This light and portable brush is the perfect accompaniment to any cyclist's cleaning kit. The device includes both a long-bristled brush for the gearing components and a compact square brush to get all the gunk out of your chain.
The tightly packed little tool will ensure all sprockets, derailleurs, brakes, chain, and pedals stay clean and function at optimal performance. It's one of the best gifts for bike riders who always have a greasy black chain mark on their calf!
Seat Bag
Cannondale
MSRP $7.73
A decent saddle bag is a must for any serious cyclist no matter how long or short their rides are. This neat little bag from Cannondale fits snugly under any saddle with a convenient clip-in-and-out attachment design.
The deceptively small-looking bag will fit all your essential tools, tubes, repair kit and any little additional items you may need. Made from durable nylon, the bag is water-resistant and fitted with a useful loop to attach a rear light.
Hydration Reservoir – 2 Liters
HydraPak
MSRP $36
Hydration is key to survival on long or short bike trips alike. Make sure your cycle buddy is not left thirsty with this excellent hydration pack from HydraPak.
The BPA- and PVC-free two-liter reservoir is made from highly-durable abrasion-resistant thermoplastic polyurethane. Radio frequency welded seams ensure the pack remains intact without losing any elasticity and can be both frozen and carry hot water.
Bike Frame Bag
Timbuk2
MSRP $40
A great addition to any bike, this bike frame box from Timbuk2 is the perfect combination phone holder and carry case. Convenient cable routing is included so you can keep your phone charging while on the go. The internal space will fit a power bank or additional accessories like car keys or sunglasses.
The Timbuk2 Radar Goody Box fits up to an iPhone 8 Plus with case and weighs only 3.52 ounces. With a clear face offering full phone access, the rider can easily use a GPS navigation system or access other phone functions.
Zap Booties
Sugoi
MSRP $55
There's nothing worse than cycling long distances with cold, wet feet. Give the gift of warm, dry feet with these wet weather shoe covers from Sugoi. Fully taped, seam-sealed water protection with high-visibility fabric make these booties both comfortable and safe for riding at any time in any weather.
Made from polyester, Sugoi Zap Booties are unisex and designed to fit over all types of cycling shoes with hook-and-loop closures. Sizes include S, M, L, and XL.
Helmet
Smith
MSRP $149.93 – $250
Safety should always be the priority when cycling, so ensure the cyclist in your life is ready for anything with this high-quality helmet from Smith.
The Smith Trace MIPS helmet benefits from several advanced features like AirEvac™ to stay cool, rotational motion reduction, lightweight Aerocore™ material, and XT2® antibacterial performance lining. Weighing in at only 10 ounces, this unisex road cycling helmet comes in nine different color options and three sizes, from small to large.
Related: Best Bike Helmets & How To Choose
Cycling Cap
PEARL iZUMi
MSRP $30
Make sure your cycling friends stay stylish with this funky unisex bicycle cap from PEARL iZUMi. The advanced P.R.O transfer polyester fabric provides maximum moisture transfer to stay cool and dry at all times.
Featuring BioViz™ reflective elements to maintain visibility in low light and anatomic paneling for a performance fit. Soft-shell center panels offer wind and water protection while the cycling-specific bill provides protection from the sun.
Rear Taillight
KNOG
MSRP $5.97
These convenient stretchy taillights make a great set of backup lights for any cyclist who doesn't want to get caught out after dark. The single LED provides 2.5 lumens of light for 600m of visibility and lasts for up to 70 hours on one battery.
The small and compact design means these lights can be carried in a pocket or saddle bag and the simple strap-on design make them quick and easy to attach to almost any part of a bike.
Sealant
Hutchinson
MSRP $14.99
Never get stuck out in the middle of nowhere with a flat tire again. This quick and easy sealant and air combo tool from Hutchinson will not only inflate your tires but repair a small puncture at the same time.
Designed to fit both Presta and Schrader valves on tubeless or tubed tires, this item is ideal for any type of cyclist. It makes roadside tire repair as simple as 1-2-3.
Keep reading for more great bike gear gifts!
T-Shirt
DHDWear
MSRP $19.95
As if a cyclist should need anything more to smile about, this clever T-shirt design from DHDWear will certainly add extra cheer to a tough day.
The 100% soft cotton T-shirt provides a cool, breezy feel with maximum airflow to wear in any conditions. Available in various colors with sizes from small to 4X large.
Micro Fold-Up Hex Set
Park Tool
MSRP $10.49
A decent multi-tool is a must for any cyclist, no matter your skill level. This high-quality instrument from Park Tool offers the basic tools required for quick fixes on-the-go. Its tiny size means it can be stored anywhere for fast and easy access.
Tools include 3,4, and 5mm hexes, a T25 Torx® compatible bit, a combo screwdriver, and a key ring holder all neatly packed into a tough composite case. A great addition to any cyclists tool bag.
Mini Bike Pump
Blackburn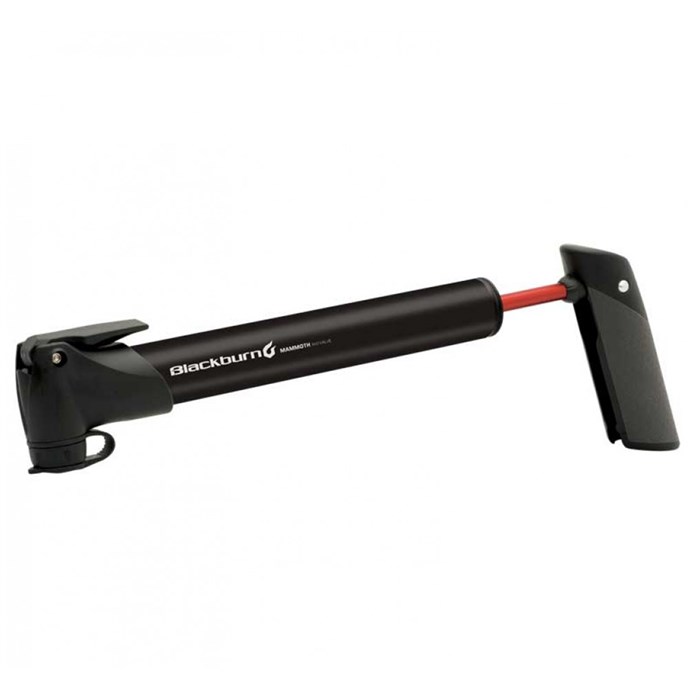 MSRP $20
A small, compact bike pump is a weight-watching cyclist's best friend. This excellent piece of equipment from Blackburn is made with a tough aluminum barrel, comes with a bike mount and can inflate up to 90 psi with it's folding T-handle.
The innovative AnyValve™ head automatically detects whether you have a Dunlop, Presta or Schrader valve, so no need to fiddle with adaptable valve heads while stuck on the roadside. Simply attach, pump, and you're ready to go!
Cleaning Kit
Park Tool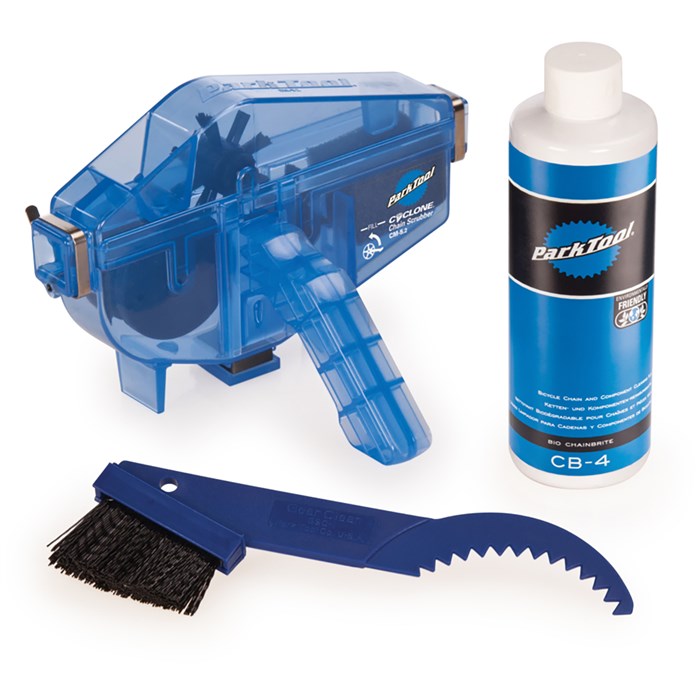 MSRP $34.95
Keeping a bicycle clean isn't just about looks – a dirty drivechain causes additional wear-and-tear and reduces the life of components. Spending some extra time and money on cleaning equipment will save any cyclist from unwanted problems in the future.
This excellent cleaning kit from Park Tool includes a chain cleaner, gear brush, and 100% biodegradable degreaser to ensure your chain, derailleurs, gears and other components stay gunk free.
Sunglasses
Shimano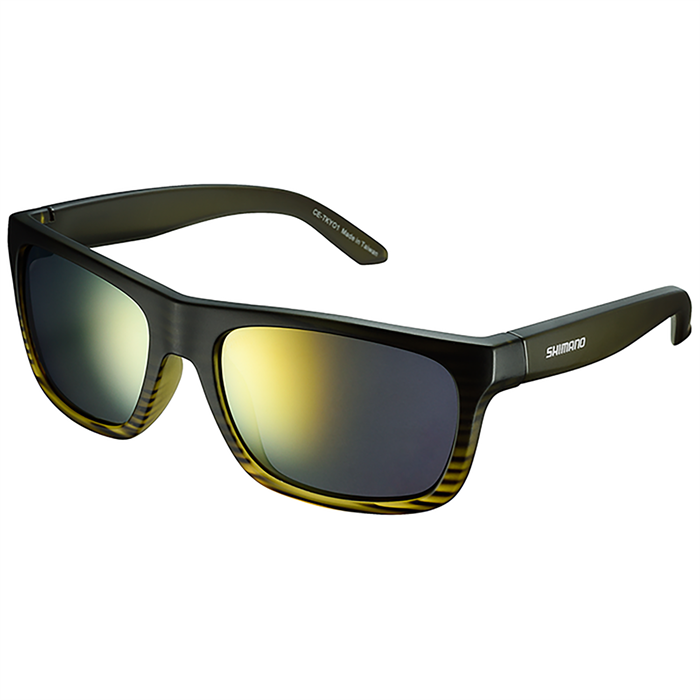 MSRP $39
Eye protection is vitally important for any sportsman, not just to avoid glare but also reduce long term damage. A quality pair of sunglasses is a must on any cyclist's kit list.
Keep a loved one's eyes healthy with these striking gloss blue sunnies from popular bike manufacturer Shimano. Scratch-resistant and hydrophobic water-repellent lenses will ensure crystal clear vision at all times, irrelevant of weather conditions.
See more: Best Cycling Sunglasses
Handlebar Streamers
EVO
MSRP $8
These colorful streamers make a lovely addition to any kid's bicycle and can be easily attached to the handlebars of most models of children's bikes. Made from lightweight plastic and nylon, the streamers add a bit of extra fun to an already exciting kids activity.
Keep reading for more excellent gift ideas for cyclists!
Smartphone Bar Mount
Nite Ize
MSRP $20
This high-quality phone mount from Nite Ize makes a good looking and highly-functional accessory for any bicycle. Built from tough plastic and rubber and with a widely adjustable case, the phone mount can fit almost any phone and easily rotates 360 degrees.
The quick and easy mounting strap can be easily attached or removed from almost any style of bicycle handlebars. No tools are required for installation.
Easy Release Cleats
crankbrothers
MSRP $26.95
These crankbrothers easy-to-release cleats make great gifts for bikers who are new to riding with clip-in shoes. The simple release mechanism provides a forgiving 10-degree unclipping angle, making it much easier for inexperienced cyclists to clip out.
The cleats work with all crankbrothers pedals and are designed for MTB cycling shoes with a 2-hole bolt pattern.
Bike Helmet
Bern
MSRP $39.93
This multi-sport, multi-season bicycle helmet from Bern is one of the best bicycle gifts for any rider looking to branch out to winter sports during the off-season. It's designed to be fitted with the Bern Caper Winter helmet liner (not included) which transforms it into a winter snow sports helmet.
With a hard shell built from ABS plastic, it features durable Zipmold+ ® impact foam which provides lightweight durability. The Fidlock® 1-handed magnetic buckle is another nifty feature that makes attachment and removal quick and easy.
Chamois Butt'r – 9ml – Package of 10
Paceline Products
MSRP $10
While chamois butter is undoubtedly a great gift for any cyclist that suffers from the rather sensitive topic of chafing, it's probably best bought for a partner or very close friend.
This non-greasy lubricant comes in convenient individual sachets for simple portability during long rides. Each of the ten tubes contains 9ml of soothing lotion that is easily washed off with soap and water.
Stove
MSR
MSRP $44.95
If you know somebody heading out on a bike tour anytime soon, this compact little stove will make all the difference in their life. The MSR PocketRocket 2 is an update of one of the most trusted camping and backpacking stoves for the past decade.
Related: How to Prepare For A Bike Trip?
At only 7.25x5x4 inches and weighing 2.6 ounces, it will fit snugly into even the smallest of bags. The stove is compatible with most self-sealing canisters using isobutane-propane fuel and has a boiling time of 3 min. 30 seconds.
USB Rechargeable Bike Light Set
Cycle Torch
MSRP $23.95
USB rechargeable lights are the best bicycle gifts for that friend or partner who cycles often at night. No need for expensive battery replacements, these lightweight, water-resistant lights can clip-on easily to multiple bike locations.
See more: Best Bicycle Lights
The Night Owl set features a bright 200 lumens front light for night riding with up to 40 hours battery life. On the rear is a 25 lumens rear indicator light with up to 14 hours life in slow flashing mode.
MTB Repair Kit
Hutchinson
MSRP $8.49
This great little repair kit from Hutchinson will squeeze into even the smallest of seat bags and includes 4 tire patches with strong and flexible adhesive glue.
Up to 1mm punctures on tubeless UST tires can be sealed with the glue alone, while punctures up to 5mm can be repaired using a few drops and one of the included patches. A helpful piece of kit for any tubeless rider!
Keep Pedaling Crew Socks
Socks Guys
MSRP $8
Made with 75% Ultra-wicking Micro Denier Acrylic, 15% Nylon, and 10% Spandex, these technical cycling socks are both highly functional and attractive.
They benefit from Sock Guys innovative "Stretch-to-Fit" sizing system and their exclusive "Easy-fit" cuff, with JensonUSA branding and "KEEP PEDALING" scripted around the ankle
See More: Best Cycling Socks
Bike Gloves
Royal Racing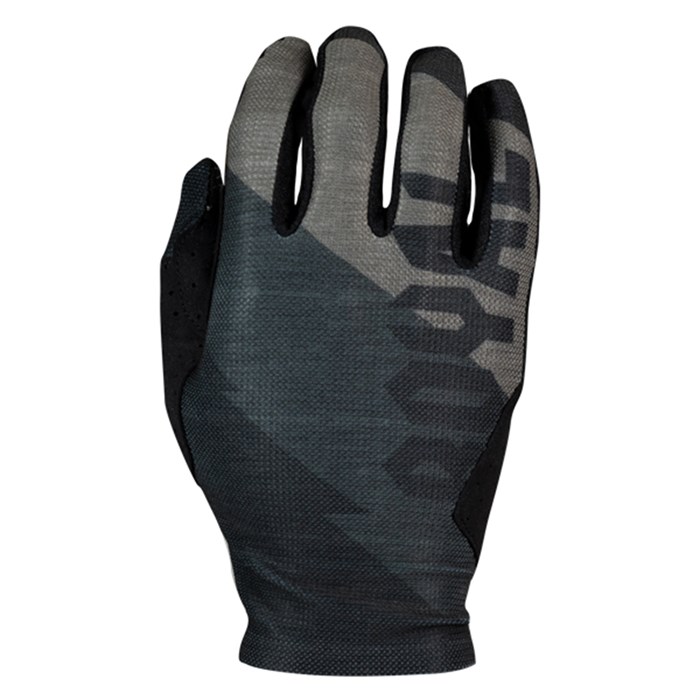 MSRP $22.36
Royal Racing Race Bike gloves have been used by some of the biggest names in downhill MTB racing, including Aaron Gwin and Neko Mulally.
Give the gift of excellent grip to any MTB biker in your life with these gloves that feature a pre-curved fit to remain crease-free. Available in three colors and sizes from small to XXL.
Multi-Tool
Lezyne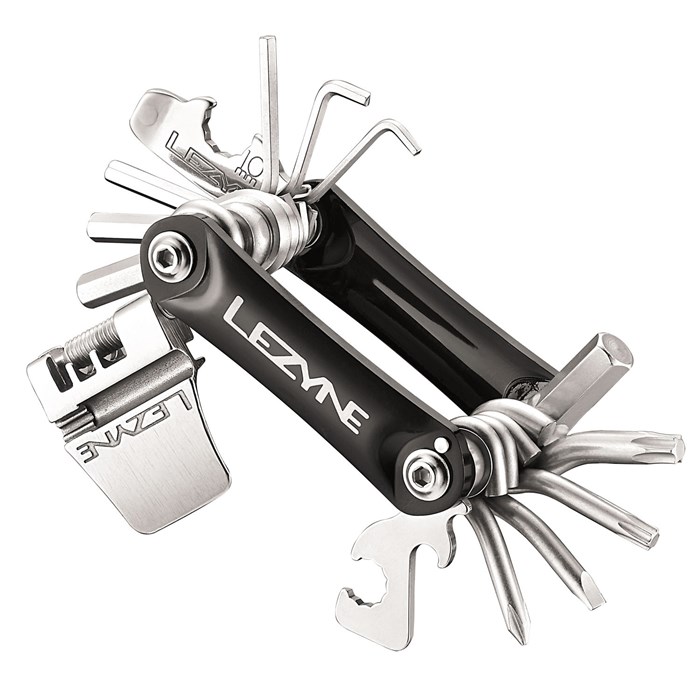 MSRP $24.99
This piece of equipment from Lezyne is one of the most action-packed multitools on the market. Stuffed full of an incredible 14 different tools, it could well be the last multitool you'll ever need.
Included in the forged chrome vanadium plus steel casing are six different hex tools, a start-shaped T25 and T30, Phillips and flathead screwdrivers, three-speed chain breaker, and three-spoke wrenches.
Jenson USA Gift Card
JensonUSA
MSRP $ Various
Some friends are simply too difficult to judge and nobody wants to give gifts for bike lovers that don't need them. With a JensonUSA gift card, you can ensure the lucky recipient makes the best decision for themselves.
The cards never expire and can be redeemed online or at either of the two JensonUSA stores in Corona or Riverside, CA. The gift card balance can be checked on the JensonUSA website.
Keep reading for more cool presents for cyclists!
Bike Rack For 4
Yakima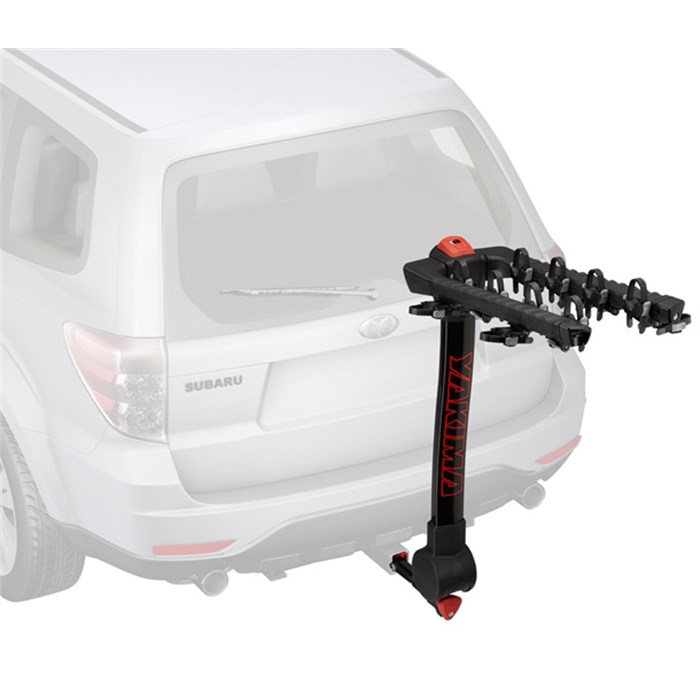 MSRP $294.99 on Sale (Orig: $419.00)
This quality bike mount from Yakima is currently on sale for a huge discount so strike while the iron is hot! Featuring space to rack four bicycles up to a maximum weight of 150 lbs, the rack comes with new UpperHand™ Lever technology that provides vehicle access and folds flat for easy storage.
See More: Best Bike Racks and Carriers
Additional benefits include integrated security locks, quick tightening Tool-Free SpeedKnob™ and ZipStrips™ securing straps
Mountain Bike Shoes – Women's
Five Ten
MSRP $125.73 (original price $180.00)
These stylish Hellcat Pro Mountain Bike Shoes from Five Ten make an excellent addition to any female cyclists wardrobe. In an eye-catching Shock/Pink color design with thick top-strap for extra strength, they are as attractive as they are aggressive.
Built for both downhill and all-mountain riding, the water-resistant Hellcat Pro shoe makes a great gift for any female MTB fanatic. Available in sizes 5, 5.5, 6, and 8.5.
See More MTB Shoes (for men and women).
Universal Phone Mount Set
SP Connect
MSRP $35
Phone holders make great gifts for bicycle riders! This great phone mount kit from SP Connect will fit on any handlebar tube with a diameter of 0.87 to 1.5 inches and adapts to fit almost any phone from 2.36 to 3.54 inches wide.
The set includes the bar mount clip, phone mount, and a GoPro-compatible clip and Quickscrew for extra compatibility. The mount rotates a full 360 degrees over six different angles for extra convenience.
Rear Fender
SKS
MSRP $10
If your cyclist friend or partner always returns home with a strip of mud along their back they might just benefit from this rear fender from SKS. The extra-thick width will protect the rider from any mud, spray or grime from tarmac or gravel roads.
The quick-release SKS S-Guard uses a cam-style seatpost mount for easy attachment to almost any bicycle. Built from dual-compound plastic for extra durability and two points of adjustability to get the perfect angle.
MTB Goggles
Smith
MSRP $74.73 (on sale from $115.00)
Stay fashionable and well-protected on the downhills with these stylish MTB goggles from Smith. The vented cylindrical Carbonic-X lens comes with a tear-off-compatible ChromaPop™ coating that provides distortion-free vision and max-venting.
The Sweat-X F.A.T. 3-layer face foam offers a comfortable ride that wicks sweat away from skin and keeps your eyes clear. Squad MTB AC ChromaPop Goggles come in two colors and have an extra-wide silicone-backed strap that is compatible with MTB helmets.
Winter Hat Facial Neck Warmer Mask
Leyuee
MSRP $23.97
For winter cyclists this sporty balaclava will ensure maximum warmth on this cold morning commutes. With three different color options and an attractive mottled-look design, this stylish unisex balaclava from Leyuee will look great on anybody!
The balaclava is made with 70% polyester, 27% cotton and 3% polyurethane with the internal neck warmer made from 100% polyester. The multifunctional combination can be used together or separately as a warming hat, hood, snood or neck scarf.
Headband
Halo
MSRP $16.95
Make sure the cyclists in your life don't lose sight of their goals because of sweat in their eyes! This nifty headband from Halo fits snugly under a helmet and captures any moisture with its Dryline® fabric design.
The unisex headband is made from 63% nylon, 23% polyester, and 14% spandex and uses a hook-and-loop enclosure for a great fit without catching on hair.
Replacement Grips
ODI
MSRP $11.64 (down from $16.49)
These rugged lock-on grips from ODI make a great upgrade to any MTB cyclist looking for a smoother ride with a better grip. The easily attachable grips provide complete non-slip performance in any weather conditions and ultimate shock absorption for extra comfort.
The ODI Rogue design works with Twist Shifters and provides excellent traction for use with both gloves or bare hands. The grips are designed to be secured with Lock Jaw clamps (not included).
Classic Socks
SockGuy
MSRP $10.95
Who says socks don't make a great gift? SockGuy makes a wide range of attractive and functional socks for athletes from all walks of life. These cool and off-beat rasta style socks may look chill but they don't hold back when it comes to performance!
Designed with a mesh upper for maximum airflow and breathability, they also offer superior softness and comfort to help eliminate any blisters or hotspots. In the cycling world, socks make great bike gifts!
Carbon Bike Wash
Progold
MSRP $9
Bikers love nothing more than to hit the trails and come home covered head-to-toe in mud. While a quick shower might sort out the rider, the bike needs a bit more attention.
Make sure your bike always stays squeaky clean with this ProGold bike wash for both carbon or other material bikes. The biodegradable, non-toxic and environmentally friendly wash will make quick work of even the toughest grime and dirt!
14L Hydration Pack
Dakine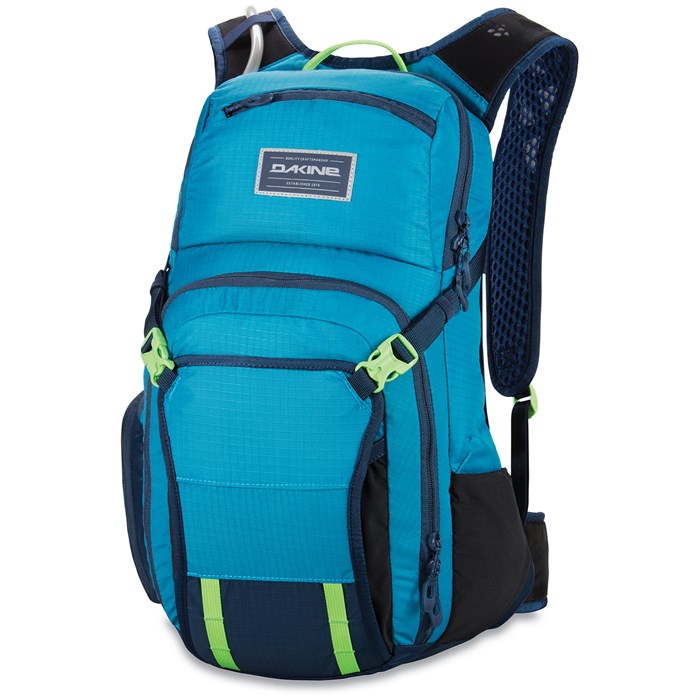 MSRP $80 on sale (Orig: $134.95)
Hit the trails and get out there for a long weekend with everything you need in this 14L hydration and bag combo from Dakine. Keep snacks, extra layers, tools and up to 3 liters of water in the many conveniently separated compartments.
Made from 400D nylon ripstop fabric with a fleece-lined sunglass/phone pocket, quick stash zippered side pocket and air suspension back panel to reduce body heat. The hydration system includes a Hydrapak® Lumbar reservoir with quick disconnect and a blaster bite valve with shutoff.
Floor Pump
Serfas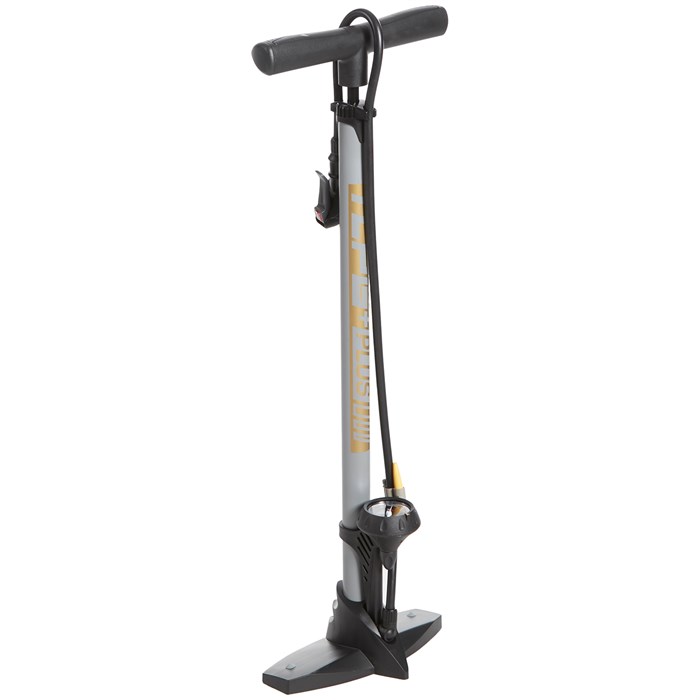 MSRP $30 on sale (orig: $35.00)
If you ever catch the cyclist in your life struggling with a slow and cumbersome hand-pump it might be time to upgrade. A decent floor pump is a must for any serious cyclist, whatever style bike you ride.
This great offering from Serfas fits Presta and Schrader style valves on all types of bikes and can even be used to pump other inflatables like footballs. Made with an all-metal barrel, and nylon base, it stands 28.5″ tall and weighs 2.5 lbs.
Related: Best Bike Pumps
U-Lock
Serfas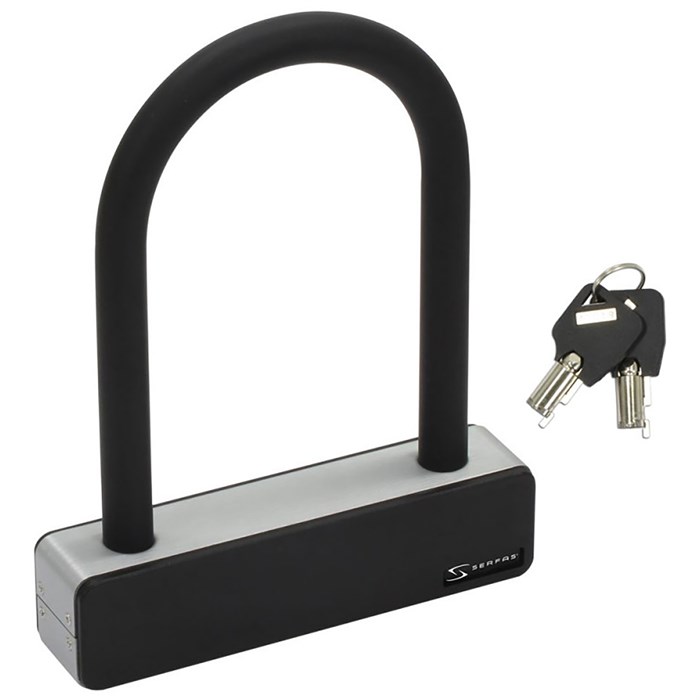 MSRP $12.97 on sale (Orig: $30.00)
Don't fool around when it comes to security! While cable locks may be sufficient for short visits, real bicycle security can only be provided by a decent U-lock.
Ensure the cyclists in your life keep their bikes safe with this hardened-steel offering from Serfas. The compact U-lock has a 140mm long shackle with a 12mm diameter that will fit snugly around almost all bikes and locking posts.
Related: Best Bike Locks
Bike Jacket – Men's
Showers Pass
MSRP $289
Whether a long-distance commuter or round-the-world cycle tourist, a decent all-weather jacket is one of the best gift ideas for cyclists. This fully water and windproof jacket from Showers Pass provides the wearer with protection from even the worst of the elements.
Manufactured from 3-layer breathable PFC-free waterproof polyester fabric with extra-long core vents for cool, breezy airflow to prevent overheating. Features a moisture-wicking collar, handwarmer pockets, removable hood, and reflective map pattern showing 11 famous cycle-friendly cities.
Full Face Bike Helmet
Lazer
MSRP $194.73 on sale (orig: $259.99)
This seriously professional enduro cycle helmet features MIPS technology with low-friction sliding layers to reduce rotational motion that can cause brain injuries during impact.
The Revolution FF helmet can be converted into a trail helmet by removing the chin guard, making it the perfect all-round helmet for cyclists who enjoy all forms of the sport. Features the Lazer ATS retention system and interchangeable earpads for maximum comfort.
Cycling Shoes – Men's
Shimano
MSRP $87.73 on sale (orig: $125.00)
Upgrade your partner's tatty footwear with these high-performance cycling shoes from Shimano. The stylish white shoes feature high-density synthetic leather uppers and Boa® L6 dials for quick and precise micro-adjustments for achieving the best fit.
Shimano's SH-RP400 Cycling Shoes have 3-hole cleat design with an outsole formed from glass-fiber reinforced nylon and synthetic leather and polyurethane upper. Good shoes always make great cycling gifts for men!
Read More: Cycling Shoes 101
Gravel-Pack Panniers
Ortlieb
MSRP $180
Don't scrimp when it comes to long-distance touring panniers or you'll pay the price with a bag full of wet clothes and equipment. Ortlieb has long been considered the leader of the pack when it comes to bike touring panniers and these Gravel-Pack Panniers live up to the hype.
Able to hold a combined 19.8 lbs of weight, these roll-up waterproof panniers are made from polyurethane-laminated ripstop nylon fabric and fit on racks between 8mm to 16mm thick.
Keep reading for a few more cheap gifts for bikers!
Bike Computer
CatEye
MSRP $28
Keep track of your performance with this simple, functional bike computer from CatEye. The CC-VL520 Velo 7 features a large display showing current, max and average speed along with pace and total mileage.
The single button operation makes it easy to cycle through options and the auto start/stop functionality helps to extend battery life. Connects via a wire to a scanner that can be attached to the front fork and manually configured for tire circumference.
Read More: Best Bike Computers & How To Choose
Multi-Function Bicycle Tool Repair Kit
WOTOW
MSRP $8.99
Never get stuck looking for the right tool with this 16-in-1 Multi-Function Bike repair kit from WOTOW, one of the most popular gifts for bicycle enthusiasts!
This affordable little 16-tool mechanical kit from WOTOW has a range of features to fix the majority of simple bike problems. Includes six Allen (hex) keys ranging from size 2 to 6, a socket hex wrench with 3 sizes, Phillips and flathead screwdrivers, triple solid hex wrench, spoke truing tool, and 3 tire levers.
Jersey
Fly Racing
MSRP $25 on sale (orig: $50.00)
Not just a great looking piece of fashion, this cycling jersey from Fly features Polygiene odor control technology to keep the wearer feeling fresh throughout the day. In addition, there is an integrated optics wipe with keeping your shades or goggles clean and a concealed zipper pocket to keep your keys or other belongings safe.
Flatlock stitching and a tagless printed collar help to provide maximum comfort. Available in five sizes from small to XX-large, with the small size currently on sale at half price.
Owl Cage
Portland Design Works
MSRP $19
Another one of our favorite bicycle gift ideas! A funky upgrade to the standard bottle cage design, this cool little owl will keep your bottle safe with its wrap-around wings.
Made from 5052 alloy material in an attractive black and silver finish, it comes with two stainless steel mounting bolts and weighs just 67 grams.
Sunglasses
Electric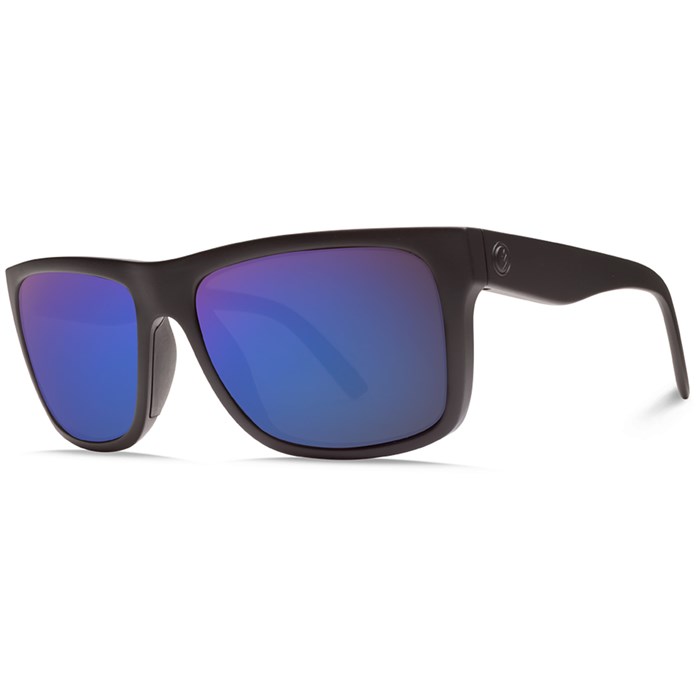 MSRP $160 on sale (orig: $200.00)
Keep your eyes clear and 100% UV protected with these top-quality sunglasses from Electric. Made with 6 Base melanin-infused polycarbonate lenses and a high tensile strength and heat resistant Grilamid® material frame that retains shape to achieve an optimal fit.
Swingarm S sunglasses represent true, high-performance sports eyewear that can handle harsh conditions without sacrificing style.
Pro Pump
Topeak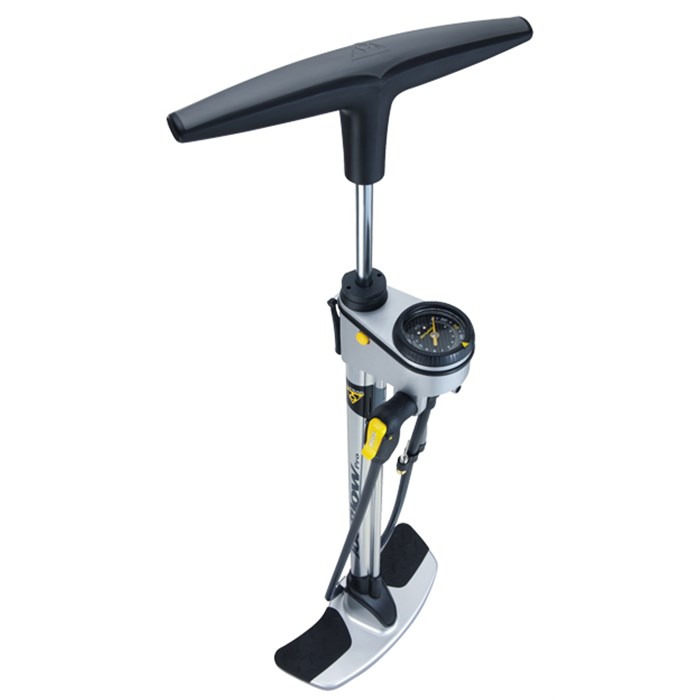 MSRP $70 on sale (orig: $99.95)
This top-quality foot pump from Topeak can handle up to an impressive 160 psi to ensure your tires are always pumped to maximum capacity for the best ride.
The Joe Blow Pro features an extra-long air hose for added convenience and a top mount analog gauge to make sure you get perfectly accurate pressure every time.
U-Lock with 4′ Flex Cable
Kryptonite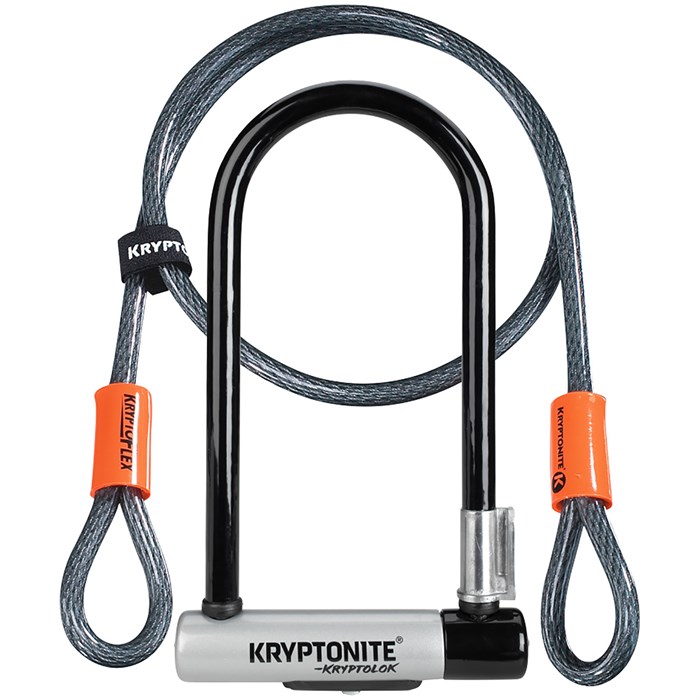 MSRP $55.95
Experienced cyclists know that a high-quality bicycle requires high-quality protection – and protection is one of the best gifts for bikers. Kryptonite has long-been renowned as a leader in bicycle security, with some of the highest-rated bike locks out there.
Keep those conniving thieves at bay with this 12.7mm hardened steel U-lock with an added 4-foot KryptoFlex loop cable for securing the front wheel. Includes KeySafe registrable keys and an anti-theft protection guarantee up to $1750.
Read More: Best Bike Locks & How To Choose
Bike Shoe Covers
Sealskinz
MSRP $70
You can't beat a good pair of quality bike shoe covers. These all-weather durable neoprene covers from Sealskinz include built-in LEDs to keep you extra-visible at night. The LEDs work off replaceable lithium coin-cell 3v CR 2032 batteries that provide 240 hours of running time.
The neoprene covers feature lockable zippers with storm flaps for water protection and Kevlar®-reinforced underfoot openings for use with clip-in cycling shoes.
Small Seat Bag
Cannondale
MSRP $14.73
This compact and affordable saddle bag from Cannondale is a welcome addition to any cyclists arsenal. The rail-mounted small-sized bag has both a water-resistant coating and weatherproof zipper to ensure dryness at all times.
Includes a convenient external pocket for quick access and a reflective loop to attach a rear safety light.
Front & Rear USB LED Bike Light Set
Kryptonite
MSRP $19.73 on sale (Orig: $29.95)
A wonderful set of rechargeable USB-powered LED safety lights to keep you safe while cycling in low-light conditions.
Stretch mounts make for easy attachment to any bike bar and a low-battery indicator lets you know when the lights batteries drop below 25% power.
Bottle Cage
SKS
MSRP $7.19
This innovative bottle cage from SKS is perfect for bicycles with tight frame designs or limited space. The bottle holder slides sideways in both directions, allowing the bottle to be removed from both the side or top of the cage.
Cycle tourists, in particular, who tend to carry an excess of baggage and water, will find this bottle cage design very handy.
See also: Gift ideas for Christmas
Thanks for reading – we hope our list of 55 gifts for cyclists helped you find just the right present for that special someone!
There are no comments yet, add one below.