Which one to choose — A bike trainer or rollers? Let's analyze the pros and cons of both.
Riding a bike is fun! If you have ever ridden one, you can attest to this. However, cycling has many great benefits that extend beyond entertainment.
But, what can you do when the weather is not suitable for riding outside? Well, there's equipment that can guide you to indoor cycling.
Quite obviously, there are numerous reasons why you should ride a bike. It is clear that riding a bike is a form of exercise, and what you stand to gain can never be underestimated. Riding is mainly an aerobic activity; this means that your heart, lungs and blood vessels all get involved in the workout.
It is ideal for building your cardiovascular fitness and can be done by people of all ages, ranging from childhood, over adults, and all the way to the old age, when the achy joints do not allow for more stressful forms of exercise.
Moreover, considering the environment and its inhabitants, you will notice that riding a bike does not cause any harm to nature, as there are no polluting exhaust fumes released and no oil or gas consumed.
Let's check out the best bike trainers and rollers on the market for your indoor cycling.
---
Indoor Bike Trainer
Sometimes, you might not feel like riding outside. Everybody knows that a nutritious diet and physical exercise are essential for sustaining a healthy weight. But, what happens if you do not want to get a health and fitness center membership and prefer to exercise at home?
That's where indoor cycling enters the game. An indoor bike trainer can be a valuable tool in such a scenario, especially during winter. Do you know that it allows you to ride inside for as long as you would do it outside?
Yes! You can transform a road bicycle into an indoor exercise machine by mounting your bike on a trainer; you might never again need a personal trainer to scream at you to keep running in the same spot. If you have been involved in competitive bike riding, it's high time you get your indoor bike trainer. As soon as you buy one, you will be able to get on your bike and ride for as long as you want, without minding the weather. With a trainer, you can get a feeling of riding on the road without any downsides.
How to Set Up a Bike Trainer and Ride-on One (Easier way)
When choosing a bike trainer, you can pick one of the three main types. You can go for a fluid trainer, a wind trainer, or a magnetic trainer. Literally, the fluid trainer uses fluid resistance chambers, which are held together by a flywheel that is connected to a roller on which the bike tire rests. The fluid trainer is quieter compared to magnetic or wind trainers.
Bike Trainer Advantages and
Disadvantages:
+ Stability
+ Can read a book, watch TV, etc. when training
+ Easier to set up
+ No need to learn how to use
– Will not improve your balance
---
And now, it's time to tell you what the best bike trainers and rollers are.
Let's see the best picks.
See More: Best Indoor Bike Trainers
Best Bike Trainer: Saris Fluid2 Smart Equipped
Choosing the best indoor trainer on the market was not an easy task. But, we were able to do it by considering some simple facts and making some comparisons.
Our choice for the best trainer you can get right now is the Saris Fluid2 Smart Equipped bike trainer. Apart from getting the job done and giving you an excellent workout, it also looks decently well.
This is a fluid resistance-based trainer, which helps reduce the noise but also makes it easier to maintain constant power. It sits on four wide legs which makes this trainer very stable. You do not need to worry about falling and tying yourself in a knot when you stand up to pump those watts.
A big benefit of this Saris model is that it comes with a speed and cadence monitor. It can connect to most training apps, including Zwift, TrainerRoad, and Rouvy, so it has never been easier to track your progress and your stats.
A significant reason why Saris Fluid2 is our choice for the best trainer is that it's compatible with almost all bikes.
Most importantly, your neighbors and your family members won't throw you out together with the trainer since the noise level at 20 mph is just 64-68 decibels. The weight is just 21 lbs, so you can easily put it away when not in use.
To sum up, by buying the Saris Fluid2 bike trainer, you'll get a durable indoor trainer that's light, easy to maintain, and pretty quiet. It tracks your cadence and speed and can be used with all of the bikes you have or you plan to buy. It's a great deal.
We have a review on Saris H3 and Elite Suito, check them out!
---
Indoor Bicycle Roller Trainers
A bike roller trainer is a type of bicycle trainers that make it possible to ride a bicycle indoors without moving forward. A bike roller is usually made of three cylinders, drums or 'rollers' (two for the rear wheel and one for the front), on top of which the bicycle rests.
One of the rear rollers is connected to the bicycle. When pedaling, you will ride as you usually do, but you will remain in the same spot. The spacing of the bicycle rollers can usually be adjusted to match the bicycle's wheelbase.
Fluid Rollers
Fluid bike roller trainers are a type of rollers where water is used to create resistance when riding. They are basically designed to offer a very similar power curve to that of road riding and are apt for working on your sprints, practising your time trial efforts, and increasing your power outputs. You can adjust the resistance to get an easy or a hard workout.
This is different from outdoor riding where you need to think about your stability and safety as well. Moreover, if you clamp your bike on a trainer, the clamps can scratch and/or damage your quick release levers. Also, clamping on a trainer can cause your rear tire to wear very fast. Therefore, if you are riding on a trainer, make sure to use some cheap and durable tires, so you do not ruin or damage your good ones.
On the other hand, there is no excess wear and tear on your bike when riding on rollers; the only contact is between your tires and the smooth rollers. There is no extra pressure there, and the surfaces are smooth, so rollers are way much easier on your tires than riding outside or on a trainer.
Rollers usually do not have a resistance unit; this could be a problem if you want to do some very high-resistance indoor workouts. Also, it is rather hard to stay on the narrow roller drums without tipping over or simply falling off if you try to ride aggressively.
Learn how to start cycling on Bike Rollers (Can be hard!)
If need be, you can make your rollers be more like a bike trainer by getting a fork mount which would stabilize the bike.
Typically, the front roller is adjusted to be slightly ahead of the hub of the front wheel. By the way, bicycle rollers are nearly as old as the bicycle itself. It's a good idea for new users who are not too skilled with an indoor bike roller trainer to ride near a wall or another stationary object, in case of a fall. 🙂
Rollers Bike Advantages and
Disadvantages
+ Sustain greater watts
+ Resistant-feel riding
– More expensive
– Noisier
– Must have a good balance
Best Bike Rollers: Saris CycleOps Aluminum Rollers
These USA-made aluminum Saris CycleOps rollers were easy to choose as the best rollers on the market. They come with a lifetime warranty that guarantees that the company will take care of any repairs if you haven't absolutely abused them.
What is special about these rollers and what sets them apart from others is that they are adjustable. When buying them, you can choose the cheaper model without adjustable resistance or the more expensive model with resistance. This is a 5-level resistance, which can be adjusted with a special knob.
They have six floor-contact points, which makes them really stable. They won't budge at all even when you're going hard. If you have limited room in your home, that's not a problem since you can easily fold them and store them in a tight corner or under your bed.
The highlight of these Saris CycleOps rollers is customer support. They respond promptly to all inquiries and issues and solve them free of charge, no questions asked, if the problem is of mechanical nature. How often do you get such service?
So, if you need a quiet set of rollers with adjustable resistance, that are easy to store and have a lifetime warranty, Saris CycleOps rollers are a great choice.
---
Comparison: Bike Rollers Vs Trainers
Balancing the bike on rollers without sliding off the rollers is a tough challenge for beginners. Riding a roller requires much more balance and attention when compared to bicycle trainers. These require no balancing as your bike becomes a stationary bike. You will need a road bike for both, but if you don't have one, you can use flat tires with a mountain bike too.
A bike trainer provides stability in case you are fairly new to riding. The fact that indoor bicycle trainers are more stable makes it easier for you if you are skilled. You can have a more enjoyable time by engaging in some other interesting activities such as watching TV, reading a book, playing games, and so on. However, rollers are ideal for improving your balance as you have to consciously hold and maintain the bike upright throughout the ride or you will fall over.
Noise
No workout is completely silent, but it is advisable to choose a quiet workout device. It can help maintain peace at your home and even in the neighborhood. 🙂 If you ride at home with roommates or family there as well, they might appreciate if you choose a quiet model of rollers or a quiet trainer, like a fluid one.
You also need to consider how portable your indoor workout equipment is. If you use a trainer, traveling is a breeze because you can simply fold it flat and hit the road. That's not the case with rollers. You cannot fold them into a very small size, but you can store them easily under your bed. Of course, you cannot fit bike rollers into your vehicle as easily.
It is also good to know that trainers do not correct the pedaling form and are not compatible with some frames and wheel sizes. Rollers have a lot to offer to the rider. For instance, sound core strength is critical for maintaining balance on a set of rollers, so users develop their finesse on the bike rather than brute strength. It will not come quickly though.
New users will need a few sessions before they start feeling confident on rollers.
Finally, there is room for riders to consider owning both devices. Each one provides a distinct kind of workout for a more rounded fitness profile, especially for those cyclists who are trapped indoors in winter. Also, switching from one to the other will help ease the monotony of indoor training.
Overall Advantages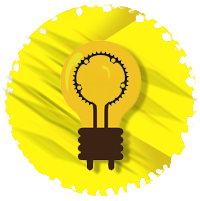 At face value and even when put into work, rollers and trainers share some similarities. Both bike trainers and rollers offer an alternative to riding outside. You can ride indoors at your own pace, especially during the off-season.
Despite the differences between trainers and rollers, both are equally good for indoor riding. One has advantages where the other one lacks them. Regular indoor riding can make your heart and lungs stronger, as cycling helps the blood flow in your body. It also minimizes the risk of heart disease. Indoor riding is ideal for all age groups. It also helps burn excess calories and it is very risk-free and time-efficient.
Both are typically less expensive than a stationary bike and allow you to make use of your own bike.
Even if you have sunny skies and clear trails or roads for your training, riding indoors is the best bang for the buck in many instances.
The saying goes, "One hour on the stationary is worth two outside." Looking at the broader picture, this statement may not be true. But, from an efficiency point of view, it's 100% true.
When you ride outside, the conditions are always changing. Even if you ride the same route at the same time of the day, there may be clouds one day and hot sun the next. One of the often overlooked points of riding outside during the wet and ugly months of winter is the effect it can have on your bike.
Your bike should last at least until a cooler, lighter and better one is released. If you ride your bike in the wet, cold, and muddy winter, you are guaranteed that those fancy bits will be exposed to water, mud, grit and other things that do not go well with expensive bike parts.
Riding indoors guarantees more safety compared to outdoor riding. It is always tragic when you hear about cyclists getting hit by drivers or even killed. When cycling on the road, there is an increased probability of being involved in an accident. This often occurs when the roads are dark, wet, and slippery. Mountain bike trails are also more dangerous in winter, as the muddy and often icy conditions lead to more falls and more bike problems.
Indoor training is essential for your base fitness. It is clear that you cannot ride fast if you can't ride long. Winter time is the hardest time to get long rides outdoors, but if you have a roller or a trainer then you are good to go at any time of the day and in any weather.
However, there are some significant differences between the two and the decision when choosing one or the other depends on the individual training goals.
Which One to Choose – A Bike Trainer or Rollers?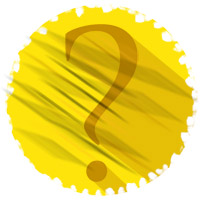 That's a good question. Personally, I advocate rollers as an ideal bicycle training device when you're riding a mountain bike. Why? Because they improve your real riding skills, and you become a better rider. If your balance is terrible, you can get parabolic rollers which make it easier to stay upright even if you stand and sprint.
In case you have a road bike, I would suggest a bike trainer. If you are lazier, then bike trainers are better for you, because you can do other things when cycling.
Bike Trainer and Rollers Advantages
Fat Burning
A relaxing bike ride (less than 10mph) burns more calories than an easy walk (2mph). Riding a bike feels much easier on your legs, ankles, knees and feet than running. Riding a bike gets your legs moving and your heart pumping without pounding your joints. An early morning ride might knacker you out in the short term, but will help you get some quality sleep when you get back to your pillow.
When you ride indoors, you can get your saddle time inside and stay safe.
Do you feel that you need to stimulate your grey matter more? Then start pedaling because it boosts blood flow and oxygen to the brain, which fires up your neural receptors.
Riding indoors was once considered the best choice during certain climate seasons and for athletes recovering from injuries. Lately, indoor riding has become commonplace and some coaches prefer that their athletes ride intervals indoors. Having an indoor ride allows you to fit a ride into your schedule no matter the time of the day. Once you get the benefits of riding, you find yourself wanting to ride any time you can.
For more plus sides, see our writing on the benefits of cycling.
Go and buy the Best Selling Amazon Bike Trainers and Rollers
---
Other Articles and Reviews:
P.S. Found this article useful? If you have, please share my page below and help me spread the word. This makes me motivated to keep the information on this site up to date and accurate. 🙂
Cheers,
Jeff