I've reviewed and published the best mountain bikes under $1,000 buyers guide for your needs! These bikes are top-notch on the market – see more, what to buy.
Last updated: March 2018: (Added conclusions)
If you go to a local bikes shop looking for a best mountain bikes under a $1,000, the salesman will probably wrinkle his face in a dismissive manner and tell you that if you want something good, you're going to have to pay about twice that amount.
Jump To Buyers Guide
But here's a catch:
You can make the mistake of believing him and going along with his proposal. But really, unless you're riding on very tough roads or in challenging competitions you can get a very good mountain bike for under a $1,000.
However, those three (NOW FIVE!) mountain bikes will bring you to the next level on mountain biking scene!
Best Mountain Bikes Under $1,000 - Comparison Table
| Make, Model and Picture | Type | Wheel Size | Price | Gears | Component level |
| --- | --- | --- | --- | --- | --- |
| OUR TOP PICK! Diamondback Overdrive Comp | Hardtail w/ 120mm RockShox Recon Silver front suspension | 27,5" | $$$ | 2x10 | Shimano, 3/5 Mid-Range |
| Raleigh Tekoa Comp | Hardtail w/ SR Suntor Raidon, 100mm travel. | 29" | $$$ | 1x11 | SRAM, mainly 3/5 low- to mid-range |
| | Full-Suspension w/ SR Suntour XCM 100mm in front and SR Suntour Raidon-R in rear | 27,5" | $$$ | 1x9 | Shimano 3/5 Mid-Range |
| OUR TOP PICK Best Fat Bike! Alton Mammoth 2.0 | Fat bike | 26" | $$$ | 3x9 | Shimano, mainly 3/5 Alivio and Deora. Low- to mid-range. |
| Diamondback Line (2018) | Hardtail w/ SR Suntour XCR fork, 120mm Travel | 27,5" | $$$ | 1x9 | Shimano 3/5 Mid-Range |
There are bikes to be found under a $1,000, that are reliable, long lasting and require no more maintenance than any other good bike. Though because these can be time-consuming to search out, I've gone through the trouble of picking out the best candidates, evaluating them and putting together reviews for the best of them. Here are three top-notch bikes under a $1,000, all verified in their high quality and overall reliability for men and women alike.
Just make sure to pick the right size and here you go!
This Diamondback Line does have lightweight alloy frame with a stylishly fancy design. It's the first thing that you're going to notice. But If you look closer, you can see that it has pretty decent parts as well.
I usually suggest 29" wheels on my reviews if you're taller than 5'8". However when you're smaller, then 27,5" is a better option for you. Diamondback bikes have good geometry. What takes this bike into the TOP 3 of best mountain bikes under $1,000 is the fact that it has decent set of components.
It is more popular that bikes that have 1 chain-ring in front because of the higher reliability they add. The less moving parts the better.
Good Parts
Of course, no need to mention,  it has hydraulic disc brakes. But what is worth mentioning is the 120 mm front suspension. From somewhere around $1,000 mountain bikes begin to have 12 cm front suspension.
Why is the 120mm one better? Can't say that 100 mm is worse than 120 mm, as the latter one gives you more travel when riding on tarmac. Suntor isn't the best suspension manufacturer but we must keep in mind that good forks start at $500 and our aim is to find the right balance between price and quality.
It has 9 gears thanks to Shimano Acera M3000 derailleur. It means one ring at the front and 9 on rear. And that's just enough. I wrote above why it is good.It is something to look for the right best mountain bike under $1,000.
The Line weighs around 30 lbs.
When talking about the front fork, this bike has 15 mm Thru Axle. It basically means that it goes through the front wheel and provides better security than the Quick Release one that most bikes have. You can check more about that in this Youtube video.
See The 2018 Model on REI.com
Alton Mammoth 2.0
Well, it can't be a good and reliable review, not including the best fat bikes for under $1,000. The reason behind that is the fact that fat bikes have become more and more popular due to their versatility. You can ride everywhere and anytime, from snow to mud. It just won't let you down.
The brand Alton isn't well known but I have a strong belief in them. Therefore, let's give a brief overview about this brand also because it's crucial to know the manufacturers of the bikes.
The Alton USA Corp is a wholesale bicycle company with roots from Korea. It an uncommon combination but we can see that they push hard to achieve consumer trust. Like when they say "We hope to offer the best quality bike and accomplish our goal to become a major bicycle company today".
So, what should we think about this Mammoth 2.0?
Its frame is made for 26" wheels. In total the bike weighs about 43lbs. Isn't that really heavy for a bike? Well, it is, but all the fatbikes have similar weight and the advantages far outweigh the heaviness. That's why you should not worry too much about the weight when it comes to fatbikes.
Good Components
It has 27 gears with Shimano Alivio and Deore components. Those are entry- to mid-level components, which should be reliable if you can take care of your bike. If we talk about the gears, I would say that this bike has too many. About 50 % of the time there are only rear derailleurs on fatbikes, which is suitable for riders who know what they are doing.
However, if you are beginner, then this bike provides you with plenty of range to help find the right gears for you in 2018.

Two frame Sizes
The Alton Mammoth 2.0 has two frame sizes, 18" and 19.5". The first is suitable for riders from 6'0" to 6'3" and the second for riders from 6'2" to 6'8"
Disc brakes are a great feature and make the stopping and control over the bike much better. When fat bikes first rolled out, they typically had V brakes, which was bizarre because these bikes are much heavier and the braking power of the V-brakes isn't as good compared to a disc brakes. Fat bikes also aren't as gawky anymore thanks to the disk brakes.
Bottom line
If you are looking for a mountain bike for under $1,000, and want to ride everywhere, and any time, then you should consider this Mammoth 2.0 fat-bike. It performs great on tarmac, mud, trails, snow, and sand. Full enjoyment!
See it on Amazon
OUR TOP PICK – Best Full Suspension!
I wrote it for the reason that I've been asked why I won't review best full-suspension mountain bikes under $500. The answer is that there aren't any truly great ones. But you can find some best full suspension mountain bike under $1,000.
Like the most, it has the tried and trusted 6061-T6 Alloy frame with 4-inch travel. Optimized single pivot with sealed cartridge bearings with 27,5" wheels offering smooth and durable performance. Kenda tires are good terrain rollers. If you want to roll on tarmac, you should get something with smaller knobs as these will make the bike faster.
Good Gear
It has 9 speeds with SRAM shifter. You might ask whether 9 gears is enough on MTBs? Ask instead why is that nowadays you can't find a bike over 20 gears? Because you don't at all need those gears. On rear, it has SRAM X5 derailleur and both shifters are X4.
20 or 9 gear have he right selection of gears for going uphill or fast on flat road. Of course, when there's a very steep uphill path or your flying downhill, then you can run out of gears but the advantages of having fewer gears, that is to say, having a lighter bike with fewer breakable parts, overweight the advantages of having a large number of gears that can only help out in pretty uncommon instances and terrain.
This is the best entry-level full-suspension which I recommend!
Why to choose full-suspension at all? It's the only full-suspension bike in this best mountain bikes under $1,000 review! Basically so you can sit while going faster on technical sections. With hard-tail mountain bikes, you need to be standing up and then keep pedaling, so as not to bounce as hard. With full-suspension bikes, the rear suspension makes all the work and you can just pedal.
Decent Suspension
Shocks should do their work properly. Rear one is SR Suntor Raidon-R and the front is SR Suntour XCM with 120 mm travel. Both have pre-load adjusters, which means that you can adjust the stiffness. because it is quite important to get the rear suspension pressure right. It doesn't have a lockout possibility, because that needs better shocks that cost more. If you want to upgrade, see here.
Like with the other mountain bikes, it has wide handle-bar – 750 mm. If you don't like it, you can saw the sides off. Or just buy a new one. But definitely try it out, because I think you'll really like this particular feeling.
Find your size and purchase safely on Diamondback.com or on Amazon
CONSIDER THIS: Best 29er
This bike doesn't have many reviews which is a shame. It's such a nice bike in many aspects!
I must be honest, Raleigh bikes were something I didn't know much about in mountain bike scene a few years ago. I've started to see this bike more and more often and now, it's the first Raleigh bike which has found its way into my bike guide.
Raleigh has been making bikes since 1885 and their bikes are getting more and more stylish.
Let's take a closer look at the Raleigh Tekoa Comp
The spec list is stunning on this Raleigh. The frame is 6061 Aluminum, like all of the bikes in this range. If you find a carbon frame for under $1,000, then I would really consider staying away from it and choosing this instead. This is because I've seen many bad reviews about those cheap carbon frames.
The front fork is SR Suntour Raidon with 100mm of travel, and lock-out / Rebound control. However, it doesn't allow too much adjustment. Although that doesn't mean that this fork won't offer you the great performance! It will, and lots of fun too.
Components
The components are mainly SRAM.  The rear derailleur and shifters are SRAM NX, which are mid-level components. Will they last? Yes, if you take care of your bike and don't push too hard. You can always upgrade the components if you want a lighter and more reliable set.
Like many of the bikes, this Raleigh has some of its own Raleigh components. For example the handlebars, grips, stem, seat, and seat post.
Rims – It's a 29er, which means it has 29" diameter rims. This is a widely spread size nowadays. The manufacturer of the rims is Weinmann. This manufacturer is quite new to me, but I did the research (like always) and found out that they make low- to mid-level products. However, if you are taking your rides to next level, you might want to buy something lighter.
Bottom line
Nice find for the money! It uses quality SRAM components, but on the downside, it uses heavy rims. This bike is suitable for riders with medium standards, or for riders, who are going to upgrade the wheels. By doing this, you'll get a bike with good components, which will do well for many great years.
Find your size and purchase safely on Amazon
OUR TOP PICK – BEST MTB FOR $1,000!
Wow, this 2017 Overdrive Comp is total find! Where to start?
Please note: Might be some $ over 1,000!
Let's start with the frame, which is a lightweight 6061-T6 alloy frame. This bike has the most race oriented geometry out of the three of this review. So if you want a faster ride and take on a bit tougher roads, then you should consider this bike as the most suitable for that end.
Good Components
27,5" wheel which allows great rolling power and fast feedback. Of course it also has disc brakes, while cheaper bikes usually have mechanical disc brakes, the best mountain bikes under $1,000, all have hydraulic disc brakes.
It has 2×10 drivetrain with Shimano Deora M610 shifters, which means that 2 on front and 10 cassette on rear. 20 gears is quite a new standard, anything above it would be overkill as you don't need that many gears to go fast.
Going fast moving is also supported by Rockshox 120mm fork and Kenda tires.
Related: Fix your ride – Silca T-Ratchet & Ti-Torque Kit Review!
Wrapping it up, you can definitely get the best mountain bike under $1,000, that's great to ride wherever you need. Also sizes vary from S to XL, not leaving you with any excuses not to enjoy this bike!
Diamondback Overdrive series is really well-developed and I've also written about it in my under $500 review, where the winner also is the Diamondback Overdrive, but with a lower quality class than this bike here.
Find your size and purchase safely on Diamondback.com or on Amazon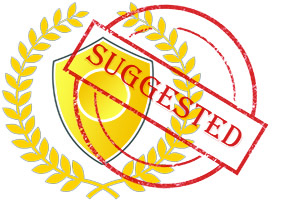 Bikes today have wide handlebars to provide better and more reliable steering and control over the bike. The weight of handlebars start from 680 mm and go up to 790 mm, with this bike having 740 mm. I ride with 720 mm and for the sake of better steering honestly wish it was a bit wider. Also reviews say that wider ones a better.
TIP Don't worry, if the handlebar is too wide for you, you can saw it narrower or buy a new one here.
CONCLUSIONS
For mountain bikers who prefer 29" wheels, the Raleigh Tekoa Comp will be the best pick. It has a decent set of components which we think are a stand-out among bikes in this category.
If you prefer a full-suspension bike, the obvious front runner would be the Diamondback Atroz. As we've found, you'll have a tough time sourcing anything better in this price category. It's important to note that you should not spend too little, because low-end suspension products, ultimately, will not represent a great value. Spending just a little more will be worth it if you're considering a full-suss bike.
Conversely, if you don't mind lower-end suspension/components for a cheaper bike price, the 2018 Diamondback Line would be the best pick. Another consideration here is the additional suspension travel – 120 mm vs. the typical 100 mm.
Fat bikes are a blast to ride, and in this category, the best pick for under $1,000 is the Alton Mammoth 2.0 with 26" tires. Sand, mud, snow…all terrain types will be no issue for this big-tire option.
The absolute winner in this price range is the Diamondback Overdrive Comp. It will also be the best choice within the 27.5"-tire category. It has the best price-to-quality ratio, and also boasts an amazingly low price.
---
Buyers Guide

What to keep in mind when choosing mountain bikes under $1,000?
Well, here's some points you maybe want to know before buying a bike online. Let's have a look at those following components:
Frame
Components
Suspension
Wheel set
Weight
Gears
Mountain bike type
What to expect by spending more?
Frame
Frame material is a very important thing! In the mountain bike scene, there are two commonly spread frame materials – aluminum and carbon. However, when we talk around $1,000, we mainly talk about aluminum frames. It's because carbon is more expensive to produce. You can find some 3rd party carbon frames (which are mainly Chinese) but the advantages of well-built aluminum frames are much better.
So, around $1,000 manufacturers call these bikes entry-level bikes, and they offer quite decent quality aluminum frames. That's the reason why I would suggest aluminum frames over carbon frames in this scale. I've been in the bicycle industry for 20 years and have seen a huge improvement in technologies.
Components
It's the main aspect which determines the price of bikes. The better components, the more they cost, and the lighter they are. The cheaper components, the heavier they are and can break in tough conditions. With mountain bikes under $1,000, you can expect Shimano Deore (or SRAM X7) group set.
Manufacturers make the in-house components also for stem, seat post and saddles. They are nothing to worry about, but they don't come with the good weight. When taking your cycling to next level in 2018, you can upgrade those easily.
Suspension
Suspension is very important aspect of mountain bikes. It's designed to tackle your performance in really technical and rough terrain. Mountain bikes have one (in front) or two (front and rear) suspensions. The first is called hardtail and second is called full-suspension.
Typically they have 80mm to 120mm travel in front, but we can't say that the more the better, because 100mm is the optimum for mountain biking.
The most popular front suspension manufacturer used in this range is SR Suntor. This is widely used for entry-level bikes to be budget-friendly. If you don't have high expectations, then it will work out well. It also has preload pressure, which gives you small setup.
However, RockShox is the next used and it's better. It has better adjustment selections, like how fast it moves. Rockshox marks   with five steps – from turtle to rabbit. I use it in fourth step, one from maximum "rabbit" section. Therefore, it has faster response and that's something I'm used to.
NOTE: When making some changes in pressure and setup, test it beforehand! I once checked and went to a track with huge bump over pine roots and I fell. I used to ride there hundreds of times, but this time the suspension didn't react as fast as always and I had a minor crash!
Full-suspension bikes in this price range have quite poor rear suspension. They give you the taste of full-suspension, but don't have much rebound control over the bike. That's why it's better to upgrade it or look for around $1,500.
Wheel set
The mountain bike standard was the 26-inch wheel and tire until somewhere around 2010. After this, the 29-inch became popular. There is a good reason for this too – they act better on terrain you're visiting with mountain bikes. When 26-inchers are gone, then they've found a golden way for those , who aren't with needed height for 29-inchers – 27,5".
The reason for bigger wheels is simple – they roll better, and have better traction and stability. That's the reason why you can't see many 26" bikes on the market, and that's why I don't suggest them anymore. However, the smaller the tire, the cheaper it is to produce. You can compare those three tire weights and see that the bigger the tire, the heavier it is. This is logical, but if you compare their performance, they have opposite results – bigger tires tend to perform better. That's the reason I suggest only 27,5" and 29" in the market!
Wheel set on sub-$1000 rims are moderately heavy. It's because wheels are the most important pieces of a bike. They are also the easiest way to upgrade. I've suggested always if someone has different needs to buy lighter wheels, and if you sell the bike, you can always do it with the stock wheels.
Good upgrade for 29" are those Azonic Outlaw rims for example!
Weight
If you want a lightweight and sturdy mountain bike for under $1,000, I recommend keeping it as simple as possible: aluminum frame, front suspension, and 27,5" or 29" wheels. First one's are little bit lighter. The closer you get to $1,000 using this setup, the lighter the bike you'll get.
Those weigh around 30-pound in this case. If you choose full-suspension, it adds more weight. As long as your expectations are seasonable, you can have a whole lot of fun with this entry-level, or as I like to call it, mid-range hardtail!
If you want to compare bikes, you should know that in this price range, around $800 – $1,000, they are quite equal. Some manufacturers don't show their weight at all and some say it is a size S frame and/or without pedals. The most important thing should be the components, which make the bike good or bad in this range.
The best ways to upgrade your bike by downgrading the weight is to buy lighter rims and carbon seat posts and handlebars.
If we lower the price, we can see a weight going up. Everything from the drivetrain, crankset and drivetrain, with the seat and seat post gets heavier. If you want to start cycling with a full-suspension bike, you can expect a pretty hefty bike.
Bikes get lighter every year due to materials. I've read many reviews about carbon vs aluminum and can say that this industry moves fast. However, today, the well made aluminum frame is a much better choice when compared to the slightly lighter carbon.
Gears
I remember when I was much younger there were competitions of how many gears someone had. The "toughest" guys had 27 or 24 gears, I had 21. I barely used the 1st and the last but this was the competition. (There were also rumors that one guy's father had 100 gears 🙂 )
Today it doesn't matter as much since those high-gear bikes had become "the lesser the better." It is widely used to have 9-10-11 gears with one chainring in the front. There are two good reasons for this – fewer parts equals better weight, and are more reliable because there are fewer things which can break.
In very steep hills or tarmac downhills you can run down the gears, but how often do you expect those situations?  Quite rarely.
However, mountain bikes under $1,000 typically have 9, 10, 20, 24, or 29 gears. I personally use 20 gears ( 2 in front and 10 rear) because it has better shift-times on ascents and descents. My top suggested bike  – Diamondback Overdrive Comp also offers 2×10 gears.
There are signs I've read that in sub-$1,000 it's the matter of time when 9, 10, or 11-speed drivetrains take it over.
Mountain Bike Types
Even the changeless bicycle metaphors have changed in 2018. Full-suspension (FS) bikes became popular about ten years ago in trails where they became to compete with hardtail (HT) bikes. Now it's the fat-bike, which gains popularity. Let me put it simply.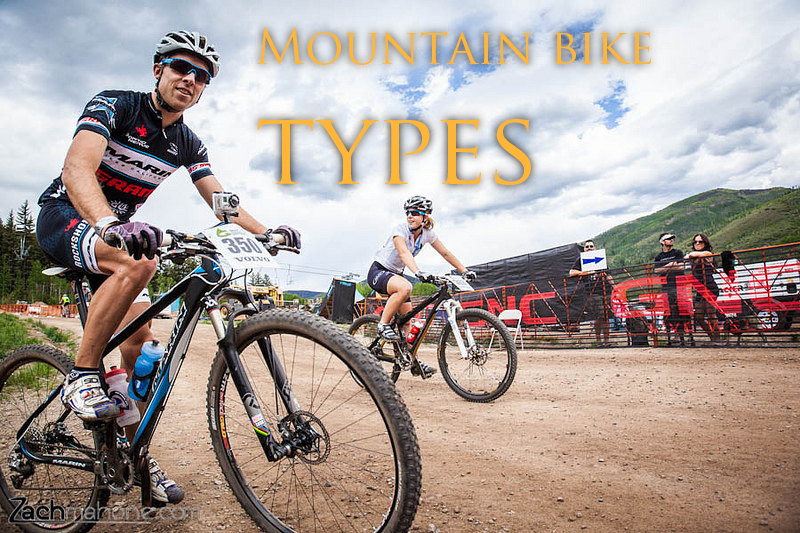 Hardtail advantages: Lighter that others; more reliable not to have rear suspension
Hardtail disadvantages:  You can't pedal while seated; bike vibrates more on tracks,; can't pedal on some bumpy selections
Full-Suspension Advantages: Can pedal while seated (even on harder terrains); Better for your back
Full-Suspension Disadvantages: Heavier on the same price-scale; more parts which can break
Fat-bikes Advantages: Can ride basically everywhere and every time; Don't have to choose trajectory so accurately, F.U.N!
Fat-bike Disadvantages: Much heavier than hardtail and full-suspension bikes; Much more time-consuming to change inner-tube
While there's no right and wrong, the competition tends to ride with full-suspension bikes. But not always, and quite often you can see the hard-tail on the podium too. Fat-bikes are much more fun, you don't have to worry too much about the cornering because those big tires (26"!) make the work for you.  When you plan to ride during the year, then you should look for fat-bikes.
Cheaper full-suspension bikes don't have good locks and therefore it's much more energy-consuming rolling on flat roads. You should be able to lock suspensions when riding on tarmac. Full-suspension tends to be better for your back, so when you're over-weight, you should put it in front of hard-tail bike.
I suggest entering the mountain bike world with a hardtail bike. If you like it, you can change it to a full-suspension bike. If you want to train in the winter, you should buy yourself an extra fat bike.
What to expect by spending more?
I'm sure, as a first bike, you are unsure how committed you're gonna be in bicycle scene. I've always thought that you buy the bike for many years. Let's take the minimum – three years, that's 330$ in a year and 27,5$ per month. If you want more, let's say for $1,500 , then it's $500 in a year or $41,7 in a month. But what can you expect by upgrading it $15 bucks per year?
Spending an extra $500 – $1,000 will give you a good jump to a better performing bike for your personal needs.
Lighter wheels, lighter frames and next quality components. But if you have the bike and want to upgrade it, then let me write you which are the best choices. It is common in racing that the bike frame cost below 50% of the full bike package.
Wheels – That's the easiest way to upgrade your bike and can have a important role in your performance and rolling power. What you want to check is the right size (27,5" or 29"). Good wheels have right attachments. If they don't, you can always buy them in your local bike shop (LBS) for $$. They are not expensive.
DON'T-s: Don't look for cheap carbon rims. It's the same thing as the frame. You can't expect something good and reliable for under $1,000. You get solid and bulletproof  Mavic 29″ wheels with disc brakes and Continental 29×2.2″ Race King tires for under $00 by downgrading your weight. Just make sure you have rims for disc-brakes. Don't just look for fancy design. There are many fancy-design rims which may look fast, but aren't.
Bottom line
Mountain bikes under $1,000 will give you a good insight on what it is like to be cycling in tough terrain. If you like it, you should upgrade. Just make sure you don't go for those "weight-boys" who just look for the grams.
It's always better to make two tough training weeks and your results will be better than with some $500 upgrade ☺
Those bikes I included to my test are chosen carefully. You can expect paying 25% – 35% less than your Local Bike Shop. If you're not sure about your size, check my popular mountain bike sizing chart here.
Related:
P.S! If you find my guides useful, please share my page below. This keeps me motivated to keep the information on this site up to date and accurate 🙂
Cheers,
Jeff