If you go to a local bikes shop looking for the best mountain bikes under a $1,000, the salesman will probably wrinkle his face in a dismissive manner and tell you that if you want something good, you're going to have to pay about twice that amount.
But here's a catch:
You can make the mistake of believing him and going along with his proposal.
But really, unless you're riding on very rough roads or in challenging competitions you can get a very good mountain bike for your money.
Best Mountain Bikes Under $1,000
However, those mountain bikes will bring you to the next level on the mountain biking scene!
There are bikes to be found under $1,000, that are reliable, long-lasting and require no more maintenance than any other good bike. Though because these can be time-consuming to search out, I've gone through the trouble of picking out the best candidates, evaluating them and putting together reviews for the best of them.
These are the 6 9 best mountain bikes under $1,000 of 2021.
Pick your size and enjoy!
---
#1: Co-op Cycles DRT 1.2
Winner! Best MTB Under $1,000
Co-op Cycles DRT 1.2 is a versatile hardtail trail bike that's a product of REI. It has a pretty affordable price, so it's intended for recreational riders and those who do not yet have too much experience on the trails. DRT 1.2 boasts numerous qualities, the first one of which is the durable, yet lightweight, Co-op Cycles aluminum frame. It's available in just one color, Army Cot Green, which fits perfectly in all-natural surroundings.
Some additional important aspects of DRT 1.2 include 27.5″ wheels, riser bars, internal cabling, and a weight of just 31 lbs. This bike is classified as a unisex model, even though there is also a women-specific version of it. However, there's no reason why women could not ride this model as well; you might have to change the seat, but that's not a big expense at all.
Co-op Cycles DRT 1.2 has gearing that lets you climb fast and descend even faster, with wide tires that offer unprecedented traction when cornering.
Apart from all the positive features that we have already mentioned above, the Co-op Cycles DRT 1.2 has other things that work to its advantage. First of all, it has an SR Suntour XCR Dual Piston fork with remote lockout and an impressive 120 mm of travel. It's clear that this bike is capable of a lot when the going gets tough on the trails.
By purchasing the DRT 1.2 bike, you will also get a set of Shimano derailleurs and shifters. The rear derailleur is a Deore, whereas the front is an Altus. Moreover, you will also get 27 diverse gears on a 3×9 drivetrain that's made from an Alivio cassette and an Acera crank. As you can see, the DRT 1.2 is a "Shimano-stein," but all of these parts work in harmony with each other, as all of them are built by the same company.
Braking on the 1.2 is powerful and efficient, thanks to a set of Tektro hydraulic disc brakes. They behave really well in all conditions, including rain, snow, mud, and loose gravel. To add to that, the it has a pair of trail-specific 2.2″ wide tires and sturdy Co-op Cycles aluminum wheels. Riders who own this bike claim that they offer plenty of traction and grip on rides.
Clearly, the DRT 1.2 is not intended for experienced riders who abuse their bikes on a regular basis. However, it is one of the best options for recreational riders and trail enthusiasts who want a reasonably-priced bike that will justify its worth on moderate trail rides and off-road weekend trips.
Purchase on REI.com
Full DRT Series review
#2: Ghost Lanao 4.7 (Women's)
Editor's Choice! Best Women's First Trail Bike
Ghost Lanao 4.7 just begs to be taken out and ridden hard! Are you the kind of girl to do that? If you feel that you have "outgrown" your current entry-level mountain bike and that it cannot keep up with your developing skills, it's time for an upgrade!
The Lanao 4.7 model is a fantastic mid-range mountain bike that is an exceptionally good value for the $850 that you need to cash out.
It's built around a super-lightweight aluminum frame with a low standover height and geometry specially designed for women. It's available in an attractive blue color. This bike also comes with a suspension front fork produced by SR Suntour. It has 100 mm of travel, a lockout function for climbing
Ghost Lanao 4.7 is a remarkable all-mountain hardtail that will give you a glimpse of what real trail riding and dirt jumping look like, at a low price.
The absolute highlight of the Lanao 4.7 is the hydraulic disc brakes. That's a decent deal for the money which all bikes in this price range should offer. The drivetrain offers a total of 18 speeds, with a Shimano Deore rear derailleur, Acera front derailleur, and a wide-range 11-34T cassette.
Moreover, it is designed for rugged terrain which is obvious because of its 27.5" tires that bite firmly into the ground whatever the terrain. Feel free to push hard on the pedals because the 2.2" wide Continental X-King SL tires will not slide but propel you forward. The frame has enough clearance for even wider tires if you want to go crazy!
Other aspects of Ghost Lanao 4.7 worth mentioning are the comfy Velo women-specific saddle and the fact that it comes with no pedals. So, if you're looking for a multi-functional cross-country bike, fit it with pedals of your choice and ride away!
#3: Co-op Cycles DRT 1.2
Best 27.5″ and 29″ MTB
The wide tires are what makes Co-op Cycles DRT 1.2 very comfortable and the upright riding position just adds to it.
A 29er bike of this caliber is the perfect companion for long off-road tours where you're going to spend hours in the saddle every day. Your bum and your joints are not going to feel a thing!
29ers are basically tanks on two wheels and Co-op Cycles DRT 1.2 is no different. This trail bike can take you over any terrain thanks to its wheels, tires, and components. Note that XS, S, and M frame sizes come with 27.5″ wheels.
However, DRT 1.2 has other things to boast of as well. For example, its aluminum frame and suspended fork are sturdy, durable, flexible, and practical at the same time.
The SR Suntour XCR fork is the best from the XC- range and offers 120 mm of travel.
Co-op Cycles DRT 1.2 costs slightly under $1,000, and it's definitely worth every single cent.
As far as technicalities go, DRT 1.2 has 18 pretty easy gears so it won't be the fastest bike on the trail. However, it will be the most functional and the most versatile bike for sure.
The groupset is Shimano Altus/Alivio, which offers the most value for money in Shimano's MTB hierarchy of classes.
The brakes are Tektro's hydraulic discs which have proven to be pretty decent. This Co-op Cycles bike also comes with a WTB Volt Sport saddle which is ergonomic and comfortable.
Finally, this is a unisex bike, so no matter if you're a guy or a girl, and you're looking for a bike that can support your off-road adventures, you should definitely give the Co-op Cycles DRT 1.2 a try!
Pick your size and purchase on REI.com
Whether you are just taking your first steps in mountain biking or you already have some basic experience and skills, Cannondale Trail 7 2021 is a bike that you should consider. This lightweight two-wheeler will be your best friend on the trail and fill you with confidence.
It is nimble, speedy, and responsive so you will have no trouble controlling it during rides and pushing your limits. The Cannondale Trail 7 is an affordable bike with great money to value ratio, so you will not throw your money down the drain if you decide to buy it.
Trail 7 is a fairly lightweight bike, considering its price since its total weight comes down to just over 32 lbs. This can be credited to the aluminum frame which offers decent stiffness and balance, but also smoothness on rough rides.
On the front, it is equipped with an SR Suntour XCT-DS suspended fork with 100mm of travel. This is a coil fork with rebound adjust and a lockout feature. It'll help you achieve more when you hit the trails.
Cannondale Trail 7 is a versatile trail bike that would be an excellent first MTB for beginner riders thanks to reliable components and predictable geometry.
As far as components on Cannondale Trail 7 go, they are a combination of parts sourced mostly from the Shimano Altus and Tourney groupset. The main drawback that users point out in reviews online is the wheels, which are heavier than ideal. If you decide to upgrade this bike in the future, these should go first.
Suggested: Do You Lock Your Bike? Here Are The Best Bicycle Locks
When it comes to the drivetrain, Cannondale Trail 7 has 16 speeds on a 2×8 drivetrain. The cassette has a range of 11-34 teeth, while the crankset has 36/22 teeth. This provides plenty of range to tackle even the most stubborn hills and finally reach the downhills.
On the downhills, if you need to brake hard, you can trust the quality Shimano MT200 hydraulic disc brakes, with Shimano's 160mm rotors on the front and back. This is a great choice for Cannondale Trail 7 and it will definitely give you lots of confidence when descending. The tires are WTB Ranger Comp, available in 27.5" and 29" versions and 2.25" wide.
The bottom point is that the Cannondale Trail 7 2021 model is a great entry-level mountain bike for any aspiring rider, that all beginners or cycling enthusiasts will enjoy and never regret buying.
Pick your size and purchase on REI.com
#5: Cannondale Trail Tango 2
Best Women's Hardtail
Cannondale Trail Tango 2 is a phenomenal women's XC bike for the money.
The Trail Tango series is intended for entry-level riders and off-roading enthusiasts so Tango 2 should be considered by beginners and those who just want to have some fun in nature.
Aluminum Frame & Front Suspension
Tango 2 features Cannondale's famous SmartFrom C2 aluminum which is seen even on much more expensive bicycles. Therefore, even if you outgrow the components on this bike, you have a good basis for future upgrades.
Cannondale Trail Tango 2 offers the most value and asks for the least amount of money, which makes it a recreational mountain biker's dream!
This bike is a hardtail model, offering 100 mm of front suspension with the RockShox XC30 TK fork. This fork has a lockout and preload adjuster, so you can customize it to fit your needs a bit better. However, these are quite basic customizations.
Hydraulic Disc Brakes
Trail Tango 2 also boasts a 1×10 drivetrain with Shimano Deore components. A 1x setup is practical and lightweight, and 10 gears is plenty, especially with the 11x42T cassette on board.
The best thing about this bike is definitely the Shimano hydraulic disc brakes. They offer a lot in terms of stopping power and precision, and it is always a nice surprise when you see them on cheap bikes.
We recommend the Cannondale Trail Tango 2 to entry-level riders without any second thoughts. It's a bike that will serve you well for years and a plentitude of miles.
#6: Trek Marlin 7
Best Cool Factor
This bike doesn't have many reviews which is a shame. It's such a nice bike in many aspects!
If you're looking for a reliable and capable bike of any kind, a model made by Trek is usually a foolproof choice.
Trek has been making bikes since 1975 and their bikes are getting more and more stylish.
Let's take a closer look at the Trek Marlin 7
The spec list is stunning on this Trek. The frame is made from Alpha Silver Aluminum, like all of Trek bikes in this range. If you find a carbon frame for under $1,000, then I would really consider staying away from it and choosing this instead. This is because I've seen many bad reviews about those cheap carbon frames.
Trek Marlin 7 offers excellent features at a low price and shows us how Trek has managed to stay at the top of the cycling industry for so long.
The front fork is a RockShox XC 30 with 100 mm of travel, and lock-out/preload control. However, it doesn't allow too much adjustment. Although that doesn't mean that this fork won't offer you a great performance! It will, and lots of fun too.
Components
The components are mainly Shimano. The front and rear derailleurs and shifters are Shimano Altus, which are high entry-level components.
Will they last?
Yes, if you take care of your bike and don't push too hard. You can always upgrade the components if you want a lighter and more reliable set. The Marlin 7 has a 2 x 9 drivetrain.
Apart from the main components and the drivetrain, Trek usually uses Bontrager parts which are renowned in the cycling industry.
Rims – It's a 29er, which means it has 29" diameter rims. This is a widely spread wheel size nowadays. They are slightly heavier than other sizes, but they offer the most grip and the most capabilities when you hit the trails.
Bottom line
Nice find for the money! It uses quality Shimano components, but on the downside, it rolls on heavy rims. This bike is suitable for riders with medium standards or for riders who are going to upgrade the wheels. By doing this, you'll get a bike with good components, which will do well for many great years.
Find your size and purchase directly from TrekBikes.com
#7: Diamondback Overdrive 29 2
Best for Big Climbs
This Diamondback Overdrive 29 2 has a lightweight alloy frame with a stylish red design. It's the first thing that you're going to notice. But If you look closer, you can see that it has pretty decent parts as well.
It has a 2 x 9 drivetrain, which is more popular compared to bikes that have 3 chainrings in the front because of the higher reliability it adds. The fewer moving parts the better.
Of course, no need to mention that it has hydraulic disc brakes.
But what is worth mentioning is the 100 mm front suspension. Specifically, we're talking about a Rockshox Coil Spring fork that's stiff and plush whenever you need it to be.
Diamondback Overdrive has 18 gears thanks to Shimano Acera and Alivio derailleurs. These are entry-level groupsets, but they are much better than Tourney, for example, and will last for years if used properly.
Diamondback Overdrive's 2×9 drivetrain is a remarkable choice for climbing steep hills and a rare find in this price range.
NEW! Best Chain Lubes
The Overdrive 29 2 weighs around 35 lbs, which is to be expected from a hardtail 29er in this price range. The 29″ wheels offer excellent rolling capabilities, so this bike is a capable machine when it comes to downhills. The tires are wide and knobby, so you'll have plenty of traction when riding over sketchy sections.
Don't hesitate to get Diamondback Overdrive if you want an affordable hardtail 29er with a competent Rockshox fork and dependable Shimano components.
Get From Amazon.com
#8: Tommaso Gran Sasso
Best for Long XC Rides
All Tommaso fans who love mountain biking should rejoice. This popular bike company that designs its bikes in Italy finally decided to join the MTB market and Gran Sasso is their entry ticket. Tommaso is famous for its remarkable money-to-value ratio, so we can definitely expect a lot in terms of components for a decent price tag well under $1,000.
Tommaso Gran Sasso is an aluminum hardtail bicycle with 29er wheels and a very attractive matte black design. We can see that the engineers retained the recognizable curved and slim tubing, which is a big plus.
Decent Shimano Components
This bicycle costs $689 and for that money, you'll get entry-level Shimano derailleurs. We're talking about Altus and Acera which have become permanent residents in this price range. Therefore, there are no big surprises here. The drivetrain offers 24 gears in total, which is an excellent number for hilly off-road rides.
The tires, as we've mentioned, are 29″ in diameter and 2.1″ wide. That's a good balance between speed, rolling resistance, and riding capabilities on the trails. Twenty-nine-inch wheels are better for descending and tackling more robust obstacles.
Tommaso Gran Sasso should be your go-to choice for completing day-long century rides and meeting new fitness goals.
Hydraulic Disc Brakes
A big highlight on Tommaso Gran Sasso is the Shimano hydraulic disc brakes. Mechanical disc brakes are more often seen for this amount of money, which makes this bike a good deal.
The SR Suntour XCM fork offers 100 mm of travel and almost the same performances as Suntour XCR. The difference is that XCM is a bit heavier, but that won't make a big difference for average riders out there.
Definitely consider Tommaso Gran Sasso if you have limited funds and you want a bike that looks good, is upgradeable and will ride nicely on dirt roads and trails.
Currently Sold Out
#9: Haro Double Peak 27.5
Best with 27.5+ Tires
The 2020 Haro Double Peak is an affordable and fun mountain bike intended for trail adventures and dirt road excursions. The Double Peak costs just shy of $1,000 and comes equipped with some excellent Shimano and FSA parts.
Haro Double Peak is built around a brand-new X6 aluminum frame with internal housing routing and chainstay disc brake mount. It has a specific and recognizable chainstay design and smooth welding joints. The matte charcoal color makes it look very attractive overall.
Super Capable with 27.5+ Tires
Haro's X6 aluminum frame provides plenty of clearance, so Double Peak rolls on 27.5+ tires. To be precise, they are Kenda Havoc, 2.8″ in diameter. They look massive on the bike and ride really well over rocks, roots, and bumps. They're also extremely comfy on cross country rides.
Another feature that adds to the comfort is the SR Suntour XCM fork with 100 mm of travel. It has a hydraulic lockout, so you can easily engage it or disengage, depending on the terrain. It's suitable for 29″ wheels as well if you decide to upgrade later on.
If grip, stability, control, and wow factor is what matters to you, then Haro Double Peak will exceed your wishes.
In terms of components, Haro Double Peak has a Shimano Deore rear derailleur that operates the 1×10 drivetrain. The crankset is the popular FSA Comet with a 30T chainring.
Double Peak brakes with Shimano's hydraulics using 160 mm rotors. This is one of the areas where Haro could have done a better job — 180 mm rotors would be a much better choice.
All in all, we like what Haro Double Peak has to offer for this amount of money. If you are looking for a dependable trail bike with massive wheels and decent Shimano components, you can certainly put "DP" on your list.
Get Directly from Haro
---
MTB Wheel Sizes — Which One to Choose?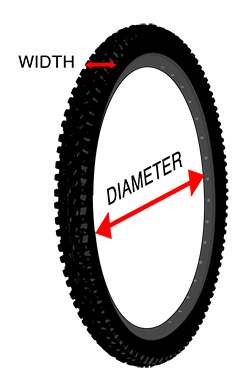 There are many important factors that you need to consider when buying a mountain bike. Wheel size is one of these. At the moment, there are three sizes you can choose from 26″, 27.5″, and 29″ wheels.
None of these is better or worse than the others. All of them have specific characteristics and benefits. You just need to know which one is the best for you. Here's a quick explanation regarding their strong and weak points.
26 Inch Wheels
Twenty-six-inch wheels are the smallest of the bunch, which means they are usually also the lightest and the stiffest option out there. They have become the cheapest choice as well in recent years. They are a great choice for fast and twisty trails, but not so much for downhills and big obstacles.
27.5 Inch Wheels
These wheels are built as a compromise between 26″ and 29″ versions. They are relatively lightweight and offer decent handling performance and speed. The traction is improved compared to 26″ wheels, so this diameter is good for twistier trails and freerides.
29 Inch Wheels
Lastly, 29ers are the biggest and the heaviest wheels out there. They accelerate a bit slower than the other two, but they offer the most traction. These wheels can roll over bumpy terrain with ease, so they are a great choice for downhill rides, roots, rocks, and ruts.
Men's vs. Women's vs. Unisex
Most bikes in the $1,000 are categorized as unisex, but there is also a fair percentage of models advertised as women's bikes.
Women-specific bikes will differ slightly in terms of geometry, frame design, and some other parts compared to unisex or men's models.
For example, you might get a frame with a lower standover clearance, different colors, a women-specific saddle, narrower handlebar, and perhaps different grips. All other components will usually be the same as on the men's version.
Yet, these changes don't guarantee that a particular bike will fit all women out there or that it won't fit men at all.
All people are different, so there are no clear-cut rules when it comes to bike fitting. Women can ride men's and unisex bikes after swapping a few parts, and sometimes even in the as-is condition.
That said, if a women-specific model is available and you like it, definitely do get it. But if it's not, don't automatically disregard men's and unisex bikes, as these can fit women great as well.
What to Expect for $1,000?
These days, the quality of equipment you can get on a mountain bike that costs under $1,000 is unbelievable. Mountain biking technology is developing at a rapid pace, so "older" technologies are becoming cheap enough to include on $1,000 models.
In this price range, you can expect to get a bike with a decent aluminum frame with a sub 30 lbs total weight. Most quality bikes under $1,000 are hardtails, as it is hard to find a decent FS bike without spending more.
If you approach the top price limit, you'll get an air-sprung fork, otherwise, you can expect a decent quality coil fork. Tektro or Shimano hydraulic disc brakes are usually part of the package as well, but there are mechanical brakes as well, depending on other components.
Some sub $1,000 bike nowadays also feature both bolt thru-axles, a dropper post, and 1x drivetrains with 10, 11, or even 12 gears. Usually, not all of these features are part of the package.
Generally, at this price range, compromises have to be made somewhere. If your bike has one component that really stands out, that means savings had to be made somewhere else. Therefore, it's important to figure out what matters to you the most and put your money where it belongs.
What to Expect When Spending More?
Spending more than $1,000 on a mountain bike will get you a lot in terms of weight savings, quality classes, and overall performance.
First of all, the $1,500 to $2,000 price range unlocks many full-suspension bikes that make it possible to tackle more demanding and more technical trails.
This price range will also get you better air-sprung forks with more adjustment possibilities, more powerful hydraulic disc brakes, and higher quality class groupsets.
Are these improvements worth the money? If you're an absolute beginner and you don't know how committed you will be, you'll probably make do with a more affordable model.
However, if you live in an area with very rough trails or you've already fallen in love with the sport, it's a good idea to check out our mountain bikes under $2,000 review as well.
Components
As I have already mentioned, when buying a sub $1,000 mountain bike, you need to look at the bigger picture. Most of the time, sacrifices need to be made in one area to achieve gains in another.
For example, many models nowadays feature SRAM SX or NX groupsets with 1×12 drivetrains. Shimano's new Deore groupset also features 12 gears. This is a fantastic option, but not if you get worse suspension because of it.
A bike with fewer gears, better suspension, better tires, and stronger brakes is a much better deal than a bike with a few extra gears that you can certainly live without.
Depending on the type of mountain bike, most models here come with 100mm to 130mm of front suspension travel. If you're looking for a trail bike, don't settle for anything less than 120mm.
The bottom point is that $1,000 can certainly get you a high-quality bike with reliable components that you can ride for years, improve skills on, and upgrade in the future.
CONCLUSION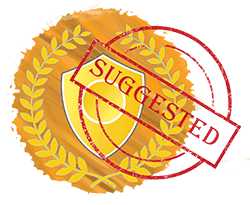 If you're looking for a multi-functional cross-country bike with great value, the Co-Op DRT 1.2 is the one for you. But if you are looking at the best women-specific trail mountain bike for under $1,000, then Ghost Lanao 4.7 is also a smart choice. The Co-op Cycles DRT 1.2 is such a nice bike to have! It has moved to 3rd place for a reason. These three are our top picks.
The Cannondale Trail 7 sells pretty well also, so you should consider it. It has 27.5″ and 29″ tires
For mountain bikers who prefer 29" wheels, the Trek Marlin 7 will be the best pick. It has a decent set of components that we think are a stand-out among bikes in this category.
Conversely, if you don't mind lower-end suspension/components for a cheaper bike price, the Diamondback Overdrive 29 2 would be the best pick. Another consideration here is the additional suspension travel – 120 mm vs. the typical 100 mm.
In case you are looking for an attractive 29er to tackle some rough terrain, you should look at Tommaso Gran Sasso. If you want the same capabilities from a 27.5 bike, then Haro Double Peak is the way to go, as it has plus-sized wheels.
Finally, if you're looking for a popular brand and a bike with a quality, upgradeable aluminum frame, Cannondale Trail Tango 2 is the women's model to go with.
What about the best full suspension mountain bike under $1,000? Sorry, you can get one but it's not the "best" you are looking for. You might want to read this review of the best full suspension mountain bikes.
I hope it helped! Enjoy your ride! 
Related: Fix your ride – Silca T-Ratchet & Ti-Torque Kit Review!
Related MTB Reviews