If you go to a local bike shop looking for the best mountain bikes under $1,000, the salesperson will probably wrinkle their face in a dismissive manner and tell you that if you want something good, you're going to have to pay about twice that amount.
But here's a catch:
You can make the mistake of believing them and going along with their proposal.
But really, unless you're riding on very rough roads or in challenging competitions you can get a very good mountain bike for your money.
However, those mountain bikes will bring you to the next level on the mountain biking scene!
There are bikes to be found that are reliable, long-lasting, and require no more maintenance than any other good bike. Though because these can be time-consuming to search out, I've gone through the trouble of picking out the best candidates, evaluating them, and putting together reviews for the best of them.
These are the 9 best mountain bikes under $1,000 as of 2023.
Pick your size and enjoy!
---
#1: Cannondale Trail 8
Best Entry-Level Hardtail Bike
Cannondale Trail 8 is a phenomenal 27.5″/29″ Trail bike for the money and is probably one of the best mountain bikes for sale at the moment (in the lower price range).
The Trail series is intended for entry-level riders and off-roading enthusiasts so Trail 8 should be considered by beginners and those who just want to have some fun in nature.
Frame size-specific 27.5″ or 29″ wheels.
Aluminum frame with bottle cage, fender, and rear rack mounts.
Tektro mechanical disc brakes.
14 wide-range gears for all types of terrain.
Cannondale Trail 8 offers the most value and asks for the least amount of money, which makes it a recreational mountain biker's dream!
This hardtail mountain bike offers 75 mm of front suspension with the SR Suntour M3030 fork. This is a coil fork, so it is heavier than ideal, but that's a good trade-off considering the amount of comfort you will get from it.
Trail 8 also boasts a 2×7 drivetrain with Shimano Altus/Tourney components. A 2x setup is practical and lightweight, and 14 gears is plenty, especially with the 11x34T cassette on board.
Trail 8 also has size-specific wheels, so you will get 27.5″ with the XS and 29″ on larger frames.
Related: Mountain Bike Size Chart
We recommend the Cannondale Trail 8 to entry-level riders without any second thoughts. It's a bike that will serve you well for years and for a plentitude of miles.
#2: Co-op Cycles DRT 1.1
Best Budget Mountain Bike
The Co-op Cycles DRT 1.1 trail bike can take you over any terrain thanks to its wheels, tires, and components which are all pretty decent regardless of the low price.
21 gears with Shimano front and rear derailleurs.
Tektro hydraulic disc brakes.
Nimble 27.5″ wheels with 2.1″ tires.
A lightweight aluminum frame with a 300 lb. weight capacity.
However, DRT 1.1 has other things to boast of as well. For example, its aluminum frame and suspension fork are sturdy, durable, flexible, and practical at the same time.
The SR Suntour fork offers 100mm of travel, which will make off-road rides smoother and easier for your hands, wrists, shoulders, and neck.
Co-op Cycles DRT 1.1 costs around $600, and it's definitely worth every single cent.
As far as technicalities go, DRT 1.1 has 21 pretty easy gears so it won't be the fastest bike on the trail. However, it will be the most functional and most versatile bike for sure.
The groupset is Shimano Tourney, which is an entry-level choice but offers good value for the money, especially for entry-level riders.
This Co-op Cycles bike also comes with a WTB Volt Sport saddle which is ergonomic and comfortable.
Finally, this is a unisex bike, so no matter if you're a guy or a girl, and you're looking for a bike that can support your off-road adventures, you should definitely give the Co-op Cycles DRT 1.1 a try!
#3: Mongoose Switchback
Editor's Choice! Best Beginners' First Trail Bike
Mongoose Switchback just begs to be taken out and ridden! Are you the kind of rider to do that? This hardtail mountain bike has a lot to offer.
16 gears (Shimano Tourney derailleur)
27.5″x2.1″ tires
Disc brakes
It's built around a super-lightweight aluminum frame with a low standover height and geometry specially designed for trails. It's available in six attractive colors. This bike also comes with a suspension front fork and a low slung geometry for control.
Mongoose Switchback is a remarkable XC hardtail that will give you a glimpse of what real trail riding and cross country look like, at a low price.
The highlight of this bike is the disc brakes. That's a decent deal for the money which all bikes in this price range should offer. The drivetrain offers a total of 16 speeds, with Shimano Tourney TX derailleurs and a wide-range cassette.
Feel free to push hard on the pedals because the 2.1" wide tires will not slide but propel you forward on loose terrain. The frame has enough clearance for even wider tires if you want to go crazy!
Other aspects of Mongoose Switchback worth mentioning are the comfy saddle and the fact that it comes with platform pedals. So, if you're looking for a multi-functional cross-country bike, this rig comes ready to ride!
#4: Marin San Quentin 1
Best for Long XC Rides
Marin is famous for its entry-level mountain bikes, so we can definitely expect a lot in terms of components for a decent price tag.
27.5″ wheels
MicroSHIFT 9-speed drivetrain
Aluminum frame
Marin San Quentin is an aluminum hardtail mountain bike with 27.5″ wheels and a very attractive black and gray design.
This bike takes a slight digression from the usual Shimano components we see on most mountain bikes in this price range. Instead, the MicroSHIFT 9-speed drivetrain takes care of the shifting experience.
Marin San Quentin should be your go-to choice for completing day-long rides and meeting new fitness goals.
Another great feature of this bike is the hydraulic disc brakes. This gives the bike incredible stopping power and makes it easy to slow down on those technical descents.
The SR Suntour XCM34 fork offers 130 mm of travel, which is more than the usual 100-120mm this price range usually gives us.
Definitely consider Marin San Quentin 1 if you have a decent budget and you want a bike that looks good, is well-equipped, and will ride nicely on dirt roads and trails.
#5: Marin Palisades Trail 2
Winner! Best For Under $1k
Marin Palisades Trail 2 is a versatile hardtail mountain bike that's a product of a stringent research and development process. It has a pretty affordable price, so it's intended for recreational riders.
Lightweight aluminum frame with internal routing.
Suspension fork with 100 mm of travel.
Tektro Hydraulic disc brakes.
Nimble and versatile 27.5″ wheels and tires
Palisades Trail 2 boasts numerous qualities, the first one of which is the durable, yet lightweight, aluminum frame.
Some additional important aspects of Palisades Trail 2 include 27.5″ wheels, flat MTB-style bars, 2x drivetrain, and double-wall alloy rims. This bike is classified as a unisex model, so both men and women can ride it.
Marin Palisades Trail 2 has gearing that lets you climb fast and descend even faster, with wide tires that offer unprecedented traction when cornering.
By purchasing the Palisades Trail 2, you will also get a set of Shimano derailleurs and shifters. The rear derailleur is an Acera, whereas the front is an Altus. Moreover, you will also get 18 diverse gears on a 2×9 drivetrain that's made from an 11-36T cassette and a 36/22T crankset.
Clearly, this Marin is not intended for experienced riders who abuse their bikes on a regular basis. However, it is one of the best options for recreational riders and trail enthusiasts who want a reasonably-priced bike that will justify its worth on moderate trail rides and off-road weekend trips.
#6: Diamondback Line
Best Cool Factor
This bike doesn't have many reviews which is a shame as it's such a nice bike in many regards!
If you're looking for a reliable and capable MTB of any kind, a model made by Diamondback is usually a foolproof choice.
DB mountain bikes keep getting more and more stylish.
Diamondback's renowned aluminum frame with a beautiful paint job.
Lightweight and efficient 1×9 Shimano Acera drivetrain.
Dependable and squishy SR Suntour XCR fork with 120mm of travel.
27.5″ wheels and 2.35″ wide tires.
The spec list is a positive surprise on this Diamondback mountain bike. The frame is made from lightweight aluminum, the same as most other bikes in this range.
Diamondback Line offers excellent features at a low price. It's a phenomenal choice for beginners and intermediate trail riders.
The front fork is an SR Suntour XCM with 120 mm of travel and lock-out/preload control. However, it doesn't allow too much adjustment.
The components are mainly Shimano Acera, which is an excellent entry-level choice. Diamondback Line has a 1×9 drivetrain that offers a great range of gears and reduces the overall weight.
Plus, you'll get Radius hydraulic disc brakes which is always a huge surprise to see in this price range.
This bike is suitable for riders with medium standards or for riders who are going to upgrade the wheels. By doing this, you'll get a bike with good components, which will serve you well for many years of riding.
#7: Vivi 26″ E-Bike
Best Electric Mountain Bike
The Vivi E-Bike has a lightweight alloy frame with stylish black and red design. It's the first thing that you're going to notice. But If you look closer, you can see that it has pretty decent parts as well.
21 gears
350W rear hub motor and 360Wh battery
Mechanical disc brakes
This electric mountain bike packs a 350W rear hub motor along with a removable 360Wh battery. It will provide you with 25-45 miles of range and support you up to 20mph with pedal assist and throttle.
But what is worth mentioning is the front suspension. It's a basic model, but it will make a significant difference in handling when you go off the beaten path.
Vivi E-Bike has 21 gears thanks to Shimano derailleurs. These are entry-level components, but they will last for years if used properly.
Vivi's 3×7 drivetrain is a great choice for climbing steep hills and a common find in this price range.
NEW! Best Chain Lubes
Vivi weighs around 50 lbs, which is to be expected from a hardtail electric bike in this price range. The 26″ wheels offer excellent rolling capabilities, so this bike is a capable machine when it comes to climbing. The tires are wide and knobby, so you'll have plenty of traction when riding over sketchy sections.
Don't hesitate to get the Vivi E-Bike if you want an affordable hardtail bike with disc brakes and dependable Shimano components.
#8: Schwinn Traxion
Best Full Suspension XC Bike
Whether you are just taking your first steps in mountain biking or you already have some basic experience and skills, Schwinn Traxion is a bike that you should consider. This entry-level bike will be a great introduction to the dual suspension world.
Full-suspension
Shimano 24-speed groupset
Disc brakes
It is nimble, speedy, and responsive so you will have no trouble controlling it during rides and pushing your limits. The Schwinn Traxion is an affordable bike with great money to value ratio, so you will not throw your money down the drain if you decide to buy it.
On the front, it has a suspension fork and on the rear a shock, so the Traxion is suitable for heavy trails. Its got a great off road setup.
The Schwinn Traxion is a versatile trail bike that would be an excellent first MTB for beginner riders thanks to reliable components and predictable geometry.
As far as components on this bike go, the Shimano 24 Speed groupset with trigger shifters is a credit to this bike. The main drawback that users point out in reviews online is the wheels, which are heavier than ideal. If you decide to upgrade this bike in the future, these should go first.
Suggested: Schwinn Mountain Bikes
The bottom point is that Schwinn Traxion is a great entry-level full suspension mountain bike for any aspiring rider, that all beginners or cycling enthusiasts will enjoy and never regret buying.
#9: Schwinn Mesa
Best Introductory Model
Schwinn Mesa is an affordable and fun mountain bike intended for trail adventures and dirt road excursions. The Mesa comes equipped with some decent entry-level Shimano parts.
Versatile 27.5″ wheels and tires ideal for various surfaces and terrain.
Entry-level Shimano Tourney components and 21 gears.
Front suspension fork for added comfort.
Attractive bright red paint job.
Relaxed upright riding geometry.
Schwinn Mesa is built around a light and durable aluminum frame without internal routing, which is not a big minus at this price point. The bright red color makes it look very attractive overall.
Another feature that adds to the comfort is the Zoom aluminum suspension fork that soaks up vibrations and helps you control the bike more easily on demanding terrain.
If grip, stability, control, and the wow factor is what matters to you, then Schwinn Mesa will exceed your expectations.
In terms of components, Schwinn Mesa has a Shimano Tourney front and rear derailleurs that operates the 3×7 drivetrain. This will be enough gears for entry-level riders heading out for recreational riders. Mesa brakes with linear-pull rim brakes instead of disc brakes.
All in all, we like what Schwinn Mesa has to offer for this amount of money. If you are looking for a dependable trail bike with wide tires and decent Shimano components, you can certainly put this one on your list.
CONCLUSION
This list consists of unisex mountain bikes. While gender-specific bikes are great and have a more comfortable design, there aren't that many great choices in the lower price range. All the bikes on the list can count as women's mountain bikes and as men's mountain bikes.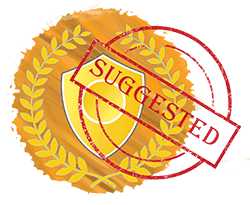 If you're looking for a multi-functional cross-country bike with great value, Marin Palisades Trail 2 is the one for you. But if you are looking for the best trail-specific mountain bike for under $1,000, then Mongoose Switchback is also a smart choice. The Co-op Cycles DRT 1.1 is such a nice bike to have! It has moved to 3rd place for a reason. These three are our top picks.
Schwinn Traxion also sells pretty well, so you should consider it. It's a full-suspension bike, you cant find many of them at this price point. It offers good value for this price range, so it's definitely worth considering.
For mountain bikers who want 27.5″ wheels at a low price, Diamondback Line will be the best pick. It has a decent set of components that we think are a stand-out among bikes in this category.
Conversely, if you don't mind lower-end suspension/components and want to get an electric mountain bike, the Vivi E-MTB would be the best pick.
In case you are looking for an attractive 27.5er to tackle some rough terrain, you should check out Marin San Quentin 1. If you want the same capabilities from a 27.5 bike, then Schwinn Mesa is the way to go, as it has plus-sized wheels.
Finally, if you're looking for a popular brand and a bike with a quality, upgradeable aluminum frame, Cannondale Trail 8 is the right model to go for.
What about the best full suspension mountain bike under $1,000? Sorry, you can get one but it's not the "best" you are looking for. You might want to read this review of the best full suspension mountain bikes.
I hope it helped! Enjoy your ride!
Related: Fix your ride – Silca T-Ratchet & Ti-Torque Kit Review!
Related MTB Reviews