Last updated: June 2018 (Updated Giant Talon and updated the winner)


In this review, I will reveal the six different best mountain bikes under $500 you can buy online!

PLEASE NOTE: Prices may vary and some bikes are over $500! It depends on the seller. However, I try to keep all my posts up to date. If you see any false info, please let me know!
Finding the right mountain bike for you can be tricky because you want to take it up to the mountains and you need it to perform.
After all, you want a good bike that will actually last. Read below, I have best mountain bikes under $500 right here.  Before buying a good mountain bike under $500, here are the best 6 picks you need to consider!
REVEALED: The 6 Best Mountain Bikes Under $500 for everyone!
---
Winner! Best-seller is back in stock!
Diamondback bikes are consistently some of the best ones entry level bikes available like you already know. They also have a good guarantee.
They provide value where it is most needed, like on components and strong wheels. Also with high-value standards, almost all bikes have disc brakes which aren't common on cheap mountain bikes.
When choosing inexpensive bikes, then Diamondback offers good quality.
This Diamondback is the best mountain bike under $500 because it is made of high quality balanced with the price:
29″ wheels and disc brakes which allow you to negotiable obstacles and quickly stop. It has Schwalbe tires, which are the most widely used variety on traction bikes and a good kind of mountain bikes.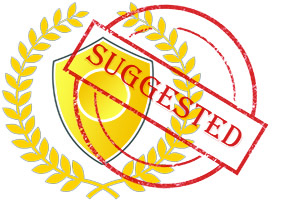 Assembling might require some technical know-how to. When so done, it might be little on the heavier side, due to its aluminum frame. When inflating, keep in mind that it has Presto valves!
Almost every MTB has Prestos, which require a Presto specific pump good pump. The Prestos used to be the valves, that nobody had a pump for. But now most of the bikes have them.
Good Components: This hardtail bike has Shimano Acera derailleurs. I wouldn't advise going any cheaper, so if you have $50, run to your local bike shop and buy the next level.
It isn't strictly necessary but if you want to you should, because for the price, it is good and worth it. The components on this bike are going to last until you decide to wrap yourself around a tree, but maybe you shouldn't.
Double Walled Rims: Many bike manufacturers, especially online cut the price on the rims and they can bend easily. The rims, like the frame, are however very important, especially on budget mountain bikes because they want to put very cheap parts on it. But the double walled rims on the Diamondback basically means that they have two layers for greater strength.
Suntour XCT will fit make the ride smooth.
Note: Diamondback has raised their prices, but if you get it around $600, then you've still done very well

Find your size and purchase safely from Amazon
I am quite excited to introduce this great deal from Fuji! The venerable brand is well known in the cycling industry, but perhaps under-represented in our testing – until now.
The Nevada 1.9 secures its place as one of the top mountain bikes costing under $500. With its unique, low-slung top tube, Nevada 1.9 29's A2-SL frame design does more than look fast – it enhances rider confidence and performance on rough terrain by decreasing the bike's standover height.
About the numbers – it's available in two colors – black or white, five sizes and has 21 gears! But, there's more:
Nevada 1.9 29's components are suitable for entry-level mountain biking and includes SR Suntour's lockable SR14 fork with 75 mm of travel, and Tektro M280 mechanical disc brakes for solid stopping power. All this is rolling on 29" wheels with Vera Eos tires. (I'm not very familiar with these tires, but their short knobs indicate that they're suitable for both on- and off-road use.)
I'm compelled to point out the Oval Concept handlebar, stem, saddle, and seatpost – these components are normally found on considerably more expensive bikes!
29" wheels
Vera EOS tires for impressive off- and on-road action
Mechanical disc brakes
Available in five frame sizes; two color options
Talking frame sizes, you can determine which Nevada 1.9 29 size is best for you by using this guide.
I've found one review for this 2018 model, and am proud to report it was a positive one. The owner gave high marks to every aspect of the bike, and found it a superlative holiday gift. So, this review definitely confirms our own thoughts about the bike and the value it represents!
Aesthetics matter – the black and red color combination reminds me of the more expensive Specialized Stumpjumper. Fuji has done a fine job of on the Nevada 1.9 29; despite the low price, it doesn't look like a cheap mountain bike.
The Nevada 1.9 29 is available for just under $500, yet it's enough bike to bring your trail and hybrid adventures to next level. This great value will provide years of performance and riding bliss to the entry-level rider you have in mind.
(Was $500, Now $405!)
Find your size and purchase safely from PerformanceBike.com or from Wiggle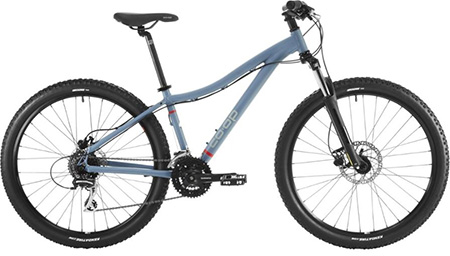 Especially For Women!
Women-specific design
24 gears
Three sizes to accommodate riders from 5' to 5'9" in height
Free warranty tune-up from REI.com
Co-op Cycles may sound like a new brand to your ear, but we've monitored it for several years now. It's owned by REI.com, maker of a few pretty slick mountain bikes priced at under $500 for women.
The DRT 1.1W is meant especially for women. You can see the low, curved top tube, which is the essential difference between the women's and unisex DRT. Women who don't need the enhanced low-slung standover height can choose the unisex model, optionally.
Co-op Cycles DRT 1.1W is best mountain bike under $500 for women because of the excellent component spec and tailored fit for a female's geometry. The bike employs lightweight 6061 aluminum alloy frame tubing coupled with 100 mm of the front suspension, which will make all trail surfaces feel much smoother, and also will increase the rider's control and confidence.
Another standout feature of DRT 1.1W is that it has not only disc brakes but hydraulic disc brakes. This means that you'll need less power to operate these brakes than you would non-hydraulic disc brakes.
Co-Op DRT 1.1 for men is also available.
The bike's overall weight of 30 lbs. won't prohibit a rider from carrying it up and down stairs. (All mountain bikes under $500 weigh similarly, if not more.) The bike requires minimal mechanical prowess to assemble – the provided comprehensive instructions and tools make it easy!
User reviews confirm our thoughts – DRT 1.1W is very intuitive and easy get comfortable on, and some owners point out that it's a steal at this price. The word is out!
The DRT 1.1W is a great choice for women making their initial foray into mountain biking and seeking a reliable "companion" to see it through. We hope that more and more riders discover Co-Op Cycles because it looks like they might be the new Diamondback – proven to be reliable and a great value!
Our Top Pick – Best Fat Bike Under $500!
It can't be considered the best, best mountain bikes under $500 guide if you don't include a fatbike!
The brand GMC is well known for all of us, but perhaps not in the bike category. Fatbikes have become more and more popular due to their superb versatility. You can ride wherever you want, on sand, trails, snow, or mud. Also, you don't have to think too hard about your trajectory because the fat tires ride smoothly over most terrain.
This GMC Yukon is made of aluminum and has 26" tires, (which are 4" wide).  Since there's only one frame size, it only fits riders from 5'6" to 6'.
The GMC Yukon has mechanical disc brakes. They require more power from the user compared with the hydraulic brakes, but they can still stop the bike pretty easily compared to what V-brakes could do. The best mountain bikes under $500 in 2018 should always include disc brakes. ALWAYS!
Components
Components are something that determines the overall price of a bike. Since this best fat bike under $500 is fairly cheap, you won't find any superb components on it. What you will find is Shimano entry level components like Tourney, RevoShift etc. They handle well if you take care of your bike. The overall weight is 43.9lbs, which is heavy, but all the fat bikes are heavy (otherwise they were not FAT bikes 🙂 )
It has 7 gears on the back and a single ring up front. You might ask, "isn't that too few of gears?". The answer is no, it works out nicely. The less components, the less things to break, and the lighter the bike is. Pretty rarely I see fat bikes with the front derailleur, and that's for a specific purpose, you actually don't need it.
PLEASE NOTE: It doesn't have the possibility to attach a water bottle. You might want to consider the saddle holder here.
To wrap it up, it is a nice fat bike for under $500! The assembly is fairly easy too. If you find it hard, you might want to order the Amazon's bike assembly or take the bicycle to a local bike shop.
For the money, it's worth every penny!
Find your size and purchase safely from Amazon
Currently unavailable!
Giant has thought about you when they were designing Talon 3 29er! This bike costs just a bit more than $500 but comes with some quality components for that price. It definitely won't meet the requirements of seasoned mountain bikers but it will be more than enough for any rider who is just making their first pedal strokes.
The Giant Talon 3 29er is an aluminum hardtail mountain bike with a frame built from durable and lightweight allux-grade aluminum specially crafted for a 100mm fork. The fork is an SR Suntour XCT, with both a lockout and a preload function, which is not often seen on $500 bicycles.
Great Components
As you would expect from this price range, the components on the Giant Talon 3 29er are Shimano Altus and Shimano Acera, which are not very high in quality but you can still trust them to get the job done. They won't be as durable and precise as some high-end Shimano groupsets but if you don't abuse them too much, they will serve you well wherever you go.
Another surprise on this Giant is the hydraulic disc brakes. They are made by Tektro and have a 180mm rotor on the front wheel and a 160mm rotor on the back. If you plan to ride a lot of steep downhills or to ride in damp weather, these will give you much more stability and confidence to go faster and ride more aggressively.
Other notable aspects of the Giant Talon 3 include its 29" tires, 2.2" in width, which will beg you to ride harder over bumps and harsh terrain. They might be a bit heavier and more difficult to get going than the 27.5" ones, but they make it up to you in stability and comfort.
Finally, if you are playing with the thought of trying out mountain biking for the first time, the Giant Talon 3 29er will be a great bike for you and give you a good idea of what MTB is. We say go for it!
See the Talon 3 on JensonUSA.com
Under $250!
This Finiss Merax is hugely popular on Amazon with over 100+ reviews. Let's look closer, and see what the reason for all of the attention is.
It's fairly cheaply priced. For under $500 – actually below $300 in most cases when I checked. However, what about the components? In this price scale, you can't expect anything superb, but there can be a nice balance between the good price and quality.
It rolls on 26" wheels, which are double walled. It makes them little-bit stronger compared with single-wall rims but heavier too.  It is only available in one size (19") for riders from 5'10" to 6'2". The frame material is aluminum, which Merax claims have been heat treated. Typically bikes have 1 color-scheme and different frame sizes, this Merax has 1 size and 3 different color schemes!
Components
Merax claims its weight to be around 33 pounds. It's not light, but decent for the price. It uses mainly Shimano low-level components which are better than some third party components.  21 gears are absolutely enough for different riding situations.
It has a front shock with 80mm travel. Typically the best mountain bikes under $500 have 100mm which is better, but this bike is much cheaper too. It can perform, but if you're above 200 pounds, then it's too much for the shock. You can always upgrade the front shock if you feel the need.
It has both front and rear disc brakes.
Assembly
You will need some tools to assemble it. Just make sure to attach the pedals, wheels, handlebars, and to pump up the tires. The assembly instructions are good, but if you're not familiar with bike assembly, then you might want to bring the bike to a local bike shop and have them do it for a fairly inexpensive price.
Bottom line
This is a good pick for those who are looking at the best mountain bikes for under $500. Check the best sellers and feedbacks on Amazon, it tells the same thing, this bike is worth buying in this price scale!
Find your size and purchase safely from Amazon
Conclusions
We tested six bikes and found them all to be great values and competent machines. But which one would be the best for you?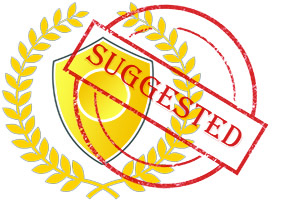 Let's investigate…
If you want a true taste of mountain biking, it's hard to beat the Diamondback Overdrive 29. Seriously! But, if some aspect of the bike does not suit fancy, our next-best alternative would be the Fuji Nevada 1.9. We've got great feedback from our readers on both of these solid options.
Full-suspension bikes are exciting to ride, as many dirt cyclists will attest. However, the only full-suspension bike we've found in this price range was the Diamondback Recoil 29, which is out of stock now. We have yet to identify another suitably-similar model, but we'll be sure to make it known if/when we do. For all-terrain fatbikers, we found the GMC Yukon to be the best pick.
Fact is, women can always use men's bikes, and many do. However, the best women-specific mountain bike under $500 that we've located is the Co-op DRT 1.1W.
For the most part, you get what you pay for. If low price is your priority and you are satisfied with weaker components, then we'll suggest the Finiss Merax, which will fulfill its duties if maintained regularly and not abused.
---
Not Sure, How to Assemble a Bike? Click Here To Order Proper Bike Assembly From Amazon!
---
OVERALL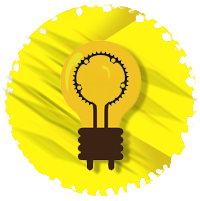 One may be hesitant to purchase a cheap mountain bike from online, but be sure, it is a strong contender. For brand bikes, you usually pay at least 30% for the name alone, while lesser known best budget mountain bike manufacturers work hard to make quality bikes that could rival "Scotts" or "Treks". You can read about them here on Bikeradar. All of the bikes have firm lightweight and high-quality frames and the only way to go up is to buy a carbon fiber frame, which is considerably pricier than the cheap mountain bikes discussed here.
I suggest you buy only best hard-tail mountain bike because Full-Suspension bikes need more money and you can't afford them under this price range. While they might require some basic assembling, i.e handlebar or rims installed, we would advise any one of these bikes as top notch entry level options and you shouldn't worry about the less than perfect quality – they are great for training and exploring new roads.
Hope you found the best mountain bikes under $500 for 2018!
Related Bike Reviews
Other articles