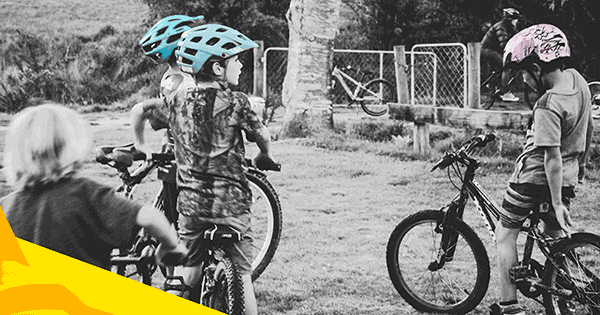 You are about to pick a tool for your kids that will partially define their future. If you do it well, you will raise the confidence of your kid. So let's make sure to do it right. We're here to guide you through the process of buying the best bike for your kid.
We respect your time. Therefore, we'll make sure to explain everything in a straightforward and comprehensive way. Whenever you have a question, feel free to ask in the comments section below.
These are the best kids bikes in our opinion
The Best Kids Bikes
---
Strider Sport 12"
Best Balance Bike for Toddlers
TIRE SIZE:
12″
SUITABLE FOR:
18 months to 5 years
FEATURES:
6.7 lbs., foam tires, several colors, handlebar pads, quick-release seat, and handlebar.
Strider is probably the best-known balance bike with 12-inch wheels for toddlers. That's for a good reason since the build and the fit are on a very high level.
One may think that it is fairly easy to build such small children's bikes, but they would be wrong. Kids often misuse and abuse their bikes, giving them rough treatment frequently. There are no weak points on this Strider Sport. The hard foam tires will never go flat and will give a proper grip on any terrain. Thanks to the lightweight of just 6.7 lbs, the kids will cycle with ease.
Read More: Balance Bikes Explained
One thing worth mentioning is the fact that this Strider is the most durable bike out there, with the best life expectancy. So, in our opinion, it's the best balance bike.
---
Lava Sport Balance Bike
Close Second: Best Budget Option
TIRE SIZE:
12″
SUITABLE FOR:
2-5-year-olds
FEATURES:
Foam tires, Quick release seat, weighs just 4.6 lb
Lava Sport is a more budget version of a 12-inch bike. It doesn't have a Quick-Release or padding on the handlebar, but it is a reliable cheap toddler bicycle
The weight is just 4.6 lbs, which is as lightweight as balance bikes get. Your kid will have some memorable moments on it, and there are multiple colors to choose from, including blue, pink, yellow, green, black, and grey.
Related: The best balance bikes
If you want a budget-oriented balance bike, then this one has a nice balance between quality and price. Consider it if you are buying your kid's first bike and you're looking for the best balance bikes.
---
Electra Sprocket 16
Best Kids Bike for Preschoolers
MSRP: $360
TIRE SIZE: 16″
SUITABLE FOR: 3'0" – 3'10" tall kids
FEATURES: Front Rim brakes, fun paint job, chain guard, training wheels
If you're looking for a bike for a preschooler, you should be looking for models with a 16-inch wheel size, and the Electra Sprocket 16 is an ideal choice. This particular model has 16″ tires, so kids 3'0" – 3'10" tall can ride it. It comes with front rim brakes, as well as flat pedals and grippy handlebars.
It has everything it needs to teach your child how to ride a bike before they step up to using gears.
---
Liv Adore Coaster Brake
Suitable for 4-6-year-olds
MSRP: $299
TIRE SIZE: 16″
SUITABLE FOR: 4-6 years olds
FEATURES: Removable training wheels, alloy wheels, stable tires, alloy frame, coaster brakes.
If your kid did not learn how to balance a bike as a small toddler, it's not too late now either. This is a really lightweight all-aluminum bike intended for 4-6-year-olds, who already know how to ride.
Now, we are not really the believers of training wheels, but they do come in handy sometimes. The training wheels can be removed whenever your child feels ready. It has wide and airless tires, which improve the grip and stability and make the bike rideable anywhere. It's the perfect model to get your child to fall in love with cycling because it looks hella cute as well.
---
Co-op Cycles REV 16
Best Kids Bike for 5 & 6-Year-Olds (with 16″ wheels)
MSRP: $229
TIRE SIZE: 16″
SUITABLE FOR: 3 – 6-year-olds (35″ – 45″). Standover height of 18″, seat height 21″ – 25″
FEATURES: Removable training wheels with 2.5″ of vertical adjustment. Weighs 16 lbs. The wheelbase is 31 inches.
Co-op Cycles REV 16 is ideal for your child to transition to their first pedal bike. It has training wheels, but as we advised before, it would be best to remove them and let your child figure things out on their own. The frame is pretty lightweight and the tires are 1.75″ wide, which is plenty to offer a good grip on all surfaces.
Our tip: Please, remove the training wheels before using it! 🙂
This model does not have hand brakes, but a coaster brake, which kids love using.
---
Public Bikes Sprout C 16
Best with 16″ Tires
MSRP: $279
TIRE SIZE: 16″
SUITABLE FOR: 3 – 6-year-olds
FEATURES: Single speed. Low standover. Wide tires
Well, let's see what the best 16-inch bike out there is.
Another great choice for your 3 to 6-year-olds is the Public Bikes Sprout 16. This is a single-speed model, so your kid will not have to worry about changing gears. Instead, they can focus on proper pedaling technique and balance. This bike comes with a coaster brake that's great for some skidding! The tires are wide and painted in a cute-looking cream color, so there's plenty of grip for rides in the park and on unpaved surfaces.
---
Cannondale Quick 20
Best Kids' Bike for 7-Year-Olds
MSRP: $350
TIRE SIZE: 20″ (1.5″ wide)
SUITABLE FOR: 4'0″ – 4'5″ height. Standover height 20″
FEATURES: Available in one color, SmartForm C2 Alloy. 7-speed. Weight 18 lbs.
Cannondale Quick 20 is one of the best kids' bikes you can get for your 7-year-old. It's a great option to introduce your kids to gears and shifting for the first time since this model has 7 gears.
The derailleur is a Shimano Tourney, which should last for a decent amount of time with some care. The tires on Cannondale Quick 20 are 1.5″ wide, which is suitable both for off-road rides and for rides on bike paths. It's a nice-looking bike from a well-known manufacturer, which is always a plus.
It can be the first "real" choice when you are looking for a proper toddler bicycle.
---
Woom Original 4
Best 7-Speed Kids' Bike
MSRP: $599
TIRE SIZE: 20″
SUITABLE FOR: 6 – 8 years (45-50″ height)
FEATURES: Multiple colors. 10-year warranty. V-Brakes. Weighs 17.9 lb
Woom Original 4keeps things straightforward and fun. It comes in a red or purple color and has a quality saddle that looks very comfortable. This bike has a 7-speed drivetrain, so it's suitable for riders who know how to shift gears or who are ready to start learning how to shift.
Woom Original 4 also has a pair of powerful V-brakes and wide knobby tires, so stopping and cornering is a breeze. Plus, the brake levers are ideal for smaller hands. The weight is lightweight at 17.9 lb thanks to the aluminum frame and fork, and the top tube is slanted for easier entry.
Get the Woom 4 if you want a high-quality kids' bike from a reputable kids-only brand.
---
Co-Op REV CTY (24″ Tires)
Best Kids Bike for 8 to 11-Year-Olds
MSRP: $329
TIRE SIZE: 24″ x 1.5″
SUITABLE FOR: Standover height is approx. 20″
FEATURES: 21 gears. 6061 alloy frame. Weight is 26 lbs
Now that your child is all grown up, you can think about 20″ bikes. The best one, in my opinion, is the Co-op REV CTY. This is the age when kids should learn how to properly change gears on a bike, which is why this model has 21 of them. The groupset on this bike is Shimano Tourney, which is entry-level, but it's more than enough for your kid to ride it all day long without any issues.
The aluminum frame and 1.5″ tires mean that the REV CTY is more suitable for city riding, but it can certainly handle some trips off the beaten track as well.
---
Specialized Jett 24
Best Choice for On-Road and Off-Road Rides
MSRP: $580
TIRE SIZE: 24″
SUITABLE FOR: School kids and teens
FEATURES: Five attractive colors, 2.0″ wide tires, rigid fork, 8 speeds, V-brakes…
Specialized Jett 24 is an affordable and serious high-performing kids bicycle. It features many versatile parts which makes it suitable for both on-road and off-road adventures. It's built around an aluminum frame, features a microSHIFT rear derailleur, and offers 8 speeds in total.
Related: Best Bikes For Teenagers
Jett 24 is a rigid bike, so it is not suitable for more aggressive trail rides. However, thanks to wide tires, it can easily tackle dirt roads and moderate trails. Moreover, this Specialized bike has decent alloy V-brakes, so it slows down easily.
---
Cannondale Trail 24
Best Kids' Hardtail MTB
MSRP: $525
TIRE SIZE: 24″ x 1.95″
SUITABLE FOR: 46″ – 57″ tall kids
FEATURES: 8 gears, Shimano Tourney components, mechanical disc brakes
This is by far one of the best MTBs for kids. It has pretty much the same components that good adult bikes have, just placed in a smaller package. If you really care about buying your kid a good-quality bike that they can enjoy and test their limits on, then this is the one.
This Cannondale Trail 24 model can be ridden more seriously in bike parks and on singletracks. This makes it an excellent choice for your child to start exploring the MTB world more seriously and maybe enter some races.
The previous model had a suspension fork, but the new model doesn't. However, it does have Shimano Tourney components, powerful mechanical disc brakes, a sturdy aluminum frame, an 8-speed cassette, and massive 1.95″ tires.
---
Electra Cruiser 1 24″
Best Bike for 12-Year-Olds (and older)
MSRP: $330
TIRE SIZE: 24″
SUITABLE FOR: 4'9″- 5'4″ tall riders
FEATURES: step-through frame, single-speed, 34 lbs, coaster brakes
Bikes with 24″ tires are the best for transitioning from a kid's bike to an adult bike. Depending on the height, many adults ride them as well. This Electra model has many advantages which make it a great choice. It comes in an attractive neutral color, which makes it ideal both for girls and for boys.
Moreover, Electra Cruiser 1 comes with a single-speed drivetrain, which is very easy for children to learn how to ride. It also boasts wide, low-resistance tires, a durable steel frame, and a rear coaster brake. Your child will surely ride it happily for many years to come.
---
Co-op Cycles DRT 1.0 (26″ MTB)
Best Kids 26″ Mountain Bike
MSRP: $599
TIRE SIZE: 26″ x 2.1″
SUITABLE FOR: 4'9″ – 5'4″ tall riders
FEATURES: 3×7 gearing, hydraulic disc brakes, 100mm of travel
Our full overview of the DRT series
If you are looking for kids mountain bikes, then you're in the right place.
This is a proper MTB bike, meant especially for kids. The head tube angle is 69°, which is just in the middle between slack and steep geometry. That makes it a versatile bike that does well both on descents and on flats. However, it leans more toward a slack geometry, which means it has a longer tire clearance, so it's quite stable.
See more: Best Mountain Bikes For Kids
This is not the cheapest kids' bike out there, but it's the best choice if you want to teach your kids some proper trail techniques and enable them to enter some junior races as well. It has the same components as many adult mountain bikes, so your little rider will not be lacking any tools to get the job done.
---
Co-op Cycles REV 20
Best Kids Mountain Bike for 6 to 7-Year-Olds
MSRP:  $319
TIRE SIZE: 20 x 2.6″
SUITABLE FOR: MTB oriented kids, 5 – 8 years old
FEATURES: 6 gears. Mechanical disc brakes. Standover height of 19″. Weight 23 lbs.
Suitable for young riders who wish to learn more about mountain biking. The tires are pretty wide, which makes the bike very stable. If that's a problem, you can change them to a narrower set (2.1″ or 2.2″ would be better). Wider tires forgive more mistakes when choosing a trajectory, but they are more difficult to get going when you do not have a lot of leg power.
It's a great bike for your kid to join you on your off-road rides and learn about your favorite hobby. Plus, it has lots of stopping power, so they can take some controlled risks as well.
---
Specialized Riprock 24
Best Kids 24″ MTB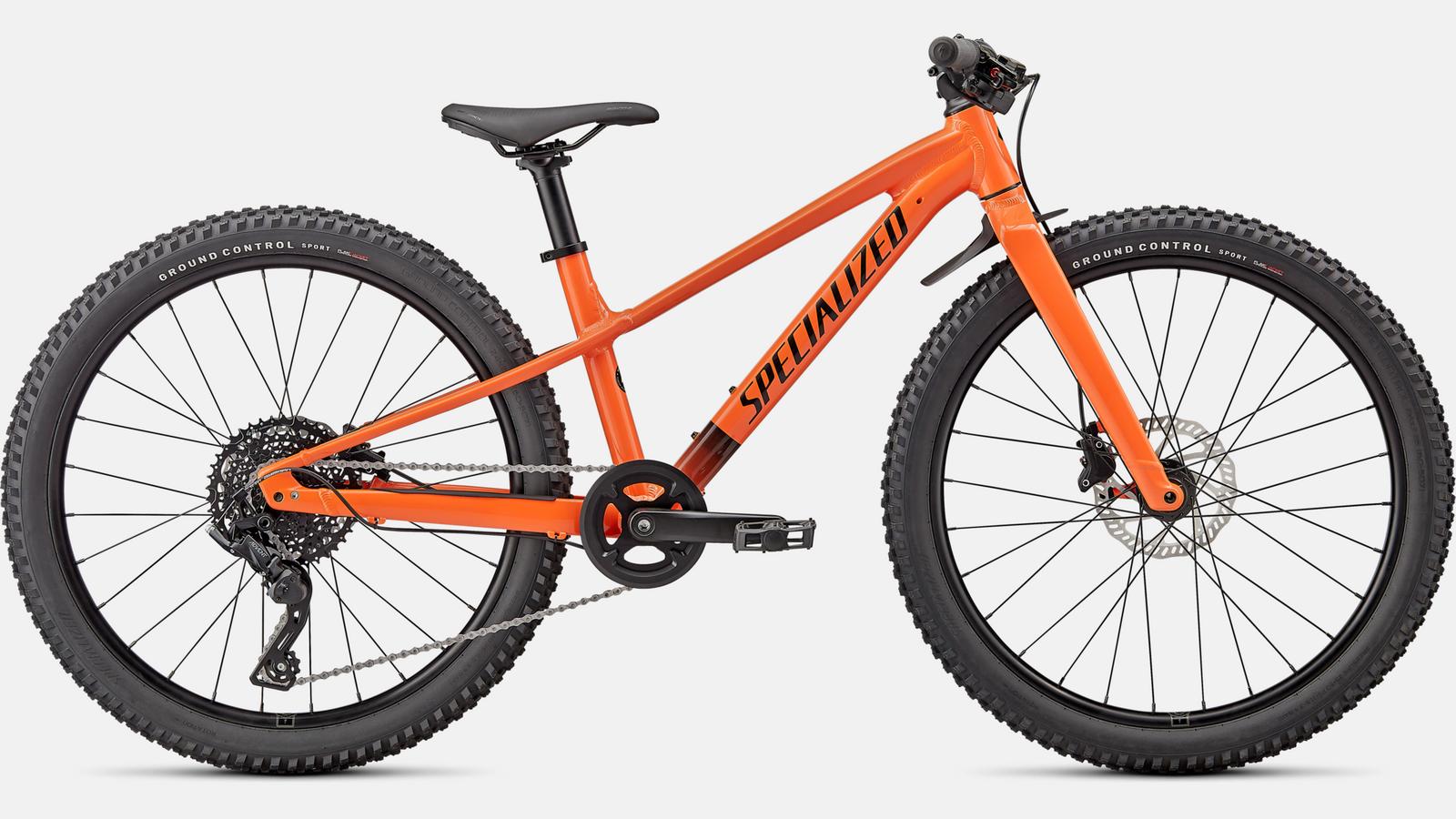 MSRP: $700
TIRE SIZE: 24″
SUITABLE FOR: 47-56″ tall kids
FEATURES: Hydraulic disc brakes, 1×9 gears
Finally, let's check out the best kids MTB 24″ bike as well, for those who love mountain biking and want a bike to be suited for proper trails. The Specialized Riprock is the absolute winner, in my opinion. It has a lightweight aluminum frame and the fork looks absolutely fantastic.
Consider also: Best Electric Bikes For Kids
The 9-speed groupset will offer smooth shifting. The bike itself is very adjustable and is going to offer a wider range of heights. This means it can be used for longer before it will need changing. It's got strong hydraulic disc brakes to stop quickly and 2.35″ wide tires give the bike fantastic ability no matter where you're riding.
---
Best Kids' Bikes Buying Guide
---
Getting the Right Fit
Kids' bike sizes are not the only thing that matters — the geometry does as well.
Some kids' bikes have a long wheelbase which means they are more stable, but a short wheelbase is not necessarily bad either, such as on a BMX bike. It all depends on what result you want to get and what you wish to focus on. The general rule is:

Kids grow fast, so a lot of parents buy a bike that is one size too big to avoid buying another bike soon. That's understandable, but it can turn into a problem. If your kid feels unstable because the bike is too big and they need to grow into it, then what's the point?
Always make sure to buy a bike on which your kid's ideal seat height is close to the bike's minimum seat height. That way, you will have some room to adjust the fit as your kid grows.
Also, make sure to carefully choose the wheel size.
The wheel size will determine how the bike fits your kid and whether they are able to fully enjoy it. The wheel size also determines the standover clearance, which is crucial for both safety and comfort. More about this below.
Related: Kids bike accessories
---
Choosing the Right Kids' Bike Size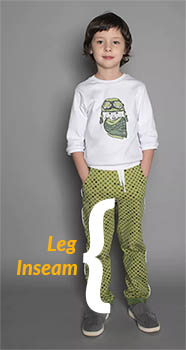 Have a look at this simplified kids' bike size chart below.
Kids' bike sizes are work a bit differently compared to adult bike sizes.
To determine the right size, you should start with the inseam. Without making things too complicated, the inseam is the length of the inside of the leg, from the floor to the crotch.
Measure your child's inseam length and compare it to the chart below to find the right size.
| | | | | | | |
| --- | --- | --- | --- | --- | --- | --- |
| Wheel size | 12″ | 14″ | 16″ | 20″ | 24″ | 26″ |
| Approx Age | 2 to 3 | 2 to 4 | 4 to 6 | 5 to 8 | 8 to 11 | 10+ |
| Approx Inseam | 14″ – 17″ | 16″ – 20″ | 18″ – 22″ | 22″ – 25″ | 24″ – 28″ | 25″ + |
| In cm | 35 – 43 cm | 41 – 51 cm | 46 – 56 cm | 56 – 64 cm | 61 – 71 cm | 64+ cm |
| Approx Height | 2'10" – 3'4″ | 3'1″ – 3'7″ | 3'7″ – 4'0″ | 4'0″ – 4'5″ | 4'5″ – 4'9″ | 4'9″ + |
| In Inches | 34″ – 40″ | 37″ – 43″ | 43″ – 48″ | 48″ – 53″ | 53″ – 57″ | 57″ + |
| In Cm | 63.5 – 102 cm | 94 – 109 cm | 109 – 122 cm | 122 – 135 cm | 135 – 145 cm | 145+ cm |
Read More: Choose The Right Kids Bike Size
---
Seat Height vs. Standover Height
The right saddle height differs from one situation to another:
Balance bikes – the seat should be 1″ to 1.5″ below the child's inseam.
Training wheels – 0 – 3″ above the child's inseam
1st pedal bike – the saddle height should be the same as the child's inseam
Next pedal bike – 2″ to 4″ above their inseam
This is important to keep in mind to improve the stability and the comfort of your kid on the bike. It's important for them to be able to touch the ground with their feet without getting hurt.
Otherwise, they might feel unstable or lack confidence.
With the right standover height, they'll be able to get off the bike whenever necessary and feel they're in full control.
---
Forget the Training Wheels (Seriously!)
I used to think training wheels were a great invention.
Actually, they aren't.
The thing is that kids have a pretty good balance. Much better than what we think—my son even does tricks on his balance bike. When kids fall, they learn from it, unlike many adults.
You don't believe it? Try to simulate a similar situation where they fall in a safe environment. See how they approach the situation differently after that. They might fall but they learn from it and take a different approach to prevent it from happening again.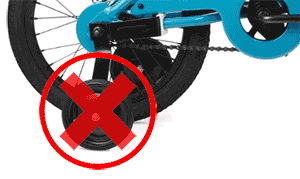 The problem with training wheels is that there are too many variables from the environment that influence them. There are bumps, uneven roads, and different ground types, all of which kids should keep in mind when cycling.
Bikes with training wheels don't have a proper balance point which means that kids are "riding" (read "bouncing") from one side to another, experiencing unrealistic balance points. Riding like this will not help develop their sense of balance.
That means that if they learn to ride on a bike with training wheels, they have to re-learn it again once you introduce them to a two-wheeler.
So, what would the solution be…?
---
Go for Two-Wheelers Straight Away

For kids, riding a balance bike is basically walking with support.
Kids can compensate for the uneven balance pretty quickly. At first, they will just walk with the balance bike but then they'll start to run as their sense of balance improves. Kids' training bikes are suitable for the age of 1.5 years up to 4 years, which is the right time to introduce them to pedals.
Depending on the kid, mastering a pedal bike may take anywhere from a few minutes to several days. That's a much shorter period than teaching them to ride with training wheels and then teaching them again with a pedal bike.
Read More: Choose The Right Kids Bike Size
What Else to Consider?
---
Tires: The only part that connects them to the ground. A bicycle for kids with air-filled tires is the best choice. Foam is okay as well on balance bikes but forget about anything made from plastic. Plastic won't provide them with the proper cycling experience and they wear out quickly.

The wider the tire, the more power is needed to move it, but the better traction it has when riding.
Skinny tires don't give the needed cushioning and put a lot of stress on the hands. They are okay when kids are older and make their first steps in road biking.
Components: Components have different quality classes, which proper brands make quite decently. If you go for a cheap bike, make sure the gears and brakes are decent. If they fail, the consequences can be painful. Make sure you can adjust the saddle not just up and down but forward and backward as well. Moving the saddle an inch in any direction may completely change how the bike handles. Such saddles can be purchased later on too.
Brakes: Rim brakes are more accurate compared to coaster brakes. Most kids' bikes have only rear brakes which are quite easy to learn how to use.

Gearing: There are single-speed bikes and multi-gear bikes. Most cheap kids' bikes are single-speed and will do the job until the age of 7. After that, it's a good idea to start introducing gears and shifters.
Related: How to cycle better
Kids' Bikes Maintenance
---
Kids' bikes require low maintenance, but it still has to be done. Very cheap kids' bikes require more maintenance, but it's nothing substantial.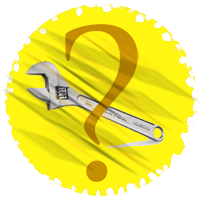 On balance bikes, once in a while, you should check the tightness of the screws. Bikes with gears and brakes need additional adjustments as they get worn out. Most things that need maintenance on kids' bikes are easy to take care of.
All of it can be done with the help of omniscient Youtube. If you don't want to do it all by yourself, take the bike to a local bike shop. They'll do it for you, which will extend the life expectancy of your kid's bike.
This is also a good opportunity to teach your kids about taking care of their things. I see people don't take care of their bikes way too often, which is a real pity.
Basic Riding Skills to Teach Your Child
---
Brakes: Make sure to teach your kid to use both brakes and explain the physics of the shortest stopping distance (just between skidding and rolling over). Your responsibility is to check their brakes regularly.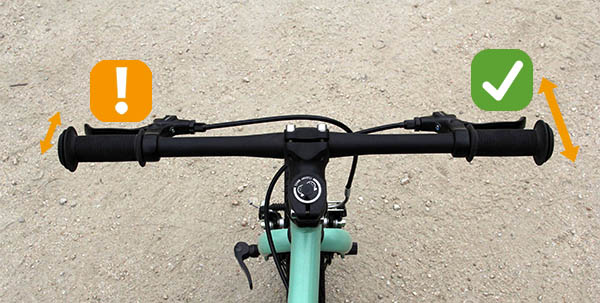 Changing the pads and adjusting the tension is something every person can do, though it might require some time spent on YouTube and practicing at first.
Gears: When your kid receives their first multi-gear bike, make sure to teach the proper shifting techniques from the beginning. When changing gears, they should do it gently and avoid crossing the chain (a smaller chainring on the front and a higher one on the rear, and vice versa).
Learn more: How to Teach Your Kid to Ride a Bike

Turning: The higher the speed, the smaller the turning angle. Ask them to turn and brake at the same time. They should be able to find the balance of how much they could turn. On sharper turns, they can use their leg for support.
Helmet: Always keep the helmet on! And not just on, but fitted correctly. It might feel uncomfortable at the beginning but kids get used to it, and then they can play for several hours forgetting the helmet on their head. My kids have also come to the lunch table with their helmets still on 🙂

Confidence: One thing that nobody talks about is confidence when riding a bicycle. Learning this basic skill at an early age is crucial. I often see grown-ups who lack confidence on their bikes. In some cases, it's because they haven't ridden for many years. If I ask, most riders say that they didn't like to ride a bicycle when they were young. Some have admitted that their parents weren't fully supportive during this very important period.
Take your time and go through each and every lesson with your children. Your kids will learn quickly when you are fully involved.
How Much to Pay for a Kids' Bike?
---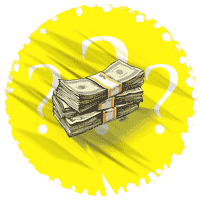 Same as with any other
type of bike
, there is no best answer here.
We only suggest buying the best bicycle for kids that you can afford. There are relatively cheap kids' bikes that are decently made. What we recommend is not to go too low. It's the same with all other bikes — cheap components can increase your repair and maintenance bills later on.
Keep Several Things in Mind:
You buy it to last for several years.
There's a good aftermarket for kids' bikes.
The better the quality, the less disappointment for kids.
Keep in mind the average price of their friends' bikes, so as not to encourage competition.
When buying a kids' bike, avoid choosing the cheapest option, but don't spend a fortune either. Mid-range is the golden range.
We hope we gave you a good overview of kids' bikes.
If you wonder where to start, then we will make life easier for you and point out the best picks in our opinion. These are reliable bikes that will last for many years. We categorized them according to kids age and picked one winner for each section, as well as a runner-up, an alternative if you don't like our first choice.
What Kids' Bike Brands Are Good?
---
There are many bike brands out there that make excellent kids' bikes.
Some of the best companies in the industry, that focus on adult bikes, also make great children's bikes. However, there are also many companies that make fantastic kids' bikes but are not that well known. Some of the best brands that you should keep an eye out for include:
Co-op Cycles (REV series)
Specialized
Cleary Bikes
Cannondale
…and many others.
To Sum It Up
---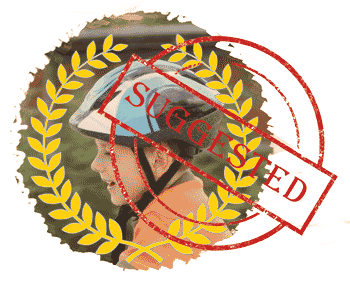 The things that you need to worry about when choosing a bike for your child are the size, the geometry, the components, the intended use, and the amount of money you're willing to spend.
Related: Best Child Bike & Baby Seats
Now that we have covered most of these aspects together in the article above, you should be ready to make the best choice. You're likely to find exactly what you need among the models that we have recommended, as there is something for every age group.
If you're still struggling to pick one or you have any additional questions, just express your concerns in the comment section below. We'll gladly give you our two cents. Happy riding!
Have questions? Feel free to ask below