So, you have decided that you want to buy a bicycle and start cycling more to get fit, lose weight, be healthier, or just be happier. That's fantastic, you made a great choice! But, if you are here and reading this, it means that you have a tiny problem — you're wondering how to choose a bike. Am I right so far?
Well, if that's the case, you're on a good path to finding the solution to your problem in the article below.
Choosing the right type of bike is not an easy task, but it can be done right if you know why you want to purchase a bicycle.
If you are still unsure about this, take our advice and read about the steps below where we share the ins and outs of choosing the right type of bike for your needs.
Let's begin!
Step #1: Choose the right type
---
Where do you plan to ride?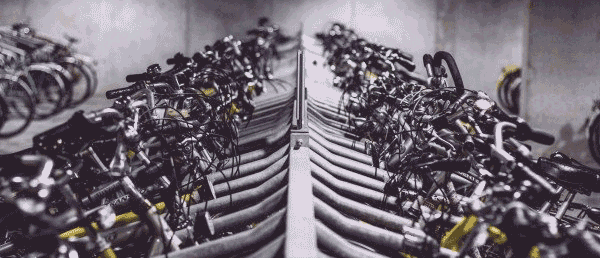 There are plenty of different types of bikes out there, each one good for a different purpose. We will cover the basics of all of these in this bike buying guide, so keep reading. But, let's first say a sentence or two about the primary differences between each of these.
Mountain bikes – Mountain bikes are perfect for riders who spend a lot of time on unpaved roads. If you plan to ride on gravel, forest roads, singletracks, and generally stay away from the tarmac, this type is for you.
Road bikes – On the contrary, road bikes are intended for riders who plan to stick to the tarmac the majority of the time. They are built for speed and not intended for off-road riding.
Hybrid bikes – Hybrid bikes are a mixture of the two types above. They are great for city rides and commutes but can do well on moderate off-road rides as well.
Triathlon/Time Trial bikes – These are bikes with aero frames that are intended for going as fast as possible. Perfect for triathlon and time trial events.
BMX bikes – BMX bikes are usually preferred by kids and riders who like doing stunts and tricks.
Cyclocross bikes – CX bikes are ideal for riders who like riding on dirt and mud roads and plan to enter cyclocross competitions.
Gravel/Adventure bikes – These are pretty similar to CX bikes, but are more suitable for longer gravel rides and off-road bike trips.
Touring bikes – Perfect for very long bike tours on which you need to carry a lot of weight on the frame or in bike panniers.
Fixed gear bikes – These are single-gear bikes popular in urban areas for getting from one place to another.
Folding bikes – As the name says, these bikes have a folding frame and are suitable for carrying on plains, trains, and in cars.
Electric bikes – This type has an electric motor that turns on when you're pedaling to give you some additional power.
Kids bikes – Kids bikes are ideal for children (and very short adults) due to the smaller wheel diameter (up to 24″).
Beach cruiser bikes – Bikes with a relaxed upright geometry, perfect for riding along the beach or cycling on bike lanes.
Recumbent bikes – These bikes put the rider in a more laid-back position and are great for older people and those suffering from back pain.
Cargo bikes – This type has a platform or a big basket used for transporting bigger loads. Often seen in cities and industrial facilities.
Exercise bikes – These are stationary bicycles that are used for indoor workouts. They usually have adjustable resistance and a more upright riding position.
If you already know which one you want to choose, you can jump to step 2 straight away. If you still have some doubts, then keep reading below to get some additional information.
The Main Differences Explained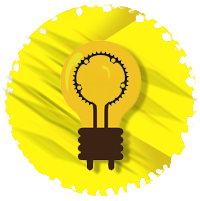 Basically, when considering which type of bike to buy, you need to ask yourself some important questions.
Each bike is different and is most suitable for a particular style of riding and a particular terrain. Using a bike in ways it was not intended to be used will cause a lot of stress and damage both to your bike and to your body.
Where do you plan to ride?
The most important question is whether you plan to ride only on paved roads or you wish to stick to off-road conditions 100% of the time? In these two cases, you should either look for a road bike or a mountain bike. If you plan to do both, then the best choices would be hybrid, cyclocross, or gravel bikes. Which one you choose, depends on the style of riding you want to do, which we will cover below.
If you want to get a bike in order to commute, you can choose between a hybrid, a cruiser, a fixie, a cargo, or an electric bike. Again, you need to ask yourself whether you need to battle hills or not, or if you need to carry a lot of weight frequently. If your commute is very short (10 to 20 miles a day), you can go for a cruiser as well.
Ask yourself these questions and compare your answers to the short descriptions of different types of bikes listed above. If you're still not sure which one to get, continue to step 2.
Step #2: Intended Usage
---
How often do you plan to ride?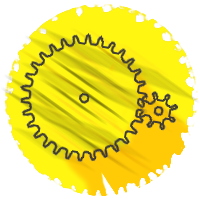 Do you want to simply commute on Sundays or are you planning to enter some serious competitions?
Related: How To Start Cycling
Depending on your intended usage, you need to choose the right components. Going too cheap will leave you with high maintenance costs. Therefore, in the long run, you will not be saving money. Consider these quick rules of thumb related to different component classes:
For light use, you can choose entry level components like Shimano Altus, Acera, Alivio, Claris, and Sora. Or SRAM X3, X4, and X5.
For training, you might want to consider component classes such as Shimano Deore, SLX, Deore XT, Tiagra, and 105. Or SRAM X7, X9, NX, GX, X1, Apex, Rival, and Force.
For competitions, you should consider only the best groupsets such as Shimano XTR, Ultegra, Dura-Ace, and Dura-Ace Di2. Or SRAM X01, XX1, Red, Red eTAP, and Red eTAP AXS.
Related: How To Improve Your Cycling
If you now know which bike and which components to choose, you can jump to step 3. Otherwise, keep reading for a more detailed explanation.
Shimano
When it comes to MTBs for Sunday riders, Shimano has Acera, Alivio, Deore or other quality-classes with a word in their name. For more serious riding, you should look into the Trail class, where Shimano offers the SLX and (Deore) XT groupsets. If you like to push your bike to the absolute limits, then the XTR class is for you. So, how to choose the right bike components? Think about your purpose — Deore is enough for beginners.
For road bikes, the groupset (collection of parts) hierarchy for Shimano is Claris – Sora – Tiagra – 105 – Ultegra – Ultegra Di2 – Dura-Ace – Dura-Ace Di2, from the cheapest to the best. If you plan to race, anything from the Ultegra and up will do the job well.
SRAM
For Sunday riders – X3, X4 and X5 are going to be more than enough. If you pedal harder and love to race, then you should look at SRAM X7 and X9. For ultimate performance, you should not consider anything under SRAM X0 or XX. Ideally, if you have the funds, your best choice is SRAM XX1 Eagle and XX1 Eagle AXS.
SRAM parts are more often used on well-known brand bikes. For road bikes, the classes are Apex – Rival – Force – Red. For beginners, Apex and X5 are enough, whereas Rival or X7 are perfect. Cycling pros should save some money and buy a bike with the Red quality class.
Step #3: The Right Price Expectations
---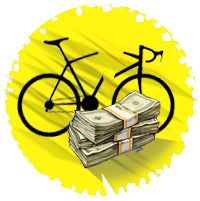 Should I pay $$$ or $$$$?
When it comes to bicycle quality, you get what you pay for. Of course, it's not all black and white, so we'd like to point out some guiding principles that you should stick to.
Sunday riders – Around $350.
Sunday riders can survive with the lowest of the low components. At this price point, a Shimano Tourney groupset or a single-gear drivetrain would do the trick. Aluminum or a steel frame with a set of rim brakes are also a good choice.
Light training – Around $500.
For light training, an aluminum frame with Shimano Deore/Sora/Claris or a SRAM alternative is a good option. On mountain bikes, you should get a front fork and mechanical disc brakes at this price point as well.
Serious training – Between $500 and $2,000.
For this type of money, if you plan to do some serious training, you can expect to get a quality aluminum frame with better components, or a carbon frame with lower components. Disc brakes are also commonly seen (both mechanical and hydraulic). These bikes are usually lightweight, but not extremely lightweight. On mountain bikes, you can get a decent full suspension setup.
Competitions – $1,500 and up.
When it comes to cycling competitions, the sky is the limit. Depending on the money you want to spend, you can expect to get a quality and super-lightweight carbon frame with the top of the line Shimano and SRAM components. These bikes usually have powerful rim or disc brakes and road bikes can weigh as low as 5kg.
Not sure what frame to choose? See our thoughts on different frame materials.
If by now you are confident about which price range you should go for, you can jump to step 4 in our bike buying guide. If not, let's try to make things clearer.
How Much Should You Spend?
---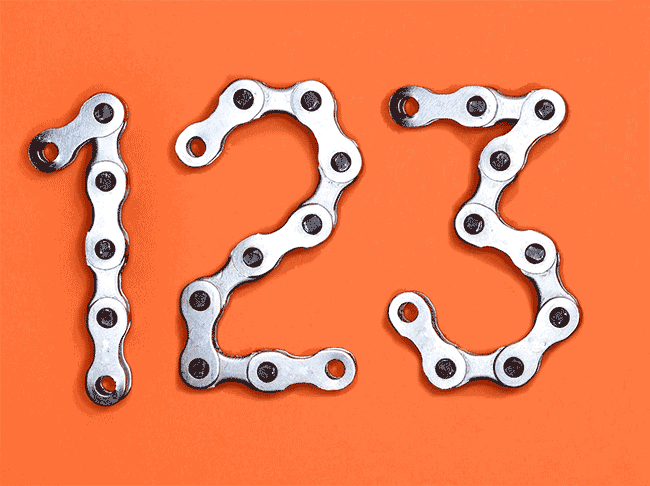 The ones above are some rules of thumb that you should stick to when deciding how much strain to put on your home budget when buying a bike. But, there are some other rules you should consider.
When it comes to bikes with a carbon frame, we'd advise you not to look for anything costing under $1,000. That is the bottom price that could get you a reliable setup. This pricing rule also applies to full-suspension bikes. You'll find some FS bikes for under $1,000, but it will be a risky purchase.
There are much more reliable choices for around $1,500 and up. Therefore, if you want to buy a carbon bike or an FS bike, you should save a bit more money and go for safe options.
What if you go too cheap?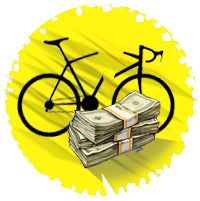 When choosing how much money to spend on a bicycle, it's always better to spend slightly more than you need to than to spend less than you should have. The reason for this is that all bikes are intended to take a certain amount of abuse. More expensive bikes can take more abuse, whereas cheaper bikes are good for more moderate rides.
If you buy a cheaper bike and abuse it on the trails or on the road, you will have to spend more money on maintenance and the replacement of parts. Therefore, your cheaper bike will end up costing you more than if you bought a more expensive one straight away.
To get more information, read our guide on how much you should spend on your new bike.
Step #4: Picking the Right One
---
Where should you do the purchase? Which brand should you choose?
Basically, there are 4 choices when it comes to where you can buy a bike. Three of these choices are online:
Local Bike Shops
Buy if: If it is important for you to try the bike first or if you need some expert help. You might get discounts and service plans here as well.
Cons: Often the most expensive choice and the selection is limited when it comes to models and sizes.
Craigslist, eBay
Buy if: If you are looking for the cheapest bikes.
Cons: Risk of getting scammed, hard to find the right sizes, zero warranty.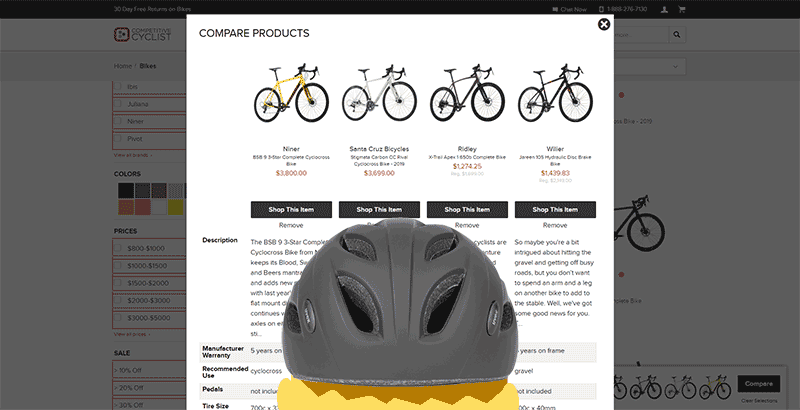 Directly from the Dealer
Buy if: If you want to see the full range of models. They are often willing to accept a return if the bike doesn't fit. Often much cheaper compared to LBS.
Cons: No test ride, very few online dealers, bikes come unassembled.
Online dealers
Buy if: If you want to see the highest selection of brands. You can easily find fantastic bargains.
Cons: No test rides available and you must hassle with the assembly yourself.
In case you have already decided where you want to make your purchase, you can jump to step 5. Otherwise, check our suggestions below.
Signs of Good (and Bad) Bike Shops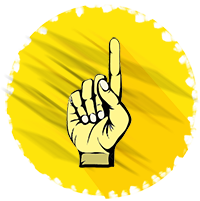 The general rule is to never buy from shady online bike shops. Never! For example, if the site doesn't have a secure SSL connection (
https://
instead of
http://
before the URL), then we do not recommend to enter your credentials there.
make sure never to buy a bike in the same shop where you buy your milk.
Also, if a shop sells bikes with a huge discount, it might be a red flag. You can often find older models at a discount of nearly 50%, which could be a good deal.
But, what we are talking about are sites which are sometimes promoted on Facebook as places where you can get a bike that's normally priced around $1,000, for just $175. That simply can't be true and should be avoided.
If you're not sure, write to us, and we'll gladly give you our two cents and warn other readers in this bicycle buying guide.
About Bicycle Brands
Are you wondering which brands to choose?
Over are those days when there were only 10 brands that made reliable bikes. Today, you really need to know, how to buy a bike. There are plenty of unknown brands out there that still make decent bikes.
If you have the money to spare, you should definitely go for high-profile cycling brands such as Diamondback, Trek, Giant, Specialized, Canyon, and so on… there are too many to list. Some of these also make affordable bikes, so you don't even have to break the bank to buy one of their models.
But, when it comes to less known brands, you should make sure never to buy a bike in the same shop where you buy your milk. Instead, you can turn to Amazon, where you can buy a pretty decent bike if you do the research right. If you come across a brand that you are not sure about, read user reviews and brand reviews online to get a better idea about it.
Take a look at our list of best bike brands
Differences Between Men's and Women's Bikes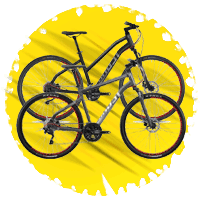 There's a lot of hype about men-specific and women-specific bikes.
If you ask us, this hype is unnecessary. The differences between men's and women's bikes are minimal. Sometimes, these are the same bikes with different stems and saddles. More often, the frames have a different geometry and design as well.
Usually, men's bikes can be perfectly good for women as well and vice versa. Women often have a shorter torso than men, so their effective top tube length should be smaller. Therefore, if a woman buys a men's bike, they should consider using a shorter stem. The saddle should also be changed since men's saddles are not comfortable for women.
So, if you have an opportunity to buy a women-specific bike, you should definitely do it. But, if you like a men's model better, there's no reason why it won't work for you with a couple of simple adjustments.
Learn more: Men's vs Women's Bikes
Some brands even offer special women's bike categories. For example:
Co-op offers Men's and Women's (W) models.
Diamondback's Haanjo is for men, whereas Haanjenn is for women.
Ghost Square Cross is for men, whereas the Step-through model is for women.
and more…
Step #5: Choose The Right Size
---
There are plenty of different bike sizes available. How can I choose the right one?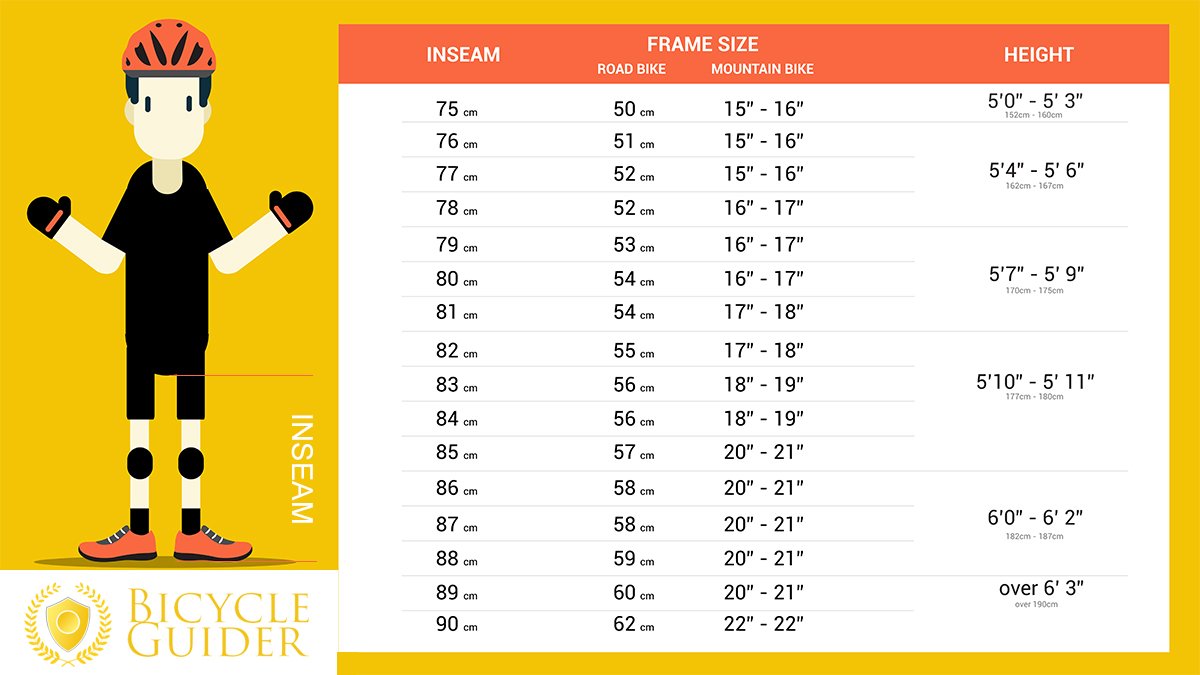 Actually, picking the right size is quite easy. That's good to hear because choosing the right size is one of the most important steps when trying to buy the perfect bike for yourself. Even if you choose the right type of bike and spend a lot of money, you will not be able to use it to its full potential if the size does not fit you well.
To choose the right bike size, you need to consider three main things:
Height
Inseam length
Ape Index
Let's explain a bit what these three measurements refer to. Your height, obviously, is the total height of your body. Your inseam length is the length of your leg from your crotch to the heel. Finally, the ape index is the length of your arm span relative to your height.
Sometimes, you can guess the right size just by taking your height and comparing it to the info in the bike size charts. However, if you are in-between two sizes, your inseam length and your ape index will come in handy.
As a general rule, if you are in-between two sizes, you should choose the bigger size most of the times. But, if you have a large inseam length and your ape index is low (the length of your arm span is smaller than your height), then you might consider going for the smaller size and just raising the saddle a bit more.
There are many online bike size calculators which help you find the right size by asking you for the measurements of specific parts of your body. These can be very helpful, so you should give them a try as well.
Types of Measurements
Bike sizes can be shown using different markings.
The most popular are letters (S, M, L, XL, etc.), centimeters, and inches. Even though many bike frames are marked using the lettering system, it is not the best way to do it. Size L, for example, does not mean the same thing for Diamondback and Giant. So, depending on the brand, sometimes L will be perfect for you, and XL other times.
Therefore, whenever possible, you should try to find out the correct frame size shown using either centimeters or inches. These are the most precise systems.
About Wheel Sizes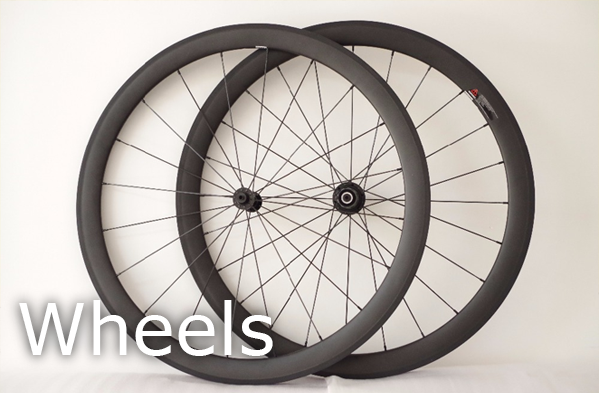 Wheel sizes are also very important when it comes to choosing the right bicycle for your needs. The most popular wheel sizes today, which can be found on most bikes are:
700C: Found on most road bikes and the majority of hybrid bikes.
650b: Becoming more and more popular on road bikes for shorter riders and on touring bikes.
26″: Not as popular as before. However, they can still be found on some MTBs and a lot of touring bikes.
27.5″: The most popular choice for MTBs today. Combines the best features of 26″ and 29″ wheels.
29″: An increasingly popular option on MTBs used by taller riders and built for fast descents.
24″, 20″, 16″, 12″: Kid's sizes. BMX bikes also commonly have 20″ wheels.
As you can see, bike wheels come in different sizes, which can be a bit confusing for the unknowledgeable. However, most of the times, the choice will be already made for you by the manufacturers.
If you're purchasing a road bike, 99% of the time it will come with 700c wheels. The same goes for hybrid and city bikes. However, if you are short (under 5'4″, for example), you could consider 650b wheels to get more standover clearance.
When it comes to 26″, 27.5″ and 29″ wheels, you should really consider what kind of MTB riding you want to do. If you mainly want to focus on fast descents and riding on extreme, rocky surfaces, then you should choose the 29ers. However, if you want a bike that will be more nimble when cornering and that will accelerate more easily when coming out of bends, then the 27.5″ wheels are the way to go.
To learn more about different sizes, see our detailed guide on bike wheel sizes.
Don't forget! A decent bike lock is crucial!
Voila! You should now be ready to choose the perfect bike for yourself!
And… Where To Buy A Bike?
---
Now that you know what you need to be looking for, the question is where to start looking. Below, you can see some of the retailers that we recommend as a reliable choice, as they have been tried and tested many times.
NB!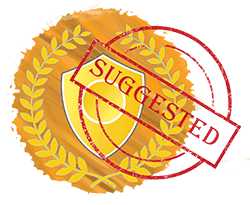 Make sure to use filters, which will significantly decrease your research time and eliminate all of the choices that are not suitable for you. These are affiliate links. If you buy something through these links, we will earn a commission, which helps us to keep this site up.
You Can Also Check Our Other Bike Reviews
MTB
---
ROAD:
---
HYBRID & Other
---
---
Still Not Sure How To Choose a Bike?
Check out our FAQ section for some quick answers to your most common doubts.
Well, we hope that now you know, how to choose a bike!
Got any questions? Feel free to ask in the comments section below.