The best stationary bikes we've chosen will allow you to ride regularly and stay in shape even during the winter season or when it's pouring rain outside.
Since you're on this page, then chances are you're thinking that you should be riding your bike right now but you aren't. The reason could be that it's too cold or too hot outside, it's pouring rain, the traffic is overwhelming, or you're constrained by the lack of free time.
Whatever the case, there's a simple and affordable solution—the best exercise (also stationary or spin) bikes that we're reviewing here today.
If you're looking for a way to do your cycling workouts inside and get all the exercise benefits you'd get from real-world cycling, consider one of these best stationary bikes.
Why We Chose These Stationary Bikes?
To create this list of the best exercise bikes we've looked at dozens of models from different brands in various price categories. To make the selection, we relied on our previous experience with indoor workouts, checked user reviews, and analyzed the info on company websites.
We chose these particular models because we believe they offer the best value for the money for the majority of riders out there. These are well-built machines that offer a realistic pedaling experience and should help beginners and experienced riders to lose weight, get fit, and become healthier overall.
---
Best Exercise (Stationary) Bike
---
Concept 2 BikeErg 2900
Best stationary bike for home and commercial use
Features: Air resistance, aluminum construction, ANT+ and BT connectivity, preset workouts, LCD screen
Concept 2 BikeErg 2900 is our top pick because of how well-built it is and because of the plethora of features it comes with. This indoor stationary bike is built around a sturdy aluminum frame with a wide and stable base. The fact it's made from aluminum means that it weighs around 68 lb. so you can move it around with ease.
This bike uses a fan to provide you with adjustable air resistance that feels smooth and natural when pedaling. You can use Concept 2 BikeErg for warm-up, recovery, rehab, general workouts, and high-intensity interval training.
Another cool feature is ANT+ and Bluetooth connectivity which lets you connect a heart rate monitor or various apps to measure your workout and make it more efficient. The large backlit LCD Performance Monitor 5 (PM5) is easy to use, includes preset workouts, and measures distance, speed, watts, and calories.
You can store all of your workout data on a USB drive or upload it to a Concept 2 free app. You can also connect this bike to Zwift and enjoy motivational virtual rides with friends and strangers.
According to the company, Concept 2 BikeErg 2900 has a 300 lb. weight capacity and fits riders with inseam lengths of approximately 27″ to 37″.
Get it if you want the best value stationary bike with smart functionalities that you can use to get fit and continue to use it once your training becomes more serious.
---
Best Exercise Bikes Under $200
---
Exepeutic Folding Magnetic
Best folding exercise bike with magnetic resistance
Features: Magnetic resistance w/ belt, 8 resistance levels, LCD display, heart rate sensors, foldable design,
The Exerpeutic stationary bike is an affordable exercise bike that's good not only for real cyclists but for absolute beginners as well. It is incredibly simple and easy to use and has a folding mechanism that lets you store it away when the weather is nice and you can ride outside.
This bike provides 8 levels of smooth magnetic resistance that can really challenge your legs. Easier levels are great for warm-up and recovery spins, whereas the high levels will make you call for your mommy.
Exerpeutic also has a large LCD screen (3.3" x 1.5") and hand heart rate sensors that will indicate distance, calories burned, time, speed, and heart rate. You can spend hours on this bike thanks to a soft and comfy saddle that will provide great support even to heavy riders.
The bike itself has a 300 lb. weight capacity and fits riders between 5'3″ and 6'1″ tall. To achieve the right fit, you can adjust the saddle height with a simple turn of the knob.
The Exerpeutic foldable magnetic indoor bicycle is quite sturdy and has a wide base, so you can pedal hard and even sprint out of the saddle to maximize your gains. It's ideal for getting fit and losing weight, recovering from injuries, or just taking better care of your health.
XTERRA
Best cheap foldable exercise bike for beginners
Features: Flywheel resistance w/ belt, steel construction, LCD screen, heart rate monitoring, foldable design
XTERRA is one of the lightest, simplest, and best cheap stationary bikes on our list. It's ideal for beginners who want to get fit from the comfort of their homes, even when it's snowing or pouring rain outside.
The XTERRA stationary bike has a durable and firm steel construction with a foldable mechanism that makes it easy to store it away in a jiffy. Despite the steel tubing, the entire bike weighs just 32 lb. which is very lightweight. You can move it even if you're not very strong.
This bike provides resistance with a 3.3 lb. flywheel that's smooth and silent, so you'll get a natural and enjoyable pedaling experience. You can adjust the difficulty with 8 levels of manual resistance to choose if you want to pedal easily or test your physical limits.
A large 2″ x 1″ LCD screen will show you speed, distance, time, calories, and heart rate, and it's really simple to operate the interface. XTERRA is ideal for short and light riders, as it has a 225 lb. weight limit and fits riders between 4'10" and 5'10" tall.
Ultimately, we chose this exercise bike because it's affordably priced, well-built, and offers a fuss-free experience—just hop on, adjust the resistance, and start cycling hard toward your fitness goals.
---
Best Exercise Bikes Under $300
---
Barwing Magnetic
Best exercise bike on Amazon with practical accessories
Features: Magnetic resistance w/ belt, LCD screen, bottle cage, adjustable TT-style handlebar
The Barwing magnetic exercise bike is an ideal training companion for experienced riders who love going hard. But that does not mean you shouldn't consider it if you're a newbie—you'll see great benefits as well.
Barwing stands on a lightweight and stiff aluminum construction that supports riders up to 300 lb. The wide platform means that the bike will not rock or move even if you stomp hard on the pedals to practice your sprint power and technique.
This indoor machine uses magnetic resistance with 5 easily adjustable levels, so anyone can use it for easy spinning or excruciating workouts. For safety purposes, Barwing also has an emergency stop feature that will stop the flywheel immediately to prevent injuries.
Riding an indoor exercise bike usually causes you to sweat a lot, so it's great that Barwing has a bottle cage that will keep your water at hand reach. If you stay hydrated, you can keep pedaling for longer and burn more calories.
Indoor workouts can sometimes also be quite monotonous, but you can make them more interesting by placing your phone or tablet in the IPAD bracket and watching Netflix or YouTube for motivation.
All in all, Barwing is the best buy stationary bike in this price range as it mimics the road riding position quite well. If you want an authentic outdoors riding experience at a reasonable price, we believe you'll be happy with this choice.
DeskCycle 2
Best exercise bike for seniors and sedentary workers
Features: Magnetic resistance, LCD display, portable design, adjustable pedal height, 8 resistance levels
Who says you can't be both fit and a couch potato? The DeskCycle 2 certainly proves that you can have both. This is a compact under-desk bike pedal exerciser with an adjustable pedal height that makes it suitable for different types of riders.
There's no reason not to get a good workout even if you have to sit at work for hours every day. DeskCycle 2 has magnetic resistance with 8 difficulty levels that you can adjust with the turn of a knob. Therefore, you can pedal easily to get the blood flowing or you can try to burn as many calories as you can.
DeskCycle 2 also has an LCD screen that shows 6 functions, so you can keep track of your progress and measure your efforts.
In addition to being a good choice for sedentary workers, this is also the best mini exercise bike for elderly riders who can't ride a full-size bike but want to improve mobility and health. If you're struggling with a lower-body injury, DeskCycle 2 will also improve your blood flow and speed up recovery.
DeskCycle is such a simple but ingenious product. There are no more valid excuses not to work out and burn calories or be in bad shape. You can achieve your goals while sitting on your comfy couch and enjoying your favorite TV show.
Related: Best Bikes For Seniors
---
Best Exercise Bikes Under $400
---
Sovnia
Best indoor exercise bike for regular users
Features: Flywheel w/ belt, steel frame, LCD monitor, bottle cage, 4-way adjustable seat
Sovnia is a budget-priced and well-built stationary bike that looks good and offers even better performance. It provides a natural cycling position and a sturdy steel platform that will fully support your hard pedaling efforts.
The Sovnia exercise bike uses a heavy-duty 35 lb. flywheel connected to the pedals via a durable belt drive system. The bike is very quiet and the flywheel feels smooth in both low and high resistance levels. You can easily adjust the resistance via a simple knob that doubles as an emergency stop button.
Sovnia is a sturdy machine that supports riders of up to 285 lb. which makes it the best exercise bike to lose weight. The saddle is adjustable in four directions (up, down, fore & aft) and the handlebar can be raised or lowered, so it's easy to find the right fit. According to the company, this bike suits riders between 4'1" to 6'7" tall with inseam lengths between 25″ and 38.5″.
Even though Sovnia is affordably priced, it offers all the functionalities of more expensive options. It has a large LCD screen that shows ride metrics, includes a phone/tablet holder, and comes with a bottle cage as well.
With this in mind, we recommend it to budget-minded riders who want one of the best stationary bikes in its price category.
Yonkful
Best stationary exercise bike with outdoor riding position
Features: Flywheel resistance w/ belt, LCD monitor, bottle cage, emergency brake, transport wheels
Yonkful is another stable and supportive option that both beginner and experienced cyclists should take into consideration. This affordable exercise bike doesn't cost an arm and a leg but packs some solid features.
First of all, it stands on a firm steel construction that offers excellent support and doesn't rock at all even if you pedal hard out of the saddle. The frame has two transport wheels that make it simple to move the bike around your home without having to carry it.
Yonkful provides a wide range of resistance levels with a heavy 35 lb. flywheel that features a belt drive system. You can choose your preferred resistance level with a mechanical knob and use this bike for hard workouts or easy afternoon spins.
The company recommends this product to riders that weigh up to 280 lb. with inseams between 25″ and 38.3″, which is a pretty wide range. The seat moves up and down, as well as fore and aft, whereas the handlebar moves up and down, so you can find the right position without much trouble.
We also chose to recommend this stationary bike because it has a water bottle holder to stay hydrated and a large LCD screen to keep track of your ride metrics. You can see real-time information such as distance, time, speed, calories, and heart rate.
Unless you're a professional rider looking for a way to train in the off-season, the Yonkful exercise bike will meet and exceed all your needs.
---
Best Exercise Bikes
Under
$500
---
Sunny Health & Fitness Synergy
Best budget exercise bike with multiple hand positions
Features: Magnetic resistance w/ belt, dumbbell holder, multi-grip handlebar, LCD screen, bottle cage
The Sunny Health & Fitness Synergy exercise bike features a massive 30-pound flywheel with magnetic resistance that is adjustable with a simple knob located on the top tube, between your legs. This bike uses a belt drive system instead of a chain, which is much quieter and easier to maintain compared to a traditional chain.
The steel construction is quite solid and doesn't budge a bit; moreover, the frame comes with two transportation wheels so you can move this bike around your house with ease.
Sunny Health & Fitness Synergy is suitable for riders from 5 ft. to 6 ft. tall that weigh up to 275 lb. Finding the right position is a breeze as this bike features a 4-way adjustable saddle. The multi-grip handlebar also allows you to change your hand position for more comfort.
Doing hard workouts with the Synergy exercise bike is easy as it comes with a water bottle holder and a performance monitor that will show you all the important ride metrics. Therefore, you'll always know how hard you're going.
This bike has one unique feature that you won't find elsewhere—a dumbbell holder. If you use dumbbells to exercise your upper body on a stationary bike, you can easily hang them on the bike and reach them any time you want.
All things considered, Sunny Health & Fitness Synergy is an affordable stationary bike that has a lot to offer to riders motivated to do hard home workouts.
JOROTO
Best stationary bike in 2022 with 4-way adjustability
Features: Magnetic resistance w/ belt, adjustable saddle, and handlebar, emergency brake, multifunctional holder
Joroto is another nicely equipped budget exercise bike that will help you achieve your fitness goals no matter the season. It's built around a heavy-duty steel frame that increases weight but also guarantees stability. This bike weighs 94 lb. which is quite heavy, but it comes with transportation wheels, so moving it is not an issue.
The 35 lb. chromed flywheel features magnetic resistance with six powerful magnets. Therefore, this bike is suitable for workouts of different difficulties. You can adjust the resistance by using a simple knob on the top tube that doubles as an emergency brake.
According to the company, Joroto has a 280 lb. weight limit and fits riders with inseams between 27.5″ and 36.2″. Both the handlebar and the seat are 4-way adjustable, so most riders will quickly find the perfect position.
This stationary bike has a very simple digital monitor that shows the most important ride information such as speed, distance, time, etc. However, it also has a multi-functional holder for your phone or tablet, so you can watch videos and stay entertained.
Best of all, Joroto is whisper-quiet so you won't annoy your family or neighbors even if you ride in the wee hours. Use it to lose weight, get fit, improve your health, or just have a bit of fun.
---
Best Exercise Bikes Under $
1000
---
Schwinn Airdyne
Best indoor stationary bike for full-body workouts
Features: Air resistance w/ belt, RPM gauge, LCD display, bottle holder, infinite resistance
Do you want to do a full-body workout in the shortest time possible and build as many calories as you can? Then the Schwinn Airdyne dual-action stationary bike is the perfect choice for you. Schwinn is one of the oldest bicycle companies in the world, so they can obviously make a quality cycling product.
Schwinn Airdyne uses a massive fan that produces air resistance as you pedal. The faster you pedal, the more difficult your workout becomes, so the resistance is basically infinite. In addition to the cycling workout, this bike will also exercise your upper body with the pushing and pulling motion of the handles.
With Schwinn Airdyne, you can build your legs and your glutes, strengthen your core, as well as shape your biceps, triceps, lats, and pecs. It's basically the only workout machine you need to lose weight and tone your entire body.
A big LCD display will show you the most important workout information, such as time, distance, speed, calories, and RPM. If you do long workouts, a bottle cage on the handlebar will hold your water bottle at arm's reach.
The only slight disadvantage is that Schwinn Airdyne has a 250 lb. weight limit, which is not much. If you're heavier than that and you want to lose weight, there are other options to consider.
Sunny Health & Fitness Magnetic Recumbent
Best commercial recumbent exercise bike
Features: Magnetic resistance, 12 workout presets, built-in speakers, self-generating power, recumbent design
What we have here is the best recumbent stationary bike built by Sunny Health & Fitness. It's a splendid choice for those who value comfort, struggle with back pain, or have knee injuries.
This recumbent bike puts you in a reclined position that you can maintain for hours thanks to a mesh, ergonomic seat. The magnetic resistance offers 24 levels of difficulty, adjustable with a simple computer-controlled knob. Thanks to the performance LCD monitor, you can keep track of your ride details and choose one of 12 workout presets to ensure long-term gains.
The Sunny Health & Fitness recumbent bike is self-powered which means you generate the power for it to work. Not only that, but you can connect your phone via a USB port and charge it with the power of your legs. That's some awesome workout motivation.
Related: Best Recumbent (Lay Down Bikes)
This bike also has built-in speakers so you can connect your smartphone or another device via AUX to play your favorite banger songs directly on the bike.
Finally, the Sunny Health & Fitness recumbent bike is an ideal choice for riders who want to lose weight. It has a 300 lb. maximum weight limit and fits riders between 5 ft. and 6 ft. 3 in. tall, with an inseam length between 28 in. and 34 in.
Sunny Health & Fitness Recumbent bike is one of the best-equipped and most fun stationary bikes on our list!
---
Types of Stationary Bikes
Stationary bikes come in different variations and with different functionalities. Therefore, when choosing the best exercise bike for your needs, it's important to understand which types exist and know their characteristics.
Related: Benefits of Cycling
Upright
This is by far the most common type of home exercise bike that you can also see in many gyms.
As you can guess from the name, these bikes put the rider in an upright riding position, with the majority of the weight being on the saddle. Upright exercise bikes typically have a display that shows ride metrics, such as distance, time, calories, and speed.
Some newer and more expensive models might have Bluetooth and smart integrations as well. If you're not an avid cyclist and you're just looking to stay fit and burn calories, aim to find the best upright exercise bike.
Recumbent
One of the crucial recumbent bike benefits is that they put the rider in a reclined riding position.
The seat is placed further back from the handlebars and closer to the ground, whereas the pedals are located in front of the seat. This is a great choice for riders who struggle with back or knee injuries, as recumbent bikes spread the weight of the rider over a larger area of the body.
A recumbent bike is also unique because it has a pair of handles next to the seat as well, so you can hold it there while riding for more comfort.
Yosuda bikes offer an interesting option, that might be worth a look if you're looking for a recumbent exercise bike.
Dual-Action
Dual-action stationary bikes allow you to exercise the upper and lower body at the same time, which is why they are called so.
The way this is achieved is through a design similar to an elliptical trainer. In addition to having pedals to exercise your legs, you also have a pair of handles that exercise your upper body through pushing and pulling motions.
If you want a well-balanced workout that will burn the maximum amount of calories, you should consider dual-action stationary bikes.
Foldable
Most inexpensive exercise bikes are clunky, heavy, and have a large footprint.
That is a problem for people who live in apartments or simply don't have enough free space to spare. The best foldable exercise bikes, as their name implies, can be folded and stored away when not in use.
This is great if you want to free up space or you plan to use the bike only during certain periods, such as in winter.
Resistance Types: Fan, Flywheel, Magnetic?
In order to achieve a feeling of resistance while pedaling, the best exercise bikes usually use two systems: fan or flywheel. Though there are other solutions as well, such as magnetic and even fluid resistance.
Fan

Stationary bikes that create resistance by using a fan do so by pushing against the air around the blades. Because of that, the faster you pedal (the higher your cadence) the more resistance you will feel. Therefore, these bikes do not allow you to pedal at a high cadence with low resistance, which some riders might not like. But we think the fan type is the best exercise bike to lose weight, as you can burn a lot of calories without hurting your knees.
Flywheel
A flywheel is basically a heavy disc that spins and creates inertia as you pedal. It also stores that inertia while it spins, which makes the pedaling experience much smoother compared to other types of resistance. The best buy exercise bikes with a flywheel usually have a knob that allows you to set the preferred level of resistance, regardless of your cadence.
Magnetic
Stationary bikes with magnetic resistance are quite common. This type of resistance is usually found on affordable stationary bikes intended for beginner riders. Magnetic resistance works by using magnets that create tension against the flywheel.
The magnets don't actually make contact with the flywheel, so this is a very durable and quiet option. When adjusting the difficulty on a stationary bike with magnetic resistance, you basically get the magnets closer or further away from the flywheel. These bikes are a great choice for riders who value a silent and maintenance-free operation.
How Much Should I Pay?
Just as with actual bikes, the price tags on exercise bikes vary wildly depending on the build quality and features. You could spend anywhere between $200 and $3,500 on the best stationary bike for home use, that's how diverse the price range is.
That makes choosing the right bike much harder, as you might feel at a loss unless you get the most expensive option. But for most people, an affordable exercise bike will do the job just great.
Features of Best Stationary Bikes Under $300
If you plan to use your exercise bike only occasionally, then you should consider choosing a stationary bike for under $300. This includes some of the cheapest options around, but if you choose wisely you will get a good quality product.
These cheap exercise bikes are usually heavy and bulky, come with steel frames, and use heavy flywheels with friction or magnetic resistance. They usually have very basic digital screens with limited functions, but each one will at least show you speed, time, distance, and calories.
Such bikes will put the rider in an upright position, which is great for beginners. If you plan to only ride occasionally, say once a week for 30–60 minutes, you don't need to spend much more than $300.
Features of Best Stationary Bikes Under $500
If you plan to exercise more frequently, like 2–3 times a week, then it's wise to consider exercise bikes under $500. Such bikes will come with a better-designed steel or aluminum frame that doesn't weigh much and looks good aesthetically.
You will also get more adjustability, which will make it easier to find the right fit and be comfortable while riding. best value exercise bikes also have better LCD displays with improved functionality and more detailed ride data.
If you value silence, these exercise bikes are usually quieter than the cheaper options because they use belt drive systems with magnetic resistance.
Spending a bit more will get you a few additional practical features, such as bottle, phone/tablet, and dumbbell holders, multi-grip handlebars, preset workouts, and the like.
Features of Best Stationary Bikes Under $1,000
Regular cyclists who plan to ride 3–4 times a week or more and do it more seriously should aim to find the best exercise bike under $1,000. This price range has heavy-duty indoor bikes built to endure regular and serious abuse by strong riders.
By spending up to $1,000 on a stationary bike, you'll get a lightweight aluminum construction, silent magnetic or air resistance, an advanced LCD screen, workout presets a natural ride feel, and in some cases even third-party app connectivity.
Basically, this is a good option for actual cyclists who are looking for a way to train inside during the winter season or when the weather is bad outside. These bikes mimic the outdoor riding position which experienced riders will appreciate the most.
Best Rated Exercise Bikes for Hardcore Use?
If you do intense workouts frequently, we recommend spending more than $1,000 and avoiding the best cheap stationary bikes on this list. In this case, the options are limitless and depend on how much money you're willing to spend. For example, if you want to break the bank, you can get the Wahoo KICKR for $3,500. But we don't think that's necessary for everyone.
Spending up to $2,000 will get you a smart bike with ANT+ and Bluetooth connectivity and power readings, so you can comfortably do Zwift or TrainerRoad workouts. You'll get air or magnetic resistance, preset workouts, and sometimes even the ERG mode.
Basically, if you want an indoor bike that will feel almost the same as riding outside (minus the scenery), it's wise to consider spending more than $1,000.
Bike Rollers and Trainers vs. Stationary Bikes
Bike rollers, indoor trainers, and stationary bikes all do the same thing—allow you to ride inside. Even though all three options can offer a quality workout and help you reach your fitness goals, this is where their similarities stop.
To understand the unique characteristics of these three indoor cycling solutions, let's take a closer look at their features, pros, and cons.
Bike Rollers
If you own an actual bicycle, bike rollers are the simplest and cheapest way to exercise inside. Rollers are essentially cycling treadmills, so they are incredibly easy to use. They consist of three drums attached to a rectangular frame. Your rear wheel drives the two rear drums, which in turn drive the front one via a belt.
Bike rollers are excellent for working on your cadence, practicing bike skills, and improving your balance on the bike. However, they typically do not have adjustable resistance, so you will not be able to pedal hard. Even though this is the cheapest option, keep in mind that you need to have a real bike to use them.
As a downside, it might be difficult to find the balance at first.
Bike Trainers
Bike trainers, also known as turbo trainers or indoor trainers, attach the rear end of the bike to a compact platform to provide adjustable resistance. Some trainers have a roller that the bike's rear tire leans against whereas others have drive systems that completely replace the rear wheel.
Bike trainers are one of the best options for cyclists who want to keep riding their actual bikes and get quality workouts inside. Trainers have adjustable resistance and some smart models can also connect to third-party apps such as Zwift or TrainerRoad.
This option takes up little space, but requires an actual bicycle and is not family-friendly unless all family members are of the same height or have their own bicycles to attach to the trainer.
Stationary Bikes
A stationary bike mimics the experience of riding a real bicycle, but it doesn't have any wheels. They are incredibly easy to use and can be used by the entire family by adjusting the saddle and handlebar position. Stationary bikes are great because they can be quite cheap and do not require you to own a real bike—just hop on and ride any time without any prior setting up.
Stationary bikes usually also have an LCD display that shows the most important ride metrics and adjustable resistance via air, magnets, or mechanical flywheels. Some more expensive models also support third-party connectivity.
However, the disadvantages of even the best stationary bikes are that they are heavy, bulky, require dedicated space, and feel less realistic than other options.
Should You Get an Exercise Bike?
If you're looking for a way to be more active, lose weight, tone your body, and stay fit during the winter, you should definitely get an exercise bike. They're easy to use, relatively cheap, offer an excellent workout, and burn a ton of calories.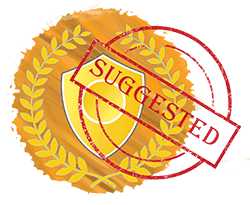 Stationary bikes are suitable for beginners as they are easy on the joints, don't require good balance, and help create a solid aerobic base. But they are excellent for experienced cyclists as well because quality models offer a natural ride feel and guarantee a productive workout.
Therefore, if you're tired of being a couch potato and you're not riding outside because of bad weather or hectic traffic, you should definitely start looking for the best exercise bike for your home.
There are no comments yet, add one below.