Looking for the best recumbent bike for seniors can be a daunting task. With so many exercise options there just doesn't seem to be the right one.
We have picked out the best recumbent bikes for seniors – the best models for fitness, recovery, health, and your pocket!
Who told you that you can't sit back comfortably and still be fit and healthy?
A recumbent bike is an excellent way to exercise and stay active, especially if you suffer from back, hip, or knee issues. It's also a great tool to speed up recovery from various injuries.
Not only that, but research has shown that recumbent (often called lay-down bikes) and upright bicycles produce the same level of muscle activity, so you can do a hard calorie-burning workout on a recumbent as well.
So check out the best-value indoor and outdoor recumbent bikes we recommend and witness the benefits of recumbent bikes yourself!
---
Best Recumbent Exercise Bikes
---
JEEKEE Recumbent Exercise Bike
Best Recumbent Bike For Seniors
300 lbs maximum weight load
Magnetic resistance w/ belt drive
8 resistance levels
JEEKEE is the best recumbent bike for seniors on this list. This recumbent bike comes jam-packed with features despite the affordable price. It creates resistance with a durable magnetic flywheel that operates in eight resistance levels. Depending on the level you choose, you can use it for warm-ups, recovery, weight loss, and strenuous workouts.
Recumbent exercise bikes have different bells and whistles. Naturally, the more extras you require, the higher the price will be. In our opinion, JEEKEE has struck a good balance between the price and the features. It has everything a beginner indoor cyclist needs and well deserves a place on the list of the best recumbent bikes for seniors.
---
4'9″ to 6'5″ recommended rider height (inseam 27″-39″)
Smooth and quiet performance
Advanced LCD monitor tracks workout data
The iPad holder provides entertainment during long stunts
---
The main highlight is the ergonomic, adjustable seat with a backrest and grips with pulse sensors. Together, they provide a good position for cycling and you can keep track of your effort by measuring the heart rate.
Moreover, the multi-function LCD monitor shows you real-time data, such as distance, time, calories, speed, odometer, and pulse. If you get bored at any point, just mount an iPad and watch your favorite shows.
No matter how fit you are, JEEKEE is a good choice due to 8 resistance levels. Use it to lose weight, get fit, or recover from injuries. It's a great recumbent exercise bike for seniors and the younger generations as well.
Schwinn 270 Smart Recumbent Exercise Bike
Best Connectivity and Entertainment Options
Bluetooth connectivity
25 levels of resistance
29 preset workout programs
If you like tracking your activities with popular cycling apps and sharing them with your friends, then Schwinn 270 is for you. It connects to the Schwinn Trainer App (or any other sports app) via Bluetooth and records your activities. Also, by downloading the free RideSocial App, you can see the world as you virtually ride with your friends in real time.
Schwinn 270 senior recumbent bike offers as many as 25 resistance levels, so it's super easy to set the right difficulty and do the workout you planned. You can also just choose one of the 29 preset workouts that will warm you up or test your limits.
---
300 lbs. maximum weight recommendation
Two advanced LCD displays
USB media charging and adjustable fan
In-built speakers with an MP3 input port
---
This is not just a heavy-duty exercise recumbent bike, it's a sophisticated multimedia player as well. It has in-built speakers that you can use to play your favorite songs for motivation. It also has two LCD displays that will track your workouts and keep you entertained.
When the going gets tough and your temperature rises, you can turn on the Schwinn 270's in-built fan to cool down and maintain the same effort.
Schwinn 270 delivers great value for the money, especially for riders with high expectations who love modern toys. It's definitely one of the best recumbent bikes for seniors.
Sunny Health & Fitness Magnetic
Best Budget-Friendly Choice
8 levels of resistance
Magnetic resistance mechanism
Easy-to-read LCD screen
If you're on a tight budget and you need an affordable way to feel healthier you should consider the Sunny Health & Fitness recumbent bike. It has a simple design and streamlined features, but it packs all you actually need to do a solid indoor workout.
This bike is built around a sturdy and stable steel frame and weighs 58.7 lbs. which is light enough so you can move it around with ease. It has a comfortable and wide seat with a plush backrest which is perfect for elderly riders or those with back pain.
---
Step-through design for quick mounting and dismounting
300 lbs. maximum weight recommendation
Digital monitor with pulse reading
Side and front-mounted handlebars
---
Sunny Health & Fitness is one of the most popular manufacturers of budget exercise bikes. This model is excellent for beginner riders who don't intend to do killer workouts but just need a way to stay active, lose weight, or recover from an injury.
It has eight resistance levels that you can adjust manually via a knob in front of you. You can track time, speed, distance, calories, odometer, and pulse via a digital monitor. It's basic but it gets the job done without any issues.
Sunny Health & Fitness has non-slip pedals with adjustable straps for maximum grip. All in all, if you're ok losing some advanced features to save money, this is a great choice that will work well for a long time.
Nautilus R616
Most Comfortable Recumbent Exercise Bike For Seniors
Bluetooth connectivity
Compatible with Explore the World App
25 levels of resistance
Nautilus is known for making some of the best recumbent bikes for seniors. Nautilus R616 is another sophisticated senior recumbent bike that's packed to the brim with attractive features. It offers Bluetooth connectivity so you can connect it to any fitness tracker app of your choice to save and share your rides online.
It's also compatible with the Explore the World app which is a really fun way to make time fly while riding. It lets you imagine you're riding on real roads around the world so you can go anywhere while staying in your living room.
---
29 preset workout programs
DualTrack blue backlit LCD
Padded seat with ergonomic ventilated backrest
300 lbs. maximum user weight
---
If you can't do anything without turning on an app or using a gadget, you will love the Nautilus R616 exercise bike. By connecting your favorite app via Bluetooth, you will have all your rides in one place.
Related: Best Exercise Bikes
You can fine-tune the difficulty thanks to 25 resistance levels for a variety of workouts.
Nautilus R616 is suitable for all types of riders—elderly, recovering cyclists, overweight riders, or super-fit folks.
Moreover, this bike offers 29 preset workouts to choose from when you want an easy way to get a workout in. However, the best thing about it is the ventilated ergonomic seat that will keep you cool and comfortable for hours on end.
Sunny Health & Fitness Programmable Recumbent Bike
Best Workout Preset Adjustability
Magnetic resistance with a belt drive system
16 resistance levels
Programmable workout modes
This Sunny Health & Fitness programmable recumbent bike gives you a lot of freedom to customize your workouts. It features an advanced LCD performance monitor that is not often seen in this price range. To clarify, the bike offers 16 resistance levels, 12 preset workouts, and the option to create your workouts as well.
Another key point is the smooth and quiet magnetic resistance that works free of any friction. The bike is built around a steel construction and weighs 86.4 lbs., but you can easily move it around thanks to transportation wheels. The maximum weight limit is 300 lbs., so it can definitely be used for weight loss.
---
Device holder for phone or tablet
Comfy bike seat and mesh back support
Wide pedals with straps
The display tracks wattage, pulse, RPM, calories, speed, time…
---
The overall design is a point often overlooked when talking about exercise bikes. The Sunny Health & Fitness programmable recumbent bicycle has a wide base and a steel frame. As a result, it feels stable and sturdy.
Moreover, you also get a water bottle holder, easy seat adjustment, floor stabilizers, and two sets of non-slip handlebars.
While this bike doesn't have fancy BT connectivity, it's still a perfect recumbent exercise bike for seniors.
Niceday Indoor Recumbent Exercise Bike
Best Recumbent Bike For Heavier Users
Magnetic resistance mechanism
16 resistance levels
LCD monitor
400lbs weight limit
If you're looking for a recumbent bike that is going to give a great cycling experience we can highly recommend the Niceday indoor recumbent exercise bike. It's a great-looking recumbent bicycle with a clean finish and a seat to promote good back posture.
It comes with 16 resistance levels, which work great for beginners and also can challenge a professional. It has a magnetic resistance system that offers smooth pedaling and it's very quiet, even when you're pedaling very fast.
---
16 resistance levels
Suitable for users up to 400lbs
The monitor tracks calories, time, distance, speed, and odometer
---
This recumbent exercise bike is very adjustable so can work with all the family. It also boasts an incredible 400lbs maximum weight capacity meaning it can be used for heavy riders too.
Related: Cycling For Weight Loss
It's easy to move around with the wheels and you can mount a tablet on the front so you can follow indoor cycling sessions or even watch a film while training to help the time go by.
We love the price and the overall build of this recumbent bicycle. It looks great, it's built to last, and offers an excellent cycling experience.
---
Best Recumbent Bikes
---
Mobo Triton Pro
Most Affordable Choice
Steel frame
20″/16″ front/right wheels
Rim brakes
Recumbent trikes can be quite expensive, but Mobo Triton Pro is proof that they don't always have to be. This is an entry-level choice that will allow you to enter the low-riding world without spending too much. It's built around a sturdy steel frame and rolls on 20″/16″ front and rear wheels with knobby tires suitable for different types of terrain.
This recumbent is designed for adult riders, but it's perfect for seniors. Its adjustable design fits riders from 4'2" to 6'3" tall, weighing up to 250 lbs. Therefore, almost anyone can enjoy it.
---
Dual-joystick steering for easy maneuverability
Maintenance-free chainless design
USA-based company
Weighs 44 lbs.
---
One thing that's important to note is that Mobo is a USA-based company with USA-based customer service. Therefore, it's easy to get in touch with them if you need any assistance.
The Triton Pro recumbent bicycle is pretty unique – the pedals are attached directly to the rear hub. There's no chain, cassette, chainrings, and such. This simplifies maintenance, but you might lack grip if you try to climb very steep hills.
Moreover, the seat is very comfortable, so the bike rides smoothly despite having no suspension. Steering takes some getting used to, but you'll feel comfortable with it after one or two rides.
All in all, this is a solid, affordable choice for beginner riders who ride recreationally or want to try one of the best recumbent bikes for seniors.
Mobo Shift
Best Off-Road Recumbent Trike
Single-speed drivetrain
Dual suspension
Adjustable frame
Mobo Shift is one of the best recumbent bikes for seniors and one of the most comfortable recumbent tricycles ever made. This is an off-road recumbent bike which makes it an ideal choice for multi-surface riding on paved and unpaved roads.
It sports a simple single-speed drivetrain that will make maintenance almost nonexistent for you. The pedals are attached directly to the front hub, so there's no chain to lubricate or replace.
---
Hand caliper brakes
Ergonomic saddle
Fits riders 4'0″ to 6'3″ tall
20″ front and 16″ rear tires
---
Mobo Shift is a short-wheelbase recumbent bicycle with entry-level components. As such, it's suitable for beginners and experienced riders who want to improve their weekly, monthly, and yearly distances.
It sports a unique ergonomic saddle that's perfect for seniors who struggle with back or hip pain.
With the help of comfortable geometry and simple components, you can easily break all of your previous distance records on the Mobo Shift.
Riding is efficient thanks to large 20″ front and 16″ rear wheels and versatile knobby tires. Get it if you want one of the best touring recumbents for the price.
Take a look at our best tandem bike picks!
Catrike Villager
Best Recumbent Trike for Long Rides
Tadpole recumbent trike
30 gears
Mechanical disc brakes
In case you're not already familiar, there are two types of recumbent trikes: Tadpoles and Deltas. Tadpoles have two front wheels that steer, whereas Deltas have one front wheel that steers. Catrike is the most famous manufacturer of tadpole recumbent trikes.
Related: How to Start Cycling (40+)
The Villager is an affordable model with lots of gears, mechanical disc brakes, and a comfortable seat for long tours. The frame is available in eight attractive colors, so you can pick the model that suits your style.
---
Rear fender
Mirrycle Rear View Mirror
Computer Sensor Mount & Flat mount
Schwalbe Marathon Racer tires
---
Catrike Villager recumbent bicycle has a high seat and a stable platform which makes it great for touring, commuting, and day-long rides. It weighs just 34 lbs. but has a weight capacity of 275 lbs. Moreover, the adjustable frame design makes it suitable for different types of riders.
The Villager brakes with the dependable Avid BB7 mechanical disc brakes and rolls on bulletproof Schwalbe Marathon Racer tires.
With 30 gears at your disposal, you can climb any hill you encounter in your neighborhood or far beyond. As such, Catrike Villager is one of the best recumbent bikes for seniors.
Catrike Dumont
Best Folding Recumbent Bike
Foldable aluminum frame
30 gears
Mechanical disc brakes
A list of the best recumbent bikes for seniors would be incomplete without the Dumont. This is a folding recumbent bike which makes it very practical for riders who travel a lot and want to do it in comfort.
This lay-down bike is a front-wheel-drive model with 30 wide-range gears. The gearing comes from SRAM and you can expect smooth but responsive shifting.
---
Versatile 20″ front wheels and a 26″ rear
Foldable frame
Ergonomic padded seat
Available in multiple colors
---
If you combine your cycling commute with a train ride, you can still ride a recumbent bike. The Dumont quickly folds down into a small bundle, so you can take it anywhere with you.
The front-mounted drivetrain puts 30 gears at your disposal, which is enough variety for all kinds of terrain. Moreover, the powerful disc brakes will give you all the stopping power you need when descending.
See more: Best Bikes For Seniors
The most important point, in our opinion, is the ergonomic padded seat. It will make a huge difference on long rides, keeping you as comfortable as possible.
Recumbent Bike vs Upright Bike
There are quite a few differences between a recumbent bike and an upright bike regarding the effects it has on the body and how it feels to ride.
The first and most obvious is the lie-down position. This adds a huge amount of comfort and stabilizes the body's position. This removes a lot of pressure from the hips and, as many recumbent bikes use smaller cranks, makes the movement much less aggressive than an upright cycle.
An outdoor recumbent bike also puts you quite low on the road, and although some people like this, others prefer to be up higher. Recumbent bikes tend to be heavier and they do take up more space on the road.
Although you use the same leg muscles as you would if you were on a regular bicycle, recumbent bikes don't really require you to use your core, arms, and back muscles. This is fine if you haven't got any particular goal apart from just getting the blood flowing and the heart rate up.
Another big aspect is the amount of choice. Upright bikes are more popular, and you will see so many different types on the market, but recumbents are few and far between. Recumbent bikes are more popular as indoor bikes.
When it comes down to the recumbent bike vs upright bike debate, seniors can benefit from recumbent bikes. It can offer a more comfortable solution to getting a cardiovascular workout in.
Pros
Comfortable position
Great for taking pressure off hips and back
Easy to use
Aerodynamic
Cons
Limited choices
Less core, back, and arm exercise
Low sitting position on the road
Heavier
Frequently Asked Questions
Final Verdict
In conclusion, as you can see, recumbent bikes are fun, practical, and suitable for different types of riders. Regardless of what you need a recumbent for, this list will show you the best indoor and outdoor models to consider.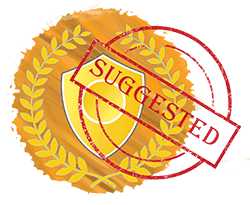 These are excellent choices for elderly riders who want to stay active, but also for those who are struggling with back, hip, or knee injuries. Additionally, fit and strong riders can get a quality workout on one of these as well.
Recumbents give you all the support you need without taking away the fun! Pick one and start working toward achieving your fitness and health goals. Thanks for reading our best recumbent bike for seniors article.
Let us know what you think about these models and share your experiences and recommendations in the comments below!