From unboxing to riding in less than five minutes, the Elite Suito Smart Trainer is one of a kind in the world of indoor direct drive trainers. In this review, we'll take a closer look at the Elite Suito Smart Trainer, and see why it's still one of the popular interactive trainers available, up against high-end competitors such as Wahoo and Saris.
The Elite Suito Smart Trainer is the most practical indoor trainer in the world. Upon first release, it was the first direct-drive smart trainer to ever come with the cassette pre-installed.
Elite claims an unboxing-to-ride time of less than five minutes – they're not lying. 'Full assembly required' can be a concerning phrase; but in this case, there are only three steps to setting up the Elite Suito Smart Trainer:
Remove the trainer from its shipping box and position its pre-assembled legs
Connect your bike to the trainer using the direct drive system
Connect the trainer to a power source and you're ready to ride!
Unique Design of the Elite Suito
The Elite Suito Smart Trainer is designed to be stable and sturdy, able to withstand the full-on 1900w sprints that it is spec'd for.
Pre-assembled legs splay out from the main body of the trainer, which is made of a steel structure. These legs automatically lock in place, making them easy to set up right out of the box, and able to handle the side-to-side movement and jarring vibrations of the last 200 meters in a Zwift race.
Designed to be functional and portable, the Elite Suito features a sleek profile and integrated handle that make it easy for transport in storage.
With so many other of its metrics being on-par with other smart trainers (more on that in a minute), the Elite Suito's portability and ease of use are standout features, as well as its reasonable price tag of $850.
The Elite Suito isn't the only *elite* trainer offered by the company so aptly named. Elite offers a number of other indoor trainer options, including wheel-on trainers, rollers, and indoor training accessories.
Elite Indoor Trainers — What Are Your Options?
They currently offer nine different indoor training options:
Two direct-drive smart trainers
One wheel-on smart trainer
Two basic trainers
One set of interactive/smart rollers
Three sets of basic rollers
Elite has one of the widest ranges of any indoor trainer company in the world. With so many options to choose from, it can be difficult to narrow it now. First, there is the difference between direct drive trainers and wheel-on trainers.
Related: Best Indoor Bike Trainers
Direct Drive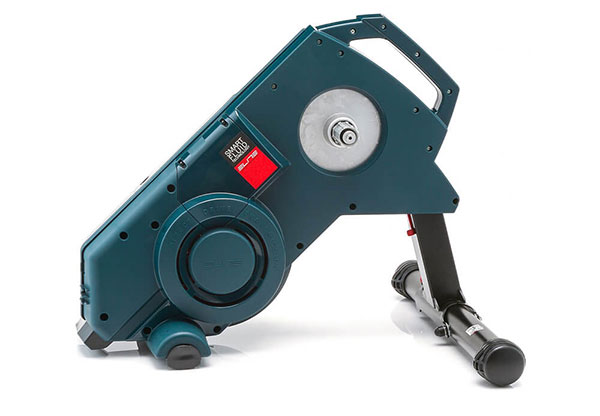 Direct drive trainers attach directly to the rear of the bicycle, which means that you have to remove the rear wheel each time you take your bike on and off the trainer.
Thanks to their integral design, direct drive trainers are more stable and accurate than wheel-on trainers, making them ideal for committed indoor cyclists and serious virtual racers.
High-level wheel-on trainers typically achieve a power accuracy of +/- 5% at best, whereas direct-drive smart trainers can achieve an accuracy of +/- 1-3%.
Finally, direct-drive trainers are smoother and more efficient, leading to a better ride feel and overall power transfer. All in all, it's easy to see why direct drive trainers are typically 2-3 times the price as similarly designed wheel-on options.
Wheel-on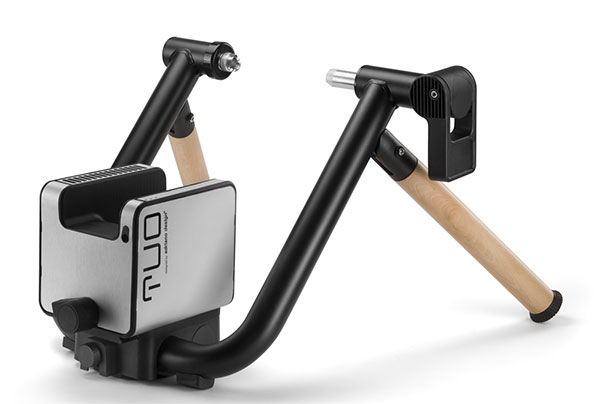 Offered at a much lower price point, wheel-on trainers such as the Elite Tuo, are easier to use and set up than direct drive trainers because you don't need to remove the rear wheel to get your bike set up in the trainer.
Wheel-on trainers are also lighter and more portable than direct drive trainers, which means they are also less stable, offer a worse ride feel, and can't handle as high of power outputs as direct drive options.
Lastly, wheel-on trainers sacrifice a significant amount of power accuracy and lead to severe tire wear if ridden/raced inside consistently. There are plenty of pros and cons to both direct drive trainers and wheel-on trainers, but it is also important to consider different sets of rollers.
Rollers
Rollers are completely different from trainers because they are not connected to the frame of the bike. Take the Elite ARION, for example.
This set of rollers allows you to ride freely on top of the spinning drums, offering an easy and realistic training session that feels just like riding on the road. The Elite ARION is super light, easy to use, and even easier to transport – it can fold in half and be stored just about anywhere in a car, van, or suitcase.
Rollers are perfect for a pre-race warm-up, as you can jump on or off at a moment's notice, with no need to attach or remove your frame or wheel.
In addition to the ARION MAG and Quick-Motion basic rollers, Elite offers the NERO, a set of interactive rollers that can simulate up to a 7% gradient, and handle 830w. Cycling had never before seen such a capable set of rollers.
"Face a climb – either from an Elite Real video or from the virtual world of Zwift – on NERO; you can feel the resistance that continually changes to give you an almost perfectly real experience."
For the purpose of this review, we will narrow our focus down to the Elite Suito, and then how it compares to Elite's best offering in the Elite Direto XR. After that, we'll look at the difference between the Elite Suito and the Wahoo Kickr Core, a direct competitor to the Suito, with a similar price point and specifications.
Let's take a closer look at the Elite Suito Direct Drive Smart Trainer:
Elite Suito Key Specifications
The key specifications of the Elite Suito Direct Drive Smart Trainer show us that it slots in as a mid-upper level smart trainer, which is reflected in its price point:
Maximum Power Rating: 1900w at 40kph 2900w at 60kph
Maximum Simulated Gradient: 15%
Integration Capabilities: ANT+ FE-C and Bluetooth technology
Power Accuracy: ± 2.5%
The Elite Suito comes with its own complete power measurement system which features three unique prongs:
Power Meter Link (PML): when you already have a power source on your bike, the PML is a function within the Elite Suito that allows it to employ the ergometer from that very power source
Spindown: an integrated calibration procedure in the Elite Suito that accounts for all friction values which affect the trainer's brake accuracy. The Suito then automatically compensates these effects on its powerful resistance
Temperature Compensation Algorithm: the Suito also calculates power adjustments resulting from variations caused by the brake overheating
The Elite Suito includes axles for 130X5-135X5, 142X12, and SRAM NX Eagle 12 Speed. Elite has a guide on their website with a full list of compatibility for their indoor trainers.
Even at its reduced price point compared to direct drive trainer competitors, the Elite Suito comes with a number of perks. You get a 1-month Zwift subscription and a 12-month subscription to My E-Training. A pre-installed Shimano® 105 (or equivalent) 11-speed cassette also comes with the package.
Elite Suito works with ANT+™ FE-C & Bluetooth and is compatible with every app and computer. Whether it's Zwift, BKool, Kinomap, Wahoo THE SUF, or Bikevo, the Elite Suito Smart Trainer has you covered.
Of course, there are upsides and downsides to everything. Let's look at how Suito compares to the Elite Direto XR, and then to one of its major competitors – Wahoo Kickr Core.
Elite Suito vs Elite Direto XR
The Elite Direto XR has everything that the Elite Suito has and more. Quiet, accurate, and with improved power measurement systems, the Direto X is mightily impressive, to say the least.
The Direto X uses the Optical Torque System (OTS) to measure power to an accuracy of +/- 1.5%, a maximum power output of 2300w, and simulate gradients of +/- 24%.
As easily transported and stored as the Suito, the Direto XR might not be the best-looking direct drive trainer on the market, but it is certainly one of the most capable. At $999.99, it's easy to see what many customers would opt for the number of upgrades in the Elite Direto XR.
Elite Suito vs Wahoo Kickr Core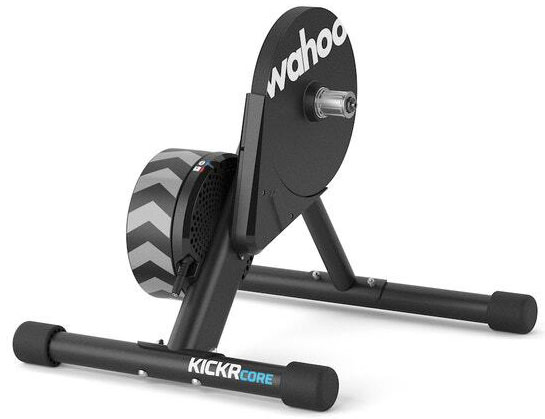 At $900, the Wahoo Kickr Core is competitively priced to match the specifications and quality of the Elite Suito.
However, the Kickr Core doesn't come with a cassette and is significantly louder than similar direct-drive smart trainers.
The Kickr Core has slightly better power accuracy than the Elite Suito: +/- 2% compared to the Suito's +/- 2.5%. With a maximum power reading of 1800w and simulated gradient of +/-15%, the Kickr Core checks many of the same boxes as the Elite Suito – so how do you choose between the two?
First of all, there is the price – while the $50 difference might not seem like much, when you factor in the cost of purchasing a new cassette, plus the time and hassle that goes into it, the difference becomes quite significant. Second, there is the quality of each trainer.
While the Elite Suito is known for being easy and practical, it's not known for its ride quality. on the other hand, Wahoo is known as one of the best trainer manufacturers in the world.
High-quality components and years of refined designed have led to the latest generation Wahoo Kickr and Wahoo Kickr Core.
Third, there are the potential for add-ons and accessories. Elite's options are limited, and in the ever-expanding world of indoor trainer, they are quickly falling behind makers like Saris and Wahoo.
Elite Suito Considerations
Perhaps the biggest downside of the Elite Suito is its (lack of) real-life ride feel. The strong and sturdy build does not lend itself to a smooth feeling, and the lack of accessories damper the potential of this otherwise high-level direct-drive smart trainer.
Competitors offer a number of accessories to make the indoor riding experience as realistic as possible, such as Wahoo who offers the Climb, Headwind, and Axis to simulate changes in gradient, headwinds and the cooling effect of the wind, and the freedom to steer as if riding on the open road.
The Sterzo Smart is Elite's answer to the Wahoo Axis, but its other offerings are lacking.
Saris even offers the MP1 Nfinity Trainer Platform – stretching the length of the bike, and fitting just about any trainer on top, the platform rocks side-to-side, fore and aft, to simulate many of the micro-adjustments and balancing movements that we experience riding outside on two wheels.
Elite has avoided some of the cadence-measuring problems of its competitors by creating its own pairing of technology and calculation.
"Cadence is measured via a practical sensorless technology (that is, no sensors to apply to your bicycle) and is calculated on the Suito as a function of speed variations."
In the end, the Elite Suito is the most convenient direct-drive smart trainer in the world.
It's easy to set up, easy to use, and even easier to transport and store. Elite made few sacrifices in the design and technology of the Suito – which most riders could easily overlook given the reasonable price point and included cassette.
Other Elite Trainers
Perhaps the Elite Suito just isn't the perfect fit – as discussed above. Elite offers a number of other smart and basic trainer options, as well as multiple options of rollers. Starting at $250, Elite has a number of trainers on offer for all types of indoor training preferences. Below are a few more indoor trainer options from Elite.
TUO – The Elite Tuo is one of the best-looking wheel-on trainers on the market. It has a maximum power measurement of 1300w and ability to simulate gradients up to +/- 10%. It fits the needs of almost any serious indoor cyclist.
NOVO Force – A compact magnetic resistance unit that uses a wheel-on design. The Elite Novo Force uses Elastogel material in its tire-compressing roller, improving tire adherence and reducing noise and tire consumption.
NERO – The Elite Nero fill an empty slot in the indoor training space: smart rollers. Using Quick Motion technology and Arion Digital Smart B+ interactivity, the Nero can simulate gradients up to +/- 7%. It is compatible with Zwift, RGT Cycling, BKool, and more interactive training apps.
ARION – The lightest and most simplistic set of rollers in the Elite marketplace. The Elite Arion is compatible with road and mountain bike wheels, making it the ideal trainer for a pre-race warm-up.
We have similar reviews on Saris H3, Tacx Neo, and Tacx Flux.
There are no comments yet, add one below.