After a few years of 'recalls' and firmware updates, the Tacx Flux S and Tacx Flux 2 are finally off the shelves and propped up in pain caves around the world. The Flux S is a mid-range direct-drive smart trainer, while the Flux 2 borders on the high-level smart trainers, at least in raw capabilities.
The price to upgrade from the S to the 2 is far from steep, but reliability and power accuracy are not strong suits of the Tacx Flux 2.
Let's take a closer look at them!
Tacx Indoor Trainers from Garmin
The Tacx Flux S and Tacx Flux 2 are two of the direct-drive smart trainers offered by Garmin. Both are off-shoots/upgrades from the original Tacx Flux 1 which was released in 2016, and both are worthy of a closer look.
Quiet, capable, and easy to set up, it's difficult to distinguish each trainer from the outside. But once you dive into the data, there's a lot going on with Tacx Flux trainers.
Tacx has experienced more than its fair share of customer complaints, reliability issues, and quiet recalls, but after a few years of revamping, the latest versions are much better than the originals. However, the Tacx Flux S and Tacx Flux 2 are far from perfect, with a handful of concerns that might dissuade prospective buyers.
Tacx Flux S Smart Trainer Key Specifications
Price: $749.99
Maximum Power Rating: 1500w
Maximum Simulated Gradient: ±10%
Integration Capabilities: ANT+ FE-C and Bluetooth technology
Power Accuracy: ±3%
The Tacx Flux S is essentially the second-generation Flux 1, with a number of internal upgrades, as well as a few external. The Flux S can now take on a bike with a longer derailleur cage, which has become more and more come on modern-day bikes. You won't notice many other differences on the outside of the Flux S and Flux 2, apart from a minor color difference. Internally is where the differences lie.
The Tacx Flux S has a maximum power ceiling of 1500w, and a maximum simulated gradient of +/-10%. Garmin claims a power accuracy of +/-3%. One of the defining features of the Flux 2 compared to the Flux S is its ability to read power more accurately and respond faster to changes in power or resistance. At least, that's what Garmin claims.
Both the Flux S and Flux 2 use about the same flywheel, but the Flux 2's is 1.3lbs heavier.
This means the ride feel should be roughly the same between the two trainers. However, the Flux 2 has the capability of simulating a 70lb flywheel as opposed to the Flux S which can simulate a 55lb flywheel – Without getting too much into the technical mumbo-jumbo, the bigger the flywheel (real or simulated), the better the ride feel. This is another area where the Flux 2 comes out on top.
Tacx Flux 2 Smart Trainer Key Specifications
Price: $899.99
Maximum Power Rating: 2000w at 40kph
Maximum Simulated Gradient: ±16%
Integration Capabilities: ANT+ FE-C and Bluetooth technology
Power Accuracy: ± 2.5%
The Tacx Flux 2 has a maximum power ceiling of 2000w at 40kph and a maximum simulated gradient of +/-16%. Crucially, Flux 2 can also simulate these steeper gradients at a lower speed, which is where most of us will be. If we're being honest, few of us will be "flying" up a +14% grade.
The trainers use the same Bluetooth and ANT+ technology as other smart trainers in this price range. You can quickly and easily connect to Zwift, TrainerRoad, Wahoo SUF, RGT Cycling, and more using either of the Flux smart trainers.
"The FLUX S Smart trainer communicates via BLUETOOTH® Smart technology and ANT+® FE-C protocol, so it works with a number of popular training apps such as TrainerRoad and Zwift."
Both the Flux S and Flux 2 can connect to multiple devices simultaneously. That means you can connect your trainer to Zwift and your head unit at the same time. Included with the trainers is access to Tacx Training Software, and a library of over 100 real-life videos to bring the outdoor riding experience into your home. Tacx Training Plans are also available for riders of all abilities, as well as access to live races and rides on 3D virtual maps.
Setting up Tacx Flux Smart Trainers
Since the Flux S and Flux 2 look nearly identical, they weigh about the same. Unlike indoor smart bikes or some of the larger direct drive trainers, the Tacx Flux units aren't too heavy and are fairly comfortable to carry and transport.
The Flux 2 does come with thru-axle adapters – plus native 12mm thru-axle support without adapters – whereas the Flux S doesn't. 142×12 mm and 148×12 mm axles are included with the Flux 2, which should fit a wide range of thru-axle bikes.
Neither unit comes with a cassette, so factor that into your budget as another $50-80, depending on what kind of cassette you get and whether or not you need additional tools to install it.
The most complicated part of the setup is finding and installing a cassette. Other than that, it's as simple as attaching the trainer to its base, plugging in the power cord, and attaching your bike's rear dropouts to the trainer.
Tacx Flux trainers don't include a front-wheel block, which some riders prefer and others don't. It's not a huge deal to buy one on your own – you can find a good one online for less than $10 – but again, it's another piece of equipment that's not included in the near-thousand dollar cost of these trainers that you will have to find on your own.
Tacx calibrates its NEO trainers at the factory, meaning that at-home calibration is never required. Unfortunately, the Flux smart trainers do not have that; but that's not necessarily a bad thing.
Power Accuracy
Tacx claims to have an industry-leading +/-1% power accuracy measurement in their NEO trainers, but private party testing has not been able to verify this statement. In fact, most customers have experienced power accuracy ranges of +/-2 to +/-5%, rather than the acclaimed +/-1%. Here's where the Flux trainers come in.
Private party testing has been able to verify that the claims of +/-3% and +/-2.5% are pretty dang accurate. Users do need to calibrate the Flux trainers every once in a while, but not every single ride. For the money, the Flux S and Flux 2 seem to offer similarly accurate and more consistent power readings than the NEO trainers from Tacx.
Both trainers are virtually silent – your drivetrain and shifting will be louder than the trainer itself. So you have nothing to worry about if you live in a quiet apartment building, or with the baby sleeping in the other room.
Related: Best Indoor Bike Trainers
Tacx Flux Smart Trainer Considerations
So when you're choosing between the Flux S and the Flux 2 – before you factor in cost, quality, and capability – simply look at the fit standards for your bike, and the decision could already be made for you.
The overall power accuracy of the Flux S and Flux 2 is quite good, right in line with the manufacturer's claims. However, the responsiveness of these trainers is not top-notch, which is what you might expect from a direct drive option at this price point.
Compared to the Wahoo KICKR or the Saris H3, the Flux S and Flux 2 might take a few seconds to respond to accelerations or changes in power – say, during a sprint, or a 40/20s workout.
While it's not the end of the world, it is a bit annoying to see your power, feel the trainer, see the number on the screen, and not have them always match up.
Lastly, and perhaps the biggest concern, is that some users have experienced massive power spikes, and dropouts, or surges in power and resistance while riding the Tacx Flux 2. After multiple firmware updates, we would've hoped that Garmin solved these issues by now; but it seems they're still popping up.
Of course, these dropouts don't happen every five seconds, but it's more often than what should be acceptable for a trainer that costs $899.99.
Other Tacx Trainers
If the Tacx Flux series doesn't fit your fancy, consider some of the other offerings from Tacx which cover a wide range of wheel-on trainers, direct-drive trainers, and an indoor smart bike. Starting at $369.99, there is a trainer for every budget at Tacx.
Tacx Flow Smart Trainer – The cheapest smart trainer on the market at $369.99, the wheel-on Tacx Flow offers many of the same smart capabilities of trainers that come in at twice the price.
Tacx NEO 2T – Unmatched power accuracy and off-road riding simulation are the defining features of the $1,399.99 NEO 2T. With a 2200w power ceiling, 25% maximum simulated gradient, and +/-1% power accuracy, you won't find a more capable direct-drive smart trainer.
Tacx NEO Smart Bike – For $3,199.99, you certainly want the ultimate indoor training experience. The NEO Smart Bike offers all the same capabilities as the NEO 2T, but this time on a purpose-built indoor bike that is silent, smooth, and adjustable. Be wary of the fit, as many customers have complained about their thighs rubbing on the frame.
For other direct drive trainers, see our reviews on Saris H3, Wahoo Kickr Core, and Elite Suito.
Summary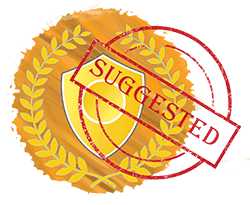 The Tacx Flux 2 is essentially an upgraded Tacx Flux S which is an upgraded Tacx Flux 1. For another $150, you will get slightly better capability and quality across the board.
The maximum simulated gradient on the Flux S is quite low at only +/-10%, which will leave you short on hilly Zwift routes. Its power ceiling of 1500w is still quite good. If you're any kind of seasoned sprinter, you're likely to be pushing those boundaries.
A power accuracy difference of +/-0.5% between the Flux S and Flux 2 is hardly concerning. This is well within the usual margin for error, and wouldn't even be concerning to professional e-racers.
With the ability to simulate a larger flywheel, the ride feel of the Flux 2 is significantly better than the Flux S, adding yet another reason to spring for the upgrade.
In most cases, a $150 upgrade would be a no-brainer. However, the Flux 2 seems to experience more reliability issues than the Flux S, and is only marginally superior in a number of performance areas.
It's up to you if you want to spring for the upgrade, but I know I would be going with the Tacx Flux S.
There are no comments yet, add one below.