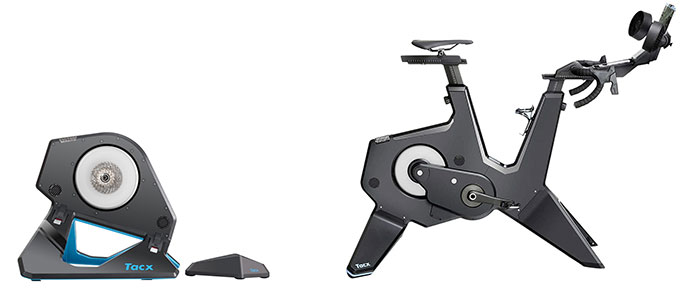 Known for its ride quality, unique features, and unmatched power accuracy, the Tacx NEO Smart Trainer series from Garmin is one of the most impressive creations in the indoor training space.
Each unit is quiet as can be, calibrated in-house, and designed to provide the best indoor training experience.
It comes at a cost, but once you read through the details, you might find yourself considering some of the best indoor smart trainers on the market.
"Push your limits with innovative indoor bike trainers that let you work out the way you want and provide a realistic ride feel."
But let's find out more about the smart trainers, shall we?
High-end Indoor Trainers
The Tacx NEO 2T and Tacx NEO Bike are built to be the best smart trainers out there. Garmin didn't hold back when they designed these units – from the internal to the external. Tacx is set to be one-of-a-kind.
Related: Best Indoor Bike Trainers
The claims are great (more on that in a minute), but if they hold up, Tacx is in a class of its own. That also means that the NEO 2T, for one, is more expensive than any other smart trainer. There's always a price to pay for quality, and $1,399.99 might be it.
The NEO Bike is a purpose-built indoor smart bike designed to provide the best-ever indoor riding experience.
However, it might not be all that it's cracked up to be, with a number of user complaints that paint a concerning picture. But that all might be mumbo jumbo, and once you dive into the details, you can understand why many back Tacx as their smart trainer of choice.
Let's take a closer look at the Tacx NEO 2T and Tacx NEO Bike.
Tacx NEO 2T Smart Trainer Key Specifications
Price: $1,399.99
Maximum Power Rating: 2200w
Maximum Simulated Gradient: 25%
Integration Capabilities: ANT+ FE-C and Bluetooth technology
Power Accuracy: ±1%
The Tacx NEO 2T is an upgrade from previous generations (Tacx NEO 1 and Tacx NEO 2), with one of the major fixes being the elimination of a 'virtual wheel slip' that many users were experiences.
Other than that, the NEO 2T remains very much the same, with a high-quality build and sturdy structure built for sprinting, climbing, and all-day indoor rides.
There is thru-axle support on the NEO 2T, with compatibility for 142/148×12 thru-axles, as well as 130/135mm quick release. One of the major sticking points of the NEO 2T is its price, and it doesn't help that the unit doesn't even come with a cassette.
Tacx NEO Bike Smart Trainer Key Specifications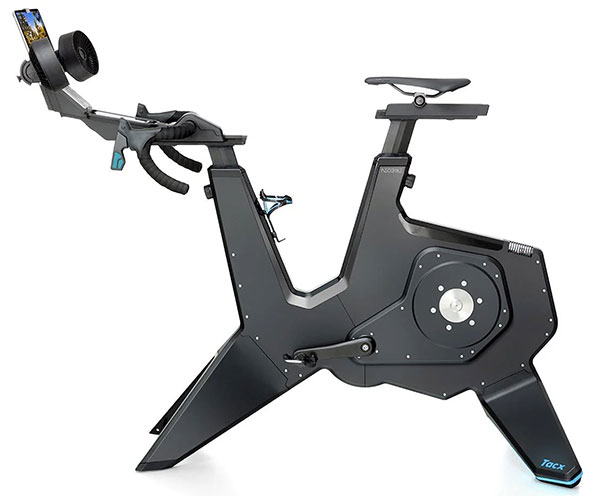 Price: $3,199.99
Maximum Power Rating: 2200w
Maximum Simulated Gradient: 25%
Integration Capabilities: ANT+ FE-C and Bluetooth technology
Power Accuracy: ±1%
When it comes to the fit of the Tacx NEO Bike, the build of the frame is slightly wider than many riders will find comfortable. The seatpost and effective downtube area of the Bike's frame is a few centimeters wide, and significantly wider than other indoor smart bikes. Many riders experience rubbing on the inside of their quads and upper thighs, even riders with skinnier legs.
There are four levers around the NEO Bike that help adjust the frame to fit the rider's fit. However, these levers are a bit clunky and use lock points instead of a smooth scale as we see on the Stages SB20 Smart Bike.
The handlebars on the NEO Bike don't allow much room for aero bars or extensions to be placed on the tops. Of course, you can swap out the bars yourself, but then you'll have to reconfigure the electronic shifting, etc.
While none of these fit issues are catastrophic, it's a bit surprising to see them in a product that costs over $3,100. If I'm paying that kind of money, I don't want to be dealing with extra issues – I want it to be easy to set up, adjustable, and ride-ready.
The bike arrives in a box about the size of a normal bike box (roughly 43" x 11" x 32" (110cm x 28cm x 82cm), but it weighs a lot, coming in at about 110lbs.
So even though it won't take up a lot of space when shipping, consider needing help to get that bike to its desired location – you don't want to send a $3,199 bike tumbling down the stairs.
Power Accuracy
In terms of power data, there is yet to be a consensus on the accuracy of both Tacx smart trainers. Each claim to have a power accuracy measurement of +/-1%, which, if true, would be the most accurate smart trainers on the market. However, some extensive (albeit, often anecdotal) testing by many users has shown the Tacx smart trainers to not be quite that accurate.
Keep track of your performance and progress with reliable, consistent measurements — no calibration needed. That includes power, speed, and cadence, measured accurately within 1%.
Tacx calibrates every smart trainer as its being assembled, meaning that no user-driven calibration is needed, or possible. That means that we must trust that Tacx has calibrated this smart trainer perfectly and that it will be accurate to +/-1%.
Well, most users claim a discrepancy of +/-2 to +/-5%, based on a number of dual recording tests using other power meters such as crank-based and pedal-based units. All in all, the power accuracy of the Tacx NEO 2T and Tacx NEO Bike are very good but don't seem to be up to the +/-1% standard that the company claims.
Related: How To Improve Your Cycling
The Tacx NEO Smart Trainer series uses all the same technology that you would expect from a high-end smart trainer. Along with the handy tablet holder, the Tacx NEO Bike also comes with two USB charging ports that sit just under the mounting system at the front of the bike.
Features of Tacx NEO Smart Trainers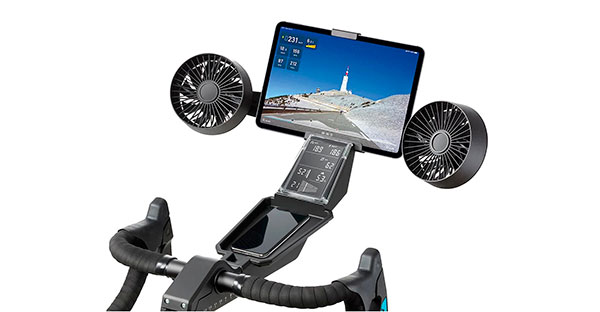 Both the Tacx NEO 2T and Tacx NEO Bike can be ridden with or without power (i.e. with the power cord being plugged in).
The power cord really just supports the downhill drag simulation – spinning up the flywheel to make virtual downhills more realistic – and powering the USB ports at the front of the NEO Bike.
This is a really underrated feature of both bikes, because for the Tacx NEO 2T especially, that means you can take the trainer out for your pre-race warmup.
Whether it's the infield of a velodrome, a tiny car park, or a grass pitch, you can set the NEO 2T up anywhere and ride. I've watched quite a bit of professional road racing this year, and at every race I see at least a couple of teams warming up on the NEO 2T.
One of the coolest features of the Tacx NEO 2T and Tacx NEO Bike is the Road Surface Simulator which simulates gravel and off-ride riding. This feature – whose intensity can be adjusted by the user, much like a simulated gradient – basically vibrates the trainer, and the bike with it, to simulate that feeling of riding over jagged cobbles or dirt roads.
Both the Tacx NEO 2T and the Tacx NEO Bike are virtually silent, with the latter being even more so.
For even more trainer reviews, take a look at our reviews on Saris H3, Wahoo KICKR Core, Stages SC2 Plus, and Stages SB20.
If you are looking for an exercise bike that would be a bit more simple, then see our review of Yosuda Stationary Bikes.
Tacx NEO Smart Trainers Considerations
There are more than a few features to think about when choosing a Smart trainer. While there are lots of positive things, there are also some features that are not perfect.
The thick seatpost and downtube on the Tacx NEO Bike are certainly a cause for concern, especially if you have thick legs, a knee-in pedaling style, or ride more than an hour a day.
The rubbing could easily go from annoyance to injury, or wear away your cycling shorts – it's impossible to know if your legs will rub until you clip into the bike, but it does seem to be a common complaint.
As we discussed with the Stages SB20 Smart Bike, some indoor smart bikes will bog down during ERG mode intervals when the user can't keep up with the prescribed wattage or cadence. The SB20 is quite forgiving, and will adjust/lower the power target until the user catches back up.
On the other hand, the Tacx NEO Bike will maintain its power target while also cranking up the intensity on the pedals.
What happens is that the cranks become almost impossible to turn over, at a ludicrously lower RPM, and it can take 5 or 10 seconds before the NEO Bike corrects for the user, and allows you to return to a normal cadence.
Overall, the ERG mode experience is positive on the Tacx NEO smart bikes – they are accurate, steady, and fairly smooth, with just a little bit left to be desired.
Final Verdict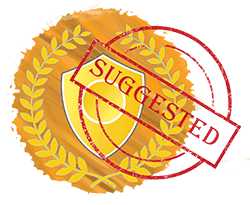 As we discussed above, the power accuracy of Tacx units is a tricky subject. It's up to you whether or not you want to trust the factory calibration, or if you'd rather put it to the test by taking it through some rounds of dual recording.
In the end, the Tacx units are still very accurate and overall trustworthy. The only real problem that I have is that Tacx claims to boast an industry-leading power accuracy of +/-1% on both the Tacx NEO 2T and Tacx NEO Smart Bike. But with all the data I've seen, I don't quite trust that.
The cost of the Tacx NEO 2T is already quite steep, made even worse by the fact it doesn't come with a cassette.
Competitors may offer more features or a reduced cost, but also sacrifice some quality compared to what Garmin has put into their Tacx products.
An industry-leading power accuracy (if you believe it) and off-road simulation are two standout features of the Tacx NEO series, which all in all, offers some of the best indoor smart trainers on the market.
All things considered, the Tacx NEO 2T and Tacx NEO Bike are fantastic, high-level smart trainers, but they aren't perfect, and they come at a steep price.
There are no comments yet, add one below.