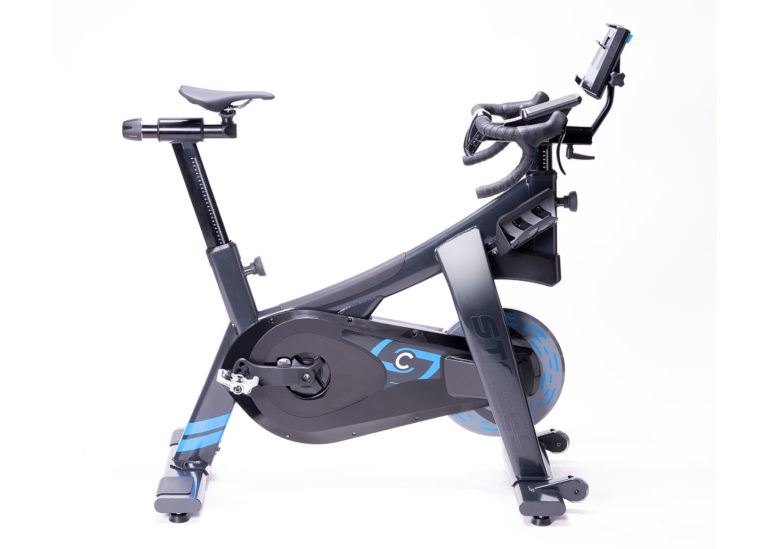 Quiet, capable, and adjustable, the Stages SB20 Indoor Smart Bike is one of the best smart bikes on the market.
Conveniently built with phone and tablet holders, USB plugs, and integrated power meters, the SB20 is a dream for dedicated indoor riders.
As they say in their description, "The StagesBike is ready for the evolution of indoor cycling".
Let's take a closer look.
The Quintessential Indoor Smart Bike
The Stages SB20 Smart Bike is built to last, features a range of adjustability that few competitors can match, and an array of features that put it up there among the best. For the dedicated indoor cyclist, the Stages SB20 is a fantastic mid-range option as an indoor smart bike, sacrificing just a few features, but coming in at $3,150.
Built to be strong and robust, the Stages SB20 uses a Gates Carbon belt drive that is simultaneously quiet and long-lasting. Weighing in at over 100 lbs., the unit is one of the most stable smart bikes on the market, giving you that extra bit of confidence out of the saddle or in the middle of a sprint.
The SB20 includes just about everything that you would have on a normal bike: saddle, handlebars, power meter, water bottle cages, and a sturdy frame. But it also comes with a number of specially made features that really stand out.
The massive range of adjustability, for one, along with the adjustable phone and tablet holders at the front of the bike. But before we dive into that, let's take a closer look at the Stages SB20 Smart Bike.
Stages SB20 Smart Bike Key Specifications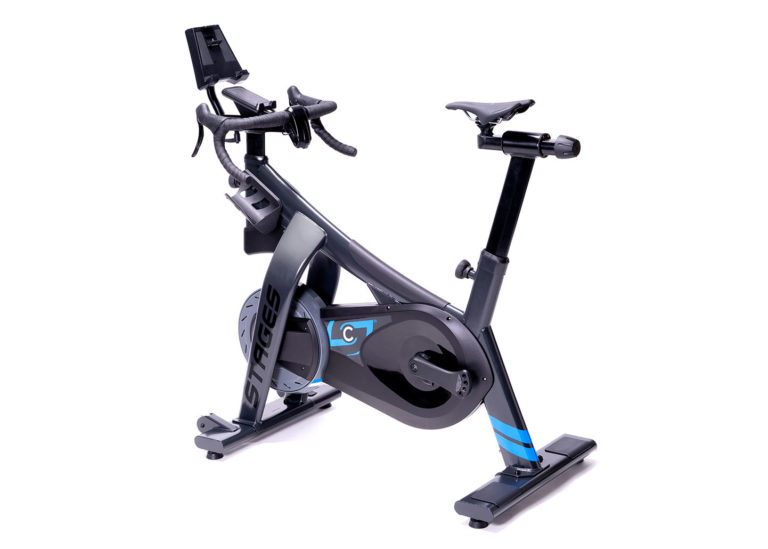 Price: $3,150
Maximum Power Rating: 3000w
Flywheel Weight: 50 lbs
Integration Capabilities: ANT+ FE-C and Bluetooth technology
Power Accuracy: ± 1.5%
One of the best parts about a smart bike like the SB20 is that there's hardly any bike set-up required.
There are no cassettes to mount, wheels to remove, or latches to clamp – the entire Stages SB20 is the bike itself, and once you snap it all together, it's ready to ride.
The only thing that you'll need to attach are your pedals – All together, from in the box to ride-ready, it shouldn't take you more than 30 minutes to set up your new Stages SB20 Smart Bike.
The SB20 is insanely adjustable, from the handlebars to the saddle, to the reach and even the length of the crank arms. Each part is adjustable in fluid millimeter increments, unlike some other smart bikes that have separate notches, without the ability to set up in between.
You can even choose from four different crank lengths, from 165 to 175mm. In the end, it'd be hard to find some who wouldn't fit on this bike.
Power measurement comes from the Stages Gen 3 Dual-sided power meter integrated into the frame at the cranks. Stages claims a power accuracy of +/-1.5% for the SB20, and they're not wrong.
Tested against a host of other power meters in ERG mode, free ride mode, and put through sprints, workouts, and steady-state efforts, the numbers hold up.
The Stages SB20 is an incredibly accurate smart bike, with hardly one second of delay (low for any smart technology) when transmitting data to another device such as a tablet hooked up to Zwift.
Other Features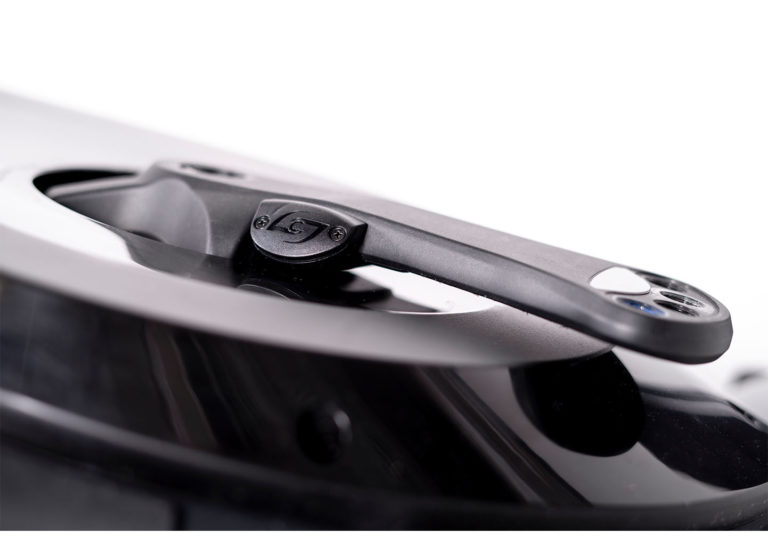 The SB20 has all the usual ANT+™ FE-C & Bluetooth technology of other high-end smart trainers. There is no shortage of compatibility either, as the SB20 works with Zwift, TrainerRoad, FulGaz, BKool, RGT Cycling, Bikevo, Kinomap, Wahoo THE SUF, and more.
It even comes with two USB charging ports to help keep your devices fully charged during your ride, and an adjustable tablet holder integrated right above the handlebars.
The Stages SB20 is virtually silent – not the same "virtually silent" as direct drive smart trainers like the Wahoo KICKR or Saris H3, we're talking about a smart bike that is as quiet as a whisper. You could be talking on speakerphone while riding on the SB20, and I doubt the recipient would notice the faint whir.
But what does the Stages SB20 Smart Bike actually feel like? Does it feel good, is it stable, and how does it compare to other smart bikes on the market?
Ride Feel – Stages SB20 Smart Bike
As a purpose-built indoor smart bike, the Stages SB20 is meant to sit rock-solid on the ground. It's a heavy machine – with a shipping weight of 160 pounds – but that means that when you're riding, it's not going anywhere.
The massive flywheel creates a real-world ride feel that no other smart trainer can match. Even the best on the market such as the Wahoo Kickr have a flywheel that's hardly 11lbs, compared to the Stages SB20's which is 50 lbs. All this makes the feeling of climbing, sprinting, and accelerating on the Stages SB20 some of the best you will find on an indoor smart bike.
The brake hoods of the SB20 include both electronic shift buttons and 'sprint' buttons, all at the convenience of your fingertips.
Riders can even customize the functionality of the buttons, without having to remove and replace cables or batteries like in a real-life drivetrain. There are several virtual drivetrains to choose from that resemble some of the most popular real-life setups.
Related: How To Improve Your Cycling
Different Options
You can even create different drivetrain setups for different 'virtual bikes' within the Stages app. For example, you could have your Road Bike setup, and then have a 1-by setup for your gravel bike.
All you would need to do is go into the app and select your desired drivetrain, and the SB20 will be set up exactly how you like it. This is a super cool feature that can be undervalued on indoor bikes.
Never in the real world could you completely change your drivetrain setup in a matter of minutes.
One of the most underrated features of the SB20 is its small level of forgiveness during ERG mode intervals. Other smart trainers or smart bikes work on different algorithms, calculating the required wattage based on a given cadence range.
During a workout on Zwift, for example, if you fall too bar below the cadence range, the required power and torque become inhumanely possible – it's a computer glitch that Stages have discovered and corrected for in the SB20.
Instead of bogging down, the SB20 lowers the required power and torque, which allows the rider to get back on the power, and gradually rejoin the target power zone.
This is a welcome feature that will be extremely appreciated by frustrated indoor cyclists.
Related: Best Indoor Bike Trainers
Stages SB20 Smart Bike vs Wahoo KICKR Bike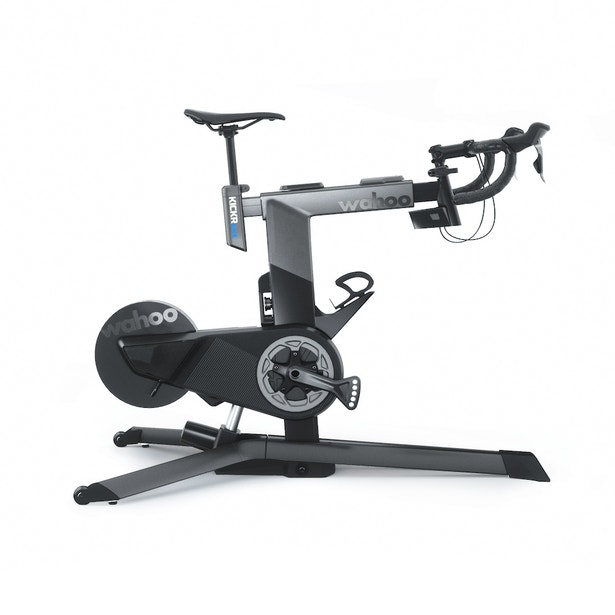 Some call the Wahoo KICKR Bike 'the ultimate indoor training machine'. Well, actually it's Wahoo that calls it that. And it's pretty darn close. The KICKR Bike is a cleverly designed indoor smart bike that is capable of everything the SB20 has and more.
The KICKR bike can tilt up and down to simulate climbing and descending, and has a quality flywheel that some argue is the best on the market. There is a little bit more flexibility in the frame too, which gives it that real-world ride feel of balancing on a bike outside.
However, the KICKR Bike isn't as adjustable as the SB20, and is significantly more expensive, coming in at $3,500. The KICKR Bike is the high-end smart bike to the SB20's mid-level challenge. You get your money's worth, for sure, but it's going to cost you.
For other trainer reviews, check out our thoughts on the Tacx Neo Series, Elite Suito, Wahoo KICKR Core, Wahoo KICKR Snap, and Stages SC2 Plus.
If you are looking for an exercise bike that would be a bit more simple, then our review of Yosuda Stationary Bikes might be useful for you.
Points of Improvement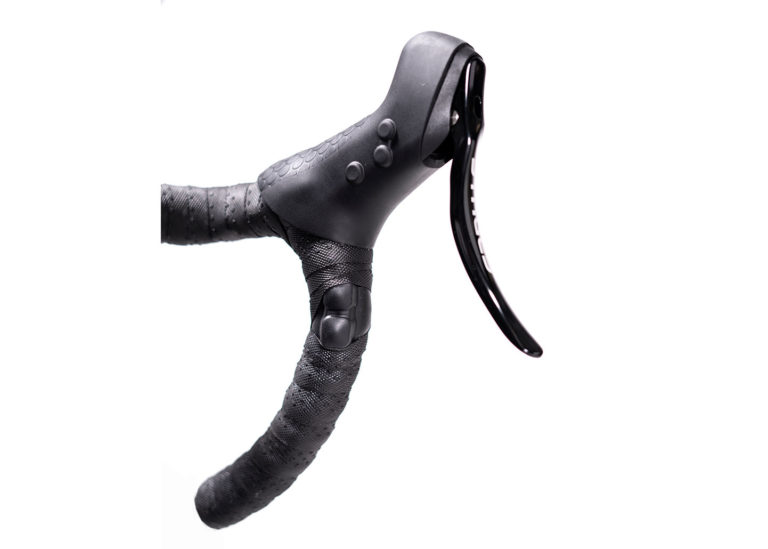 With as much good comes out of the SB20's customizable drivetrain system, they did leave out one important thing: gear display. You won't find your gear displayed on the Stages SB20, whereas you can find that exact information on a competitor like the Wahoo KICKR Bike.
While the integrated handlebars and customizable drivetrain are one of the best features of the SB20, they aren't perfect. Some riders prefer different bar setups and placements for their shifters, especially those resembling a more traditional road bike set-up.
However, the SB20 only offers one handlebar set-up, and that's with the shifter buttons on the inside of the hood covering, with the sprint shifters on the curved of the drop bars. That means you'll be shifting with your thumbs, and some of us don't like or want that. A bit of customizability there would be a welcome change.
Stages does sell additional shifters that you can attach anywhere on the SB20 – or their other bikes – but just one set of those will set you back another $169.99. I know that if I was already spending nearly three thousand dollars on an indoor bike, I wouldn't want to be paying for add-ons.
Stages SB20 Smart Bike Considerations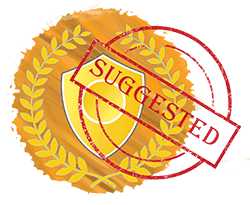 Because the Stages SB20 is so big and stable, it is also a little too stable. There is no side-to-side, fore and aft, or up and down movement.
So even though you have an incredible ride feel in the pedals, you don't have that realistic ride feel that you get from slight cycling movements.
Saris has done its best to add to the indoor riding experience by their creation of the MP1 Nfinity Trainer Platform. It's a fairly simple design that I've ridden myself, and I, for one, quite like it.
The Wahoo KICKR Smart Bike will offer that up and down movement to simulate climbs and descents, and this is where the Stages SB20 falls short. It's a bit cheaper than other smart bikes on the market, and this is one of the reasons why.
Also, consider how you are going to get the SB20 into your training space, and if you need help. For a time, Stages was offering an in-person setup service where an employee would come into your house and help set up the 150 lb. package.
But considering the pandemic, these services may or may not have yet resumed near you. If you need to get the box up or downstairs, make sure you have an extra person (or three) to help you out.
Overall, the Stages SB20 Smart Bike is a great mid-level smart bike with some cool features that its competitors don't have. However, the SB20 sacrifices a bit of quality and ride feel, which is reflected in its price as one of the more affordable indoor smart bikes.
There are no comments yet, add one below.