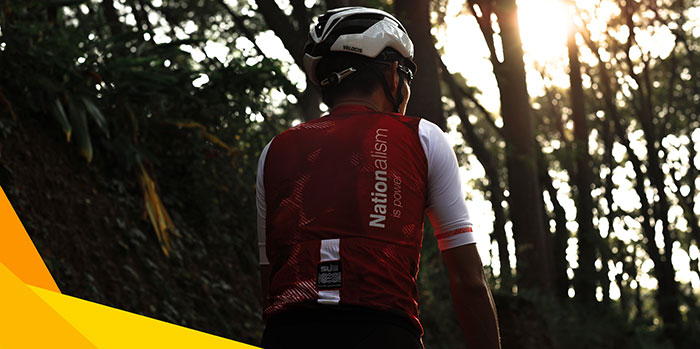 Yes, you can wear your gym clothes or a regular shirt, but do you know why you need the best cycling jerseys for your ride? Quality cycling jerseys are no longer just a shirt with zipping and convenient pockets for your snacks and phone.
Today's cycling jerseys come in various designs and materials to suit different riders' needs and weather conditions.
In 2017, with the valuation of the global cycling apparel market being at approximately $3.27 billion, it is no surprise that there are multiple brands selling cycling outfits for men and women today.
A lot of money and time goes into researching and designing the perfect cycling fit to help you improve your performance and keep you comfortable.
Cycling jerseys for men and women have undergone multiple changes from stretchable fabric, mesh lining, moisture-wicking material, and pockets.
Whether you prefer short sleeves, long sleeves, or thermal jersey options, here are some of the best cycling jerseys you can wear for the next adventure on your bike.
Jump straight to jerseys: Aero | Warm Weather | Thermal
Why Do Cycling Jerseys Matter?
If you want to get the most out of your rides, you should consider changing your cycling outfit. Whether you are an experienced cyclist or new to the world of biking, you need at least one or two cycling jerseys because of their benefits.
If you still need more convincing, here are some reasons why you should get a cycling jersey.
Comfort
Like other sporting attire, cycling jerseys feature breathable material to wick off sweat and keep you cool during long rides.
They come in handy when it is too hot, and you don't want to sweat through all your clothes. The design of the shoulders on bike shorts and bike jerseys is different than your regular shirts.
Some are sleeveless, short-sleeved, or long-sleeved, depending on the cycling your plan to do.
The design allows you to ride comfortably in a forward position on your bike without any hindrance. You also don't have to worry about constantly pulling your shirt as it rides up because cycling jerseys are longer in the back and shorter in the front.
It may not be noticeable on some jerseys, but it helps when hunched over on your bike.
Additional Storage
One thing about cycling is you might need to carry a lot of things with and on you.
Whether it is your phone, a speedometer, snacks, or other gadgets- you need somewhere to put them while you focus on the trail ahead. Unlike regular shirts, the best cycling jerseys come with multiple pockets to store your additional items.
If you arent carrying a cycling bag for your small items, they can go in your jersey's pockets. Most of today's cycling jerseys have a minimum of three pockets, with some having zips to secure your valuables.
Improved Performance and Safety
For professional cyclists, you need aero cycling jerseys to make it easy to speed up on the trail.
Some cycling jerseys are more aerodynamic in design than other shirts for better wind resistance. Wearing a cycling jersey is similar to tight skin clothing that breaks through the wind.
When wearing aero-cycle apparel, the aerodynamic drag reduces so that you can go faster on your bike.
Most cycling jerseys come in bright colors to be visible on the road to vehicles and pedestrians for your safety.
Some jerseys have reflective materials that are easier for other people to see.
Materials
When choosing your cycling jersey, you need to consider the fabric and material you choose too.
The unique materials on cycling jerseys ensure high comfort levels so you can focus entirely on your riding.
Most materials are moisture-wicking to pull sweat from the skin to the outside of the jersey, which keeps you cool.
Most jerseys are either made of nylon, polyester, or elastane. Common materials like cotton can cause overheating and leave you riding in your sweat.
Here are some materials you should look out for when choosing your cycling outfit.
Polyester – Polyester is one of the most common materials on most biking apparel. They are famous for being moisture-wicking and of high quality. The quality can be variable because the quality that polyester manufacturers use is not the same. You can use different thicknesses and patterns of this material, although it is not as strong as nylon. Polyester fabric also breathes very well to keep you dry and cool even during intense rides.
Nylon – Nylon is another popular option when it comes to choosing the material for your cycling jersey. Nylon is not only soft but warm for cycling during cold weather, thanks to the durable fibers. The good thing about nylon is it doesn't transfer moisture and stretches well. You can buy nylon cycling jerseys with a generous budget because they are more expensive than polyester.
Elastane (Lycra) -You have probably seen many cycling outfits featuring a combination of other materials and Lycra. Although Lycra stretches, it quickly returns to its original shape. With various materials, you can get a breathable and comfortable cycling jersey to wear when riding your bike.
What to Look Out For
Choosing a jersey sounds like a lot of work, especially if you are a beginner. Worry not; we did all the job for you!
Below is what to look out for when choosing both men's and women's cycling jerseys.
Related: How to Choose Cycling Clothing
Wind and Water Resistance
The aerodynamic design of bicycle jerseys is different than regular clothing to confront excessive wind when you ride. Wind resistance is one significant problem cyclists face on the trail.
The streamlined design of cycling jerseys reduces the areas of your body in contact with the air helping minimize wind resistance. Wearing fitting cycling jerseys also help reduce the direct friction from wind to enjoy your ride better.
With a good-quality cycling jersey, you can ride faster on your bike while protecting your skin.
SPF Protection
Even cyclists need to wear SPF to protect their skin from harmful UV rays. If you are cycling in sunny conditions, you should know that the sun's rays can go through your cycling jersey and reach your skin.
You can choose jerseys with SPF protection and long sleeves to protect your skin from sun damage.
Most cycling jerseys will come with a UPF Rating to show how much protection you get from their fabric. If you get cycling outfits with UPF50+ and UPF30+, they can protect you from the harsh UV rays.
Sleeves
Most bike jerseys are available with both long and short sleeves options.
For summer riding, short sleeves are more breathable and comfortable. They offer a good range of movement, and you won't feel too hot when cycling.
Long-sleeved jerseys provide more protection for different riders like mountain bikers who ride on rough terrain. They protect your skin from scratches or hard falls in case of a biking accident.
They are also warmer during the winter when you want to protect your skin from the harsh sun.
Fit
Cycling jerseys come in various sizes depending on the riding you are doing. You can either get a race fit that is aerodynamic and high performance or go for a regular fit that has slightly more room and focuses more on your comfort than performance.
The race fit is tight, and you might feel like you aren't wearing anything. They are also better at wicking moisture than loose-fitting jerseys.
Recreational riders can go for the more forgiving comfort fit. It is not too tight, and you will feel less self-conscious riding in this type of jersey. The cuts on bicycle jerseys depend on your riding position and gender.
They are shorter in the front and longer in the back to stay in place when riding in a forward-leaning position.
Zippers & Pockets
Zips are an essential part of your cycling outfit. They make it easier to wear your cycling jerseys and keep cool if you ride on a hot day.
The front zip comes in various lengths, either half-length, full or quarter-length zippers. When you open the zip, it helps increase airflow and cool your down faster.
Some designs feature an invisible zip to retain the stylish design of your cycling jersey.
The best cycling jerseys also have enough pockets so that you can safely carry your belongings during your ride. Most jerseys feature rear pockets and some with zippers to secure your valuables.
During winter, you can get winter jerseys that are weatherproof to keep electronics like your phone safe.
---
Best Aero Jerseys
---
With the latest developments in cycling outfits, aero jerseys combine the best of aerodynamic and race ergonomics to improve each rider's performance. They help reduce aero drag and direct friction so you can go faster with ease.
Below are some choices you might like.
Castelli Aero Pro Jersey
Women's
Mesh back
Velocity REv2 fabric
Elbow-length sleeve
Castelli Cycling has been tailoring quality cycling outfits for decades so that you will get nothing less than perfection.
This Castelli women's jersey is probably the first of many Castelli jerseys on this list because of its high-quality design. The Castelli Aero Pro jersey is one of the fastest jerseys, with an aerodynamic design and seam construction to reduce drag.
With the Velocity Rev2 fabric on the sleeve and front, you can slice through the wind and go faster on the trail.
The mesh back and airflow shoulder construction increases the breathability of this women's cycling jersey. The YKK Vislon zipper is full length and helps with ventilation when necessary.
Blue, ivory, and turquoise green colors are available in sizes small to large. With this jersey, you will be fresh and comfortable as you speed through the trails on any day.
Assos Equipe Aero Jersey
Men's
UPF 50+
Three rear pockets
full-zip
The Assos Equipe is a form-fitting aero jersey for the shoulder seasons. It not only offers sun protection with a fabric rating of UPF50+, but it is also moisture-wicking to keep you dry when cycling.
It features diffusor vents that draw in cool air to regulate your body temperature. With the twin-deck construction, you get light insulation and breathability from this men's jersey during intense rides.
The elastic Sonic-SN sleeves are stretchy to give you freedom of movement, even for any type of cycling like mountain biking.
It also comes with rear pockets to offer plenty of storage for all your items when on the track. The Assos Equipe men's jersey is only available in color black from sizes small to extra-large.
PEARL IZUMI Elite Pursuit Speed bike Jersey
Women's
UPF50+
Three rear pockets
Full-length zipper
Short sleeve
As the name suggests, this PEARL IZUMI women's jersey features speed sleeve construction to smooth out the airflow over your shoulders and reduce drag when cycling.
The ELITE Transfer in-R-Cool fabric gives your skin superior cooling and moisture management to make you more comfortable. With UPF 50+ sun protection, your skin will also be safe from harmful UV rays during hot conditions.
This women's cycling jersey has an elasticized gripper in the back to keep the hem in place while riding. You can also ride with this during low light visibility because of its reflective elements.
The three rear pockets on this PEARL IZUMI jersey allow for more accessible storage.
This cycling outfit is available in the color teal and sizes extra-small to XXL.
---
Best Warm Weather Jerseys
---
When cycling in warm weather, you need a breathable bike jersey that is light and functional. The best bike jerseys to use when hot should protect you from the sun, be well-ventilated, and be moisture-wicking to repel sweat from your skin.
Here are some options you can consider.
Castelli Perfetto RoS Light Jersey
Men's
Two rear pockets
Full-length zip
Waterproof
Short sleeves
This form-fitting men's cycling jersey from Castelli Cycling is breathable with short sleeves for wind protection.
These jerseys feature GORE-TEX stretch fabric on the front and the sleeves because it is light and well-ventilated. The back of the Castelli Perfetto light jersey features flex light woven material that is great for water protection and breathable.
The YKK Vislon zipper is full-length for easier ventilation with two rear pockets and a pump sleeve. It also features a reflective panel to increase your visibility when riding at night or in low-light conditions.
You can get this light men's jersey in the color orange, blue or black. The sizes of the Castelli Perfetto men's jersey are available range from small to 3XL.
BALEAF Women's Cycling Jersey
Women's
77% Nylon, 23% spandex
3+1 back pockets
Auto-lock zipper
If you are looking to try a different brand, you should consider the BALEAF cycling outfits.
The design of this summer bike jersey focuses on the rider with a female-specific cut. This bike shirt is breathable to keep you cool when biking on any trail with short sleeves and ultra-thin fabric.
With materials like spandex, nylon is stretchable while still being well-fit for your beautiful curves. This fabric also has a rating of UPF30+ which means this material offers good protection from the sun.
The full-auto zipper is self-locking to keep the zipper in place while cycling and makes it easier to take off and wear. With an anti-slip silicone hem, the BALEAF jersey will stay in place when pedaling.
The reflective elements on the hem are ideal for visibility. Like other cycling jerseys, this one also has pockets with zips to hold your phone and other belongings.
You can get it from size small to XX-Large in green, red, pink, and black colors.
Castelli Sublime Limited Edition Jersey
Women's
Breathable
Reflective stripes
Front zipper
If you plan on riding in style, you can go for this bold Castelli Sublime jersey. With the clean lines and flattering fit, you can enjoy riding in this cycling outfit when it is hot outside.
It features a full-length YKK Vislon zipper at the front for all the ventilation you need on the trail. The Prosecco GT fabric on this women's jersey is breathable and transfers sweat to keep your skin dry and less clammy.
With three rear pockets on this Castelli Sublime jersey, you can store your gadgets instead of cycling with a heavy bike bag.
The reflective stripes on this jersey provide the low-light visibility you need when riding in the evening or at night.
It is excellent for road cycling and comes in sizes extra-small to extra-large to suit more female cyclists.
Coconut Ropamo Summer Cycling Jersey
Men's
100% polyester
Short sleeve
Breathable material
This 100% polyester fabric is breathable and quick-drying to keep you cool during hot conditions. With short sleeves and full zip closure, you can remain cool for as long as you are on your bike.
The good thing about this polyester bike jersey material is that it never fades. It will retain its design even after using for a long while.
The three traditional pockets can store all your valuables while cycling. It is suitable for road cycling and mountain biking due to its design and fit.
Even if you are sweaty, this jersey will still fit you well and make you comfortable. The variety of colors and designs you will get for this jersey is not like any other.
You can get any size from small to 3X-large as long as it fits your measurements.
JPO JPO Summer Short Sleeve Cycling Jersey
Women's
100% polyester
Zipper closure
Durable
If you are looking for variety in color and design, you can get it with the JPO JPO Summer Short sleeve women's jersey. With over 40 designs to choose from, you can comfortably match your style for each cycling session.
The JPO JPO short sleeve jersey features 100% polyester material t is anti-sweat and makes you comfortable even during long rides.
Although this women's jersey is lightweight for the summer, it is also durable, thanks to the excellent stitching. The hem comes with a silicone band to prevent the jersey from sliding up your back. With a reflective stripe, you can ride with this jersey at night without worrying about your safety. This bicycle jersey is the ideal cycling outfit if you want to add some style to your collection of cycling outfits. Only sizes medium to extra-large are available.
---
Best Thermal Jerseys
---
Thermal jerseys are excellent for cycling when it is chilly outside and during the winter. They are soft and warmer than your regular bike jerseys.
Here are some of the best thermal jerseys you can try to keep your core warm while riding in cold conditions.
PEARL IZUMI Quest Thermal Cycling Jersey
Men's
Polyester
Moisture-wicking
3 Pockets
Long sleeve
This polyester men's cycling jersey from PEARL IZUMI helps you keep warm when road biking.
It is a long sleeve bike jersey with a full-length zipper for proper ventilation and ease when wearing it.
With a gripper elastic with silicone print, this jersey will stay in place with different riding positions on your bike.
The BioViz reflective elements on this men's cycling jersey will ensure your safety when riding in low-light conditions.
You can also benefit from the three back pockets to keep your belongings while cycling. With quick-drying moisture, you will also stay cool in case you are going on a rough ride.
This men's cycling jersey is also available in sizes from small to extra-large to suit more cyclists.
DuShow Fleece Thermal Cycling Jersey
Women's
Polyester
Full zipper
Three back pockets
Long sleeve
The DuShow cycling jersey is 100% polyester with fleece lining and a zipper closure. Changing will be straightforward with a smooth, invisible zipper that is easy to pull when wearing and taking off after your ride.
Apart from the beautiful designs, you can get this in various colors from pink to blue and red to match your style.
The DuShow women's cycling jersey comes with a silicone band hem. This hem helps prevent skin allergy, and the hem grippers keep it in place while cycling. You also don't have to leave your keys or cash at home with the three back pockets on this bike jersey.
You will also be safe when cycling on the road with the reflective strip on this jersey. All women cyclists can get to try out this jersey because it comes in sizes small to extra-large.
PEARL IZUMI Interval Thermal Jersey
Men's
92% polyester, 8% elastane
Three rear pockets
Full zipper
This form-fitting thermal jersey from PEARL IZUMI is enough to keep you warm during the cold season.
The PEARL IZUMI men's jersey features Elite thermal fleece fabric that provides superior insulation, is fast drying, and is odor resistant.
The back hem comes with an external elastic to keep the jersey in place while pedaling. With three rear pockets and one with a zipper, you can keep your essentials safe while on the bike.
The long sleeves on this bike jersey are excellent for road and gravel riding. It also features BioViz reflective elements for safety when riding during low light conditions.
The full-length Vislon zipper makes it easy to wear this jersey and stay cool during your ride. It is available in size extra small to 3X large.
ROTTO Cycling Jersey
Men's
100% polyester
Invisible full zipper
Breathable material
If you need a sleek cycling jersey for the winter, you should consider this ROTTO cycling jersey available in over five colors and designs. Aside from looking stylish, you can also keep warm in this 100% polyester men's jersey.
The ROTTO bike jersey is machine washable, so the material remains soft to the touch when you wear it for a ride.
This bike jersey comes with an invisible full zipper that will blend in well with other cycling apparel. With three rear pockets, you have storage options for your snacks and valuables.
The reflective strip under the pocket ensures your safety on the roads because other road users can see you. The elastic hem ensures the cycling jersey stays in place.
It is available in sizes small to 3XL. You can go a size up if you want the jersey to be loose. The size chart helps find the perfect size for your measurements.
PEARL IZUMI Quest Thermal Bike Jersey
Women's
polyester fabric
Moisture Wicking
3 Pockets
For women who want to try out a PEARL IZUMI thermal bike jersey, here is the best one for you.
This high-performance long-sleeve cycling jersey is great for cold weather because it will keep you warm. It also features quick-drying material if it rains while on the trail. The full-length zipper is for convenience before and after your ride.
You can get this women's cycling jersey in the color red, orange, or sleek black. It is suitable for road cycling with noticeable colors to see you when riding in low light conditions.
With three back pockets on this jersey, you can comfortably carry your things and use the zippered pocket for your valuables. They come in X-small to XX-large sizes to suit various riders' measurements.
BALEAF Thermal Cycling Jersey
Men's
Water-resistant
4 Pockets
82% polyester, 18% spandex
This thermal cycling jersey from BALEAF for men features a long sleeve with a soft fleece inner layer to trap heat and keep you warm. It performs excellently during cold conditions, and the fabric is water-resistant if you expect light rain during your bike ride.
The BALEAF men's bike jersey will fit close to the skin to reduce wind resistance while you increase your speed.
You can take advantage of the pockets with zippers to hold gloves, maps, or other additional items. The pocket with a zip is long enough to keep a 5'5″ smartphone securely.
Related: Best Cycling Gloves
Whether you want a green, blue or black thermal cycling jersey, you can get it but only in sizes medium to 3X-large.
They also feature reflective items for additional visibility while outdoors. It is an ideal option for cold-weather rides.
Interested in more winter cycling clothing? See our list of the best winter cycling gear.
FAQ
Conclusion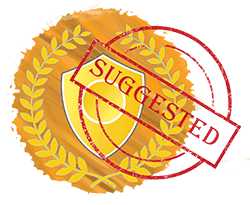 In conclusion, when looking for the best cycling jersey, there is much more to factor in than just the materials.
From this list, it is clear that PEARL IZUMI and CASTELLI have a wide selection of cycling outfits for various riders and weather conditions. With this in mind, you can get the perfect cycling jersey so that all your focus is on your riding.
But remember that cheaper is not always better when it comes to cycling clothing.
To learn more about cycling clothing see our detailed guide to choosing cycling clothing.
There are no comments yet, add one below.