Wearing the best cycling gloves will not only compliment your cycling outfit but also protect your hands and help with your grip on the handlebars.
From preventing injuries to providing additional comfort, there are many reasons you need cycling gloves in your arsenal of biking gear.
To help you choose the best ones that meet your needs, we've chosen the best padded cycling gloves on the market, and there's even a more detailed guide on how to choose them down below.
Let's get started!
---
Best (Padded) Cycling Gloves
---
Gore Wear C5 GORE-TEX Infinium Gloves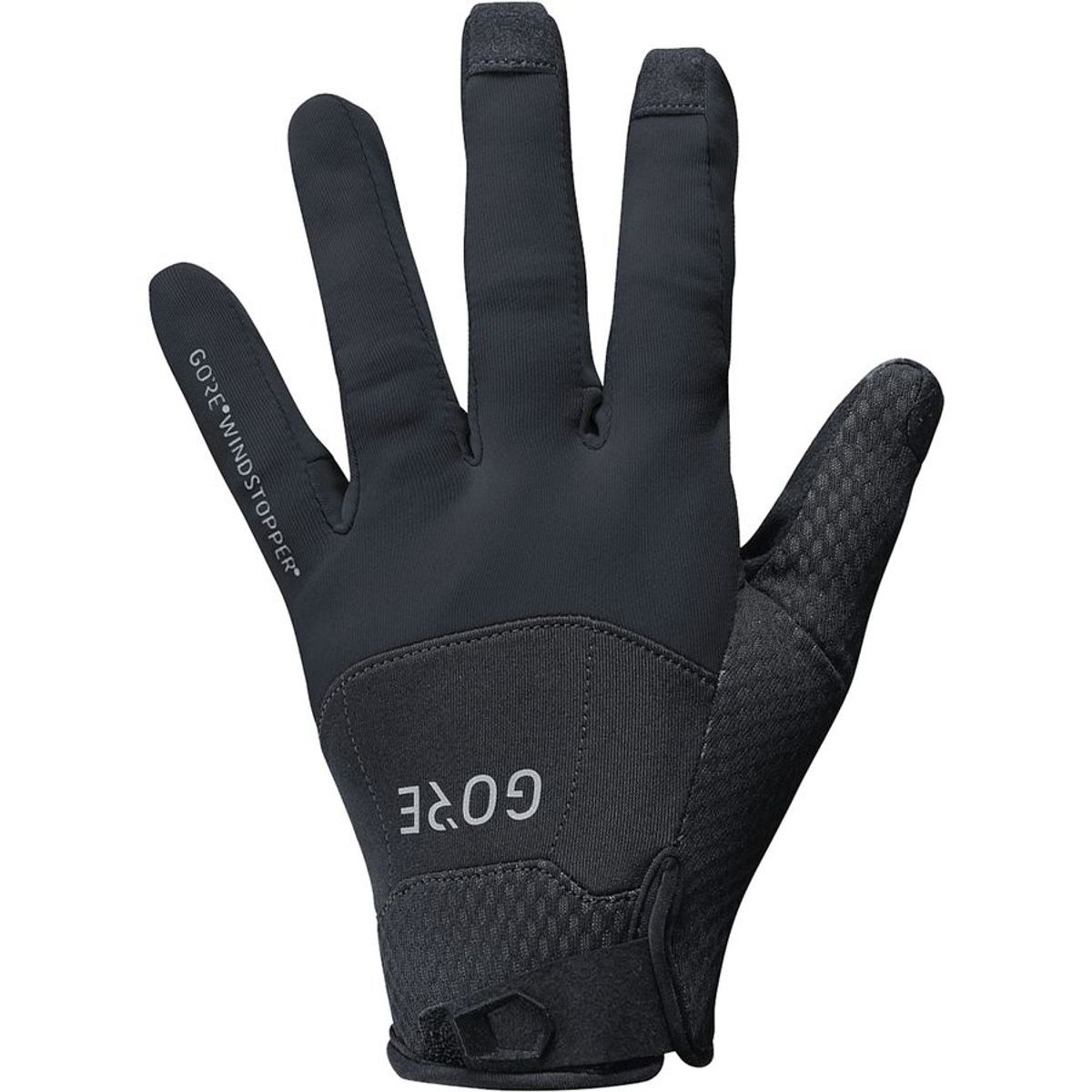 Hook and loop closure
Touchscreen compatible
Breathable
Gore Wear is known for producing high-performance and wear-resistant cycling gear. You will get nothing less from the Gore Wear C5 cycling gloves.
These are the ideal cycling gloves for winter to keep you warm while still retaining complete control of your bike. The pre-shaped design of these gloves improves comfort with the silicone print on the thumbs and forefingers, enhancing your grip on the handlebars.
Related: Best Winter Cycling Gear
The Gore Wear C5 men's gloves feature a reflective logo to increase your visibility during low light conditions for your safety.
Like other Gore-Tex products, the membrane is breathable to prevent clammy hands so you can ride comfortably. You can use these cycling gloves with your smartphone and use the closure to ensure they are secure on your hands.
Black, red, and green colors are available in sizes small to 3XL for more riders to enjoy their quality. The Gore Wear C5 cycling gloves are great for mountain biking.
PEARL iZUMi Elite Gel Cycling Gloves
Gel padding
Fingerless gloves
Reflective elements
PEARL iZUMi manufactures high-quality cycling gear like jerseys, cycling gloves, and bike shoes to help with your performance.
With comfy cushioning on the PEARL iZUMi elite gloves, your hands will be comfortable, making it easier to hold the handlebars. The Ax Suede synthetic leather is 4-ways stretchable and breathable to feel your handlebars better when cycling.
The hook and loop closure ensures these gloves stay on your hands throughout the ride. These gloves come with reflective elements that provide low-light visibility on the roads.
You can get these fingerless gloves in colors black, Fog (grey), and screaming yellow. They are available in sizes small to x-large to suit most cyclists.
Cool Change Full Finger Unisex Cycling Gloves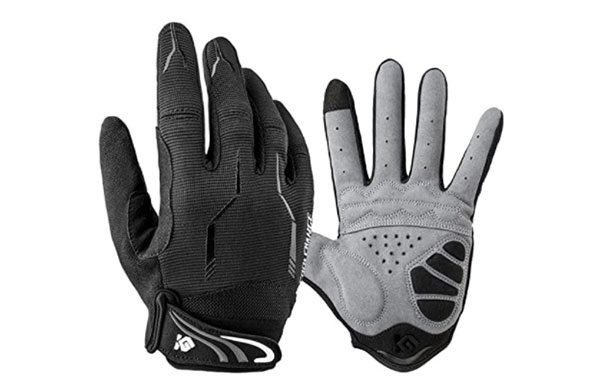 Hook and loop closure
Breathable mesh
Unisex
Get these lightweight full-finger cycling gloves for complete protection on your rides. These cycling gloves feature SBR padding that is shockproof and anti-slip to maintain your grip on the handlebars.
The surface of these gloves has breathable sports fabric to be comfortable to wear during any season. The microfiber palms of these bike gloves are wear-resistant and anti-slip for better handling of the bike.
With the terry cloth design on the thumb, you can use it to wipe away sweat during your ride.
These gloves' index fingers and thumbs have a conductive layer that allows you to use touchscreen devices. You can use these all-season cycling gloves for hiking, climbing, and running because they protect your hands from getting any injuries.
You can get these Cool Change cycling gloves in sizes small to X-large in black, red, green, and blue.
Specialized Body Geometry Dual-Gel Short Finger Glove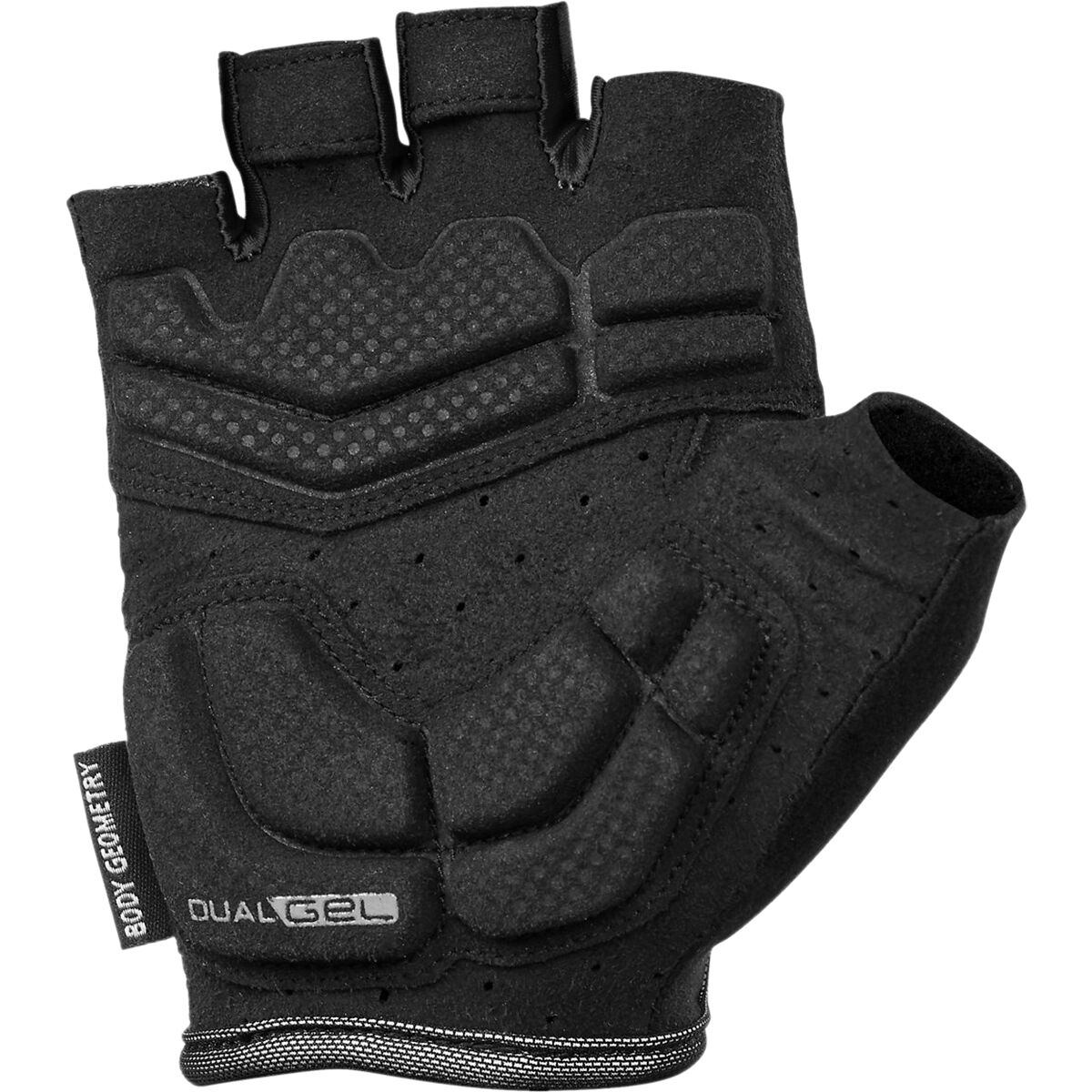 Synthetic suede material
Gel padding
Hook and loop closure
Keep your hands cool with the Body Geometry Short finger women's gloves. With well-placed gel padding on the palm, you can reduce hand fatigue with this pair of cycling gloves.
Keeping your hands free of sweat is straightforward, thanks to the breathable material on the back of the gloves. You get an exceptional grip with the durable microfiber palms on these gloves.
For additional safety, these dual-gel short finger gloves have reflective elements for riding at night. Thanks to the hook-and-loop closure, it will also be easy to put on and take off these gloves.
You don't have to worry about taking off your gloves to wipe off sweat with the soft and absorbent micro wipe thumbs on these bike gloves. You can get these gloves in small, medium, large, and X-large sizes.
Fox Racing Ranger Gel Gloves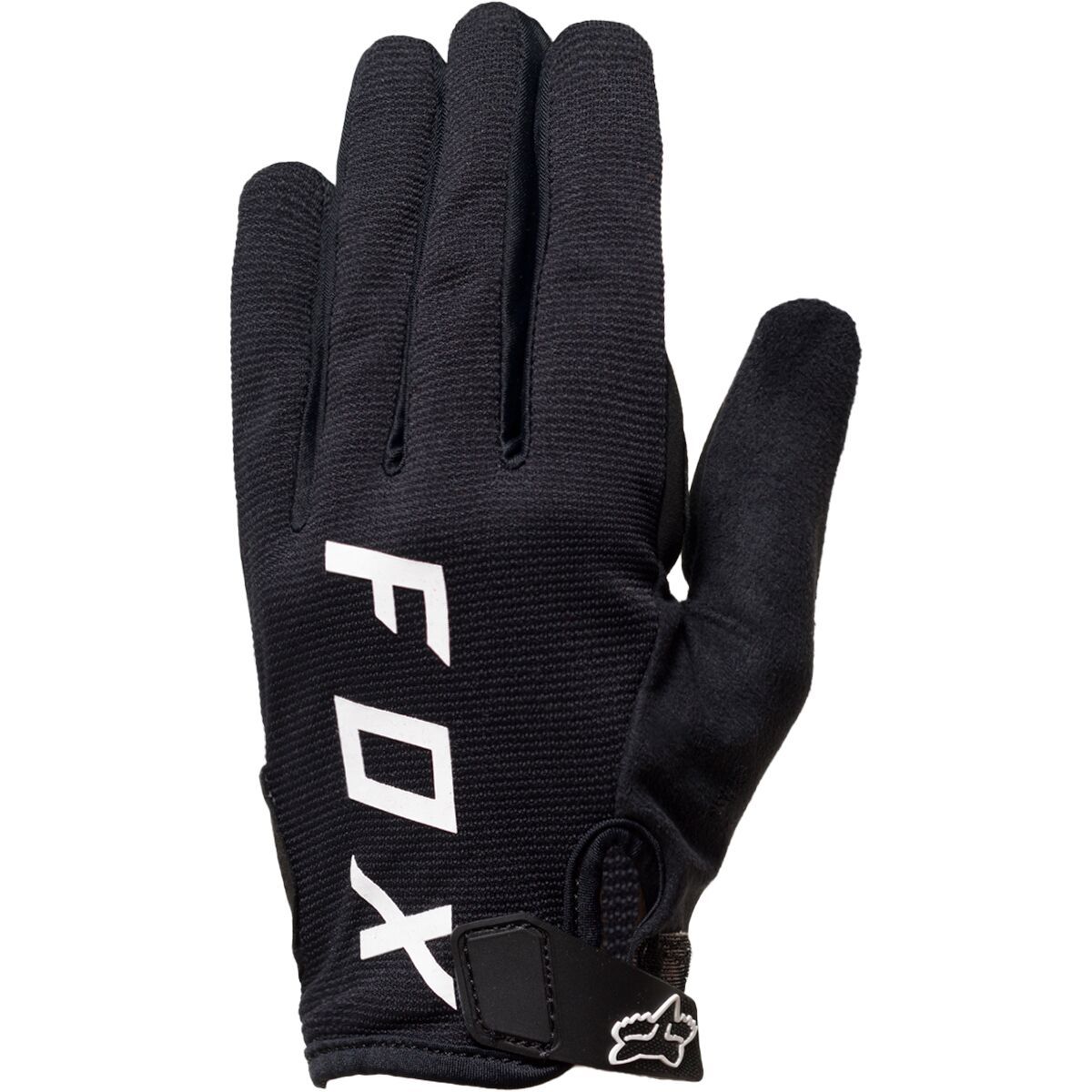 100% polyester, synthetic palm
Gel padding
Hook and loop closure
The Fox Ranger Gloves are some of the most protective and comfortable full-finger cycling gloves. They offer extensive protection, and with gel padding, they can absorb trail abuse to reduce muscle fatigue while riding.
These versatile gloves are also lightweight and breathable to give you an excellent grip on the handlebars.
The fingertips of these Fox Racing gloves feature thermally conductive panels that allow for touchscreen compatibility. You can use your phone without having to take off your gloves.
The hook-and-loop closure allows for simple adjustments while removing excess sweat using the wiping surface on the gloves.
The Fox Racing Ranger gloves are excellent for enduro, trail, and downhill cycling, with sizes from small to XXL available.
INBIKE Cycling Gloves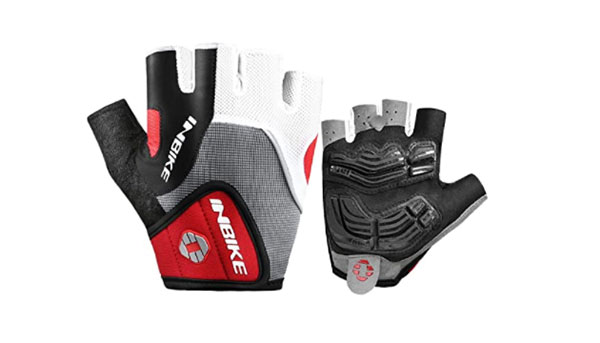 Anti-slip
Shock-absorbing
Polyester fabric
If you are looking for your next pair of gel-padded cycling gloves, the INBIKE gloves can be your next option. These short-finger gloves feature polyester, lycra, and mesh fabric to be breathable and comfortable to wear for long-distance rides.
The additional padding on the INBIKE cycling gloves helps relieve pain, fatigue and absorb shock from the vibrations on your bike.
The inner part of your gloves has a terry cloth that makes wiping sweat easy. The terry cloth fabric is also functional and durable to last longer than other cycling gloves.
With low-profile velcro closures, you can adjust the tightness of these gloves to fit you best. You can wear them during the summer and winter with sizes medium to XX-large available for various riders.
PEARL iZUMi Cyclone Gel Cycling Gloves
3D gel pads
Hook and loop closure
Full finger gloves
Another PEARL iZUMi addition to this list is the Cyclone gel gloves. The gel padding on these bike gloves helps improve your comfort and grip as you ride your bike.
With soft-shell fabric on these cycling gloves, you get lightweight and durable bike gloves that offer wind and water protection. The Ax Suede Uno synthetic leather in this PEARL iZUMi men's gloves is breathable and improves your handlebar feel.
These gel cycling gloves are ideal for riding in cool weather and come in sizes small to X-large. The gauntlets are long enough to overlap with your cycling jacket or long sleeve cycling jerseys to keep you warm and prevent your wrists from getting cold. They are also safe to wear with the BioViz reflective elements during low light conditions.
Fox River Fingerless Ragg Gloves
Wool, nylon fabric
Unisex
Fingerless gloves
The Fox River gloves are fingerless with wool material for natural warmth. Wool helps with balancing temperature by absorbing sweat before your hands feel clammy.
These gloves also feature 15% nylon material for durability. The rib-knit cuffs help seal in warmth and offer a better fit for your hands. They protect your hands while still allowing you the ease to operate devices like your smartphone.
The Fox River Ragg gloves perfectly fit each hand with shape recovery to retain their original look. These unisex gloves are available in sizes small, medium, and large.
They come in the color brown teed, and you can machine wash them to keep them clean after cycling.
Giro Rivet Cycling Gloves
Microfiber material
Pull-on closure
Unisex gloves
For years, Giro has been manufacturing quality products to enhance your riding experience. The Giro Rivet cycling gloves are excellent for cycling with microfiber material for maximum comfort and performance.
You can use the highly absorbent microfiber as a wiping surface when it gets too hot. With super-fit engineering, these gloves enhance your grip on the handlebars for better handling of the bike.
The three-piece palm construction offers more range of motion for your hands while giving you more control of your bike. You will get a comfortable and superior feel of protection for your entire hand.
There are various Giro Rivet cycling gloves, from Extra small to XXXL sizes, that suit rider with a hand width of 10.4-10.6″.
These are excellent mountain cycling gloves and come in colors black, midnight, charcoal, and midnight blue horizon.
Looking for more mountain biking equipment? See our list of best MTB shoes.
Giro Bravo Gel Gloves
Synthetic leather material
hook-and-loop closure
Gel padding
These Giro Bravo gel gloves feature high-quality construction and design to be comfortable and improve your performance on the trail.
For easier use of these cycling gloves, they come with a large Velcro hook-and-loop closure. The moisture-wicking stretchable material of these gloves is breathable to keep your hands cool even during hot days.
To wipe sweat from your brow, you can use these cycling gloves' highly absorbent microfiber material. The reflective finger pulls aids in visibility while riding during low light conditions.
These are unisex gloves so both men and women can enjoy how comfortable they feel. You can get them in sizes extra small to XXL in black, blue, red, green, and white.
Looking for more cycling apparel? Take a look at our guide to choosing cycling clothing.
---
How to Choose Cycling Gloves
---
Firm Grip
Cycling gloves should fit right to benefit you as a cyclist. One of the significant benefits of wearing cycling gloves is a better grip on the handlebars.
A firm grip allows you to ride faster because a weak grasp on the bars can slow you down. You can either go cycling gloves with fabric grips, silicone grips, or gel padding for a better hold when maneuvering the bike. The best bike gloves should have enough room for you to move your hands freely.
Cycling gloves help when your hands are sweaty, or it's raining. Most manufacturers today ensure their gloves have fasteners to adjust them to fit you best.
Safety
One vital thing you shouldn't ignore when cycling is your safety.
From wearing reflective clothing to bike gloves with padding, you need to be safe while riding your bike. Ridding on open roads and mountain biking can be risky for some cyclists.
No cyclist wants to crash their bike, but you have to prepare because most people use their hands to brace themselves. Having bike gloves can absorb most of the impact and protect the skin on your palms.
You might get some bruises and cuts, but you will reduce your injuries in case you fall.
Comfort
Cycling can be a fun sport, but it can cause fatigue and irritation without the right cycling gear. With cycling gloves, you can cushion your hands from the bike's vibrations when riding through rough terrain.
The faster you ride, the more friction between your tires and the ground, which causes the vibrations you feel when cycling. There is also a lot of pressure is on the muscles of veins on your hands while you ride your bike.
Wearing bicycle gloves dampens the bike's vibrations which prevents hand numbness and pain common for most cyclists. You can enjoy longer rides and eliminate any discomfort while cycling.
Warmth
Most riders wear cycling gloves during the cold weather or when cycling early in the morning.
Best winter cycling gloves feature full fingers, which are thicker than regular cycling gloves to offer protection from the cold. They feature padding and insulation material to keep your hands warm when riding your bike.
Even during hot conditions, riding at high speeds can cause a lot of cold air on your fingers. This excess wind can lead to hand numbness which is dangerous because you need to retain control of your bike.
---
What to Look Out For
---
When choosing the best bicycle gloves, there are a lot of different factors you need to consider. Like the type of material to fit and padding available, you can't just buy the first pair of cycling gloves you come across.
Here are the most critical factors to look out for before purchasing your next bike gloves.
Padding
Padding is vital in cycling gloves because they reduce friction and protect your hands. The padding makes your gloves more comfortable and absorbs shock when handling your handlebars on the trail.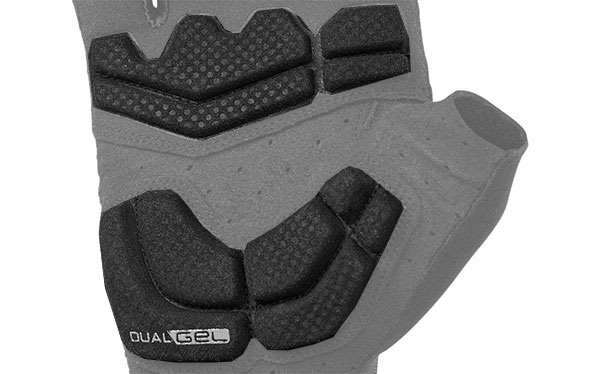 You can either go for gel or foam padding when choosing your bike gloves.
Gel padding is thicker and breathable to provide the protection you need.
On the other hand, foam padding is excellent for road cyclists because it allows for a better feel to the handlebars when handling the bike.
With the proper padding placement, bike gloves will help relieve stress and pressure on your hands. You won't have to worry about hand numbness or muscle fatigue for a while.
Materials
The material of your cycling gloves is essential to consider to determine the quality and durability of what you plan to buy.
Most bike gloves have synthetic leather material on the palms with softer spandex or microfiber material on the top part.
The spandex is smooth to help you wick away sweat during hot days, while polyester is wear-resistant and robust material even after frequent use.
Other popular materials for gloves include lycra, polyester, and nylon. Nylon is a durable and water-resistant fabric that can come in handy when it rains.
It would be best to go for breathable materials that absorb sweat, so your hands do not feel too sticky in the gloves. Sweaty hands can derail your ride and feel uncomfortable.
Fit
Making sure to choose the best fit when it comes to cycling gloves is crucial for your comfort and safety. If the bike gloves are too big, the padding will not be comfortable when placing your hands on the handlebars.
If the gloves are too tight, you might start to experience pain when your grip tightens on the handlebar. Most cycling gloves come with hook-and-loop closures that you can adjust for a comfortable fit.
If you can move your hands comfortably with the cycling gloves you choose, it indicates an ideal fit.
Different Kinds of Bike Gloves

When it comes to bike gloves, there are two types you can use when cycling. Depending on the weather conditions and the riding you plan to do, you can either go for full-finger or half-finger cycling gloves.
Half-finger gloves do not have any covering on the fingertips and are excellent to use during warm weather.
They also come in handy when you want to use touchscreen devices like your smartphone without having to take off your gloves. The palms have thicker material and padding to make contact with your handlebars smooth.
Although they don't offer complete protection, they are breathable and lightweight to keep you comfortable while cycling. Half-finger gloves are best for road bikers.
Full finger cycling gloves are excellent for cycling during winter, but they are still breathable. They are not too heavy, so you can still wear them during warmer months.
Full finger bike gloves will have more material to handle abuse on the trail. They feature padding in different areas because mostly mountain bikers go for full-finger gloves.
Some are also compatible with touch screens, so you can use your phone while riding.
It is up to you as a rider to choose which type of gloves you want.
FAQ
Conclusion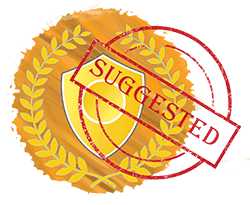 Whether you want to add more bike gloves to your collection or buy your first pair, you will not regret using them on your rides.
With various designs and types of gloves like fingerless and full-finger gloves available, choosing the right one for you requires a lot of consideration.
The best padded cycling gloves should be comfortable and well-fitting so as not to distract you when cycling. You should also look at the material, quality, breathability, and padding of the bike gloves you plan to purchase.
Cycling gloves are vital for most riders to improve performance and comfort when riding their bike.
With durable cycling gloves from brands like PEARL iZUMi, Giro, and Castelli, you can get high-quality gloves to use for years. Wearing them will protect your hands, keep you warm during the winter and prevent hand numbness.
There are no comments yet, add one below.