We've broken down the impressive roster of Christmas gifts for cyclists into handy categories – a quick and easy way to zero in on perfect gifts for your riders (or for yourself!).

Created: December 11, 2017 (Added Mountain Bike – Diamondback Overdrive)
The Christmas holiday season is right around the corner – grab the deals while they're hot, and "wrap up" your shopping ahead of schedule! Check out those Christmas gifts for cyclists.
Why Order Early?
We all know the holiday shuffle – scrambling to find the right gift in stock, hustling to get it to your recipient and hoping for the best. This craziness can be minimized by simply shopping from the comfort of your easy chair. Early bird gets the worm! Don't be shut out of great deals due to limited stock, and don't sweat the delivery timing.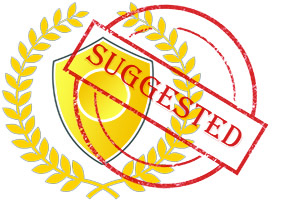 Below is our much-anticipated 2017 Christmas gifts for cyclists. Have fun browsing the categories and saving lots of dough!
Best Gifts For Cyclists – Under $10
Fantastic gifts for cyclists need not be expensive. Well-chosen, inexpensive gifts can really hit the spot. And, with our list of value-oriented picks, you can consider buying more than one gift without breaking the bank.
Check out the list of great possibilities below – something cool for every rider on your list, and economical enough for every budget: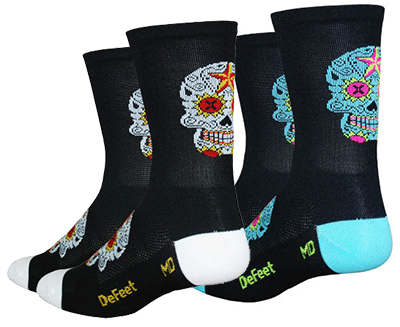 Good cycling socks are a riding essential, and make a wonderful gift for cyclists. You can't go wrong with such a practical gift – sooner or later, socks wear out, and having a fresh pair at the ready means you are fully kitted up! Also good cycling gifts for her!
We've all felt the bite of cold on our extremities when cycling during winter and the shoulder seasons. This minimalist accessory fits under your helmet, and keeps Old Man Winter's bite away from your ears and head, and it also works well for any outdoor activity you can name. Small, lightweight, and easily fits into any pocket.
$3.99!
No proper bike shop or mechanic will be caught without a 3-way hex wrench like this one. The Y-Hex wrench takes on everything, from major repair duty to routinely snugging down bolts.It is one of the most practical gift for cyclists.
This home-style energy bar alternative boasts healthful and delicious ingredients. Why choke down typical energy bars when these tasty snacks make you actually want to consume them? About 18 cookies to a package, this useful and innovative gift will keep your favorite cyclist fueled up and rolling ahead full steam. One of the sweetest Christmas gifts for cyclists!
Don't let the cyclist on your list ride unseen – give a Christmas holiday gift of visibility and safety! Five bright LED bulbs ensure reliable, powerful luminosity, and the included AAA batteries are a snap to replace.
Gifts Under $25
A selection of cool-looking cycling jerseys, both for mountain and road cycling! Silicon strips on lower hem prevent slippage. Full-length zippers by YKK – probably the best on the market – are hidden so the jersey graphics are not split by a white zipper. Use the handy size menu and choose the right fit before ordering – it's easy to look good out there! Great cycling gift for him!
A handy multi-tool is something every cyclist needs, and Crank Brothers 19 Function is a solid and reliable pick. This venerable tool will help you complete everyday bike maintenance, repairs and upgrades in your shop, and fixes on the road and trail. A super handy tool for quick fixes around the house, too!
A well-designed, quality cycling cap has always been integral to the cyclist's kit. It's the necessary tool to keep sweat and sun out of cyclist's eyes. There's only one size, so you can't go wrong with the fit. Many die-hard riders I know own more than one of these useful caps, and they don't get worn only when cycling! So, consider this Christmas gift for die-hard cyclist!
Three proven products in one kit: degreaser/cleaner, foaming bike wash and light wet-lube. Beard or no beard, no cyclist wants an unkempt bike – help all your cycling mates achieve an optimally-groomed bike at an unheard-of price!
Full-featured, cycling-worthy shades that look much more expensive than they actually are. A mainstay for road and mountain cyclists, keeping sun and debris out of the eyes is important business! Choose from three different wicked-looking frame/lens combos.
Gift Ideas Under $50
For the coffee snobs among us. This beautifully-designed bean grinder is handy at home or on trips by bike or car. Small size stows easily – great for bikepacking. Get your campfire coffee on with this hot Christmas gift for cyclist!
Do you know a cyclist who doesn't wear a helmet? How about one that wears head gear from last century? Either way, get them updated with this comfortable and protective lid at a show-stopping price. Excellent rear-impact protection; two sizes available, both with many adjustments to customize the perfect fit. Show 'em you care! Definitely one of the best Christmas gift ideas for cyclists!
This is the Christmas gift for the cyclist who has not yet recognized the advantages of a hydration pack. Say adios to dropped or lost bike bottles, and hola to a useful space for your tools, keys and wallet. Plus greater water capacity and hands-free drinking – all for an unheard-of price! This Christmas gift for cyclists is very useful for both mountain and road bikers!
Cyclists Gifts Under $100
See and be seen! 250 lumens in front and 80 rear are powerful enough to ensure visibility. Lezyne innovation and quality are well known throughout the cycling world, so light up your favorite rider this holiday, and help her be seen by motorists.
Whether on a cycling, hiking, or car-camping adventure, this handy kitchen set will give you the right tools for a great culinary diversion. Contains 24 pieces, neatly fitted in its small carrying case. Surprise the cyclists on your list with this unexpected but super-useful kit for Christmas.
Bike tires for Christmas – why not? Every rider needs consumables, and bike tires are one of the most consumed. Mountain or road, you'll get a set of tires for under $100. One of the most useful gift ideas for cyclists! There are many options and reviews so take your time and make the best choice for the needs of the riders you have in mind.
Gift Ideas Over $100

Oakley Jawbreakers have been iconic eyewear throughout cycling history. Choose from wide selection of frame colors and lenses, and surprise someone you love with timeless and functional cycling wear. A stellar gift for road cyclists!
For the true bike wrencher on your list! A complete set, including just about everything one might need to maintain and repair any bike. Skip many of those trips to the bike shop – doing the work at home is a snap with a great kit like this!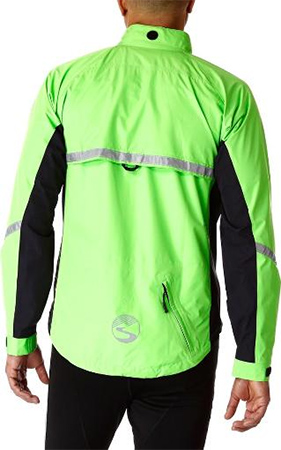 A solid storm jacket is de rigeuer for getting you outside when weather looks dicey. Showers Pass products are well known within cycling for functionality and durability, and their jacket line is at the heart of its weather defense. Solid products like those from Showers Pass work well and last long – which equals a great value!
BIKES
The Diamondback Overdrive is one of the best-selling mountain bikes in this range, and it's our favorite. Such a reasonable price will allow you to include a premium component set. Although this great bike doesn't have special price for Christmas, it's such a tremendous value that we must include it!
It rolls on 29" tires, which provide a smoother ride than 27.5" or 26" tires. The frame is constructed of 6061-T6 aluminum alloy, which is well known for its light weight and strength.
Overdrive 29 includes mechanical disc brakes, which allow for controlled, predictable braking modulation. Also, the front suspension fork with 100mm of travel allows you to ride with confidence and ease on a wide range of terrain. With all the different mountain bikes out there, the Overdrive 29 was the first to spring to mind when we pondered our 2017 list of Christmas bargains.
To accommodate nearly every size rider, there are four frame sizes available:
S – for riders 5'4" to 5'7" in height
M – 5'7" to 5'10"
L – 5'10" to 6'1"
XL – 6'1 to 6'4"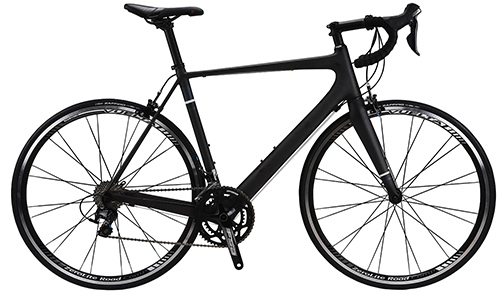 Nashbar is well known in cycling world for its high-quality bicycles, and its 2017 Carbon 105 model has garnered positive feedback as a top performer in our reviews. So, we're proud to include the '17 Carbon 105 as one of our best road bikes for Christmas.
The 105 comes with a proprietary C5 Carbon frame, which is nicely built, including a carbon fork. The components mix is really impressive. Shimano 105 shifters and derailleurs put this bike above most road bikes in its price range. The Cuelta Zerolite Comp deep-section tires fit nicely into this build – reliable performers which are not too heavy.
Definitely one of the best (Christmas) road bike ideas for cyclists!
Five different sizes are available:
47cm – for riders 4'9" to 5'0" in height
50cm – 5'3" to 5'5"
53cm – 5'6" to 5'8"
55cm – 5'8" to 5'11"
58cm – 5'11" to 6'2"
Suggested Kids Bikes For Christmas
If you aim to teach your young one to ride a road bike, then this high-value pick will be an excellent Christmas gift.
The Ace is made of Fuji A1-SL lightweight, durable hydroformed aluminum. Its wide 14-gear range comes from a 7-speed 14-34T cassette mated with 48/40T rings up front – suitable to ride almost any grade at any speed. This gearing is not what you'll find on adult road bikes; it's specifically designed for kids, and will allow them to have loads of fun while they prepare for full-size bikes.
Fuji Ace's compact geometry is suitable for smaller riders of XX" to XX" in height.
With full-size road bike appearance and features, the Ace has been one of the best kids' road bikes in this price range for a number of years.
The build on the Fuji Ace consists mainly of Fuji-brand components, which, in part, account for the bike's incredible price. The component set performs suitably to give young riders the confidence and chops to seamlessly move into more advanced road biking in the future.
Order Now On PerformanceBike.com
A great first bike for both boys and girls, this little ripper sports 20-inch tires and includes a front suspension fork. The Diamondback Cobra 20 is suitable for kids 44" to 54" tall, or ages 4 to 9 years.
This well-featured ride is one of the best kids bikes for Christmas – with it your junior rider will learn quickly about big-bike riding with shifters, suspension, and front/rear brakes. Give your future champ the early advantage with a bike that will make the transition to more advanced mountain bikes – and more biking fun – an easy one.
---