We've broken down the impressive roster of Christmas gifts for cyclists into handy categories – a quick and easy way to zero in on perfect gifts for your riders (or for yourself!)
Black Friday – Checked! Cyber Monday – Checked! Christmas – … Let's do it!
The Christmas holiday season is right around the corner – grab the deals while they're hot, and "wrap up" your shopping ahead of schedule! Check out those Christmas gifts for cyclists.
Why Order Early?
We all know the holiday shuffle – scrambling to find the right gift in stock, hustling to get it to your recipient and hoping for the best. This craziness can be minimized by simply shopping from the comfort of your easy chair. Early bird gets the worm! Don't be shut out of great deals due to limited stock, and don't sweat the delivery timing.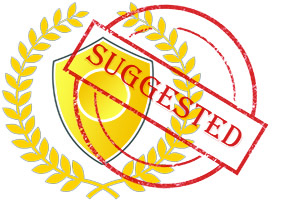 Below is our much-anticipated 2020 Christmas gifts for cyclists. Have fun browsing the categories and saving lots of dough!
---
Best Gifts For Cyclists – Under $10
Fantastic gifts for cyclists need not be expensive. Well-chosen, inexpensive gifts can really hit the spot. And, with our list of value-oriented picks, you can consider buying more than one gift without breaking the bank.
Check out the list of great possibilities below – something cool for every rider on your list, and economical enough for every budget:
Fox Heritage Can Koozie – $4.99
Check this amazing accessory out! If you like sipping your drink slowly and savouring its taste but it always gets warm and disgusting too quickly, a can koozie will solve your issues. It makes for the perfect Christmas gift for any cycling or drinking enthusiast!
Cycling Socks – $7.71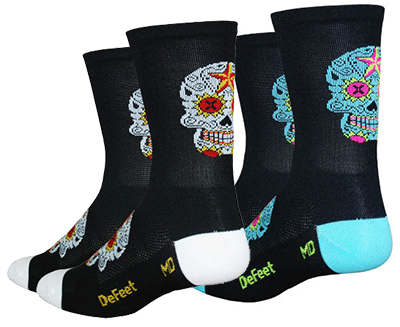 Good cycling socks are a riding essential and make a wonderful gift for cyclists. You can't go wrong with such a practical gift – sooner or later, socks wear out, and having a fresh pair at the ready means you are fully kitted up! Also good cycling gifts for her!
Buy Now on Wiggle
Or see other socks on Wiggle
Y-HEX Wrench – $3.99
No proper bike shop or mechanic will be caught without a 3-way hex wrench like this one. The Y-Hex wrench takes on everything, from major repair duty to routinely snugging down bolts.It is one of the most practical gift for cyclists.
Scratch Labs Cookie Mix– $8.50
This home-style energy bar alternative boasts healthful and delicious ingredients. Why choke down typical energy bars when these tasty snacks make you actually want to consume them? About 18 cookies to a package, this useful and innovative gift will keep your favorite cyclist fueled up and rolling ahead full steam. One of the sweetest Christmas gifts for cyclists!
Rear light: Sigma Sport Cuberider II – $9.73
Don't let the cyclist on your list ride unseen – give a Christmas holiday gift of visibility and safety! Five bright LED bulbs ensure reliable, powerful luminosity, and the included AAA batteries are a snap to replace.
---
Gifts For Cyclists – Under $25
Cool Looking Cycling Jerseys – From $14.98
A selection of cool-looking cycling jerseys, both for mountain and road cycling! Silicon strips on lower hem prevent slippage. Full-length zippers by YKK – probably the best on the market – are hidden so the jersey graphics are not split by a white zipper. Use the handy size menu and choose the right fit before ordering – it's easy to look good out there! Great cycling gift for him!
Bike Tool: Crank Brothers 19 Function Multi-Tool – $22.91
A handy multi-tool is something every cyclist needs, and Crank Brothers 19 Function is a solid and reliable pick. This venerable tool will help you complete everyday bike maintenance, repairs and upgrades in your shop, and fixes on the road and trail. A super handy tool for quick fixes around the house, too!
Purchase From Chain Reaction Cycles
Pace Coolmax Cycling Cap – $10.83
A well-designed, quality cycling cap has always been integral to the cyclist's kit. It's the necessary tool to keep sweat and sun out of cyclist's eyes. There's only one size, so you can't go wrong with the fit. Many die-hard riders I know own more than one of these useful caps, and they don't get worn only when cycling! So, consider this Christmas gift for die-hard cyclist!
Pedro's Essential Bike Care Kit – $24.99
Three proven products in one kit: degreaser/cleaner, foaming bike wash and light wet-lube. Beard or no beard, no cyclist wants an unkempt bike – help all your cycling mates achieve an optimally-groomed bike at an unheard-of price!
---
Gift Ideas For Cyclists – Under $50
Lights – NiteRider Swift 500 + 80 Lumen – $60
The combination of NiteRider Swift front and back bike lights is enough to help you see and be seen in all conditions. Winter is around the corner which means there is less and less daytime every day. Even if you're not riding at night, it's a good idea to have your bike lights on during the rainy, snowy, and foggy days. You can easily do it with this USB rechargeable model. Moreover, you will give your bike a more Christmasy look!
Thousand Helmet (Selection) – $85
Minimalism is the new big thing among millennials!
One of the main reasons why people avoid wearing bike helmets is because they find them ugly. Your health and your life matters, so it's a good thing that not all of them are. The Thousand Heritage bike helmet is beautifully simple, light, and durable, which makes it perfect for city riding and commuting. Give this Christmas gift for cyclists for yourself or your loved ones and stay safe.
Buy from REI
Or read the full review
Hydration System: Camelbak Classic 2 Litre – $45.50
This is the Christmas gift for the cyclist who has not yet recognized the advantages of a hydration pack. Say adios to dropped or lost bike bottles, and hola to a useful space for your tools, keys and wallet. Plus greater water capacity and hands-free drinking – all for an unheard-of price! This Christmas gift for cyclists is very useful for both mountain and road bikers!
---
Cyclists Gifts Under $100
Kryptonite New York Fahgettaboudit, 14mm x 60″ – $100.99
Lezyne Zecto Drive Light Kit – $67.99
See and be seen! 250 lumens in front and 80 rear are powerful enough to ensure visibility. Lezyne innovation and quality are well known throughout the cycling world, so light up your favorite rider this holiday, and help her be seen by motorists.
Outdoor Kitchen Set: GSI Outdoors Destination 24 – $39.96
Whether on a cycling, hiking, or car-camping adventure, this handy kitchen set will give you the right tools for a great culinary diversion. Contains 24 pieces, neatly fitted in its small carrying case. Surprise the cyclists on your list with this unexpected but super-useful kit for Christmas.
Currently Out Of Stock
Bike tires for Christmas – why not? Every rider needs consumables, and bike tires are one of the most consumed. Mountain or road, you'll get a set of tires for under $100. One of the most useful gift ideas for cyclists! There are many options and reviews so take your time and make the best choice for the needs of the riders you have in mind.
---
Gift Ideas Over $100
Oakley Jawbreakers – from $120

Oakley Jawbreakers have been iconic eyewear throughout cycling history. Choose from wide selection of frame colors and lenses, and surprise someone you love with timeless and functional cycling wear. A stellar gift for road cyclists!
Mechanic Tool Kit: Feedback Sports Team Edition – $225
For the true bike wrencher on your list! A complete set, including just about everything one might need to maintain and repair any bike. Skip many of those trips to the bike shop – doing the work at home is a snap with a great kit like this!
Storm Jacket: Showers Pass Double Century – $175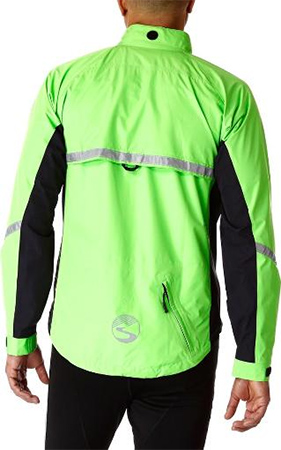 A solid storm jacket is de rigeuer for getting you outside when the weather looks dicey. Showers Pass products are well known within cycling for functionality and durability, and their jacket line is at the heart of its weather defense. Solid products like those from Showers Pass work well and last long – which equals a great value!
---
Kids Bikes
Child Balance Bike – $39.96
Road Bike For Kids – Fuji Ace 24″ – $349.97
If you aim to teach your young one to ride a road bike, then this high-value pick will be an excellent Christmas gift.
The Ace is made of Fuji A1-SL lightweight, durable hydroformed aluminum. Its wide 14-gear range comes from a 7-speed 14-34T cassette mated with 48/40T rings up front – suitable to ride almost any grade at any speed. This gearing is not what you'll find on adult road bikes; it's specifically designed for kids, and will allow them to have loads of fun while they prepare for full-size bikes.
Fuji Ace's compact geometry is suitable for smaller riders of XX" to XX" in height.
With full-size road bike appearance and features, the Ace has been one of the best kids' road bikes in this price range for a number of years.
The build on the Fuji Ace consists mainly of Fuji-brand components, which, in part, account for the bike's incredible price. The component set performs suitably to give young riders the confidence and chops to seamlessly move into more advanced road biking in the future.
Already Out Of Stock
Storm Bike for 4-9 Year Olds – Diamondback Cobra 20
A great first bike for both boys and girls, this little ripper sports 20-inch tires and includes a front suspension fork. The Diamondback Cobra 20 is suitable for kids 44" to 54" tall, or ages 4 to 9 years.
This well-featured ride is one of the best kids bikes for Christmas – with it your junior rider will learn quickly about big-bike riding with shifters, suspension, and front/rear brakes. Give your future champ the early advantage with a bike that will make the transition to more advanced mountain bikes – and more biking fun – an easy one.
Currently Out Of Stock
---
Gifts For Mountain Bikers
This Christmas, Jenson USA has a special offer for all mountain bikers. This Christmas, they have decided to make all of their loyal MTB customers happy with a large number of discounted items. Check out their selection of mountain bikes, helmets, pedals, saddles, apparel, accessories, and a lot more.
Gifts for Road Cyclists
Jenson USA already has a Christmas spirit, which should make all road cyclists very happy. If you are looking for a way to treat yourself this Christmas or buy a gift for your roadie friend or family member, you should check out this deal. They offer a large number of discounted products including road bikes, bike parts, bike accessories, fashionable clothing, and so much more.
---
Where To Find Christmas Gifts For Cyclists?
That's it, all said and done, home of the best Christmas. Find the Outdoors section and shop there.
REI Gifts Section
REI is known for their delivery terms, price and selection for cyclists. Have a look at their gifts section.
Wiggle Christmas Gifts
Wiggle offers a huge selection of cycling-related deals in our opinion. They have two categories – apparel and bike deals. Wiggle updates their deals daily
Chain Reaction Cycles
Visit Chain Reaction Cycles Page (US)
Backcountry Cycling Related Deals
Backcountry has a huge selection of outdoor products (and a big selection of cycling related items)
JensonUSA Black November Deals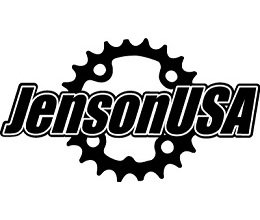 JensonUSA has Winter Bike Sale and more. They offer a nice selection of cycling-related products and bikes as well.
You can also use the code SAVE20 to get 20% Off of one full-priced item.
Aventuron Cycling Related Picks

Aventuron has some coupon codes too. Get $10 off orders over $200. $25 off orders $500+.  Get $50 off orders $800+.
Giantnerd Holiday Sale
Giantnerd offers a selection of road bikes we like under their Holiday Sale. BTW: They sell Tommaso bikes which are pretty popular in our reviews.
Visit Aventuron Holiday Sale section
Raleigh Bikes
Raleigh offers bikes for everyone – from mountain to electric bikes. Buy for the whole family as they say.
---
What to keep in mind when shopping for Christmas?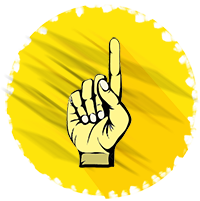 People are generally much more likely to make a purchase around Christmas than otherwise. That feeling is well-known to all of us – we don't want to miss a chance to buy a product when it's on sale. However, take a deep breath and think twice.
There are some things that you should know before you do your Christmas gifts for cyclists this year
Shop only from trusted merchants
Make sure always to analyze your merchant's background. You will be able to find a ton of fantastic bike deals around Christmas. However, you should keep your head clear. Merchants are aware that it is much easier to get customers to buy around this festive period. Therefore, be wary of the so-called "Fakerchants" (i.e. Fake Merchants), who are scammers looking for ways to steal your money.
How to spot these?
If a deal looks too good to be true, it probably isn't. First of all, what you should do is check the merchant's history. Find out when and where they were established, did they have discounts last Christmas, which sites promote their deals, and so on.
Remember: All that glitters is not gold!
If, after doing this, some deals still give you a bad vibe, feel free to ask us about it!
Why did we include these merchants?
There are thousands of bike merchants out there offering Christmas deals; however, we've made sure to pick only the cream of the crop. These are online stores that we know and trust. If you know any other excellent bike merchants, that you think should be on this list, please let us know, and we'll consider it.
If you click on these links, we may earn a small commission; however, this will not change the price for you in any way. It simply helps us to cover our expenses and keep the website up and running.
What discount % should I look for?
/A decent product without a discount % can also be a good deal!
We want to say that it does not really matter. If you're planning to buy a bike that initially cost $1000, saving even 5% on the purchase is a decent amount of money. With these $50, you can buy a new speedometer or a new jersey that were $100 and are now 50% discounted. Because of that, you should look at the deals as a whole, rather than just looking at the discounts.
Moreover, if you see a deal that offers a more than 50% discount, you should be careful since it might be a scam. However, sometimes it's normal to put a significant discount on a product when it hasn't been selling well for a long time. But better to be safe than sorry.
How can merchants offer enormous price discounts on Christmas?
I am not a merchant; but, some of my partners are, so I can give you some first-hand information. For example, if a pair of cycling glasses have a regular price of $100 and they sell for $60 around Christmas, where's the profit for the merchant? I can't give you the exact numbers, but you'll get how it works after the next paragraph.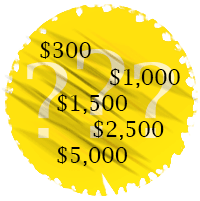 Merchants usually add around 40-50% of value to their wholesale prices. This percentage covers all of their expenses (warehouse, marketing, personal expenses, salaries, etc.). Around Christmas, there are more purchases without any additional costs, which enables shops to offer discounted prices. They will earn a lot more from the extra revenue during this festive period, so they can lower the prices.
Around Christmas, cycling and bike-related merchants can significantly lower their prices since they know they will sell a lot more products on these days. Therefore, it's a win-win situation for everyone involved.
What if I see scam offers?
If you see anything that looks like a scam offer around Christmas, make sure to stay away from it. If it's possible, you should try to report them to protect other people from being scammed. We've already reported a lot of fake deals that we've found on Facebook. Some of them were advertising 92% discounts on well-known brands, which is highly unlikely to be true!
If you see a scammer advertising a well-known brand, write to that brand. They cannot do much, but at least they can issue a statement and warn their customers against making purchases.
Never share your credit card details with untrusted merchants. NEVER!
Websites like Bicycle Guider will never ask for your credit card details. Make sure never to share your personal details and credit card numbers unless you are 100% sure you're dealing with a genuine merchant. When people are looking for Christmas offers, they are more likely to make rash decisions and share their personal info because they don't want to risk losing a good deal. However, take a step back and clear your head before clicking the 'Purchase' button.
Check again later today – we'll be busy updating this page whenever we find more deals worthy of your attention. In the meantime, follow us on Facebook.
Hope you find yourself or for your family decent gift. We update this list daily -follow us on Facebook to get notified..
Sneak deals from
Jump Up And See The Deals Again >>
Dear readers, please let us know in the comment section below about the best cycling related presents you've received. We'd love to hear about them!
See also: 55 Gift Ideas For Cyclists