If you are looking for a mountain bike that is sure to perform, you can't go wrong with Mongoose Bikes. Whether you are cycling through local trails with your friends or tackling challenging terrains, Mongoose Dolomite will do the job smoothly.
You will find it easy to tackle the common mountain biking obstacles with this large Mongoose bike. Since you will be cycling challenging terrain, you will have the durability and toughness you need with this bike.
Read below to see how comfortably you can conquer off-road trails with a Mongoose fat tire mountain bike.
Specifications
The Mongoose Dolomite Fat Tire bike is an all-terrain bike to handle different trails with ease and makes hills easier to climb. This is one of the best entry-level bikes suitable for beginners looking to try out mountain biking. With the Mongoose Dolomite, you don't have to break your bank to get a quality fat tire mountain bike.
This bike is affordable with a durable steel frame for enjoyable rides outside. The steel frame offers strength for those hard climbs while still being flexible enough to maneuver quickly. It gives you more control whether you are cycling on a smooth or rough surface.
This 18-inch fat tire mountain bike is available in different colors like navy blue, light blue, and red to match your gear. The paint job also looks good with a quality shine. With 7-speeds on this mountain bike, you can go racing off-road with your friends and family whenever you want to.
The Mongoose Dolomite also has twist shifters to shift gears faster and easier for a smooth ride. This wide selection of gears also lets you enjoy the perfect riding experience at your preferred speed.
Related: Full review of Mongoose Impasse
With lightweight alloy rims, this mountain bike is less heavy to ride at fast speeds. The wide tires give you all the traction you need to ride through difficult trails smoothly.
Tires
The tires on this fat tire bike are slightly different from your standard mountain bike. Mongoose Dolomite features fat tires which are suitable for almost any terrain.
They are big and plump to handle cycling in the snow, sand, dirt, city roads, and mud. With 4-inches of thickness, these bikes create a more cushioned ride for you so that you can focus on enjoying the scenery and cycling while on the trail.
You can ride calmly with the front and rear disc brakes that get your bike to a stop when you need it to. You don't have to worry about braking when riding dangerous mountain bike trails.
The large 26inch wheels make it easier to roll over rocks and other obstacles like potholes with ease when cycling.
These wheels also provide stability and support when off-road cycling. For some riders, these massive wheels make this mountain bike hard to maneuver and cycle. You will be happy you chose large enough wheels to tackle any surface condition when riding.
Comfortable Geometry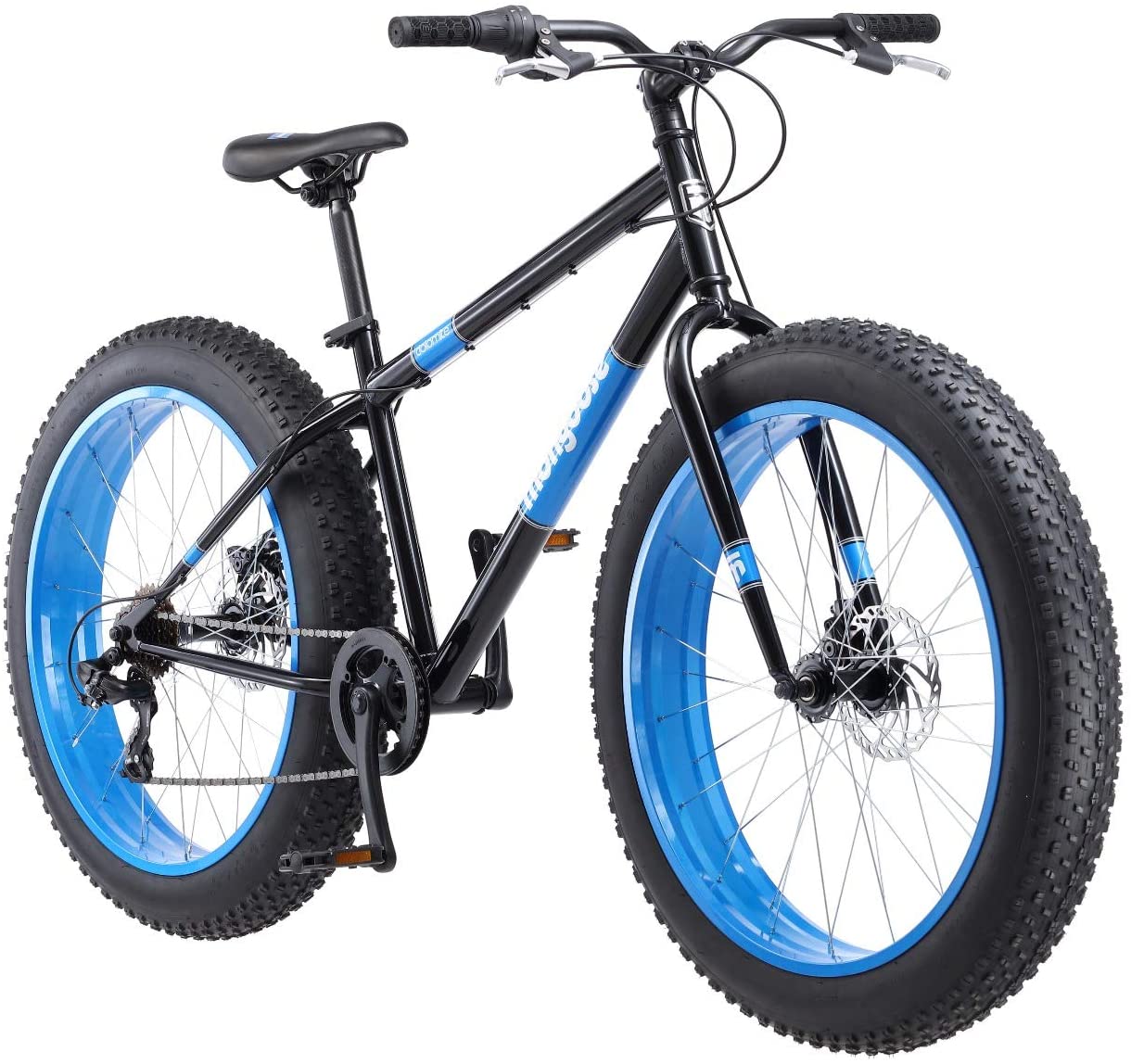 Mountain bikes usually get a bad reputation when it comes to comfort. With the Mongoose Dolomite bike, you will be sitting comfortably on a cushioned saddle while you cycle. This prevents any back and joint pains due to poor posture when riding your mountain bike.
The cruiser-like pedals are also easier on your joints when pedaling on specific trails (although they might not be that durable). You will be surprised how comfortable the bike geometry on this mountain bike is to handle nature trails easily.
The wheels offer stability and control even when maneuvering through tricky paths. After a few rides to adjust to cycling on this bike, you will find it more comfortable than other mountain bikes for your outdoor biking.
Available in One Size
You don't have to worry about getting the best fit for you when choosing a Mongoose Dolomite mountain bike.
This super-sized fat tire bike is suitable for cyclists between 5'6″ to 6′ tall. With this bike arriving almost fully assembled, there is little you need to do before getting on the bike for your first ride.
For cyclists between 4'8″ to 5'6″ tall, you can be comfortable riding a Mongoose bike with 24″ wheels.
FAQ
Mongoose fat tire mountain bikes are some of the best cheap fat bikes available today that will offer you a good quality ride. The durable yet flexible steel frames can take hits and tackle climbs and hills.
Mongoose Dolomite fat tire bikes are manufactured by Pacific Cycle.
Mongoose Dolomite bikes are heavy like other mountain bikes and weigh 52 pounds. The alloy rims are also light enough to reduce the weight of the bike when cycling. It only adds to the speed and performance when tackling terrains.
Final Verdict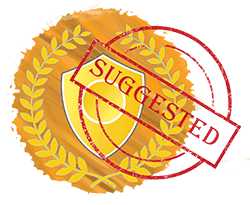 Riding on snow or mud without the fear of getting stuck in the middle of trails is a great feature of this fat tire bike.
A fat tire mountain bike is perfect for off-road riding, and that is what you get with the Mongoose Dolomite mountain bike. With a comfortable saddle, you can handle steep terrain and climbs hills like a pro.
You also get to enjoy the durable steel frame on this bike that is better at taking hits if you run into obstacles.
The disc brakes and 7-speed gear of this mountain bike make it ideal for racing without affecting your performance on the bike while shifting gears. The impressive braking power from the mechanical disc brakes ensures your safety no matter where you go cycling.
Together with the 26″ wheels, these features make the Mongoose Fat tire bike one of the safest mountain bikes for you.
The Mongoose Dolomite is an excellent option if you are looking for an affordable and entry-level mountain bike that performs well.
For more options, check out our best Fat Bike picks.