The Mongoose Impasse is a good mountain bike for handling light trails and commuting with 29-inch wheels and full dual suspension.
With the Mongoose Impasse, you can reap the health benefits of mountain biking like a decrease in disease risk, a full workout, improve your balance and coordination, and sleep better.
This mountain bike is sturdy in design with an aluminum frame to better handle those rough terrains. Mongoose is one of the most reputable bike brands today, and you can trust the quality you get when you buy their mountain bikes.
If you are thinking about getting this as your next mountain bike, here are the specifications you need to know before buying this machine.
Specifications
The Mongoose Impasse is built to last and is more affordable than other mountain bikes in the same range. It comes in two colors (charcoal and silver), which both look stylish and modern. The 29-inch wheels make this bike suitable for adult riders who are between 5'4″ to 6'2″ in height.
These wheels are great for mountain bikes because they require less effort to maintain momentum, making them efficient for long rides. The 29-inch wheels also have better braking and climbing traction when taking on both rough and light trails.
When it comes to wheels, we can't forget about the extra-large 29 x 2.35-inch tires that offer better grip on roads and gravel, which adds to the stability of your rides. Not only is the threadless headset on the Mongoose Impasse stronger and lighter it also delivers crisp steering when cycling. This helps you better maneuver complicated trails with ease.
It is important to consider comfort when choosing a mountain bike because you will be riding in rough terrain. Mongoose Impasse has a comfy saddle with an adjustable seat post to better fit a wide range of riders. The handles on this bike are secure to hold on to with a non-slip grip for maneuvering corners on your trail.
The gearing system on the Mongoose Impasse features 21 speeds with Shimano front and rear derailleurs to shift gears to get the ride you want. With SRAM twist shifters changing between gears is effortless to pick the speed that matches your terrain. This mountain bike also features front and rear disc brakes for maximum stopping power.
Related: Review of Mongoose Dolomite
Suspension
Bike suspension is important, especially on mountain bikes. Mountain biking trails are not smooth with rocks and potholes, making the ride uncomfortable for most riders. With the dual suspension, these bikes are better at absorbing shock from the trail so that you can enjoy your ride comfortably with more control.
The Mongoose Impasse offers a dual-suspension with a fork at the front for additional comfort when mountain biking. If you want to hit the trail, a dual-suspension like the one on the Mongoose Impasse allows you to better tackle steeper descents and going off jumps.
If you are looking for something slightly reliable, see our best full suspension picks.
Unfortunately, the rear suspension means your bike will be heavier than other bikes with a single suspension. The Mongoose Impasse weighs 44 pounds which may be heavier than other bikes at this price but not too difficult to move for adults.
Related: Best Mountain Bikes Under $500
Frame
One thing about mountain bike frames is they need to be durable and sturdy to handle difficult terrains. For rigorous riding, you need to consider the frame material and geometry of your bike. A mountain bike with a full suspension frame offers better control and stability during jumps when descending and climbing.
Aluminum bike frames like the one on the Mongoose Impasse mountain bike are lighter than steel frames and more affordable. The Aluminum frame, together with the suspension fork, helps to dampen vibrations and absorb impact from the trail to prevent any aches and body fatigue after an adventure. This frame is top quality and solid with tubing to accommodate different types of cyclists while lasting long.
For more mountain bikes see all the best mountain bike brands.
Sizes
You can choose between the Mongoose Impasse HD and the Mongoose Impasse men's mountain bike when it comes to style. These bikes are suitable for riders between 5'4″ and 6'2″ in height. Choosing the right bike size for you ensures you are comfy and reduces the risks of fatigue and aches due to bad riding posture.
For riders between 4'8″ and 5'6″ in height, the Mongoose Impasse with 27.5″ wheels will be the right fit and comfortable for longer rides. For riders between 5'4″ and 6'2″ you can choose the Mongoose Impasse with 27.5″ and 29″ wheels for a more enjoyable ride.
FAQ
Conclusion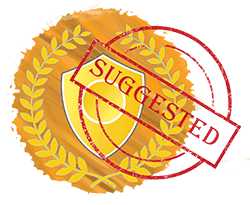 If you are looking to buy your next mountain bike, the Mongoose Impasse might be a good option for you. This aluminum frame bike features full suspension with disc brakes for superior stopping power for your safety.
The Mongoose Impasse is suitable for riders between 5'4″ to 6'2″ for an enjoyable experience.
Although this bike comes partially assembled, the assembly left is straightforward without needing professional help so you can enjoy your first ride.
This bike is also affordable so you can get the best performance from a mountain bike without having to spend too much money.