The Diamondback Mission is an all-mountain/Enduro bike that will comfortably take you on just about any mountain bike trail you can think of!
With the Mission, you can go on long, smooth rides without feeling as though you are working harder than you should be. The fun doesn't stop there though! You can also go on rough, hard-hitting trails with no concern as to whether or not your bike will be up for it (it will be!)
The Diamondback Mission comes in two different versions, which you can find on this review:
Mission 1C Carbon offers great components all around for the avid mountain biker.
Mission 2C Carbon offers top-level components and a ride that will keep even the most demanding of athletes happy.
What makes the Mission models so capable? Which model is right for you? Find out the answer to these questions and many more by reading this article!
The Bikes
The Diamondback Mission bikes will take you anywhere you want to go. How can they do this? It is all thanks to Diamondback's well-thought-out bike geometry and specifications.
Let's start out by talking about the 27.5" wheels. This is becoming a pretty standard wheel size in the mountain bike industry and for good reason.
27.5" wheels (also known as 650b) are designed to bridge the gap between the older 26" wheel, and the large 29" wheel. 27.5" wheels offer an agile ride with a diameter large enough to easily roll over most terrain.
Diamondback Mission 1 and Mission 2 are high-end all-mountain/enduro bikes with some impressive specs that show all of their power on demanding trails and rough descents.
Next up on this Diamondback Mission review – it's plentiful 180mm of travel on the front and 160mm on the rear. This amount of suspension will be enough to take you through a fun day in the bike park! However, it is not so much that it becomes a pain to pedal around like the 203mm downhill-specific mountain bikes are.
The suspension found on these bikes also has quite a bit of adjustment so they can be locked out (or close to it) for pedaling, and opened up for descending rough trails.
Details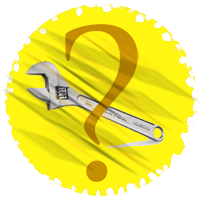 To help you stop, all three of the Diamondback Mission bikes have been given 180mm rotors front and back that are paired with a set of hydraulic brakes. The large rotors mean heat can be dispersed easier, making brake fade something that you will not need to worry about with the Mission.
The last major thing that Diamondback chose to add to these jack of all trades is the 1×11 speed drivetrains. 1 gear upfront means no bulky front derailleur and a clean look. The 11 gears at the back are of a very wide range (10-50) and provide riders with the ability to tackle pretty much anything without much trouble.
The formula for a great bike is there, and the price is very reasonable. You should definitely give one of these bikes a try after reading this Diamondback Mission review.
Spec List
Here you will get a brief description of each Diamondback Mission model to help decide which is right for you. Remember that all of these bikes are excellent so do not feel like you are cheating yourself by choosing a more budget-friendly option!
All of the models are built around the same Monocoque Carbon frame. The frame features a tapered head tube and the efficient threaded BB.
Let's go deeper into the Mission review…
Diamondback Mission 1C Carbon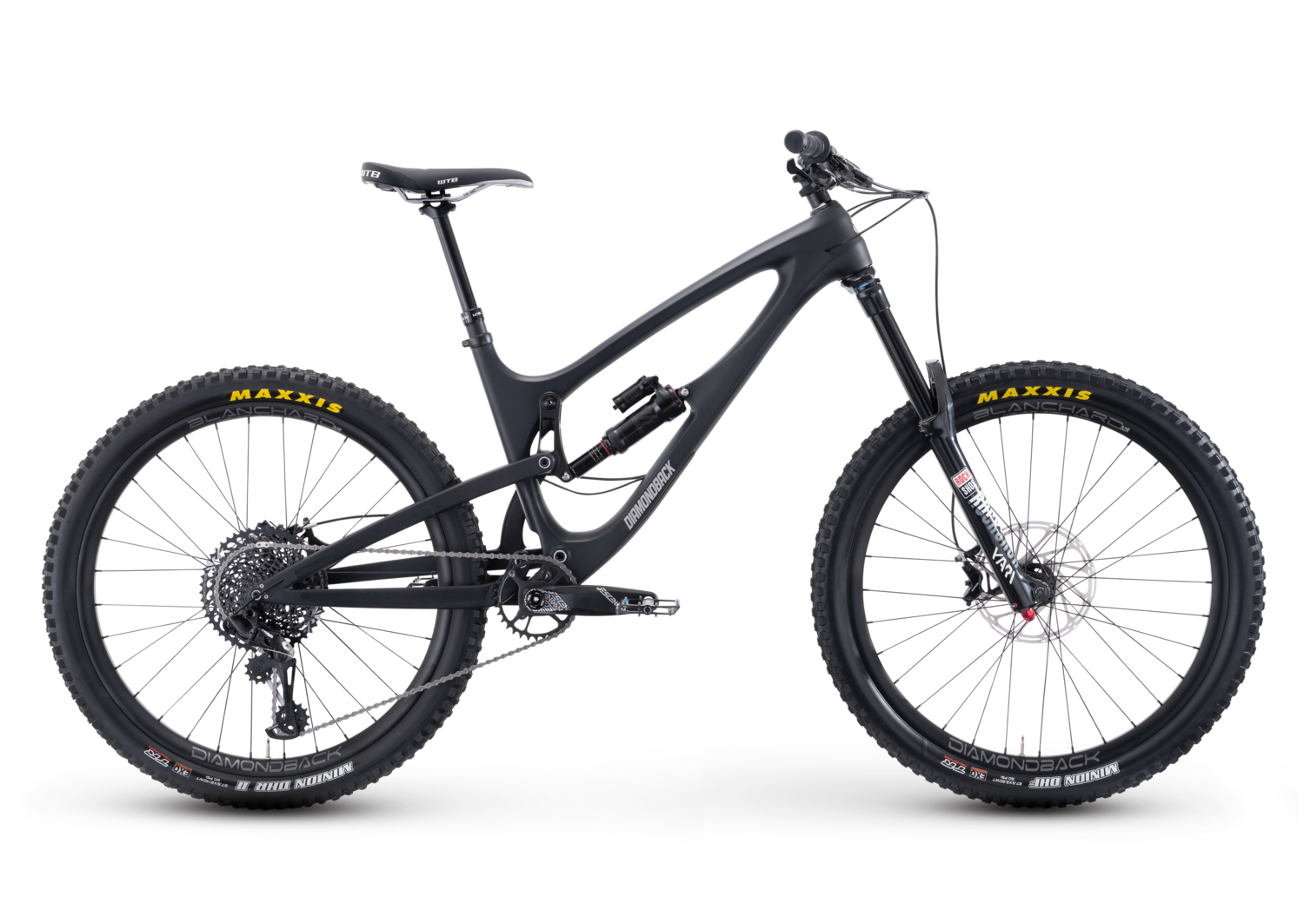 The Diamondback Mission 1C is a pretty full-on shred machine. Let's see on Diamondback Mission 1C Carbon review, what does it offer? It is a good bike for people who are just starting to get into the Enduro racing scene as it provides a good starting point. You can also easily upgrade parts as you go if you feel that you need something improved.
Fork: The fork on the Diamondback Mission 1C Carbon is the RockShox Yari RC. It is a simple-to-use air-sprung fork that features compression and rebound adjustment.
This is a good trail fork but if you are into rough enduro and DH trails then you should look at the Mission 2C model.
Shock: A RockShox Super Deluxe R is used for the rear shock on Mission 1C. This is an inline shock (of 160mm travel) that features different position levers (from turtle to rabbit 🙂 ). Similar to the fork it is air-sprung meaning the pressure can be adjusted for your weight (using Schrader valve). This is a good cross country or trail shock but not great for anything more intense.
If you do not plan on riding intense Enduro style trails and runs, then I recommend the Mission 1C because it is more trail oriented.
Other Components
The rest of the components on this bike are what I like to refer to as budget-friendly performance parts. They are quite good! However, they weigh a bit more than the parts on Mission 2C. The Mission 1C also comes with a dropper post (125 / 150 mm) so it is supposed to be used as a trail bike more than an all-mountain machine.
Some of the components on Mission 1C include an SRAM GX Eagle derailleur and shifter, a Truvativ crank, SRAM Guide R hydraulic brakes, and a Diamondback cockpit.
Diamondback Mission 2C Carbon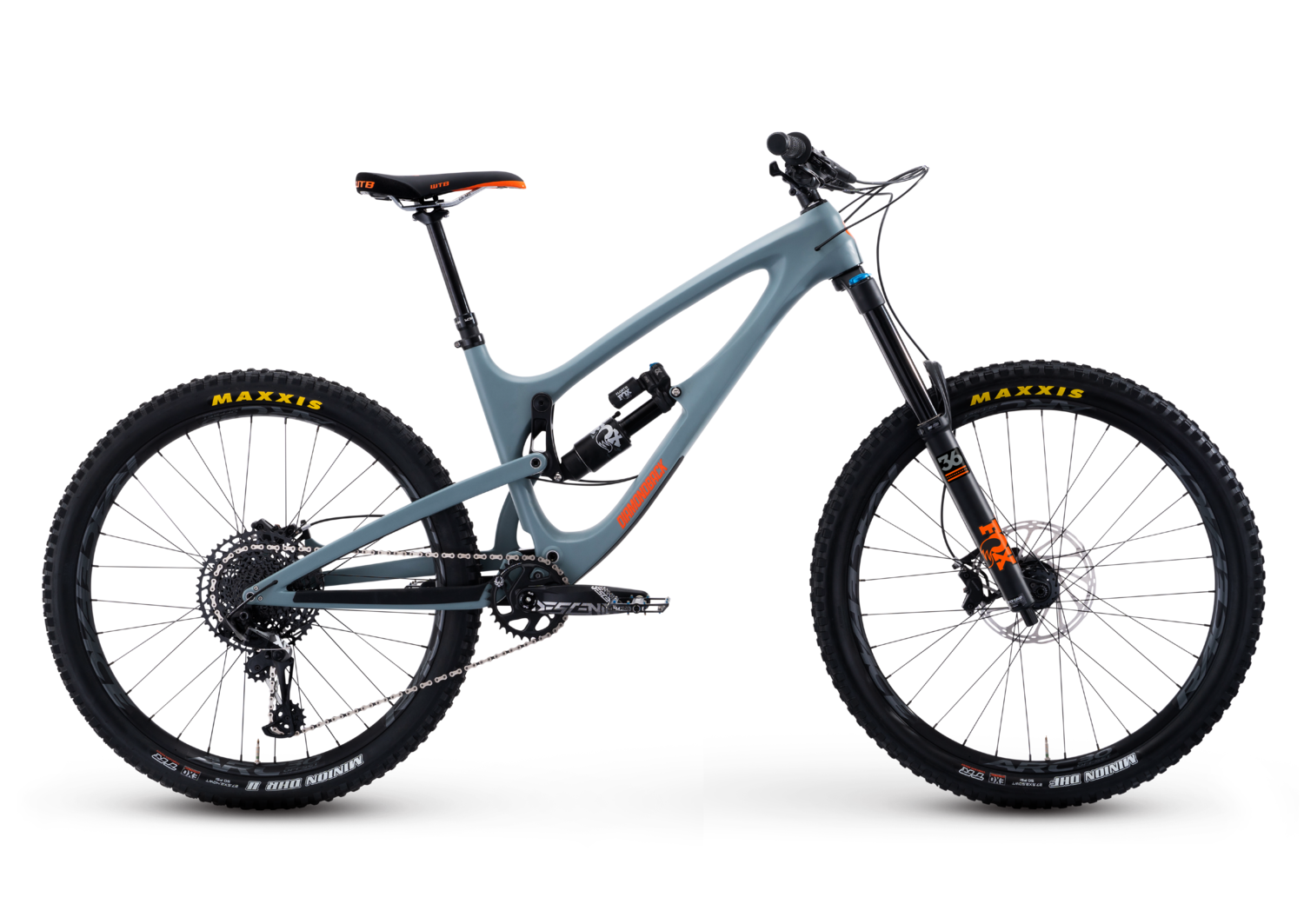 The Diamondback Mission 2C Carbon is a race-ready steed that will allow you to conquer any trail! I seemed to have mentioned the word Enduro quite a bit throughout this article, but I would be wrong to not use it again here. You can get some higher-level components, but unless you want to spend thousands more on carbon, you will not need to. This bike also features a ton of adjustments. However, if all of that stuff is too technical for you, it may be better to go with one of the cheaper, more simple options.
The Mission 2C is a capable Enduro race bike that you can't help but love. This beast will feel at home when riding bike parks, sending big jumps, and pedaling across both rough and smooth ground.
Fork: The fork used on the front of this bike is Fox's top-of-the-line Factory 36 Performance Float. It features low-speed compression, high-speed compression, air, and rebound adjustment. Basically, no matter how you want your fork to feel, you can get it with Factory 36. It will comfortably take you on the roughest of trails with little worry. People will also take note of the gold Kashima coating on the stanchions.
Shock: There was no expense spared on the Diamondback Mission 2C Carbon's shock. The Fox Float X2 Factory provides all of the traction, and impact absorption a rider could ask for. It also features about as much adjustment as you can get. This adjustment includes high and low-speed compression, high and low-speed rebound, air, and a soft/firm lever for when pedaling or descending.
The Mission 2C Carbon is a capable Enduro race bike that you can't help but love.
Other Components
SRAM's high-level lineup ensures smooth shifting (X01), and powerful braking (Code R) on this bike.
Raceface looks after the cockpit as well as the wheels which make this bike coast like no tomorrow! The dropper post on Mission 2C is the proven Kindshok E201.
---
Sizes
The Diamondback Mission bikes come in 3 different sizes. The small is good for riders from 5'4 to 5'7". The medium is good for 5'7" to 5'10". The large is good for 5'10" to 6'2". The height ranges have changed quite a bit in the past years. The Mission used to fit people from 5′ to 6'3″, but the number has shrunk to 5'4″ – 6'2″.
SM: 5'4″ – 5'7″
MD: 5'7″ – 5'10"
LG: 5'10" – 6'2″
Assembly
Diamondback bikes come partially assembled and are relatively easy to put together. This is especially true because Diamondback has instructional videos to help with the process every step of the way. Depending on where you order the bike from you can also purchase assembly such as from Amazon. If none of those options are for you, then take the bike to a local bike shop and they will happily put it together for a small fee.
Customer Reviews: It is mentioned many times that it feels like a real Enduro machine.
Customer Reviews
If you read customer reviews on the Diamondback Mission bikes you will almost only see good things. Larger riders compliment how indestructive the bikes are and the crazy amount of abuse that they can take. Other riders complement the bike's slack geometry and stability at fast speeds.
It is mentioned many times that it feels like a real Enduro machine. You will be happy to see that even climbing is complemented.
The biggest complaint is that there is no chain guide. The SRAM parts are still nothing to laugh about.
Conclusion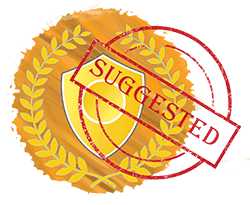 The Diamondback Mission bikes will cater to riders looking to do just about any type of mountain biking. They pedal well, climb well, and descend well.
For riders looking for a real Enduro-style bike, I would have to recommend the Mission 2C Carbon.
The Mission 1C is also good but seems to be intended for trails that are just a bit milder. Keep in mind that these bikes are not designed to be purely ridden on smooth trails.
Diamondback Mission bikes weigh around 28-31 lbs.
If you never find yourself descending rough trails or spending time in a bike park, then you may be better off with a shorter travel mountain bike. All in all, if you are looking at getting into Enduro, or are already on the scene, you need to take a look at the Mission lineup!
See Also:
There are no comments yet, add one below.