The Diamondback Catch is an all-around trail-eating beast. It will efficiently take you just about anywhere you want to go. From slippery fields to rough steep hills (up and down), this powerful all-rounder will ensure a good time!
Diamondback offers two different versions of the Catch, both have identical frames (minus the paint job).
Catch 1 is the basic model that is best for most people. It features quite good components considering the great price and still has high performance out on the trail.
Catch 2 is the ultimate version of this bike. It features some top-quality components that will make even the hardcore rider fall in love. What makes both Catch models ride so well?
Read on to learn all about this bike and why it could be the perfect purchase for you!
The Bikes
Both of the Diamondback Catch bikes are some of the best full suspension mountain bikes for people who want to ride everything. This is true for a few reasons. First of all, is the fact that it makes use of plus-sized wheels with boost hub spacing.
What does this mean?
It means that the bike can run wider tires than normal, 2.8" to be exact. This is still much narrower than a fat bike but allows the bikes to find more grip and ride more easily over harsh terrain than the tires of a normal mountain bike would.
The wheels on Diamondback Catch have a 27.5" (650b) diameter which is the perfect size for a balance between fast-rolling and agile movements.
Next on the list of reasons to make this one of the best bikes out, there is the 130mm of front and 130mm of rear travel. It is not too much that it sacrifices pedaling efficiency, but is enough to eat up most terrain that you will encounter on a trail ride.
Especially when you take into account the high-volume tires because that also helps cushion your ride.
Related: Diamondback mountain bike reviews
All in all, the bikes feel a lot more capable than most 130mm mountain bikes out there.
Diamondback Catch 1 – Overview
Being the lower-end version of the Catch bikes, the parts found here are not quite as good as the ones on the Catch 2. Even so, the build is still amazing and will work well for most people.
Fork: The fork on the Diamondback Catch 1 is an SR Suntour Aion. This fork features 35mm stations and a tapered steerer tube. As far as adjustments go, you can control both the rebound and low-speed compression dial, as well as add or remove air to make the fork work efficiently for your weight and riding preference. The low-speed compression dial ranges from all of the way open to lockout. So for most people, the adjustment on this fork is more than enough.
The fork is also quite lightweight.
Overall, the Aion performs very well and is a great choice for a build in this price range. However, if you are riding extremely rough trails the Rhythm on the Catch 2 may be a better option for you.
Shock
The rear shock chosen for the Catch 1 is a Suntour Edge R. This is a basic inline shock that has some simple adjustments. You can change the air pressure as well as the rebound. It works quite well for this bike. If you are someone who enjoys a lot of fine-tuning on your bike though you may want something a little more adjustable.
Drivetrain: SRAM takes care of the drivetrain with their SX Eagle lineup. The SX Eagle line is designed to give enthusiasts and beginners a taste of high-quality performance, at a reasonable price point. It works very well and is nothing to cringe at. The drivetrain is a 1×12 meaning it features one ring upfront and 12 (wide ratio) at the back.
This gives riders a big range in gears without the bulk of a front derailleur and multiple front rings. All in all, the SRAM SX Eagle was the perfect choice for Catch 1.
Dropper Post: The Kindshock EXA Form internal dropper post gives you plenty of room to adjust your ride for the flat sections and steep terrain.
Other: Most of the rest of this bike is kitted out with Diamondback products such as their DB35 stem and handlebar. You will also notice that this build includes TRP Slate X2 hydraulic disk brakes for great stopping power.
Weight: The Diamondback Catch 1 weighs 33.4 pounds
Diamondback Catch 2
This is the top-of-the-range Diamondback Catch. It features superb component choices that will leave even the most skilled (and picky) rider with a smile on their face.
Fork: The Diamondback Catch 2 has a Fox Rhythm Float 34 mounted to it. This fork is one of the top picks for mountain bike enthusiasts right now because it performs exceptionally well and is relatively easy to set up. Just like the Aion, the Rhythm features a tapered steerer tube. It also features rebound, low-speed compression, and air adjustment.
However, most people will not be able to tell the difference between the Aion and Rhythm and will be happy with either of the two Diamondback Catch bikes.
However, on this fork, the low-speed compression never really locks out. It just makes the fork much more firm with still a little movement for grip. All in all, the Rhythm is a little better on extremely rough trails so may be a good option for light enduro-focused riders. However, most people will not be able to tell the difference between the Aion and Rhythm. Both are great forks!
Shock
The rear shock found on the Catch 2 is the top of the line – Fox Float DPS EVOL. It features a 3-position lever that can be set to open, pedal, and lockout. This on-the-fly adjustment lever is great for people who like to ride to the trail, climb up it, and then quickly descend another part. You can also adjust the air pressure and rebound.
This Float shock is a good choice for this bike.
The only thing is that it lacks separate high-speed and low-speed compression adjustments. However, if you really want this, you are likely going to upgrade to a piggyback shock anyway. All in all this shock will be awesome for most riders out there.
Drivetrain: The Catch 2 is just a bit better all-around and with the drivetrain, this doesn't change. Diamondback chose to use the Shimano SLX on the Catch 2. However, the Catch 2 is still a 1 by 12 speed. The SLX featured on this bike is high-performing and can really be put through its paces since it was designed for downhill riding. An SLX crank was used on this build as well.
The SLX is a little more gravity oriented than the SX Eagle.
Dropper Post
One of the big benefits of getting the Catch 2 over the Catch 1 is that the Catch 2 comes with a better dropper post. For those of you who don't know what that is, it is a seat post where you can adjust the height via a remote on your handlebars (or sometimes on the post) without having to get off your bike.
This is handy for people who like to ride with their seat high but drop it as soon as they descend so it isn't in their way. The dropper on this bike is a KS Rage-I integrated post which performs its job very well.
Other: Similar to Catch 1, the Diamondback Catch 2 full suspension mountain bike features a lot of Diamondback in-house components to finish the build. As far as stopping goes, Shimano SLX brakes are used. These are also hydraulic disk brakes.
Weight: The Catch 2 weighs 32.2 pounds. This is about 2 pounds lighter than the Catch 1. Impressive considering the Catch 2 comes with an upgraded dropper post which usually adds some weight. The other upgraded component choices clearly offset that creating a lightweight ride.
Sizes
Both of these bikes are available in four sizes. Everyone should be able to find a good fit.
SM: 5'4″ – 5'7″
MD: 5'7″ – 5'10"
LG: 5'10" – 6'1″
XL: 6'2″ – 6'6″
Assembly
Like all other Diamondback bikes, both of the Catch models come partially assembled. For someone who works on bikes often, finishing building the bike is very straightforward. If you do not have much experience you can always take it to a local bike shop for assembly. They do not often charge very much for assembling a bike such as this.
Customer Reviews
Catch has so many positive reviews online. People seem to love the plus-sized tires combined with the 130mm of travel front and back.
The only downside perhaps is that a plus sized tire does take out some of the playfulness of the bike. That being said, it also provides you with a ton of traction and a confidence-inspiring ride.
Bottom Line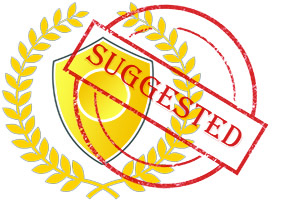 If you are looking for a mountain bike that can be ridden in any condition, and on a wide variety of trails, then this could be the bike for you. That being said, this is not the most playful or poppy bike out there so think about what kind of rider you are. If you care about grip and stability, the Catch provides that.
We recommend going for the Catch 2 because for the price difference, it is worth the better components, better dropper post, and weight savings.
All in all, both Catch bikes are amazing rides that you will have a lot of fun on!
See also