In this review, I'm gonna be talking about the main Diamondback mountain bike classes for both men and women.
Diamondback mountain bikes don't need any introduction to most of us, but I'm gonna do so anyway. When the idea of making an in-depth review of different bike manufacturers crossed my mind, I was sure I was gonna start with Diamondback mountain bike reviews. Why?
Because they make such wonderful bikes.
Here, you will find…
---
So, let's start… with the…
Diamondback Overdrive Series
The Overdrive series is pretty versatile when it comes to models and their types. The bikes in this series range from beginner to enthusiast models
Prices are starting from $750
The Overdrive line is intended both for those who are just starting out with cycling and want to commute or stay active and for enthusiasts who need a training buddy they can take out on the track.
Five models are available at the moment in the Overdrive series – Overdrive 29 1, 29 2, 29 3, 29 2 X, and the 29C 1 Carbon. The first four are aluminum models, while the last one has a carbon frame. Diamondback used to have 27.5" models in this series as well, but right now there are only 29ers available.
The components differ significantly on these five bikes. The cheapest model has an entry-level Shimano drivetrain, mechanical disc brakes, and an inferior fork. The more expensive models have higher-end SRAM and Shimano drivetrains and hydraulic brakes, and the forks are a lot more adjustable and can withstand much more abuse.
The Diamondback Overdrive series is intended for riders who like going fast on rough terrain. These bikes are nimble and fast and roll over bumps without any issues.
Buy if you want to make your first steps in mountain biking or start training more seriously. You won't regret it.
Diamondback Mason models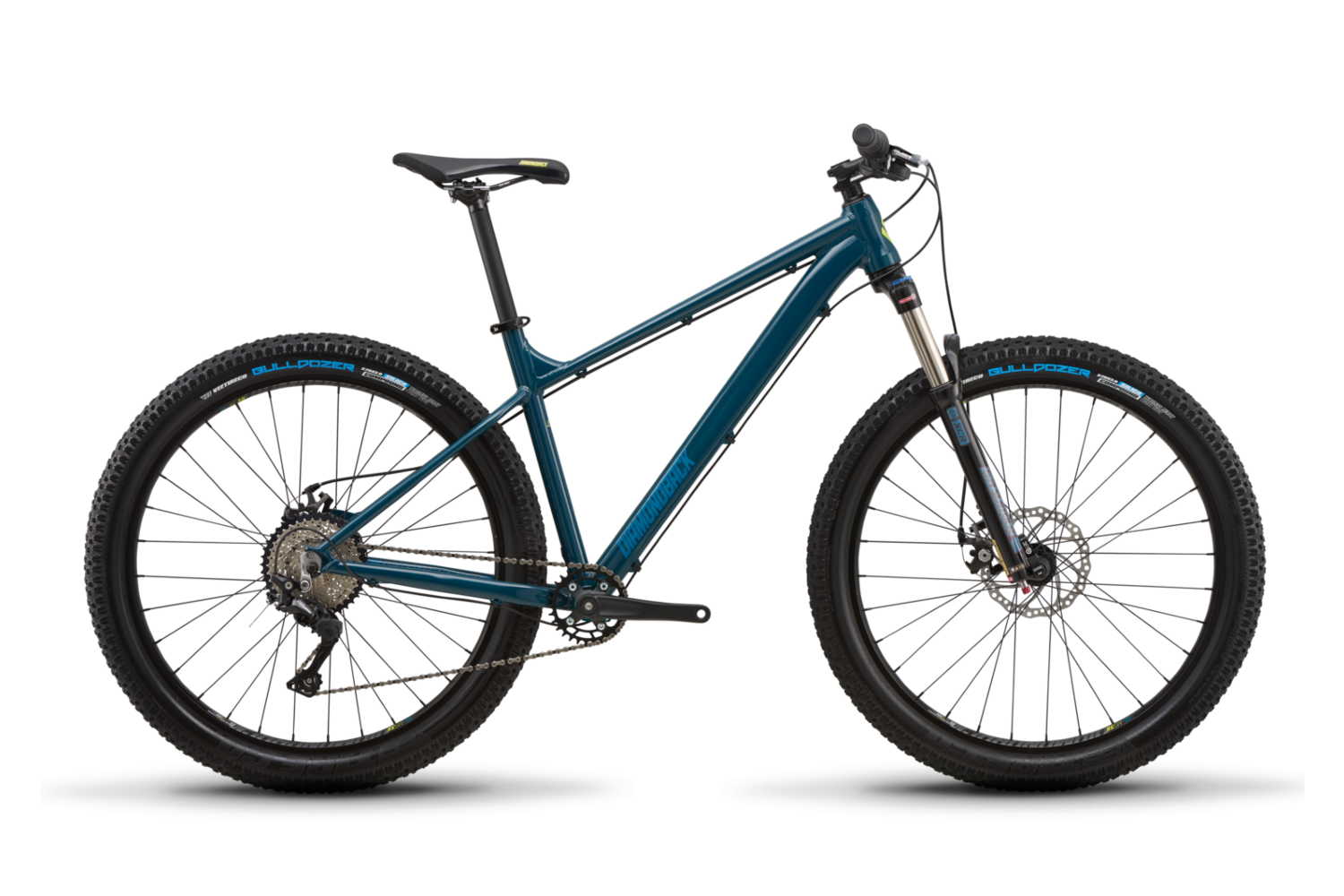 The Diamondback Mason series has only two models at the time, but they are more than worth your attention. The Mason 1 is more suitable for beginners, while the Mason 2 is mid-range and will better suit more experienced riders.
The prices for these models are starting from $1,060.
The Mason line is a series of 27.5+ models, which are recognizable because of their huge tires. Therefore, they're meant to tackle extreme terrains, where you would usually take a full suspension bike.
The wide tires and an aggressive frame means that you will be able to reach your technical heights.
The Mason 1 has Shimano Deore components, 10 gears on a 1x drivetrain, mechanical disc brakes, and an average XCR34 fork by SR Suntour. On the other hand, the Mason 2 has SRAM NX components, 11 gears, SRAM hydraulic disc brakes, and a superior 120mm RockShox Judy Gold RL fork.
Both models are made of aluminum, so they are sufficiently lightweight.
These models are created for riders who like riding fast and aggressively and need plenty of traction to keep the wheels on the ground. If you enjoy being outside, training, and riding on loose or muddy terrain, the Diamondback Mason series is just the type of bicycle you need.

Diamondback Lux Line (Women's)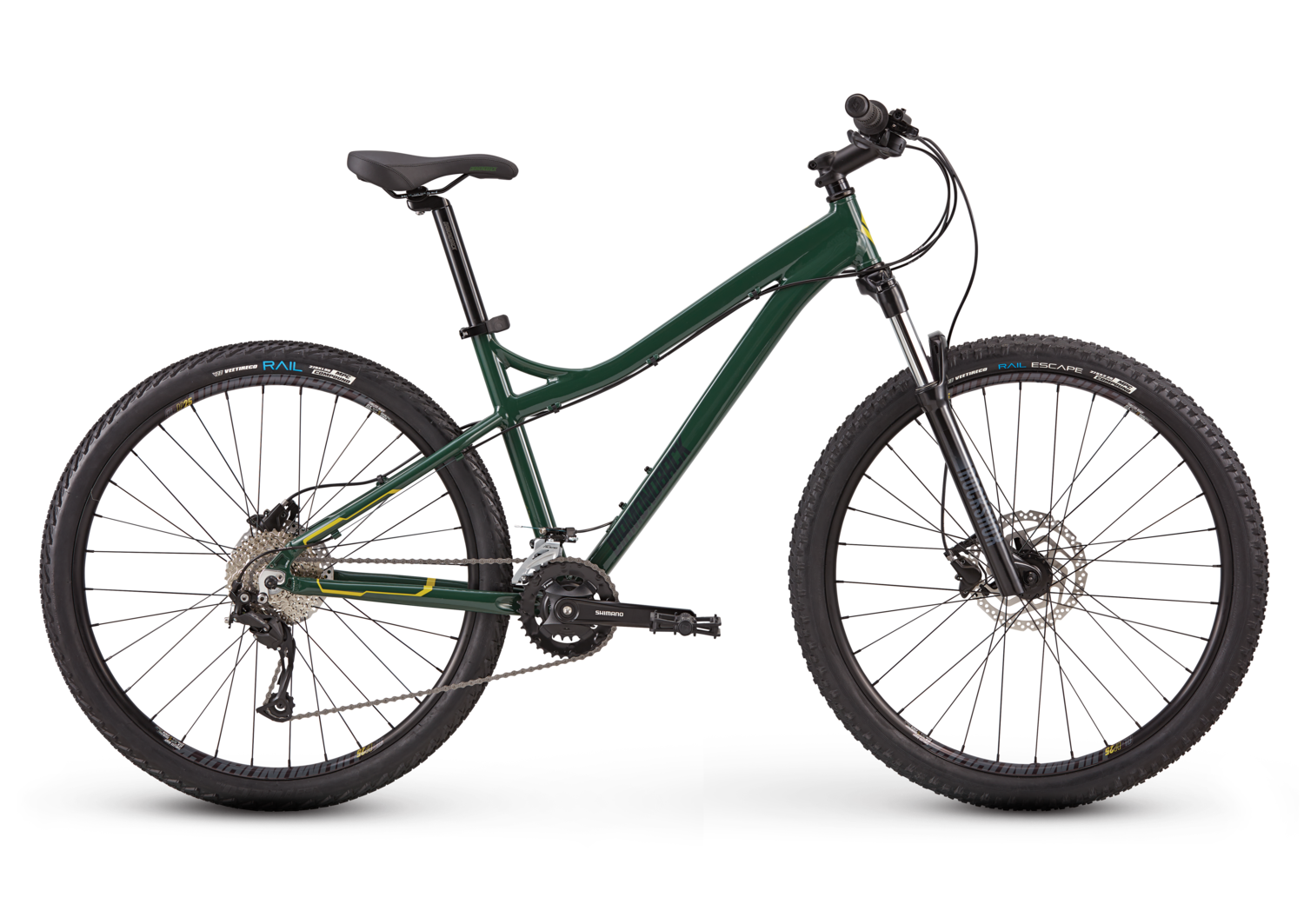 Ladies who enjoy cycling are not forgotten by the Diamondback, which is why they developed the Lux series – the women's models. These range between beginner and mid-range. Prices fall between around $750 to $1,400.
There are three models in total at the moment – Diamondback Lux 1, Lux 2, and Lux 3. All of these have lightweight aluminum frames with lowered top tubes, so they are perfect for female riders.
What's specific for all of the models is that they come with 27.5" wheels. This is the perfect choice for ladies because of the adequate standover clearance that they provide.
The prices differ greatly because of the differences in components. The cheaper models are equipped with low-end Shimano parts (Altus, Acera), while the more expensive model comes with more sophisticated SRAM GX parts.
If you spend less money, you will also get mechanical disc brakes and a fork with 80mm of travel. Higher models will give you hydraulic discs, 120mm of travel on the fork, and a 1x drivetrain which saves weight and is preferred by more experienced riders.
In any case, if you're a lady and you want to get a good idea of what MTB is, the Lux series is for you.
Related: Overview of Liv Bikes
Diamondback Hook, Line, and Sync'r Series
The Diamondback Hook, Line, Sync'r series consists of three models right now, called that same way. Because of their nature, they're intended for more experienced riders or those who want to gain experience quickly.
The prices are starting at $900
These are 27.5" models, with wide 2.3" tires and aggressive 6061 Aluminum frames (except the Sync'r Carbon). Therefore, they're built for more aggressive trails and riders who like taking sharp and fast turns.
The Hook and Line have coil spring-powered forks with 120mm of travel, while the Sync'r-s have 140mm of travel on an air fork.
They have 8, 9, 11, and 12 speeds, depending on the model, and either SRAM (Hook & Sync'r) or Shimano (Line) components. The Line model has a Shimano Acera rear derailleur, which is a small letdown, while the Hook and Sync'r have SRAM X3 and GX, respectively, which is a good choice.
With the Hook, you'll get Tektro mechanical discs, while the other two models give you Shimano hydraulics, so make a wise choice.
To wrap things up, the Diamondback Hook, Line, Sync'r series is intended for aggressive rides on the trail and riders who prefer that style. They're better suited for experienced riders, but beginners can enjoy them equally as well!
Diamondback El Oso
The Diamondback El Oso is a line of incredibly fun fat bikes which look monstrously powerful.
Prices are starting at $650
In Spanish, El Oso means bear, and things become clearer when you see this bike and learn what it's called. This Fat line is amazingly strong and versatile and cannot be daunted by any terrain. Snow, mud, sand, or rocks can't do it anything – it just powers over them!
The El Oso line used to offer three powerful fat bike models, at the moment, the model is only available for kids.
Diamondback Mission Series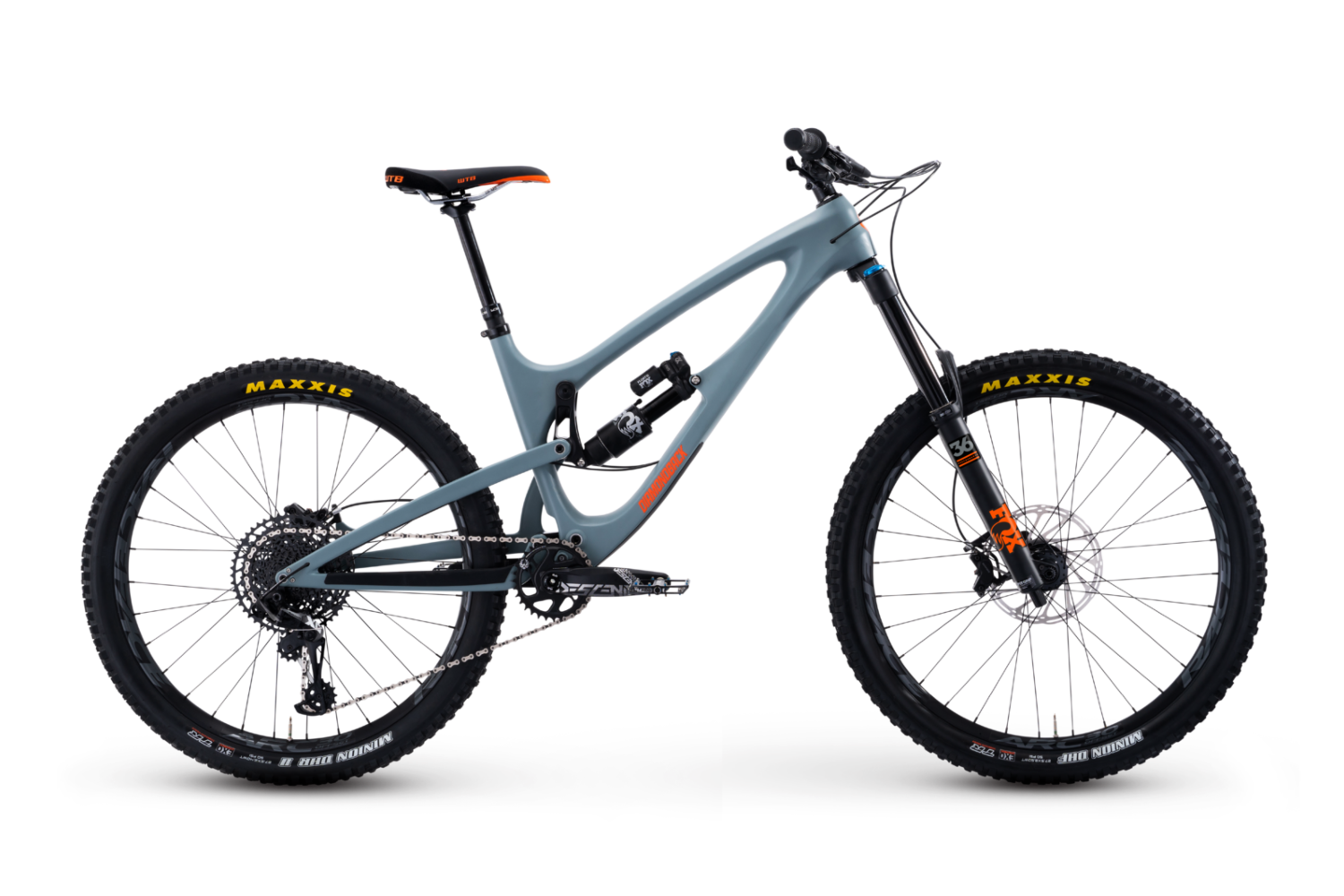 Diamondback Mission series offers two full-carbon, full-suspension, race-ready models intended for the pros and anyone else who wants to go extend above their limits on the trails.
The prices of these models are $4,000 and $5,000.
The two jaw-droppingly amazing models in this series are called Mission 1C and Mission 2C. They are both carbon full-suspension bikes with a lot of similarities at first glance. However, when you dig a bit deeper, you see that the higher price of Mission 2C is well justified.
Both bikes are built around the same frame, which is designed in the DB laboratory and made specifically for this series. These bikes have 27.5″ wheels and a very steep head tube angle of 64 degrees. This makes them ideal for riding down steep hills and going over tough obstacles. The 2.5″/2.4″ tires front and back help here as well. The frames can accommodate tires of up to 2.6″ in width.
The main differences between Mission 1C and Mission 2C can be seen when you take a closer look at the components. Both bikes have 180mm of travel up front and 160mm of travel in the back. However, the 1C has RockShox SuperDeluxe R & Yari suspension, whereas 2C has a combination of Fox Float X2 & Fox 36.
The groupset on Mission 1C is SRAM GX Eagle, whereas on Mission 2C we can see SRAM XO1 Eagle, which is better and lighter. There are also differences when it comes to the hubs, rims, and tires, which all make the higher price of the 2C worth it. However, that does not make 1C any less valuable — it's a fantastic bike as well.
So, if you have already learned the ropes of mountain biking a long time ago and you want to set fresh, higher goals for yourself (win some races as well) then you should definitely consider Mission 1C or Mission 2C.
Diamondback Release Series
Diamondback Release line consists of seven models, so it is the largest MTB line from this manufacturer. These seven full-suspension models are called Release 1 – 2 – 29 2 – 3 – 29 3 – 4C Carbon and 5C Carbon.
The pricing starts at $2,550 for Release 1 and maxes out at $5,200 for Release 5C.
The Release line is a combination of both mid-range enthusiast bikes and high-end endurance models. The first two models have identical aluminum frames. The 4C and 5C have carbon frames. So, the differences are in the components. The models 1; 2; 3; 4C, and 5C have 27.5″ tires, while there are two models with 29″ tires.
Read The Release Series Overview>
Five models have forks with 150mm of travel, but they differ in quality and manufacturers. On models 29 2 and 29 3, you'll get 140mm. The Release 1 has SR Suntour, others have Fox Rhythm, 34 & 36. These are real beasts!
Drivetrains differ greatly as well. Release 1 and 2 have Shimano Deore, and SLX groupsets, while the higher-end models have SRAM NX and SX Eagle components. All of these are fantastic, though, and will do a great job on the trails.
The good news is that all models have hydraulic disc brakes and the speeds vary from 10 to 12, on 1x drivetrains.
So, the Diamondback Release line is aimed at riders who are serious about mountain biking. If you're riding frequently and enthusiastically, or even racing as a professional, do consider one of these models.
Diamondback Catch Line
They are priced at $2,550 and $3,400, respectively.
They are mid-range full-suspension trail bikes perfect for those who are upgrading from a less powerful model. They're good for more serious and demanding trails, but should not be taken to the very extreme of mountain biking.
Both bikes have 130mm travel (SR Suntour Fork on Catch 1 and Fox Rythm on Catch 2). Both forks have rebound and compression damping. The rear suspensions are also different – Catch 1 uses Suntour Edge, while Catch 2 uses Fox Float.
The Diamondback Catch 1 comes with an SRAM SX Eagle 12-speed rear derailleur, and TRP Slate X2 hydraulic disk brakes. On the other hand, the Catch 2 shifts using a Shimano SLX M7100 Shadow Plus 12-speed rear derailleur and upgraded Shimano SLX M7100 discs with the same rotor diameter of 180mm.
Catch one rolls on WTB Vigilante 27.5×2.8″ tires, whereas Catch 2 uses Maxxis Minion DHF 27.5×2.8" tires which are tubeless-ready.
Thus, if you are falling madly in love with trail riding and you need a bike that will push your limits and give you confidence, you'll be happy with either Diamondback Catch 1 or Catch 2.
Read the Diamondback Catch review here.
Diamondback Atroz Series
The Diamondback Atroz line consists of three models called Atroz 1, Atroz 2, and Atroz 3. They're beginner's full suspension trail bikes intended for those who are just learning the ropes of this beautiful sport.
Their prices range between $1,075 and $1,950.
These three models will not allow you to reach your absolute technical and strength limits, but will grind over most terrains if you're not too aggressive with them and will serve you well for a long time.
The differences between the models are seen in the fork – Atroz 3 has a RockShox Recon RL with 130mm travel and lockout adjust, while the 1 and 2 have the same SR Suntour fork with 120mm of travel.
The travel in the rear shock is the same on all three models (184x44mm), but the quality and features differ significantly.
The differences can be seen in the components as well, so you will get either Shimano Alivio / Acera or SRAM SX.
The tires are all 27.5", which is the most popular choice for trail bikes right now, and the brakes are either mechanical (Model 1) or hydraulic (2 & 3) discs, depending on which model you choose.
Finally, the Diamondback Atroz line is perfect for riders who are making baby steps in mountain biking or for weekend warriors who like to enjoy the breeze and spend time in nature. The Atroz 3, however, can do some more serious damage on the trail!
---
Diamondback Mountain Bikes on Amazon
If you think that the Diamondback's offer that we have shown you above is huge, then wait until you see what's available on Amazon. Amazon.com is a real treasure house of Diamondback bicycles, which include models that you cannot find on the official website.
These are mostly old and outdated models, from the previous years, or several years older. However, they are still brand-new bikes, coming from the factory, so there is nothing wrong with them — there was just no room for them on the main website. Moreover, another reason why you should check them is the fact that you can often strike a bargain and get a very good deal.
Some of the Diamondback MTB models that you can get on Amazon include lots of Overdrive series, Hook, Trace, Mission, Atroz, as well as kids and women's bikes. Take it into consideration and check if you find something that suits you.
---
Diamondback Bikes History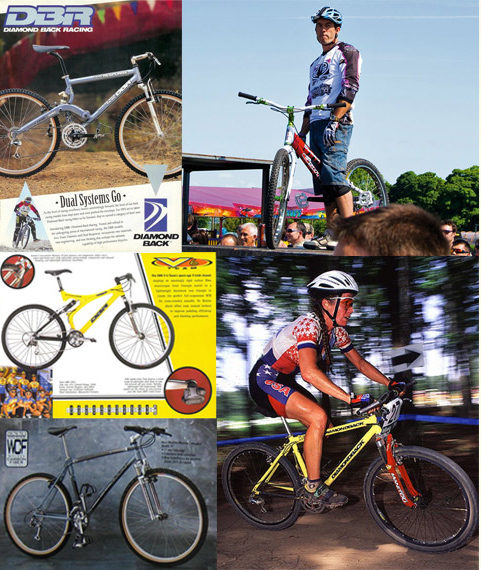 Diamondback was founded in 1977 in Washington USA for BMX brands. Initially known as Diamond Back, they focused on BMX rides and sponsored riders as well; which made them gain popularity back then.
Later in 1982, Diamondback launched a Stumpjumper known as the Ridge Runner. This was their first MTB model and the world's first production of mountain bikes.
In 1988 they went further to launch Diamond Back Racing (DBR), quite vulgar in the mountain bike scene. This got them a good number of awards ranging from the US men's National XC championships to a bronze medal at the Atlanta Olympics Women's XC. Really impressive stuff!
Ever since Diamondback has been working on ameliorating the performance of their mountain bikes. They hold a patent for the Knucklebox suspension platform (a high-end feature on mountain bikes) and are constantly coming up with better bikes and sub-categories like the alternative hybrid bikes.
Assembly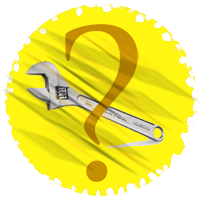 Of course, the important part of the Diamondback mountain bike review is the assembly instructions. Most of the bikes come partially assembled. That's good because their transportation costs less. There are three ways to proceed. You should either:
a) bring your bike to a Local Bike shop,
b) assemble the bike yourself.
I'm gonna help you with the last two:
B) Assemble it Yourself
There are plenty of videos and tutorials online on how to assemble and fix a bike. By learning and doing it, you'll master your skills. Here's one good tutorial:
Or, if you don't feel confident in your skills, you can use…
C) Amazon Bike Assembly – You order the bike assembly, and a professional mechanic comes to your home and assembles the bike. The good thing about it is that it's fast and you can be sure everything is assembled as it should be.
To order the bike assembly from Amazon, click here.
Where to Buy Diamondback bikes?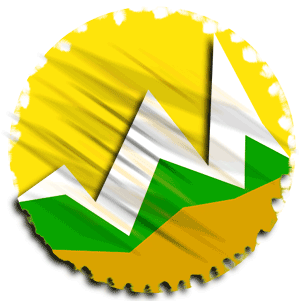 The beauty of Diamondback mountain bikes, apart from the craftsmanship, is the competitive price you can buy them at. One of the reasons for that is the fact Diamondback focuses only on online sales, so it's able to offer its bikes at a competitive price.
The three best options you have if you want to get one of the Diamondback models here:
Directly from Diamondback.com >
On Amazon – You can get some out-of-production models at a better price.
On REI – You can also get some out-of-production models at a better price.
Bottom Line
I hope you got a good overview of every aspect you need to know thanks to this Diamondback mountain bike review. They are one of the best bikes you can buy online. Like I always say, just do your homework and pick the right size. I have tried to give you the best overview of every bike so you can make the right choice.
All the bikes are reliable and last for many nice years if you maintain them properly. Happy riding!
Related: