You weigh more than the average Joe and want to start cycling (again)? Good, you're in the right place. Here you'll see the best bikes for heavy riders.
I receive so many questions from readers that begin as follows: "Hi Jeff, I weigh 200/300/400lb, what's the best bike for me?" I've suggested various bikes but now I decided to do more in-depth research.
In this article, I'll not only show you a list of the best bikes for heavy people but also give you some important advice below on how to get started if you want to lose weight by cycling.
The Mystical 300lb Mark
Most bikes can carry up to 300 lbs. There are a few reasons behind this, and it's important to understand why companies use this limit when it comes to bikes for heavy riders.
The main reason many companies will limit a bike to 300 lbs is that most components they use on the bike are limited to the same weight. A good example is bike wheels. They are typically only rated to 300 lbs, and wheels that need to be rated higher mean they have to be heavier. Bikes with high weight capacity are typically made with stronger components.
Companies will typically be able to strength test a bike to this standard fairly easily. It can be more challenging when it comes to testing to 400 lbs.
A question many riders have, is that if you are over 300lbs will the bike be ok to ride? Although companies limit a bike to 300lbs, they might be able to take more, but if you were to hit a bump or take the bike off-road and land a jump, it would struggle to take the extra force and weaken the bike over time.
If a bike takes too much weight, it can stress the welds, and you can find yourself braking components such as wheels. We don't recommend going over the weight limit of bikes.
Weight limits are there for a reason. Bikes with high weight capacity are made of stronger materials.
This is why we've decided to look into heavy duty bicycles that could carry more!
---
Best Bikes For Heavy Riders
---
Zize Bikes 29er Max 2.0
Best Bike For Heavy People
Weight Limit: Up to 450lb
Zize 29er Max 2.0 is the kind of bike that will help you turn over a new leaf in your life and start moving more. It's a heavy-duty bike built from aircraft-grade Chromoly steel that can handle the biggest boys and girls out there making it a great bike for heavy riders.
Everything on this Zize bike is made with a focus on strength, durability, and comfort. It comes with a steel frame, steel fork, forged alloy shaft, and a double bolted seat post. The pedals and spokes are extra strong as well, and so are the double-wall alloy rims.
If you weigh up to 550 lb and you want to change that, Zize Bikes 29er Max 2.0 is the real deal, especially if you haven't ridden a bike in a long time or never before.
It comes with an 8-speed internal gear rear hub, which will give you more than enough gears to pedal easily and protect your knee joints. This also minimizes maintenance and greatly postpones servicing.
Zize also has powerful mechanical disc brakes that can handle the weight with ease, and its 2.1″ Kenda tires are wide and comfortable. The tubes come with a sealant, so punctures will take care of themselves.
We also really love the saddle, as it comes with dual springs and a soft gel, so you can ride longer and burn more calories.
Zize 29er Max 2.0 is one of the strongest heavy duty bicycle we could find, so if you weigh a lot and want to start sweating away the extra pounds, this bike for heavy people is ideal.
Mongoose Argus
Best For Off-Road Rides
Weight Limit: Up to 300lbs
Fat bikes are an excellent choice for weight loss, and Mongoose Argus is a good example of that. Fat bikes are generally made to withstand more abuse than regular bikes and can endure more weight load thanks to their massive wheels and tires.
The frame and fork is made from strong steel. The Argus does not have any suspension, but the 26″ wheels with 4″ tires make it a fantastic big man bike.
The Mongoose Argus bike weight capacity is 300 lbs, which is high, but it's a phenomenal choice if you plan to ride on dirt and gravel roads, away from traffic.
In addition to that, Argus has a 1×7 drivetrain with super-easy gears on the large rear cassette. That means that you can reduce the load on your knees if you pedal uphill and prevent joint injuries.
Mechanical disc brakes will stop the bike on a dime even if you weigh 300 lbs, so feel confident to reward yourself with an exciting descent after a grueling climb.
Fat bikes are not ideal for pavement and urban rides as they are a bit slow. However, if you are big-boned, you can ride it anywhere as speed is not your priority — burning calories is.
In case you decide to do a longer trip once you get in shape, it's good to know Mongoose has numerous mounting points for bags, racks, fenders, and bottle cages.
It's one of the best mountain bikes for heavy riders! We can highly recommend a fat bike for heavy people.
Zize Supersized Tricycle
Best Tricycle For Heavy Riders
Weight Limit: Up to 550lbs
Cycling is by far one of the most efficient and safest ways to lose weight, in addition to walking. However, some people cannot ride a bicycle either because they have bad backs or because they can't maintain balance on two wheels.
In comes the Zize Supersized Tricycle. It rolls on three ultra-durable wheels and has a carrying capacity of up to 550 lbs. It's a bike that is specially designed for stocky riders.
The saddle is big and comfy and lets you lean back and enjoy the ride. Plus, the handlebar position is easily adjustable, so you can find the right fit.
Zize Supersized is actually a recumbent tricycle which means that the pedals are positioned forward relative to the saddle, which reduces the usual pressure on the hands, knees, and back.
Like all Zize bikes, this tricycle is also built extra sturdy, with reinforced tires and tubes and a strong steel frame. When it comes to braking, you can stop by using a front drum brake and a coaster brake, which offer ample braking power.
We like Zize Supersized Tricycle because it comes with several accessories, such as a rear basket, front and rear fenders, and reflectors, so it's practical from day one.
If you want to lose weight by cycling but you can't ride a bike or your back hurts, this is a great alternative that will help you reach your weight loss goals faster. It's a great tricycle for heavy people.
Best Electric Bike For Heavy Riders
Weight Limit: 300 lbs
Ride1UP Prodigy is an electric bike that's made to carry a lot of weight. That means you can pack it with groceries, personal things, and not worry about it being too much.
See more: Full Review of Ride1UP Bikes
However, if you are heavy, it means you can comfortably and safely ride it to lose weight with a bike of help. Ride1UP Prodigy has a 300 lb. weight capacity.
The Prodigy frame is made from strong lightweight aluminum components that provides maximum comfort and control, so you can manage heavier loads without any problems.
The rear end of the bike includes a long integrated rack that fits either two pairs of panniers (or more). It has a powerful electric motor that produces 90nm of torque and is combined with a large battery to help assist you everywhere you need to go.
The Prodigy is also equipped with a 1×9 drivetrain which will help you find the right gear to pull the extra weight, as well as hydraulic disc brakes that will help you bring all that weight to a safe stop quickly.
Get it if you want a heavy-duty electric bicycle that's built to carry 300lb. with ease. It can replace your car and help you slim down. We highly rate it as a bike for heavy riders.
Zize Yonder
Highest Weight Capacity
Weight Limit: 550 lbs
The list of best bikes for big guys and gals cannot be complete without Zize Yonder. Zize is known for its adventure bikes that are perfect for starting your cycling and weight loss adventure.
The Yonder model that we're showing you is a great bike that boasts a large bike weight capacity of 550 lbs. It is a simple bike made of Chromoly steel with some good components.
Zize Yonder will put your body in a relaxed upright position thanks to their sweptback handlebars and the flat foot pedaling position, which is ideal for heavy riders.
When it comes to the components and gears, this bike uses Shimano Deore components, which are beginner-friendly and reliable. The groupset offers a huge range of gears and works all on one single shifter on the right-hand side.
A few other characteristics that make this one of the best bikes for big people are the wide 26″ wheels with huge 3.0″ tires, a comfy saddle, and a high-quality build.
The Yonder is not just great for the road but is great for off-road riding too.
State Bicycle Co. Black Label All-Road
Best Gravel Bike For Heavy Riders
Weight Limit: 300lbs
State Bicycle Co. Black Label All-Road is the best gravel bike for heavy riders and not only offers a high weight limit but some excellent performance too. So if you're interested in road or gravel cycling, this is a great way to start.
The frame is made of 6061 aluminum and it's paired with a lightweight carbon fiber fork. It's going to feel lightweight, fast, and also very agile. On top of all this, it looks really sporty too.
The State Bicycle Co Black Label All-Road is a performance machine which can work for heavier riders.
The gearing offers a wide range and is State Bicycle Co's own 1x groupset. When it comes to wheels you get two choices. You can either use smaller 650b off-road wheels or 700c road wheels so we recommend picking wheels to suit where you will ride most.
This heavy-duty bicycle also boasts disc brakes and is going to be great fun on and off-road.
Yosuda Pro Magnetic Exercise Bike
Heavy Duty Exercise Bike
Weight Limit: 350 lbs
Just say you don't fancy riding outdoors and want an indoor bike. Yosuda Pro Magnetic exercise bike has a lot to offer. It not only looks great but it also has some great features to improve your training experience.
The first thing to mention is the magnetic belt drive resistance system. It's incredibly quiet and offers a huge range of resistance from very light for a beginner to very heavy, which is enough to challenge a professional cyclist.
Yosuda offers an incredible indoor cycling experience at a low cost. Not only does this bike look great and is comfortable to ride but it can offer amazing training sessions to boost your fitness
It has a weight limit of 350lbs and the heavy-duty bicycle is adjustable to suit short and tall riders, making this a bike for the whole family. It's easy to move around with its adjustable wheels and even comes with a tablet holder on the front too.
See more: Yosuda Exercise Bikes
As far as value for money goes you don't get much better than the Yosuda Pro. It's one of the best bikes for heavy riders.
Important Steps to Keep in Mind
---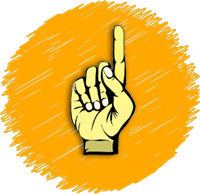 Before purchasing a bike and commencing your weight-loss journey, here are a few things to keep in mind. These are some steps to follow to ensure your quest is successful and you stay injury-free.
Step #1: How much do you weigh?
Different bikes have different weight limits. It's important to know how much you weigh and whether or not your bike is built to carry that weight. Typically, most mountain bikes have a 300 lb. weight limit. However, some bicycles can handle 350 lb and there are even those for guys and gals who weigh up to 550 lb. We'll show you the best examples below.
Step #2: Where do you plan to ride?
If you plan to ride on trails, then you should look for a heavy-duty mountain bike. A fat bike is also a good choice for off-road rides, especially for heavy riders. If you plan to ride mainly in urban areas and on paved roads, then a cruiser or a hybrid is the best pick.
What to avoid? Avoid road, gravel, and similar performance bikes. They have a lower riding position and their rims are weak and will sometimes bend even with normal use under pressure. Special heavy-duty rims will give you better results.
Step #3: Start slowly
You have a heavier load to carry, so give your body some time to get used to it. Every person who is starting to ride a bike, including heavy riders, should start with easy, flat rides of 5-10 miles.
A safe way to increase your mileage is to ride around 20% more each week. That will help you prevent injuries and keep progressing steadily. Also, make sure to warm up before a ride, and don't push too hard at the beginning.
Step #4: Don't cheap out
When it comes to bike components, you usually get what you pay for. So don't go for the cheapest bike you can find, especially if you are overweight. The additional weight will put a lot of stress on the components, which will cause them to break quickly. It's better to invest a bit more money at the beginning than having to replace parts like derailleurs, shifters, and rims, which is neither easy nor cheap.
FAQ