Zize Bikes is a USA-based company that specializes in making bicycles for big riders that weigh up to 550 lbs and are 7+ ft tall. Don't let anything stop you from riding bikes and enjoying cycling.
When it comes to being physically active, heavy people are often limited in their choice by their weight.
Cycling is one of the best activities in this regard as it is easy on the joints and almost anyone can do it with little or no practice.
Unfortunately, most ordinary bicycles have a 200-250 lbs weight limit, which is where Zize Bikes steps in by producing bikes purposefully built for riders that weigh between 250 and 550 lbs.
These are heavy-duty two-wheelers with sturdy steel and aluminum frames, beefy wheels and tires, comfy and secure saddles, and drivetrains that are built to withstand a lot of abuse.
Overview of the Company

Zize Bikes
was established in 2005 by Joan Denizot. As a big woman herself, Joan struggled to find a bicycle that was safe for a person of her size.
Instead of giving up on her dream to ride a bicycle, she decided to take matters into her own hands and start a company that would change the lives of thousands of people.
Riding a bike that is not designed to withstand your weight can be outright dangerous. Things can easily brake which can result in a crash and lead to injuries. But there's no need to take these risks.
Zize Bikes makes their products suitable for stocky riders by reinforcing the frame and the fork, installing larger hubs and bottom brackets, building stronger wheels and manufacturing frames with a bigger Q-Factor.
Learn more about these features below and read about Zize's selection of models in detail.
Zize Bikes Unique Features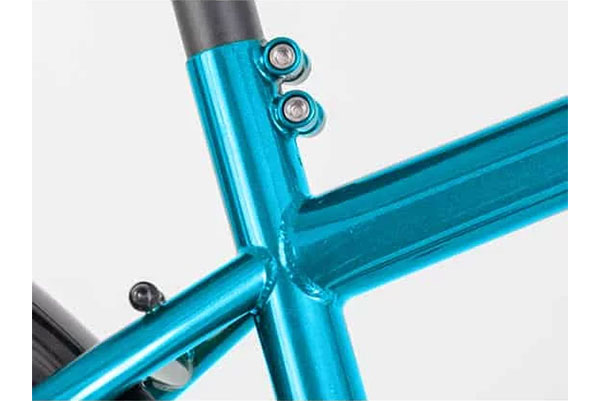 Zize Bikes takes great care when designing its bicycles to incorporate features that are suitable for heavy riders. The most vulnerable parts on mainstream bicycles that fail first when put under pressure include the wheels, frame, and hubs.
That is why these are the areas where Zize puts the most thought, among other things.
Heavy-Duty Aluminum and Steel Frames
Zize builds its bikes around steel or aluminum frames that use oversized tubes for great stability and a higher maximum weight load. They feature more clearance for wider tires and larger hubs that further increase durability and control. Many of these frames come in extra-large sizes suitable for riders who are 7+ ft. tall.
Sturdy Wheels and Wide Tires
The first thing that fails on most bikes ridden by heavy riders is the wheels. That's why Zize mostly uses double-wall alloy rims with 36 stainless steel spokes and wide tires that can carry a lot of extra weight.
Oversized Hubs
On its bikes with the highest weight capacity, Zize uses 135 mm (5.3 inches) front hubs and 170 mm (6.7 inches) rear hubs. This increases the strength of the wheels and results in more stable handling of the bike.
A Bigger Q-Factor
The Q-Factor is the distance between the pedals. Heavier riders typically need a larger Q-Factor for better comfort and pedaling efficiency, which is exactly what Zize bikes offer.
Zize Bikes Lineup
Zize manufactures a huge variety of bicycles suitable for different styles of riding.
Its lineup consists of more than 20 models that fall into several categories: Commuter, Hybrid, Mountain, 29ers, Road, Electric, Tricycles
In addition to making a choice based on the style of riding, Zize also categorizes its products based on the maximum weight capacity and rider height.
The majority of Zize bikes fall into the commuter, hybrid, and mountain categories and come without any suspension. The reason is that the suspension would be the weak spot on a bike made for heavy riders.
If you want to find more about the individual bikes, check out our reviews of the best-selling models below.
29er Max 2.0
The 29er Max 2.0 is one of Zize Bikes' best-selling and most versatile models. This is a steel bike with plenty of accessories and a weight capacity of 450 lbs. It's available as an electric and a non-electric bike.
Its Chromoly frame is available in three sizes that suit riders between 5'9″ and 7′ tall, with inseams between 30″ and 37″ long. Therefore, it's great for tall and heavy-built riders.
This bike requires very little maintenance, so it's great for cycling beginners. It has an 8-speed internal gear Shimano rear hub that requires no cleaning or lubrication.
Bikes for heavy riders need to have powerful brakes, so Zize opted for Shimano cable-actuated disc brakes for the 29er Max 2.0. These offer lots of stopping power and precise braking.
If you love multi-surface riding and commuting, this bike is a great choice thanks to the wide, knobby tires that it comes with.
Get Zize 29er Max 2.0 if you want to get in shape but you weren't able to find a bike that fits until now.
A New Leaf
A New Leaf is another very popular model by Zize Bikes, a favorite among the heaviest of riders. It comes with a custom-built frame from aircraft-grade Chromoly steel for unprecedented strength and durability.
Related: How To Start Cycling
As a result, this bike has a 550 lbs maximum weight capacity and is suitable for riders between 5'6″ and 7′ tall. With specs like these, A New Leaf fits almost any type of rider out there!
This bike is actually available in several variations, such as A New Leaf 2.0, 3.0, XG, and even an electric version. They are all built around the same frame, though some of the components differ.
For example, A New Leaf 3.0 has an 8-speed internal gear hub with mechanical disc brakes and 26″ x 1.95″ tires. The XG model is a bit more capable with a 9-speed internal hub, hydraulic disc brakes, and 2.1″ wide tires. Therefore, it's easier to take it off-road as well.
This bike will put you in a comfortable upright riding position and a wide saddle with double springs will keep you comfortable even on long rides.
The Yonder
The Yonder is by far the best-equipped and the priciest non-electric bicycle that Zize manufactures. It boasts an oversized frame made from aircraft-quality Chromoly tubes.
It also has oversized hubs (135mm front and 170mm rear) which results in great stability of the bike and durability of the wheels. As a result, The Yonder is suitable for riders who weigh up to 550 lbs. and have a 31" to 36" inseam length.
This bike can be ridden on and off the beaten path thanks to its massive 26″ x 3.0″ fat tires. It also sports a Shimano Deore 1×10 rear derailleur and powerful hydraulic disc brakes, so feel free to take it on light trails, climb, and descend.
Despite its specifications and heavy-duty build, The Yonder is one of Zize Bikes' lightest models, weighing around 53 lbs.
We recommend buying it if you're a big rider and you want a bike that can handle tarmac, gravel, dirt, and light trails with ease.
Electric
---
New Leaf
If you haven't ridden a bike in years, an e-bike is a great way to start moving again and enjoy every second of your cycling adventure. A New Leaf e-bike will help you climb hills with ease, battle headwind, and ride longer and faster than before.
Related: Best Electric Bikes
It sports a front hub motor with pedal assistance and a throttle that will propel you up to 20 mph. The battery is fitted on the down tube and secures a 40+ mile range if you stay in low pedal-assist levels.
Just like the non-electric model, this e-bike has a 550 lbs. maximum weight capacity and suits riders up to 7′ tall. It rolls on 26″ wheels and tires which makes it stable even at high speeds.
In addition to that, it boasts an 8-speed internal gear rear hub and Shimano hydraulic disc brakes, so you're getting a good value for your money in terms of the components.
Don't think twice about getting A New Leaf e-bike if you're longing to get out on the road and explore but you're intimidated by hills and long distances.
Time of Your Life
As the name of this bike tells you, Time of Your Life will guarantee that you have the best time of your life every time you go out to ride it.
This model is great for shorter riders as its frame comes in two sizes (Small, Large) that are suitable for 5'0″ to 6'2″ riders. Nonetheless, the weight limit is 550 lbs., so it's perfect for those carrying more weight around their waist than ideal.
When it comes to the electric components, Time of Your Life sports a front hub motor and a battery mounted on the down tube. The motor will support you up to 20 mph with pedal-assist and throttle and the battery offers 40+ miles of range, depending on how much assistance you require.
In addition to that, this Zize e-bike also boasts an 8-speed internal gear hub and Shimano hydraulic disc brakes.
The only downside of this bike, and all other Zize e-bikes for that matter, is the $7,000 price tag which seems a bit over the top. However, there's no doubt this bike will help you become more active and improve your health.
Looking for more similar bikes? See our top picks for heavier riders.
Return Policy & Warranty
Zize Bikes stands behind its products, which is a nice thing to see. According to its return policy, you have 60 days to try the bike and return it for a full refund in case you're not happy with it for whatever reason. Of course, this doesn't mean you can ride the bike for two months and then send it back, you can simply give it a short spin a few times to see how it fits.
If you do like it and decide to keep it, it's good to know that Zize offers a lifetime warranty on its steel frames and a 5-year warranty on aluminum frames. All other parts are guaranteed against a defect in materials or workmanship for one year.
Final Verdict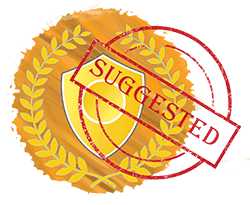 If you want to start cycling but you've gained too much weight, Zize bikes are a great way to solve that problem. You can finally ride worry-free, spend more time outside, explore, and become a part of the local cycling community.
Zize bikes are not the most affordable out there, some of them are even overpriced. However, they offer decent value for the money if you're a heavy rider.
Heavy-duty frames, hubs, wheels, and tires will give you peace of mind to ride every day without worrying about costly maintenance or parts replacement.
We recommend buying a Zize bike as we believe everyone should be able to ride a bike and experience the joy and the freedom that comes with cycling.