Co-op Cycles CTY 1.1 is an affordable hybrid bike with a solid list of components. Beware, it's the type of bike that will draw you into the world of cycling and make you fall in love with it irreversibly.
Do you have a limited budget accompanied by a long list of requirements that your new bike should meet? There's a good chance that the CTY 1.1 hybrid bicycle will tick most of your boxes.
Why are we so sure? Because this is a good-looking bicycle equipped with a versatile 3×8 drivetrain, disc brakes, upright geometry, as well as rear rack and fender compatibility.
There's not much more to ask for from a $650 price tag.
If this has sparked your interest (or if you're still not convinced), read the rest of our Co-op Cycles CTY 1.1 review to learn more!
Co-op Cycles CTY 1.1 Key Specs
---
Frame: 6061 Aluminum
Fork: 6061 Aluminum
Crankset: Shimano TY-301 48/38/28
Cassette: Shimano HG31, 11-32, 8-speed
Front Derailleur: Shimano Tourney
Rear Derailleur: Shimano Acera
Number of Gears: 24
Brakes: Tektro M300 Mechanical Discs
Tires: Kenda K-1024, 700c x 40mm
Saddle: Selle Royal Shadow+
Pedals: Wellgo Aluminum Platform
Weight: 27.8 lbs.
Gender: Unisex
Best use: Urban Cycling
Co-op Cycles CTY 1.1 Review
---
Despite the low price, CTY 1.1 comes with reliable, brand-name components. This is an entry-level bike, so it's best suited for beginners and casual riders.
However, newly-made fitness riders should be satisfied with its performance as well.
On paper, this is an urban hybrid bike; however, in the real world, you'll see that it's capable of a lot more.
It features wide tires that can tackle unpaved roads, such as gravel and dirt. Therefore, it can be an excellent choice for a wide variety of riders.
Let's take a closer look at some main highlights.
Lightweight Aluminum Frame
First things first, a lightweight aluminum frame made from the 6061 alloy is the heart and soul of this hybrid smasher.
Aluminum is the perfect material for bicycles—it's light, strong, and resilient, so it lasts a long time.
This particular frame has an upright geometry that puts the rider in a relaxed position, without putting too much stress on the hands and wrists.
Moreover, the top tube is slanted, providing ample standover clearance for shorter riders.
Unfortunately, CTY 1.1 does not come with any accessories and the cables are not internally routed. However, the frame has plenty of mounts for fenders, a rear rack, and one water bottle cage.
This bike is available with a step-through frame as well, which is ideal for female or shorter riders.
Versatile Shimano Drivetrain
Co-op Cycles CTY 1.1 has the perfect gearing for beginners to tackle all kinds of terrains. The drivetrain offers a total of 24 gears, with 3 gears up front and 8 in the back.
The 48/38/28T crankset combined with the 11-32T cassette will give you a good variety of high and low gears, including a proper granny gear for the steepest hills in your area.
The front derailleur is a Shimano Tourney whereas the rear is a Shimano Acera, which is two quality groups higher. This is an entry-level setup, but it will get the job done without any major hiccups.
No matter if you plan to use the CTY 1.1 for casual cycling on the weekends or fitness riding to lose weight or get fit, you'll easily find the right gear.
Powerful Disc Brakes
The majority of bikes nowadays come with disc brakes. That's even the case with most high-performance road bikes.
CTY 1.1 is no different in this regard, as it comes equipped with dependable Shimano mechanical disc brakes.
Most hybrid bikes in this price range come with mechanical discs, but there are some models that have hydraulic discs as well.
Though hydraulic discs would be a nice surprise on this bike, the cable-actuated ones do wonders as well, especially for entry-level riders.
They require some fidgeting until you figure out how to adjust them properly, so if you're not sure how to do it, we recommend taking to bike to your LBS and letting them do it for you.
Multi-Surface Tires
One of the reasons why Co-op Cycles CTY 1.1 is one of the best-selling hybrid bikes in this category is the multi-surface tires. The Kenda K-1024 700C tires are 40mm wide, which is the size often seen on gnarly gravel bikes.
However, this model has a waffle tread, so it's not too knobby, which makes it ideal for both paved and unpaved roads.
You'll get plenty of traction on gravel and dirt roads, without losing momentum on smooth city streets.
With that in mind, the CTY 1.1 is predominantly intended for urban cycling, but it's definitely capable of off-road detours.
Still not sure? Check out our review on Co-op Cycles
Co-op Cycles CTY 1.1 Sizing
---
The CTY 1.1 hybrid is available as both a step-over and a step-through bike. The two versions take completely different approaches to sizing.
The step-over model comes in four sizes, whereas the step-through is available in three sizes that are more suitable for shorter riders.
Check out the CTY 1.1 size chart below to find your perfect frame size.
| | | | | | |
| --- | --- | --- | --- | --- | --- |
| | XS | S | M | L | XL |
| CTY 1.1 Step-Over | | 5'3″-5'6″ | 5'6″-5'9″ | 5'9″-6'0″ | 6'0″-6'3″ |
| CTY 1.1 Step-Thru | 5'0″-5'3″ | 5'3″-5'6″ | 5'6″-5'9″ | | |
Other Co-op Cycles CTY Models
---
The CTY 1.1 is part of Co-op Cycles' larger CTY lineup. So if this model does not meet all of your requirements, we recommend checking out the other models as well.
The selection consists of a few pricier and better-equipped models, such as the CTY 2.1 and CTY 2.2.
These are built around the same aluminum frame but have better groupsets, better brakes, and even front suspension. They're ideal for fitness riders or commuters with higher expectations.
In addition to these, Co-op Cycles also makes a few electric CTY models.
These are affordable e-bikes with high-quality Shimano electric motors and high-capacity batteries that guarantee a range of up to 50 miles.
Consider getting one of these if you need some help to conquer stubborn hills.
The Brand-New Co-op Cycles Electric CTY Series Is Here
Final Thoughts
---
Co-op Cycles CTY 1.1 is an affordable hybrid with modest components. Still, considering the price tag, this bike over-delivers in some areas and under-delivers in almost none.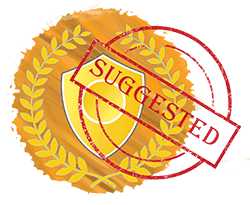 It's a fantastic choice for beginners on the hunt for their first bike, or for experienced riders looking for a daily commuter or a weekend stroller.
We like and recommend this bike because it keeps things simple while offering 24 gears, disc brakes, and a lightweight aluminum frame.
The one disadvantage we can think of is the lack of accessories, but you can easily add these later on for a small upcharge.
We recommend getting it if you want a do-it-all hybrid bike with a reasonably low price.