If you want a good bike for starting out, then this is it! Hybrid bikes like the Schwinn Discover combine the capabilities of a mountain and road bike to perform well on different terrains.
This is a hybrid bike, that has models for both men and women. With the Schwinn Discover coming semi-assembled, it will be easy to use the manual to put this hybrid bike together.
Let's find out more about the bike, shall we?
Specifications
This bike features a Schwinn suspension fork to absorb shock so that you can enjoy a less bumpy ride on the trail. The suspension fork also maximizes the bike's response on the trail for a more stable ride. It is easy to shift gears when riding this hybrid bike because of the 21-speed SRAM grip shifters. With this vast range of speeds, uphill and downhill roads will be easier to handle.
The Promax alloy linear-pull brakes on this machine provide the excellent stopping power you need.
They also require little to no maintenance over time.
If you ever run into any problems while touring or discovering new locations, most bike shops will be able to adjust or fix these linear-pull brakes. This effective braking system works correctly with four-finger brake levers that are compatible with the alloy twist shifter.
Related: Full review of Schwinn Bikes
You can also carry extra goods during each ride with the rear rack on this hybrid bike. This makes the Schwinn Discover ideal for commuting and riding in the city. It also features a steel threadless headset which adds to the light nature of the bike. The aluminum stem is adjustable to fit your height better and ride requirements.
Other features of this hybrid bike include a Shimano TX-31 rear derailleur for shifting gears and a Schwinn alloy crank for optimal city gearing. The alloy rims on this bike are strong but still light.
Frame
You won't be disappointed with the frame of the Schwinn Discover. With an aluminum frame, you can be sure of a stable ride because this material is lighter than other materials like steel. It is also corrosion-resistant, which means it will maintain its shine for longer. You can choose between men's and women's models (step-over and step-through).
The Schwinn Discover bike is suitable for adults with 28″ wheels that roll faster on paved roads.
These large wheels can cover more ground on longer rides making you get more out of each trip. It is important to get comfortable geometry and the right size if you plan on touring with this hybrid bike. The 18-inch frame size of this bike seems to fit most cyclists.
Comfort
It is essential to find a comfortable bike if you plan on cycling for hours each day. Although this can be hard to find, this hybrid bike has the features to keep you comfy. With reverse sweeping handlebars, you can maintain great posture when cycling on this bike.
This machine also features a synthetic leather saddle for relaxed riding when cycling even on tough terrains. The seat comes in the color black that adds style to the look of this hybrid bike. This seat is ergonomic with springs to offer additional shock absorption.
The inside padding is also durable and easily adapts to your size for a comfortable ride.
It is also easy to keep your bike clean even during harsh weather conditions. Because the back of your bike gets most of the dirt, this hybrid bike has quality fenders. The fenders on this hybrid also keep dirt from getting to you no matter where you are riding. You don't have to do a lot when it comes to maintenance and cleaning.
For more commuters, see our lists of the best commuters you can get and the best electric commuters.
Sizes
A good bike fit is important when you are looking for a bike you can enjoy riding.
When it comes to the Schwinn Discover Hybrid bikes, you can go for either a 16-inch or 18-inch frame with a step-through frame. There are also 16-inch and 18-inch frames when it comes to step-over frames.
Bottom line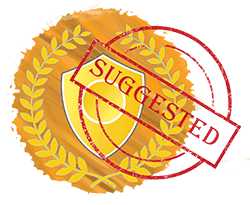 Schwinn Discover is excellent for riding in the city. This hybrid bike features a comfortable saddle and upright handlebars for a more enjoyable ride in the city and commuting.
You can enjoy the fast speeds on this bike with the 21 speeds available. If you don't get this bike assembled at the store, you can do it yourself. With 700c/28-inch wheels, you can comfortably ride this bike in various terrain without worry.
For those looking for a great bike to experience nature, and to commute easily, this is the best choice for you.
Schwinn Discover Women´s Hybrid Bike
$$