Cannondale Topstone is a lineup of ground-breaking gravel bikes available with aluminum and carbon frames. Equipped with Kingpin suspension, high volume tires, and top-quality components, they win against the competition on any surface.
Cannondale began their journey into the gravel grinding world with the revolutionary Slate model. However, gravel standards have changed a lot since then, so in comes the Topstone.
This is Cannondale's all-new Topstone series of capable aluminum and carbon gravel bikes, with carbon forks on all models, and a price range that suits beginners and pros. Models with Cannondale's recognizable Lefty forks are part of the selection as well.
It's a versatile bike that rips both on and off the beaten path and excels in numerous areas such as geometry, shifting, braking, and suspension.
Can it be your favorite do-it-all machine? Let's find out.
What Is the Cannondale Topstone Series?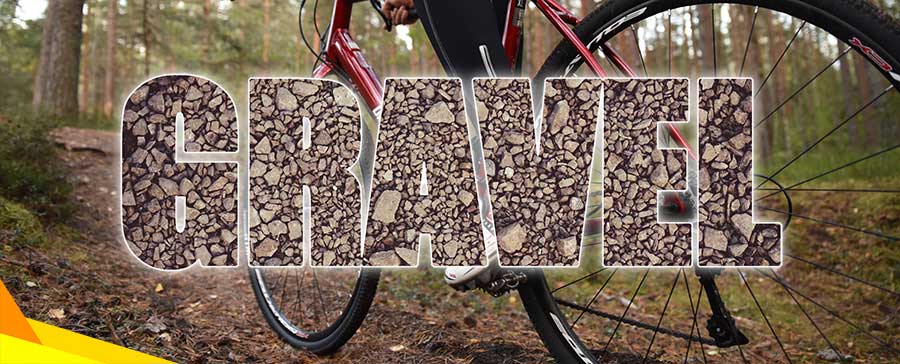 As you know, gravel is the hottest trend in the cycling world at the moment, so bike brands are racing to produce gravel bicycles that will meet the demands of their customers and solve their biggest problems.
Topstone is Cannondale's newest attempt to do that. So far it seems to be a successful one. It's a versatile gravel bike with stable geometry, pseudo-rear suspension system, gnarly tires, and reliable SRAM and Shimano components with massive gear ranges.
Cannondale Topstone can make its owner happy both on rough gravel roads and on the smooth tarmac, but the former is where it really excels.
Of course, nobody is perfect. Topstone does come with some quirks that might bug you more or less, depending on your priorities. The Kingpin suspension has some room for improvement, the aggressive tires are not ideal for smooth roads, and sizing runs on the larger size. Also, note that the Kingpin system is available on carbon models only.
But none of these are deal-breakers if you are the right type of rider for the Topstone.
Who Is the Topstone For?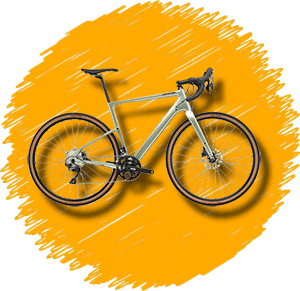 Ideally, Cannondale Topstone should end up in the hands of riders who spend most of their time off-road, on gravel roads and smooth, hard-packed singletracks.
If you like spending equal amounts of time on-road and off-road, Topstone might not be the best choice out there. It could be, though, if you swap the tires for a less-aggressive pair.
Moreover, if you love exploring new gravel routes with rough surfaces, roots, and rocks, you might find the stock 37mm tires to be lacking in performance. Though the Lefty models come with 650b x 47mm tires!
If you live in an area with well-kempt gravel roads and you love speed, agility, and long rides, you'll fall in love with Cannondale Topstone in a heartbeat.
Otherwise, check out some of the other best gravel bikes we wrote about to find your perfect match.
Cannondale Topstone Key Features
The gravel bikes market is booming at the moment, but Topstone has some pretty unique features that set it apart from the competition.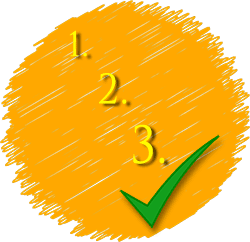 Buyers can choose from around eight models at the moment, with prices that start at around $1,250 for Topstone 4 and top at around $8,500 for the Lefty 1 Carbon build.
Kingpin Suspension System
Kingpin is Cannondale's revolutionary and unique rear suspension system that consists of a thru-axle pivot that links the seat stays with the seat tube. It allows the entire rear end of the frame to flex up to 30mm, absorbing vibrations and bumps, while adding almost no additional weight.
Lefty Oliver Forks
If there's one feature that makes Cannondale bikes recognizable, it's the Lefty Oliver forks. They're available on three Topstone carbon models, offering up to 30mm of precise travel, while bringing the weight down. Combined with the rear Kingpin suspension system, it delivers a smooth and controllable ride on any type of surface.
Plenty of Mounts
Both aluminum and carbon Topstone models let you carry all the gear you need and don't need. If you plan to use this bike for bikepacking adventures, you'll love the rich combination of fork and frame mounts. There's a multi-position mount on the downtube, as well as more mounts on the seat tube, top tube, under the downtube, and on the forks (except on Lefties). Plenty of room for gear and water.
Integrated Wheel Sensor
Another very recognizable feature you get with Cannondale's bikes is the integrated wheel sensor. It's part of the Topstone Kit as well. It provides you with extremely accurate speed, distance, and route info, it helps you register your bike, and reminds you of upcoming services. It's inconspicuously integrated on the front wheel.
Balanced Riding Position
What makes Topstone so versatile and appealing to different groups of cyclists is its balanced riding position. It is sufficiently relaxed to feel comfortable on long gravel rides and aggressive enough to allow you to break speed records. It delivers control and stability on rugged gravel roads and singletrack shortcuts while maintaining comfort on all-day bikepacking excursions.
---
Cannondale Topstone Series Full Review
---
The series consists of aluminum and carbon models which differ not only in terms of the materials, but also in terms of suspension and available build kits.
The aluminum models are generally recommended for entry-level and mid-range riders, with the Topstone 1 build being the most expensive and most capable one.
On the other hand, the carbon lineup offers mid-range and high-end models with more capable groupsets, better brakes, and more impressive wheels.
Ultimately, your budget and overall requirements should help you make the right pick.
Bellow, we'll show you all the builds available for the North American market, but the lineup on Cannondale's website might differ for you, depending on where you live.
Topstone Aluminum
---
Topstone 4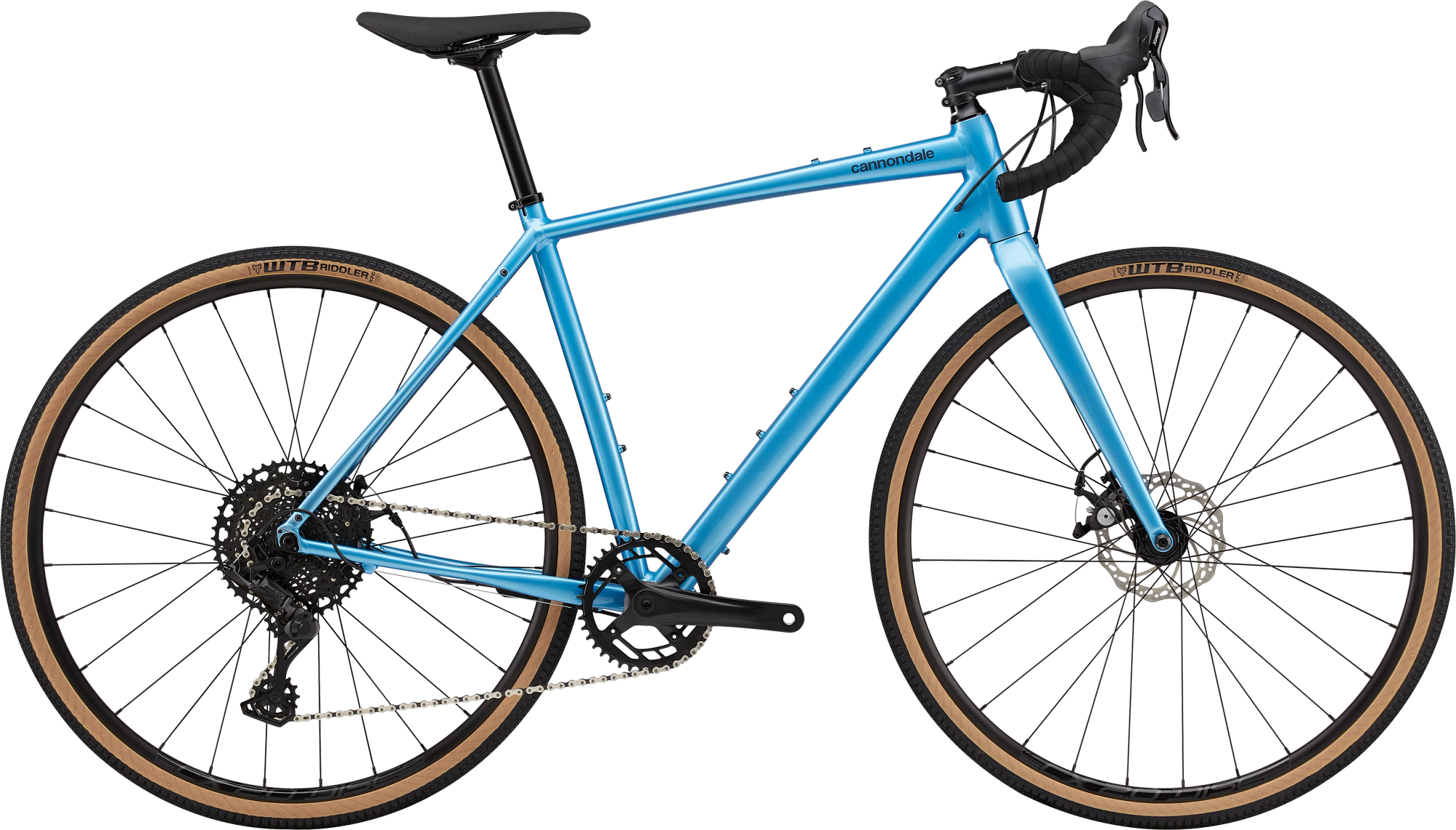 MSRP $1,250
Cannondale Topstone 4 is the cheapest build you can get. It's ideal for beginners and first-timers on the gravel. This bike is built around a lightweight SmartForm C2 aluminum frame coupled with a full carbon fork.
It's fitted with a full 1×10 microSHIFT Advent groupset which is entry-level but extremely capable and durable. The crank features a 40T chainring whereas the cassette provides an 11-48T range.
This bike brakes with Promax Render R mechanical disc brakes and rolls on WTB Riddler Comp, 700 x 37c tires which make for a fun ride on gravel roads. The frame is dropper post ready and comes jam-packed with eyelets.
Related: Best Dropper Posts
Topstone 3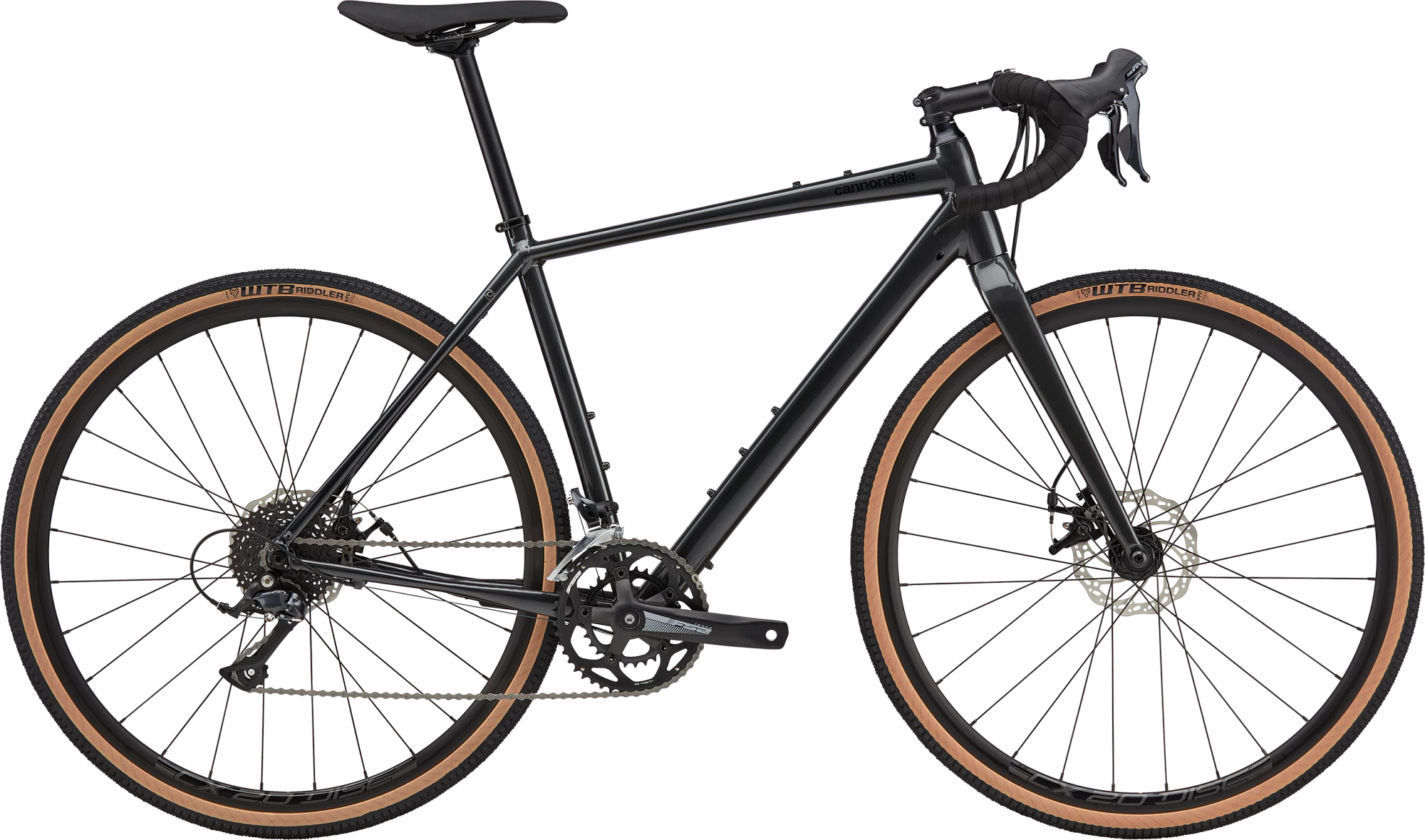 MSRP $1,500
If you want a 2x drivetrain and a higher-quality groupset, the Topstone 3 is the way to go. This build offers 18 speeds with a 46/30T crankset and an 11-34T cassette, so it has a pretty wide range.
This model received an upgrade when it comes to the brakes as well, considering it sports a pair of Promax Decoder R mechanical discs. They offer good stopping power and precision thanks to 160/160mm rotors.
The bike is built around the same aluminum frame and tapered full-carbon fork, featuring internal cable routing, thru-axles, and flat mount discs. It's dropper post ready as well, so you can install it later on.
On this build, the tires are also WTB Riddler Comp (37 mm) and the rims are Cannondale RD 2.0, which is a standard on gravel bikes in this price range.
All in all, Topstone 3 surprises in many areas with a small price increase, which makes it a good buy.
Topstone 2
MSRP $1,750
Topstone 2 gives you a few sweet component upgrades without increasing the price too much. These improvements will make a huge difference in the real world, giving you the ability to ride more and go a lot harder.
First of all, this model is equipped with a 2×10 Shimano GRX 400 groupset, which is a gravel-specific group. It can take a lot of abuse and perform really well in dusty conditions. The same can be said for the GRX 400 hydraulic disc brakes, which offer a huge improvement in braking power and precision compared to cable-actuated discs.
For Topstone 2, Cannondale chose the popular WTB ST i23 TCS rims and WTB Riddler TCS Light 700C tires. They're 37mm wide, but there's enough clearance if you want to go wider than that.
This is a phenomenal bike for long adventures as it mounts three water bottles, a top tube bag, a rear rack, and fenders. Fit it with all of these bells and whistles and you can stay on the road for weeks or even months.
Topstone 1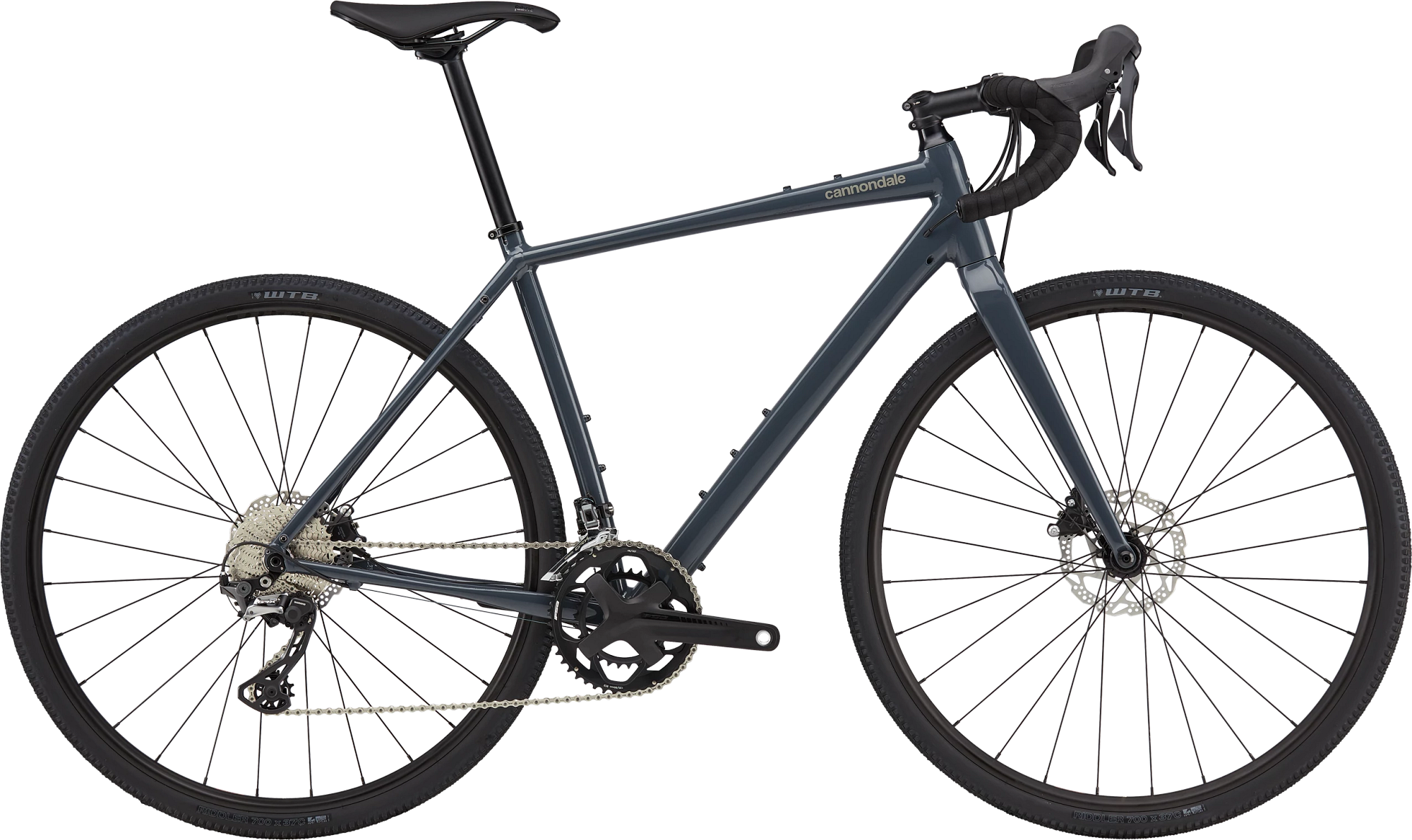 MSRP $2,150
Shimano GRX is where serious gravel performance begins. The aluminum Cannondale Topstone 1 will put 22 gears at your disposal with an FSA Omega AGX+ (46/30T) crankset and a Shimano 105 (11-34T) cassette.
All Topstone models are very stable on rough gravel roads thanks to Cannondale's handlebars with a 16-degree flare drop. It improves handling and confidence.
This build stops on a dime thanks to Shimano GRX 400 hydraulic disc brakes with 160mm rotors front and back. They're considered to be one of the best around considering the price to value ratio.
The rims are tubeless-ready and the tires are WTB Riddler TCS Light, 700C x 37mm. Get it if you want to race, train, commute, and travel.
Carbon Series
---
Topstone Lefty 1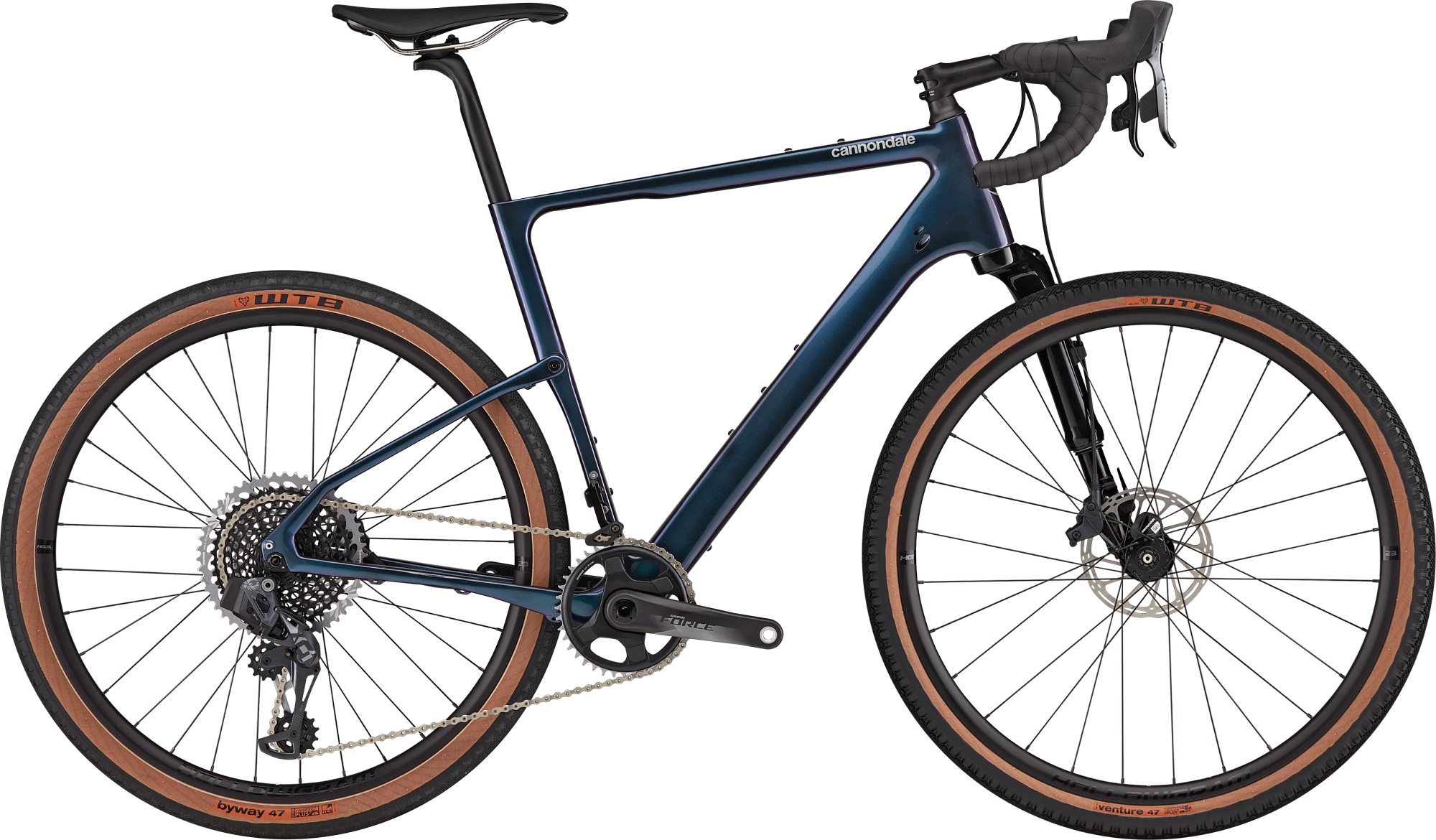 MSRP $8,500
If you want to get the best Cannondale has to offer in the Topstone series, then you don't have to look past the Lefty 1 model. As you can see, this build comes with the recognizable Lefty Oliver fork that offers 30 mm of travel. Combined with the 30 mm of Kingpin rear suspension, it provides unprecedented comfort on gravel.
This bike costs A LOT, but it comes with a SRAM X01 Eagle eTap AXS 12-speed group to justify the price.
You'll be rolling on HollowGram 23 carbon wheels which are extremely light, nimble, and capable on rough gravel roads. They easily make Lefty 1 race-ready.
The tires are 650b x 47mm WTB ByWay TCS Light, which makes this bike suitable for loose gravel and unmaintained gravel roads.
Finally, the brakes are SRAM Force eTap AXS combined with Force AXS levers, which is a match that will give you uncompromising braking power.
Get it if you want the best gravel racing performance!
Topstone Lefty 3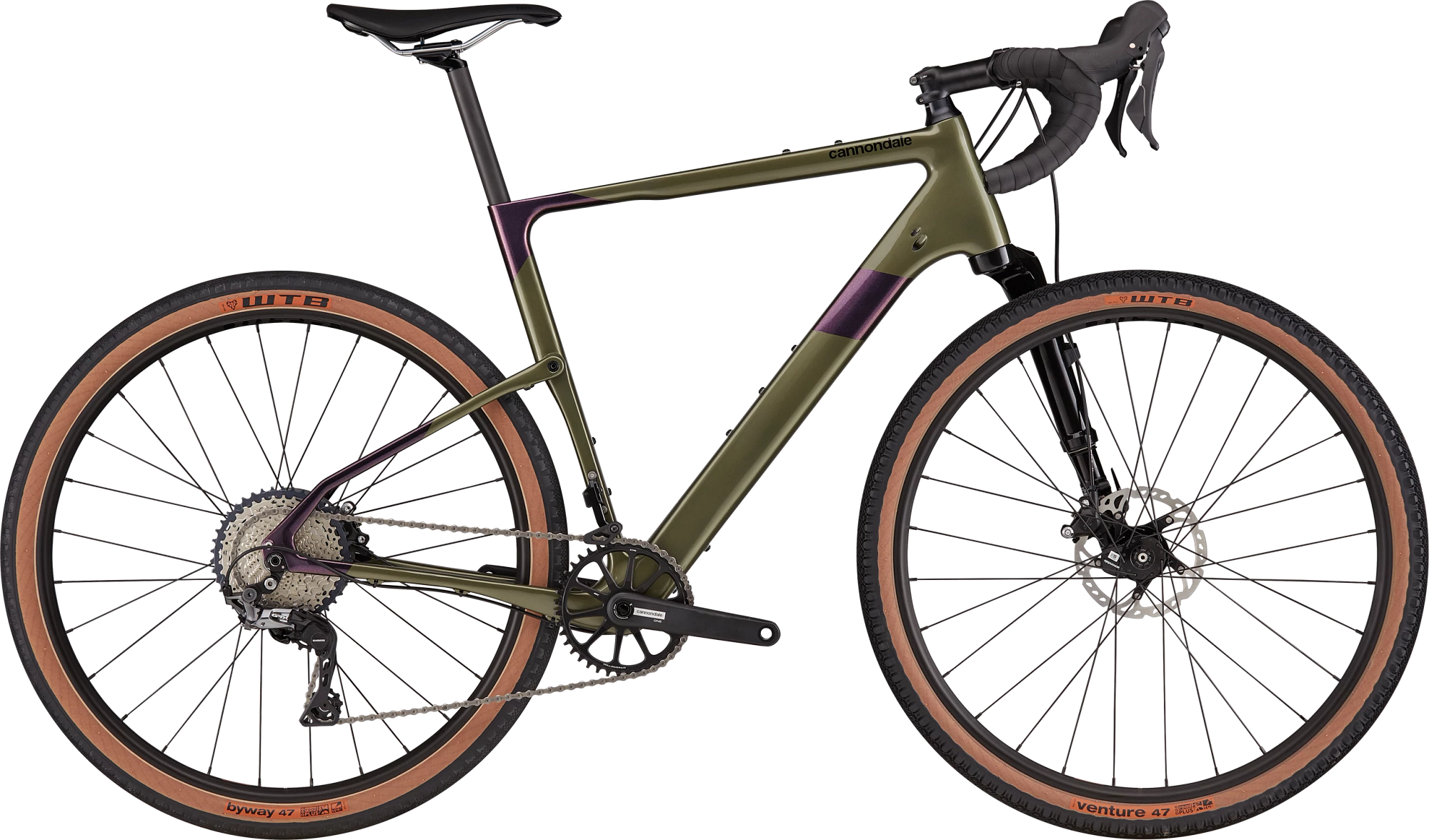 MSRP $4,250
If you don't have deep enough pockets to get the Lefty 1 build, but you still want the unique Oliver fork, Lefty 3 is the model for you. It costs half as much as Lefty 1 but still offers very high performance when the going gets tough.
This model is characterized by a 1×11 Shimano GRX 800 groupset, which is Shimano's gravel-specific groupset. It gives you the same gearing range as you'd get on Lefty 1.
Lefty 3 brakes with a pair of Shimano GRX 400 hydraulic discs, which are known to be powerful, precise, and dialed to meet the braking preferences of gravel riders.
The 650b x 47 mm wide WTB Venture / Byway tires are sufficiently wide to give you all the traction and grip you need when you decide to go fast in the corners.
All in all, if you need a bike for rough and loose gravel roads that's ready to race and complete centuries, Lefty 3 is a safe choice.
Topstone Carbon 2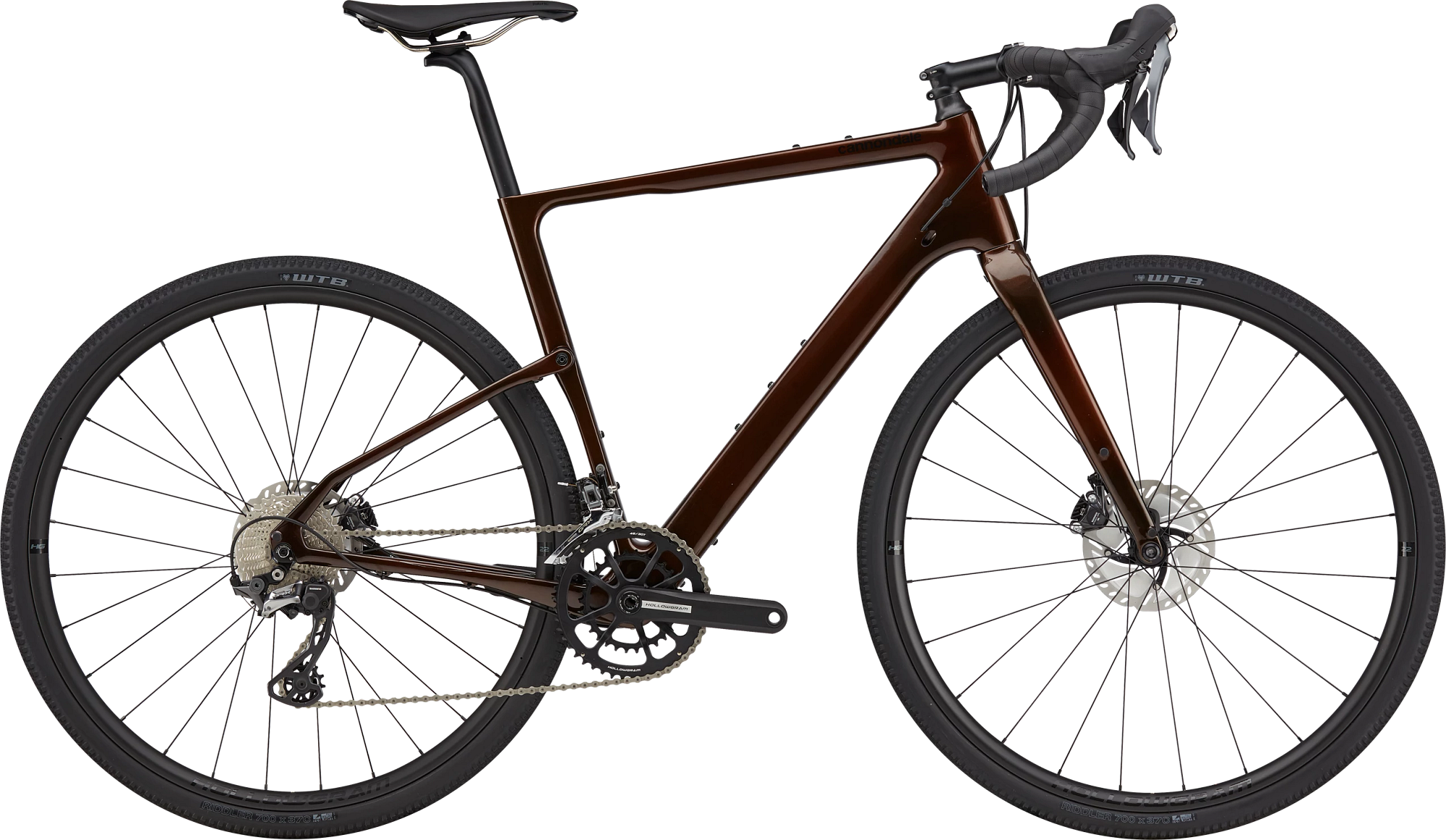 MSRP $4,600
Topstone Carbon 2 is the high-end 700C model in this lineup. This is one of the best builds of the bunch, so it's intended for professional riders and serious amateur racers.
The Shimano GRX 800 groupset gives you 22 gears with a wide range 11-34T cassette and a 46/30T crankset, which is excellent gearing for very steep hills.
The brakes are also supplied from the GRX 800 groupset, so you'll easily stop on a dime when you need to do so.
The good thing about the Topstone carbon frame is that it's jam-packed with mounting points on the frame and the fork. Therefore, you can equip this bike with bags and water bottle cages and go on long adventures.
The Carbon 2 model does not surprise when it comes to the wheels and tires, so you'll be rolling on HollowGram 22 rims and WTB Riddler 700x37mm tires.
Topstone Carbon 4
Topstone Carbon 4 is capable of excellent on and off-road performance thanks to a lightweight carbon frameset and versatile 37mm tires. You can ride it on paved roads and continue riding when the tarmac disappears.
The main highlight of this build is the top-tier Shimano GRX 800 2×11 groupset. It ensures enough precision and speed for all types of riders. It's paired up with powerful GRX 800 hydraulic disc brakes, so you get the whole package.
Of course, the carbon frame has 30mm of Kingpin rear suspension and you can even fit a dropper seatpost. The stock model comes with 700C rims (up to 40mm) but you can ride it with 650B wheels (up to 48mm) as well.
The rear end does not allow you to fit a rear rack, but you can fit a front rack on the fork, as well as three water bottles and a top tube bag. Therefore, you can still easily carry all of your gear for longer adventures.
Get it if you're looking for high-performance, reliability, and versatility.
Topstone Carbon 5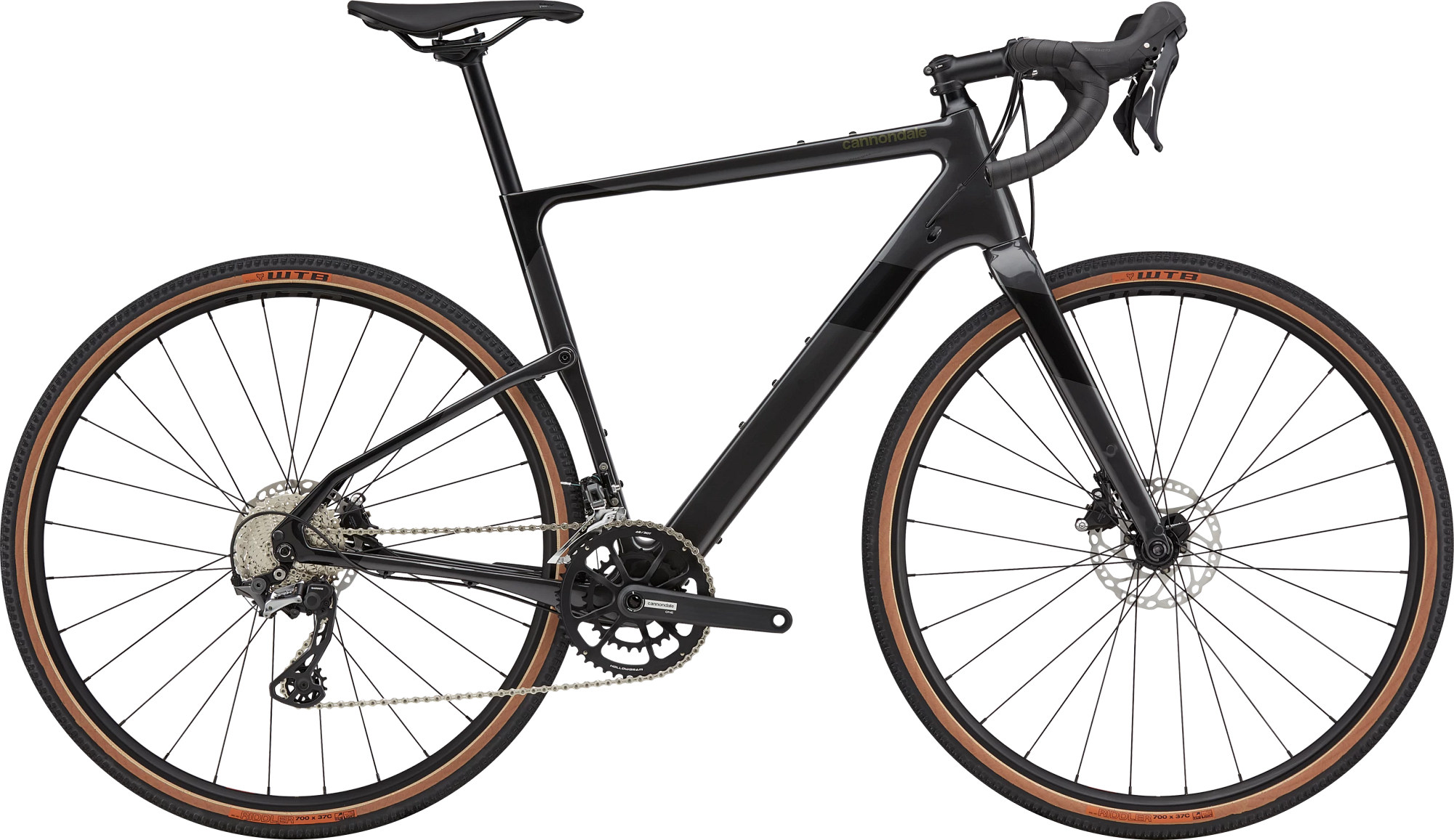 MSRP $3,200
This is one of the most capable models of the 700C Carbon series, sporting a race-ready Shimano GRX 812/800 groupset, alloy rims, and hydraulic disc brakes.
The Shimano GRX groupset will outfit you with 22 gears ideal for long climbs and fast flats. You can abuse it on explosive gravel race events or go on a long and steady bikepacking adventure.
The WTB ST i23 TCS rims are light and strong, and the same can be said for the WTB Riddler TCS (37mm) tires. They have brown sidewalls which create a beautiful contrast with the dark paint job.
The brakes on this build are GRX 400 hydro with 160/160mm rotors, which offer strong and precise braking performance.
If you want the best of the mid-range Topstone Carbon lineup, the Carbon 5 model is the way to go.
Topstone Carbon 105
MSRP $2,750
The Topstone Carbon 105 is the more affordable and slimmed-down version of the other carbon builds.
First of all, it sports Shimano 105 front and rear derailleurs with 22 gears and a pretty wide gear range. If you live in an area with lots of hills and gnarly gravel roads, you'll like the capabilities.
The WTB ST i23 TCS wheelset is combined with the WTB Riddler tires, which is where the cost savings have been made.
Additionally, it's also equipped with Shimano 105 hydraulic disc brakes and comes in one attractive color—black pearl.
We are big fans of this build because it is reasonably priced considering the components and offers high-end performance.
NEO (Electric)
---
Topstone Neo Carbon 3 Lefty
MSRP $6,300
Cannondale Topstone Neo Carbon 3 Lefty is a gravel, carbon, full-suspension, electric bike. That's quite a mouthful of titles! But, this bike is objectively all you could ask for if you want to get some pedaling assistance on your gravel adventures.
This is a Class 3 e-bike which means that its 250W Bosch Performance Line Speed motor can assist you up to 28 mph, which sounds like serious fun. The battery has a 500 Wh capacity, which should give you a range of up to 78 miles.
Of course, the frame is made from lightweight and stiff carbon with the 30 mm Kingpin rear suspension and the 30 mm Lefty Oliver fork on the front. Technically, that makes it a full-suspension carbon gravel grinder.
The $6,300 you'll have to spend on this Topstone will also get you a Shimano GRX 812 11-speed drivetrain, GRX hydraulic brakes, and WTB Resolute 650b x 42mm tires. However, you can also fit this bike with bigger and slimmer 700c wheels and tires if you want more speed.
At 40 lbs, Topstone Neo Carbon 3 Lefty is also decently light for an e-bike, so don't hesitate to get it if you want to smash gravel courses and get some assistance while doing it.
Topstone Neo Carbon 2
MSRP $7,200
If you liked what we showed you with the Topstone Neo above, you'll absolutely love what we tell you about the Topstone Neo Carbon 2 bike.
This model is more expensive than the previous one, but it also lighter, faster, and better-equipped.
Neo Carbon 2 does not have the Lefty Oliver fork, which saves a lot of weight. That's why this e-bike weighs just 36 lbs. However, it still features the Kingpin rear suspension which provides plenty of comfort and off-road performance.
The electric components and completely the same. Bosch 250W motor and a 500 Wh battery. Still, theoretically, you could expect a longer range due to the lower overall weight of the bike.
This electric gravel machine comes with a 2×11 Shimano GRX 810 groupset and GRX hydro brakes, but it rolls on WTB Riddler TCS Light, 700c x 37mm, tubeless-ready tires. That makes it more suitable for fast gravel rides.
Cannondale Topstone Neo Carbon 2 is a fantastic bike for riders who plan to tackle hardpacked gravel and paved roads on a fast and capable Class 3 e-bike.
Topstone Neo 5
---
Cannondale Topstone Sizing
The Topstone models follow Cannondale's standard sizing method. Both carbon and aluminum bikes are available in five sizes that fit riders between 5'0″ and 6'8″ tall.
That's one of the largest ranges in the industry, which makes it easy for most riders to find the frame size that fits them best.
Check out the table below for detailed sizing recommendations.
| | | | | | |
| --- | --- | --- | --- | --- | --- |
| | XS | SM | MD | LG | XL |
| Inches | 5'0″ – 5'5″ | 5'4″ – 5'9″ | 5'7″ – 6'1″ | 5'11" – 6'4″ | 6'3″ – 6'8″ |
| Centimeters | 152 – 165 | 162 – 175 | 170 – 185 | 180 – 193 | 190 – 203 |
Women's and men's models are sized completely the same. Don't hesitate to get one or the other if you like the appearance and the overall build.
Topstone Geometry
Cannondale Topstone is a gravel bike by definition, which becomes evident when you take a closer look at the geometry. It has a relatively relaxed geometry that puts you in a more upright position, which is ideal for long events and century rides.
This is achieved with a 70.0° – 71.2° head tube angle and a 73.1° seat tube angle. The slacker head tube angle gives you more stability on rough terrain, which translates to a confident ride even on gnarly roads.
Compared to a traditional road bike, Cannondale Topstone also has a longer wheelbase, shorter chainstays, and a lower center of gravity. However, Topstone is not too low — it could be even lower which would provide the rider with a more reassuring performance.
Yet, Topstone is not too much of anything, which means it's a well-rounded machine that can still feel racy on the tarmac if you fit it with narrow tires and go in an aero position.
Related: Cannondale CAAD13 Series Review
Final Verdict: Buy Cannondale Topstone or Not?
There are a lot of things we like about the Cannondale Topstone, as well as a few things we think could be improved upon.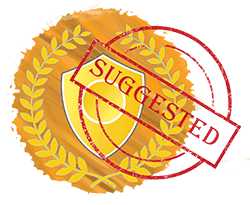 First of all, the pricing is reasonable and the price range will fit the budget of most riders out there, starting at just $1,250 and reaching $8,500.
Both carbon and aluminum frames are extremely light, come with disc brakes, full carbon forks are stock on all models, and the paintwork is amazing.
We are big fans of the relaxed geometry, but this is not the best choice for race-oriented gravel grinders. Therefore, if you don't mind sacrificing a few seconds or minutes and getting a lot of comfort for long rides in return. You and Topstone are a match made in heaven.
Definitely get it if you want a solid and modern gravel bike equipped with quality SRAM and Shimano components, that comes with Cannondale's guarantee of quality.
There are no comments yet, add one below.