Ibis Mojo 4 is a high-end full-suspension bike that's fun and lively to ride, intended for professionals and enthusiasts. It takes a step away from the conventional approach and offers something truly unique to the cycling market.
Many riders today are in search of a truly fun trail bike. One would think that is easy to find, right?
Well, that is not necessarily the case! As the sport of mountain biking has evolved, so have the bikes. You will find top-level athletes requiring ultra-slack and long geometry, which the manufacturers of course make.
This is great for riders who ride extremely rough terrain at full speed all of the time but can also take away some of the liveliness that makes a bike fun to ride.
Bring in the Ibis Mojo 4.
This bike is modern but still maintains the fun qualities that many riders are on the search for. It is a through and through trail bike that will take you anywhere a trail bike should be able to take you (perhaps even farther). There is just something special about Mojo 4.
Read on to find out what makes this one of the best (and most diverse) trail bikes available.
The Ibis Mojo 4
The Ibis Mojo 4 comes in five different build kits:
Shimano Deore
Shimano SLX
SRAM GX Eagle
Shimano XT
SRAM XX1
However, the frame is the exact same on every one of them. Both the front and rear triangles are made of carbon fiber to help keep it lightweight (about 5.9 pounds with the shock).
The bike features 130mm of rear travel which makes use of a DW link system, and 140mm of front travel. These are good numbers for most of the trails that you will come across. All of the cables are routed internally through the frame which helps give the bike a clean look.
Here is where the interesting aspects of this bike start to show.
Ibis made the Mojo 4 capable of running 27.5″ tires up to 2.6″ wide, as there was no demand for plus-size tires that were available on the Mojo 3.
There is no compromise with the Mojo 4, no more going back and forth about whether or not you should get a plus bike or not. Nonetheless, the stock 2.6" wide tires will help you find grip in places you never thought possible before.
However, if you are the type of rider who likes to squeeze through tight lines with you wheels then just throw on some regular 2.3" or 2.4" wide tires and start ripping.
Boost hub spacing on the front (110mm) and rear (148mm), as well as intelligent engineering, are what allows for the option of running the different tire sizes.
So if you are the type of rider who likes to conquer diverse trails, on a fun bike, you should look at the Ibis Mojo 4. It is one of the most fun trail bikes out there!
Related: Full review of Ibis Bikes
Ibis Mojo HD5
If you're a fan of Ibis Mojo but you want even more front and rear travel and a more radical geometry, you should shortlist the Mojo HD5 as well.
It comes stock with Fox Float Performance Series, DPX2 rear shock with EVOL and a Fox Float 36 Performance Series fork. The suspension setup is built with the DW-Link platform, which combines climbing efficiency and downhill performance. Therefore, you get 170mm of travel in the front and 140mm in the back, which puts Mojo HD5 in the enduro class.
Ibis Mojo HD5 also comes in five different builds with a different set of components and different prices:
Shimano Deore
Shimano SLX
SRAM GX Eagle
Shimano XT
SRAM XX1 AXS
The Deore build is the cheapest one and costs $4,399, whereas the SRAM XX1 AXS build will cost you $10,439 at the moment.
Mojo HD5 has the same Ibis aluminum 35mm wheelset (carbon on XX1 AXS), but the stock tires are Maxxis Assegai. They're 27.5″ in diameter and 2.5″ wide, so Mojo HD5 feels faster and more nimble.
Geometry-wise, Ibis Mojo HD5 is slacker with a 64.2-degree head tube angle and a 76-degree seat tube angle. The chainstay is also 5mm longer and the bottom bracket is 11mm higher, which gives you more clearance to rip the downhills.
So, depending on your riding style, give Ibis Mojo HD5 a thought as well if you want a slacker and longer ride that can descend like mad and obliterate obstacles that get in its way.
Ibis Mojo 4 Build Kits
All build kits include quality mid-range and high-end groupsets from Shimano and SRAM, combined with capable suspension and powerful hydraulic disc brakes. Ibis Mojo 4 is offered in 5 unique build kits and we will cover them in more detail below.
Shimano Deore
Ibis Mojo 4 Deore is the cheapest and the most basic of all Mojo 4 bikes. But don't get me wrong, that does not mean it is cheap, and it is definitely not basic.
This build costs $4,499 at the moment, so it is not really an entry-level bicycle. It's equipped with the brand-new Shimano Deore M6100 12-speed groupset, fitted on a lightweight Ibis carbon frame. The rear derailleur is the Shadow Plus version, which means it is more durable and less prone to impact.
Ibis Mojo 4 Deore bounces on the Fox Float 34 Factory Series GRIP2 fork with 140mm of travel and the Fox Float Factory Series DPS shock with 130mm. That's a serious setup that's capable of tackling technical trails and descents.
The wheelset is aluminum, 35mm wide, and rolls on Schwalbe Hans Dampf and Nobby Nic 27.5 x 2.6" tires. It's the same rubber combo you'll see on all other builds below.
The Deore Mojo 4 also comes with a KS Rage-i Dropper post and full internal cable routing for a sleek look.
Shimano SLX

The Ibis Mojo 4 SLX build comes with a Shimano SLX derailleur, shifter, and brakes. It also includes Fox performance level suspension which features basic adjustment (a Fox Float 34 fork and Float DPS shock).
The tires are Schwalbe Hans Dampf (front) and Nobby Nic (rear), both of which are 2.6″ wide, so you get a stock 27.5 setup.
You can upgrade to carbon rims and choose Maxxis Assegai 2.5″ tires if you're ready to pay a bit more.
A Bike Yoke Revive dropper post is included along with a Shimano SLX M7100 crank. The wheels are Ibis's in house very wide aluminum asymmetric wheelset.
Overall Ibis Mojo 4 SLX is a strong build for most riders. It does not feature anything too flashy compared to the other builds, but will still ensure a good ride and good time out on the trails.
SRAM GX Eagle

Ibis Mojo 4 GX build kit is the mid-range option with a 1×12 SRAM GX Eagle groupset. The SRAM GX Eagle components make up most of the build, except for the brakes which are Shimano SLX. They're dual-piston hydraulic brakes, so they will still stop you on a dime.
When it comes to the suspension, you get the same plush Fox Float setup that's available on all other Ibis Mojo 4 models.
The stock GX build rolls on Ibis S35 aluminum wheels, but you can upgrade them with a carbon wheelset if you have $800 to spare. The tires are the same as well.
At the moment, this model sells for $5,699, so it is right in the middle of the Mojo 4 lineup in that regard. The good news is that this model comes with the 800mm Carbon HiFi bar as the stock option, so you're getting an upgrade compared to the cheaper builds.
All in all, if you want a 1×12 setup fit on a modern carbon frame and coupled with high-performance Fox suspension, get the Ibis Mojo 4 GX build.
Shimano XT
This is where things start to get fancy.
The XT build features a Shimano XT shifter, derailleur, cassette, and XT brakes. A Fox Float Factory DPS with full adjustment takes care of the rear travel whereas a Fox Float 34 Factory fork is mounted to the front and features an array of adjustments such as low speed compression, rebound, air, and 3-position compression.
Like the previous builds, this one also features the 2.6" Nobby Nic and Schwalbe Hans Dampf tires, as well as Bike Yoke Revive dropper post.
The XT build outdoes the SLX and Deore versions by including a carbon handlebar rather than an aluminum one. This brings the weight down and improves handling.
If you are a serious rider and want a bike that has some top notch parts, Ibis Mojo 4 XT is worth every cent.
It also costs only $400 more than the GX build, which is a fair price in my opinion.
SRAM XX1 AXS
The XX1 AXS build is the top Mojo 4 build that you will find on Jenson USA.
What you are paying for here is the SRAM's XX1 AXS wireless drivetrain. This is a 1×12 speed drivetrain that offers such a wide gear range that you can go virtually anywhere.
The eagle XX1 AXS parts included are a shifter, derailleur, crank, and the chain. Also included on this build is SRAM's powerful XTR brakes that will easily stop you in a hurry.
The suspension is taken care of by Fox. A Fox Float 34 Factory is mounted on the front whereas the Fox Float Factory DPS is on the back. Both are top of the line Fox products that are fully adjustable to meet your standards. The XX1 AXS build comes with the same wide-sized tires seen on the other models. However, the rims are carbon.
Ibis Mojo 4 XX1 AXS is the best of the best you can get from this line of bikes. The SRAM XX1 groupset will support you on your way to the top, as will the high-end Fox suspension.
So overall, the Mojo 4 XX1 AXS build is pretty hard to be topped. This is a build that people will be impressed by from both performance and specification standpoints.
So if you are a bike enthusiast who wants to race on a bike that will stand out from the crowd, why not give the Mojo 4 XX1 AXS a try. It will not disappoint you.
---
Sizes
Ibis kept sizing relatively simple for the Ibis Mojo 4. It is available in small, medium, large, and extra-large. All sizes fit a water bottle in the front triangle, so you can stay hydrated on the trail.
To ensure the best possible fit for all riders, Ibis equips Mojo 4 with different stems and dropper posts, depending on the frame size.
This bike can be comfortably ridden by riders who are between 152cm and 198cm tall.
Assembly
The Ibis Mojo 4 bikes follow pretty standard bike assembly procedures.
They come partially assembled and then it is the buyer's responsibility to get the rest together. If you are comfortable working on bikes then you should have no issues doing it yourself.
If not you may want to protect your investment and take it to a local bike shop to have it built there. Or you can order a bike assembly from Amazon, it's quite popular by the way!
Customer Reviews
Let's hear what some customers had to say about this bike.
One said "all it's cracked up to be". If you have read any other long, extensive reviews on this bike such as the article on Pinkbike, then you know that is a strong compliment.
Other customers continued along this fashion saying that "the bike is awesome", "no regrets with this purchase", and other similar comments.
So from what we can see, everything about this bike is what customers have wanted. Furthering this notation is the 5-star ratings on every build kit available on Jenson USA. 5-star ratings don't lie.
This bike was designed to be fun, and the customer reviews prove that Ibis was successful in this goal!
Conclusion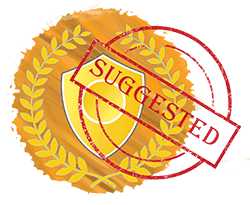 Ibis Mojo 4 is a capable 27.5" bike, that fast, agile, and fun. Its 130mm of rear and 140mm of front travel seem to hit the sweet spot for all but the most demanding of trails. However saying this, it does not offer the same plow-through riding style as many more aggressive bikes do.
From all the intense research that has been done on this bike, I can safely say that it is an all-around winner.
It is evident though that this is not what it is designed for. It is designed to fly over rough terrain, or quickly negotiate to new lines without trouble.
So if you want a bike that will put a smile on your face in almost any condition, the Mojo 4 is your bike.